Hanging treats can be great for giving your horse something interesting and tasty to do when they're stuck in a small barn.
This recipe is super easy and your horses will love it.
Ingredients: 1 cup of flour, 2 cups of molasses, 500 grams of grain, half a cup of raisins.
Combine the ingredients in a bowl. Mix together until the grain is even covered.
Let the mixture stand for an hour so the moisture of the molasses soaks into the grain.
Pack the mixture into trays or roll into firm bowls. Use a chopstick to poke a hole through treat.
Bake at 180 degrees Celsius for 15 – 20 minutes.
Remove and cool. You can now thread twine through the treat and hang them up.
Keep it interesting: If there's a flavour you know your horse loves, add it to the mixture. Some grated apple or carrot will give your treat an extra hit of flavour.
To see some of the best Australian indoor arenas: download a brochure.
16 Equestrian Tips, Tricks & Great Ideas
Keeping a horse is a labour of love, a passion that we throw ourselves into whole-heartedly. And despite all of the dirt and the hard work (maybe because of it!), time spent in a barn with your horse is always time spent well.
Here are a few different tricks, tips and ideas to make your barn-work a little more enjoyable and a little easier.
Soak hay cubes in water
Soaking hay cubes makes them soft and prevents horses bolting their food, which can cause problems with choke. These hay cubes look so good, I wouldn't mind eating one myself!
Use C clamps as handles when shifting mats.
Stall mats can be very heavy and difficult to move, particularly if you're doing it yourself. One of the things that makes it so hard is their awkward shape; it's hard to get a grip. C clamps can be bought relatively cheaply from any hardware store. Attach them to your mat, clamp them down and you have the perfect makeshift handle.
Use a nappy when poulticing a foot abscess.
Nappies are great for this because they wrap around well, they can be attached securely and they're watertight.
Use olive oil to remove scratches from leather.
Leather is bound to get scratched, but there's a very simple fix. Put some olive oil onto a rag and rub it into the leather to cover up the scratches.
Use a headlamp for night work.
A lot of you might be onto this one already. The easiest way to see what you're doing in the stables at night is to use a head lamp. This allows you to keep your hands free while you work.
Baby wipes can do anything.
Baby wipes are incredibly versatile. You can use them to clean yourself up after a ride, you can use them to cool down after a summer expedition (refrigerate, then wipe down your face) and they can be used on your horse. If you have any concerns about how your horse's skin, buy sensitive skin wet wipes. That way, you can use them for hoof touch ups, wiping down bits and clearing out your horse's eyes and nostrils.

Use bailing twine as a breakaway system.
Instead of tying your tack directly to your hitching post, use a loop of bailing twine to connect the two. If your horse pulls, the twine will snap instead of your nice leather halter.
Use old rosette ribbons as tail ribbons.
If you're out and you need to put a tail ribbon on your horse but forgot to pack one, use an old rosette. You'll need to get the colour right, and you'll need to overcome your sentimental attachment to the rosette, but if you have no other options, this can do the trick.
Use potties instead of pole cups.
You can buy potties a lot cheaper than you can get pole cups. Try to avoid cheap plastic potties, which can shatter when trampled.
Cut an old milk bottle into a feed scoop.
In a couple of seconds, you can turn an old 2 litre milk bottle into a scoop with a pair of scissors. Just cut around the milk bottle at an angle, keeping the handle intact.
Save old worming syringes and use them to dispense treats.
Fill old syringes with apple sauce to give to your horse. This will get the used to the syringe and make it easier when do have to administer medicine.
Build ventilation gaps into your barn design.
Proper ventilation makes your barn a safer and healthier place for your horses. It will also make them happier and more content.
Use coloured tape to identify your belongings.
This is good for when you're at shows, but it can also help you distinguish your things when you have more than one horse. You can see quickly and easily which object belongs to which horse.
Save silica gel packets to stop mould growing near your tack.
Save those little packets your get when you buy new shoes or new bags. They absorb moisture and can prevent mould growing. Throw them in your tack box.
Use vet wrap for grip.
Wrap vet wrap around anything you need to stop slipping. This work perfectly for handles and poles.
Add some apple juice to water to encourage your horse to drink.
A little bit of apple juice can encourage your horse to take a drink and get the hydration they need.
Use a soap dispensing dish-wand to whiten your horse.
Fill a dish-wand with whitening shampoo and use it to whiten up your horse's coat.
Business Book in a Minute
The Seven Day Weekend
This Business Book is based on Ricardo Semler's theory as to business and how to succeed. Semler has completely torn up the business rule book and moved towards a path of giving up control in exchange for an empowered workforce that are encouraged to seek personal challenges and satisfaction before attaining company goals at Semco.
The Cardinal Strategy 
If one word could define the culture of Semco it would be to ask why. By doing this pat answers that could've resulted due to a state of mind that have been driven to become inflexible due being unquestioned. These could be ideas that are no longer any use to your company.
The value of questions is imperative in growing your company. When you make a mistake, the most important lesson will lie in understanding the process you took which resulted in the mistake. Then your company will become smarter and more experienced, understanding how and why to avoid certain things that have resulted in past mistakes.
Pick Your Own Salary and Boss
Allow your employees to link their earnings and personal successes into the company's future. At Semco workers pick their own salary from 11 compensation options, and this works because all salaries are published between employees. If your workers know how they fit into the big picture they will choose their salaries accordingly.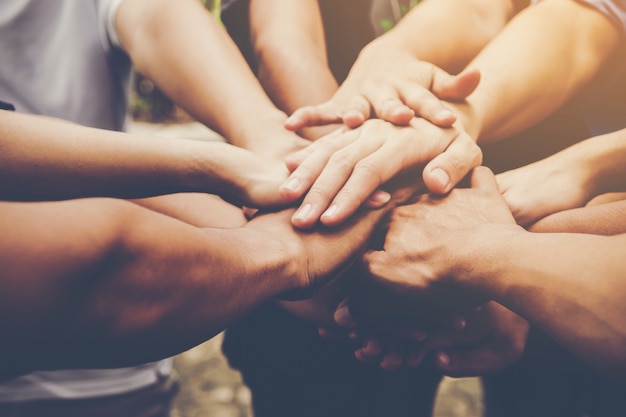 When you choose to employ a new worker it is becoming more vital to gain the right person as a result of the large investment being placed in them. A way to do this is to allow employees to pick and re-pick their own teams. Therefore, when a new employee that looks promising arrives there will be several persons within the workplace open to investing in the person into their team.
The Reservoir Of Talent 
If an employee has little interest in a part of their job role, then the job they are attempting to fulfill will not be successful. Very few companies have the level of job satisfaction and fulfillment that Semco has produced over the last 20 years. This has been achieved by allowing employees to discover and practice their unique talents, and the company can consistently reap this talent for the success of the company.
One of the quickest ways to uncover your reservoir of talent in your company is by encouraging managerial dissent. By trying this you and your team will learn different ways of doing things. Ways that will lead to innovation and improvement.
Let The Followers Lead 
Leaders are rarely disagreed with and challenged, and hardly ever be assessed from those below them. The problem with leadership that a lot of people overlook is that it is a situational concept. It is not often that a person is the correct leader for two entirely contrasting situations.
This idea links in with the Semco idea of rotating the CEO to avoid having a consistent leader who appears as the hero. When this occurs backward practices will begin to reappear in your company, employees will begin delegating responsibility and your CEO will begin to view employees as minions paid to do what he wishes to see occur in the business.
Overcoming Hierarchy Issues 
Some kind of hierarchy is always inevitable where ever there are leaders in a group. However it is still possible to have democracy and distribution of power, if it is ensured that your hierarchy does not breed conflict.
Find ways to eliminate 'school yard issues' when you dictate issues such as dress code, working hours and how to treat superiors. These can all become petty issues which will take up working time and reduce efficiency. Keep in mind that when there are no guidelines, boundaries are tested and innovations are found and the culture of your company and working life of your employees will be turned around in a positive way.
A New Way of Holding Meetings 
Meetings can be a perennial time waster, but they can also be a large source of new business opportunities if used correctly. By changing the way your your company holds meetings, you can make your company's democratic culture more valuable almost immediately.
There should be voluntary attendance for all at meetings, and people should be free to leave as soon as they become disinterested. Also decisions should be made by the entire company, and each person have one vote on new ideas including top managers.
 The Semco Way 
Semler has been introducing radical new approaches to business for the last 20 years. Many of his older ideas have become common in the business world but were considered lunacy 20 years ago. Semco's consistent results speak for themselves. To explore the democratic methods of success of Semco you will have the opportunity to transform your company into something you never imagined.