Quick note: People ride because they love it. Intentions are always good, so try to be kind and understanding if errors are made.
Always wear a helmet
Even if you aren't riding. If you step into the arena, you need to have a helmet on.

Mount outside the arena or in the very middle
Otherwise, you risk getting in everyone's way – which is dangerous. This is the same for making adjustments to your stirrups etc.
Ride in the direction of the other horses
Don't ride against the flow, it will make things more difficult for everyone.

Close the gate behind you
Don't leave any gaps open through which horses could escape.
Let faster horses/riders travel on the outside of the track
Fast outside, slower inside. This helps things flow best.

Don't leave horses unattended
Sharing an indoor requires everyone to be aware and cautious of their horses at all times.

Announce your intentions
If you're about to pass someone from behind, say 'passing on your left'. Do this for all actions that it would benefit others to know.

Maintain a horse length from the horse in front of you
This allows everyone time to react to anything unplanned.

Don't talk over the rail
Doing this will put you in the way of other horses and riders. If you need to talk to your trainer, make sure you're out of others' path.
No dogs on the arena
This could spook other horses. Dogs can also get in the way of riders.
Give your commands quietly
Don't shout or yell when commanding your horse. This makes the arena more difficult for everyone to enjoy.
Clean up afterwards
Make sure that any mess you've made is cleaned up when your session is over.
Warm of any loud noises
If you're going to do something you know will cause a loud noise, let others know. A loud sliding door could spook other horses.
Read more: 16 equestrian tips and tricks
Download: Dressage arena dimension sheet
15 Ways To Show Your Horse You Love Them
One – Take them on a trail ride.
It's very easy for horses to get a bored. A trail ride is a great way to keep them stimulated and relaxed. It's also a great way to destress for the rider and it's the perfect opportunity to bond.
Two – Scratch their favourite itch.
You've seen the ones they struggle to properly reach. Get in there and scratch it for them. They'll love you for it.
Three – Condition their tail.
Get some tail conditioner and make sure everything it nice and untangled.
Four – Learn to massage your horse.
There are lessons all over the internet – develop a little massage routine for your horse. When you're doing it, make sure you're aware of how they're reacting so you can avoid anything that makes them uncomfortable.
Five – Buy your treats in bulk.
That way you'll get them cheaper and you'll never run out.
Six – Keep your grooming equipment clean.
Brushes that are already filled with hair can irritate the skin. Let your horse know you love them by making grooming as nice and comfortable as possible.
Seven – Dry any sweat after taking their bridle off.
Sweat and dirt can get caught under a bridle and make things uncomfortable for your horse.
Eight – Grow some carrots at home for your horse to eat.
The best part? Watching them eat the greenery of the carrot. Carrots are super easy to grow.
Nine – Be hands-on.
The more you touch your horse, the more comfortable they will be around you and the more you can bond.
Ten – Get a stall toy.
A simple stall toy that releases treats will keep your horse from getting too bored when you're away.
Eleven – Visit a local apple orchard.
A lot of orchards have left over or discarded apples. If you have a contact with an orchard, ask if you can visit to clean up these left overs. Your horse won't mind if they're a little bruised.
Twelve – Make sure your saddle fits well.
Get a saddle fitter to take a look – there would be nothing worse than having to ride wearing an ill-fitting saddle.
Thirteen – Talk to your horse.
A soothing tone of voice makes it easier for your horse to recognise you and be comfortable around you.
Fourteen – Schedule spare time.
The best way to build up a bond is just to have some quite time with your horse when you aren't doing anything in particular. Just be together, take some time out and get used to being around each other.
Fifteen – Be the leader.
Horses are social and are most comfortable when they know who is in charge. Let your horse know that you're taking care of things. You can do this by gently pushing against your horse, leading them and taking control. Horses bond strongest with others they admire. Be a leader for your horse.
To see out horse arenas, download our brochure.
The Most Beautiful Equestrian Properties Ever
Equestrian properties seem to have a kind of old fashioned beauty about them, revolving around horses and the activity of riding, one that has existed forever. These gorgeous estates displayed below showcase some of the best horse facilities in spectacular horse country.
New Jersey Farmland- New Jersey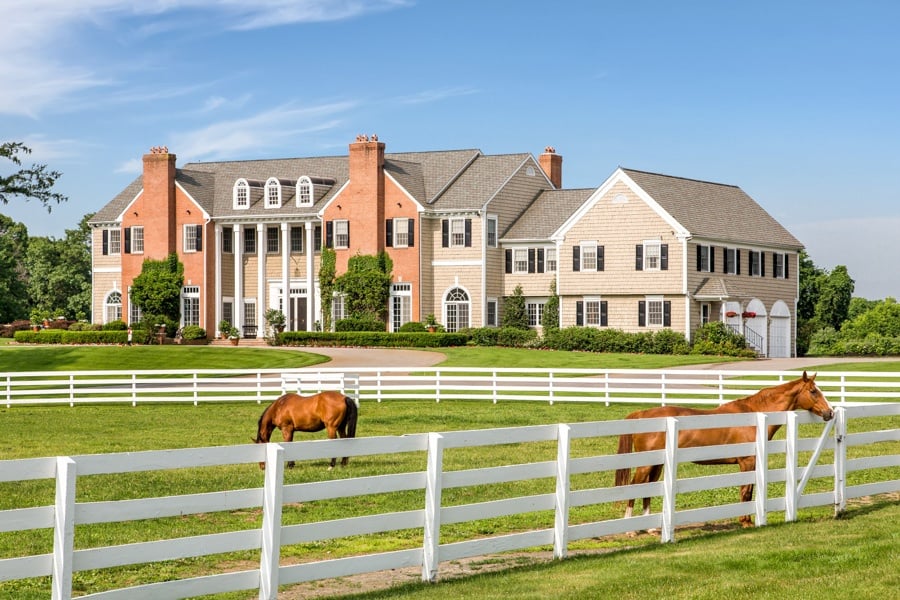 This traditional country estate stands on forty five acres of lush New Jersey farmland. It features an eight stall barn, paddocks, a riding arena and a jumping arena. The house itself showcases luxury through a grand ballroom, a large dining room and beautiful carved marble fireplaces. The estate also features a pool, tennis court and staff quarters.
Red Horse Farm, Massachusetts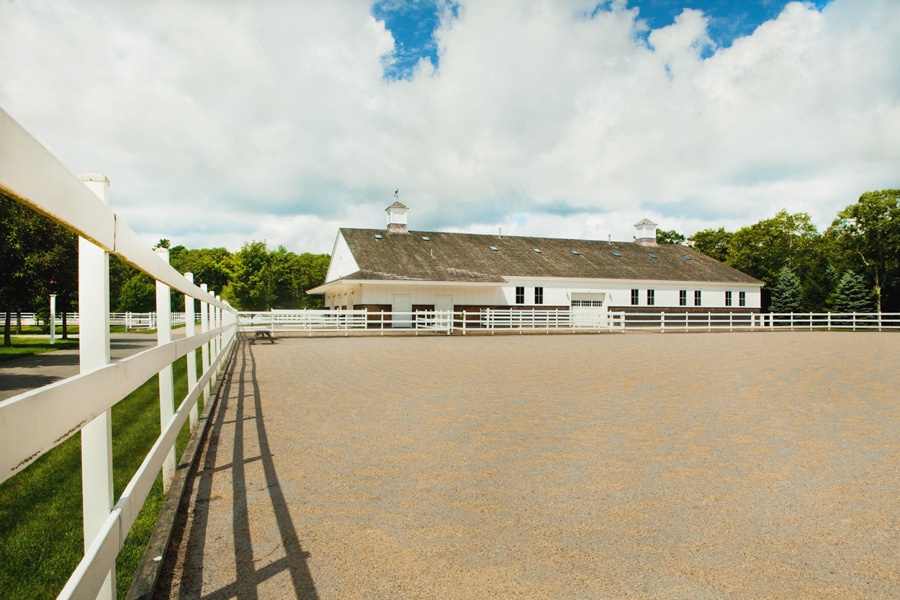 The Red Horse Farm is located closely to the South Cape Beach State Park, situated on seven and a half acres. A custom designed riding surface for both indoor and outdoor arenas compliments the spacious stables. The estate sports other amenities such as a heated indoor arena, individual paddocks and a watering system.
Tudor-Style Mansion, Connecticut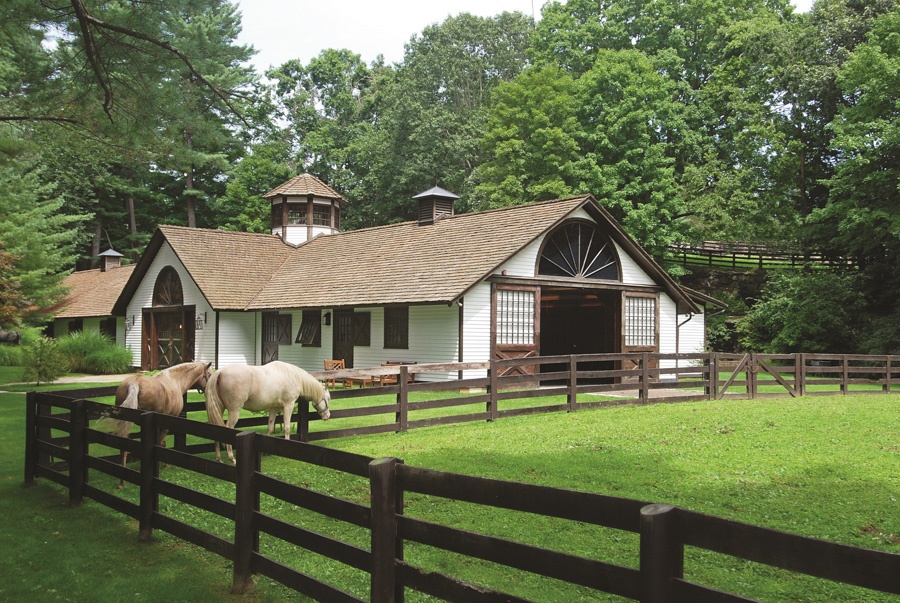 This historical location dates back to 1926. The estate was completely rebuilt in 1988 and now boasts of being a piece of luxury real estate. The 11 stall barn is constructed of beautiful mahogany wood, with the addition of two tack rooms. The estate holds 7 paddocks, a large riding arena and a one-third-of-a-mile trotter track.
Villalagos, Uruguay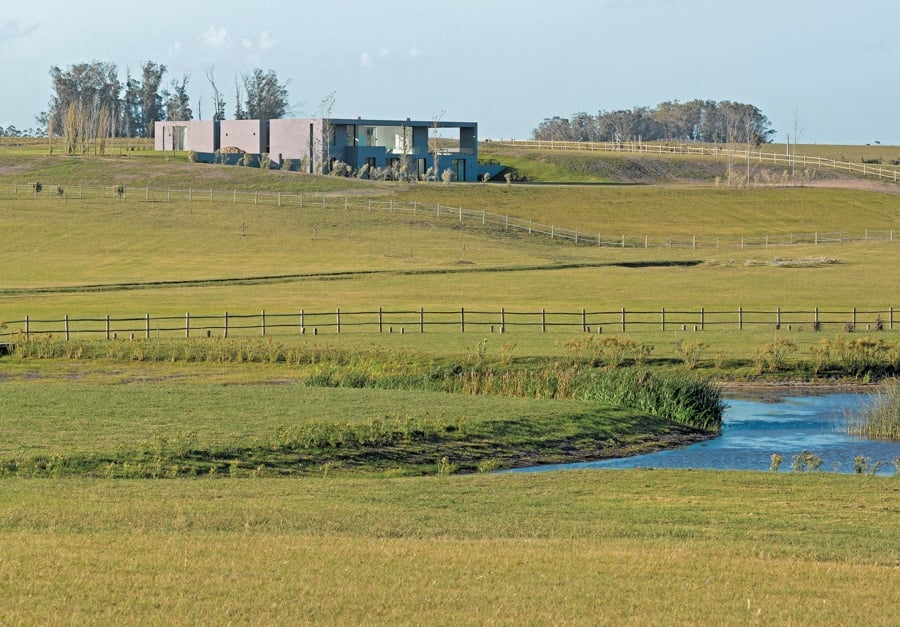 Villalagos is located in one of South America's most beautiful beach resorts. This equestrian community holds thirteen different estates, sharing access of 85 acres of grounds.
La Felicita, Argentina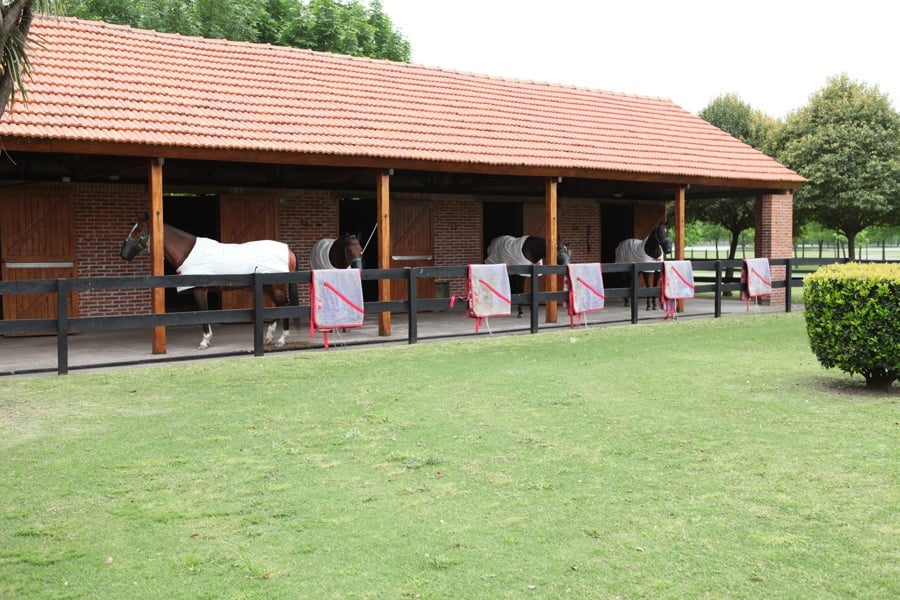 La Felicita is a world class polo club in Pilar, just outside Buenos Aires. This large estate showcases magnificent views and is situated next to the main polo field. The estate features large facilities such as stables to house 44 horses, an onsite veterinary clinic, a club house and tennis courts.
Cuadra San Cristobal, Mexico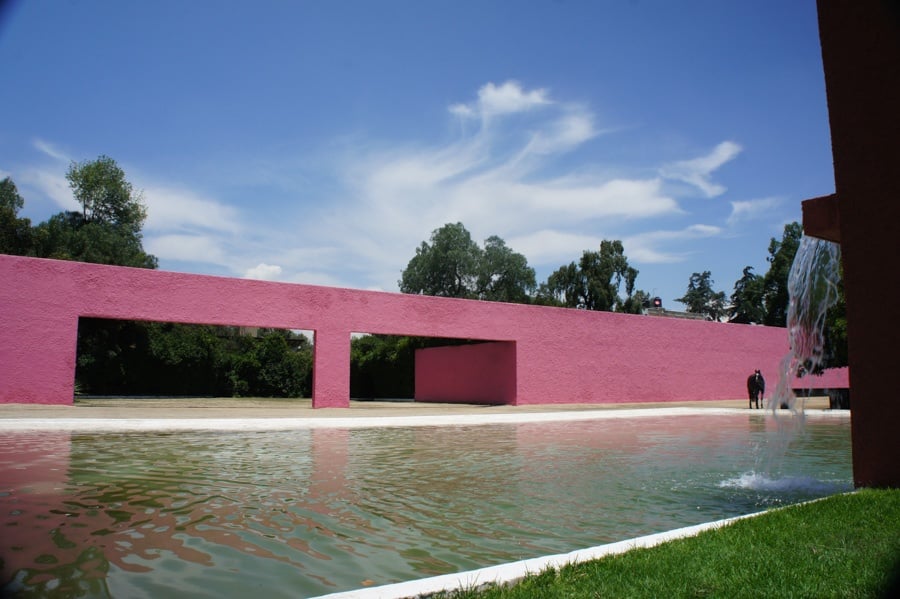 The pink estate was designed by Luis Barragan who won the Pritzker Prize. Architecturally designed to connect the home with the exterior grounds it is ideal for nature lovers. Luxury facilities are located on the estate such as stables, outdoor spaces decorated with fountains, pools and manicured gardens.
June Farm, England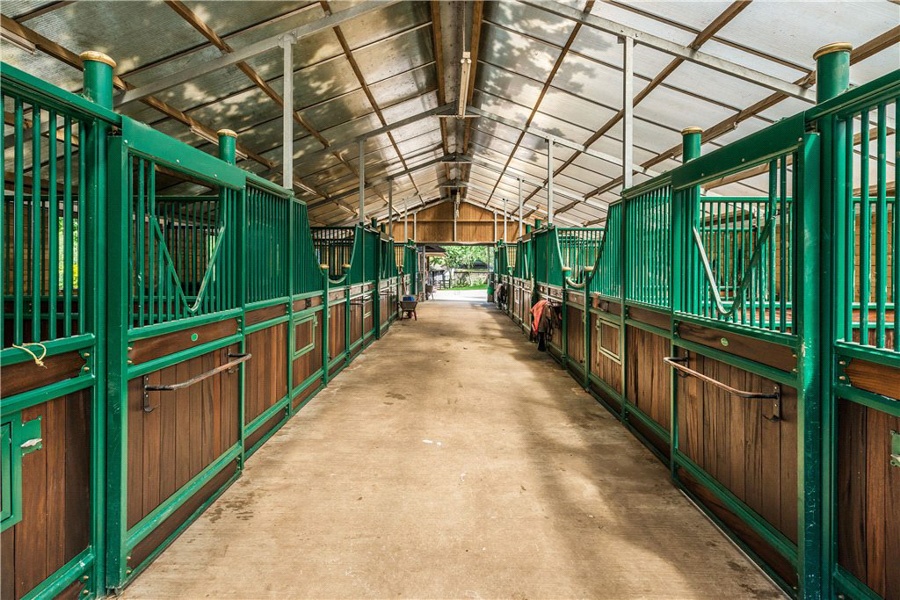 This country estate dates from the 17th Century. It highlights traditional English real estate with it's courtyard surrounded by a gorgeous ornamental rose garden. Although the farm has historical origins, the interior of the main residence has been fully updated, without taking away from the original design. The original stained glass windows, oak floors and stone fireplaces are located throughout the house. Equestrian amenities are extensive with a separate kitchen, spacious tack room, solarium and wide grounds.