If you're planning on building an indoor arena, if you're already taking the first steps, or if you're just in the market to dream, coming up with ideas is the most enjoyable part.
Let's look at some interesting ideas and inspiring suggestions for features and details you could put into a private indoor arena.
Built-in mounting steps
This is a great idea that will be appreciated by everyone that uses your arena. Get a hidden mounting block built into the wall. Flip it down when in use and hide it away again when you're finished.
EquinaRail
This product allows you to put slanted walls into the interior of your arena with ease. Just attach your chosen boarding to the metal frame and the interior of your arena is complete! The slanted walls will prevent your feet and legs from being crushed when your horse nears the edge.
One-way Mirrored Viewing Area
Install a viewing area that looks onto the arena for your guests. If you use one-way mirroring, they'll be able to watch without concern of spooking your horse. You can also use the mirror as a regular training mirror, picking out the details of your performance.
Hooks in the tack area
You can never have too many hooks – set them up for ease of use. Another simple thing to remember is to make sure you have a lot of electrical sockets for each stall you might have. Simple tips, but worth remembering.
Translucent panels up high
Making use of natural light is the one decision you will never, ever regret. Transparent or translucent panels are great for letting in light without losing too much of your buildings insulating ability.
Air-condition your viewing area
A really nice viewing area gives your arena a VIP feel. A simple air conditioning unit and some nice furniture will do the trick.
Sliding doors on all four sides
Four sliding doors on each side will make your arena absolutely beautiful in warmer weather. The breeze will be wonderful, you'll avoid any stuffiness, and you'll let in natural light.
To see some examples of indoor horse arenas with these features, download our brochure at the top of the page.
The Most Beautiful Equestrian Properties Ever
Equestrian properties seem to have a kind of old fashioned beauty about them, revolving around horses and the activity of riding, one that has existed forever. These gorgeous estates displayed below showcase some of the best horse facilities in spectacular horse country.
New Jersey Farmland- New Jersey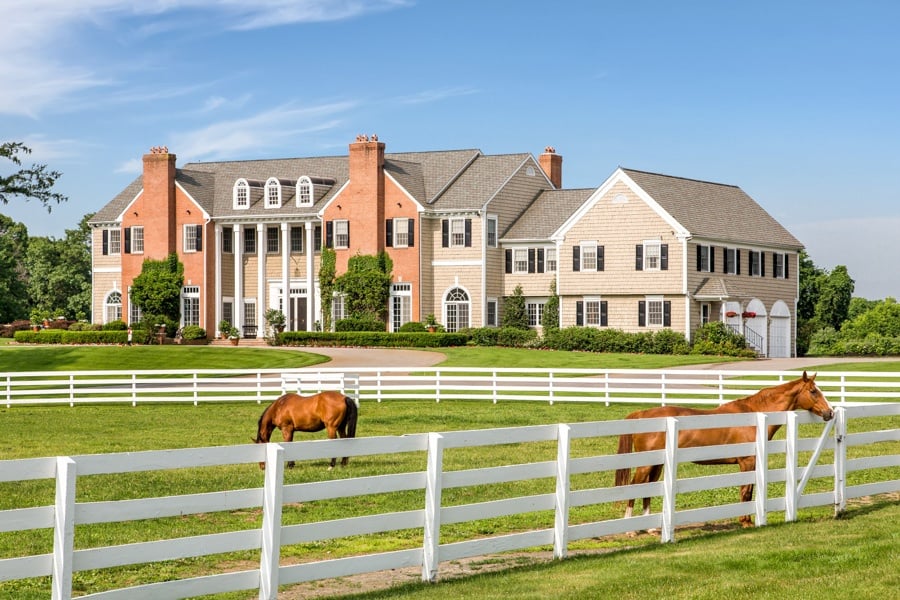 This traditional country estate stands on forty five acres of lush New Jersey farmland. It features an eight stall barn, paddocks, a riding arena and a jumping arena. The house itself showcases luxury through a grand ballroom, a large dining room and beautiful carved marble fireplaces. The estate also features a pool, tennis court and staff quarters.
Red Horse Farm, Massachusetts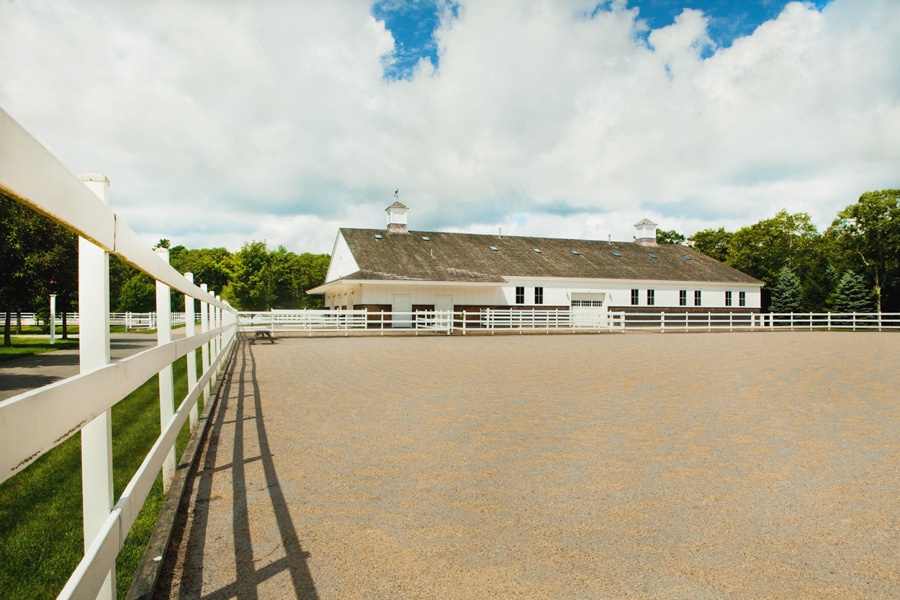 The Red Horse Farm is located closely to the South Cape Beach State Park, situated on seven and a half acres. A custom designed riding surface for both indoor and outdoor arenas compliments the spacious stables. The estate sports other amenities such as a heated indoor arena, individual paddocks and a watering system.
Tudor-Style Mansion, Connecticut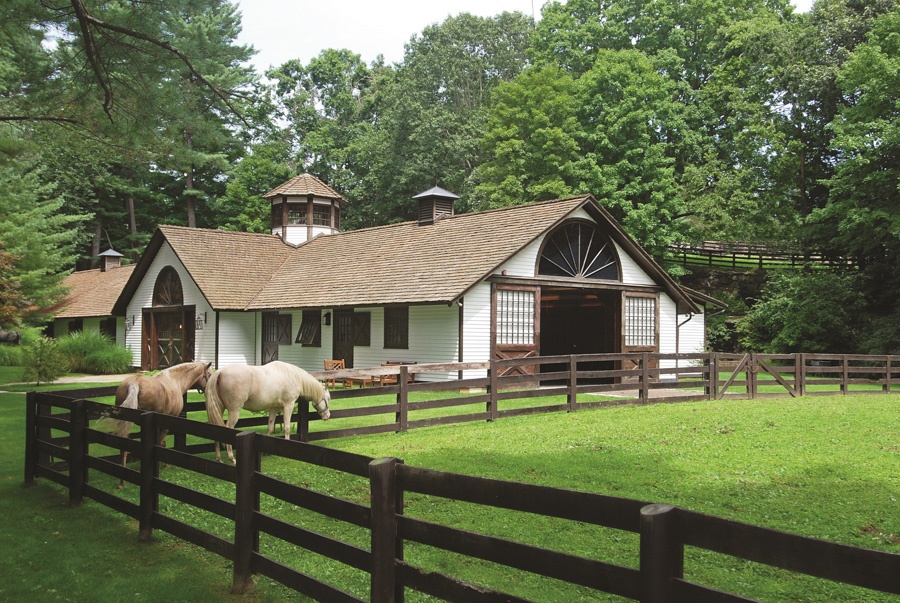 This historical location dates back to 1926. The estate was completely rebuilt in 1988 and now boasts of being a piece of luxury real estate. The 11 stall barn is constructed of beautiful mahogany wood, with the addition of two tack rooms. The estate holds 7 paddocks, a large riding arena and a one-third-of-a-mile trotter track.
Villalagos, Uruguay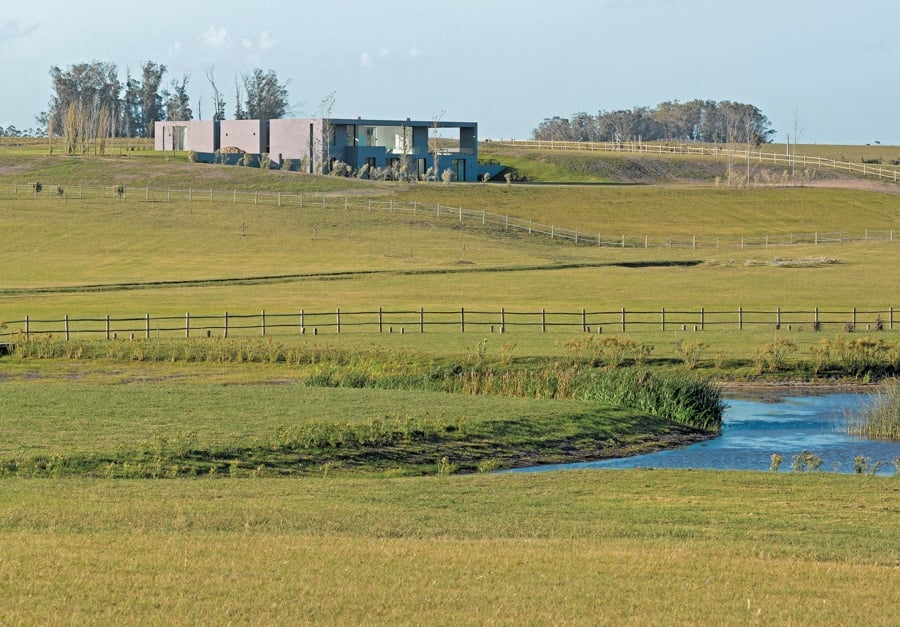 Villalagos is located in one of South America's most beautiful beach resorts. This equestrian community holds thirteen different estates, sharing access of 85 acres of grounds.
La Felicita, Argentina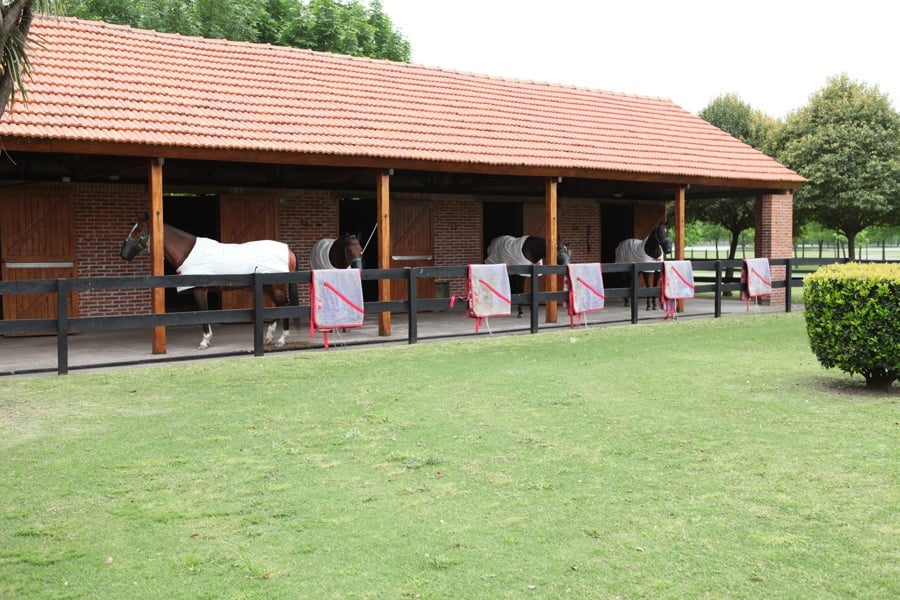 La Felicita is a world class polo club in Pilar, just outside Buenos Aires. This large estate showcases magnificent views and is situated next to the main polo field. The estate features large facilities such as stables to house 44 horses, an onsite veterinary clinic, a club house and tennis courts.
Cuadra San Cristobal, Mexico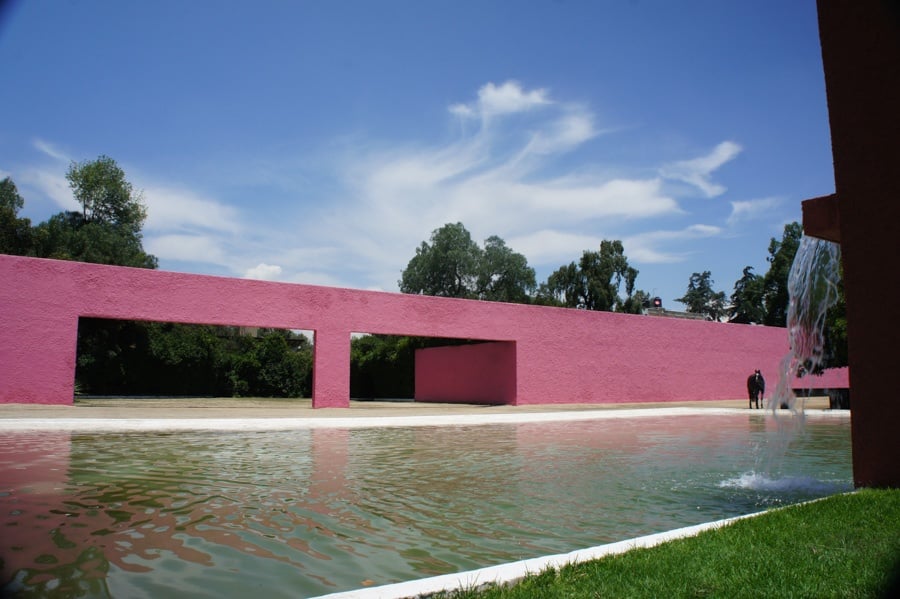 The pink estate was designed by Luis Barragan who won the Pritzker Prize. Architecturally designed to connect the home with the exterior grounds it is ideal for nature lovers. Luxury facilities are located on the estate such as stables, outdoor spaces decorated with fountains, pools and manicured gardens.
June Farm, England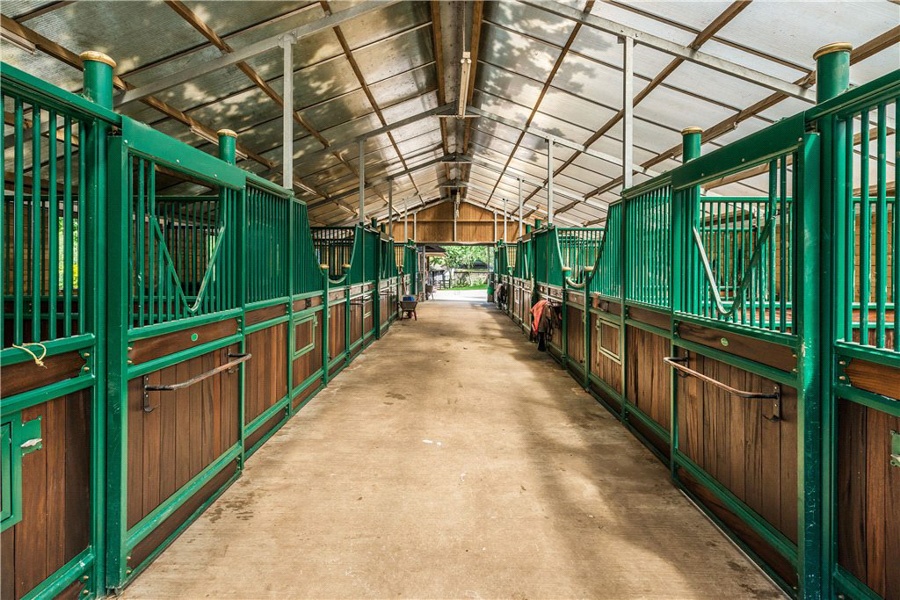 This country estate dates from the 17th Century. It highlights traditional English real estate with it's courtyard surrounded by a gorgeous ornamental rose garden. Although the farm has historical origins, the interior of the main residence has been fully updated, without taking away from the original design. The original stained glass windows, oak floors and stone fireplaces are located throughout the house. Equestrian amenities are extensive with a separate kitchen, spacious tack room, solarium and wide grounds.
Stunning Indoor in the heart of the Mornington Peninsula
The best indoor arenas are built when our clients have a clear vision for how they're going to fit into their environment.
This excellent build is right in the heart of the Mornington Peninsula, an area well known for its equestrian community and natural beauty.
The indoor is perfectly nestled into some beautiful greenery and old-style wooden fences. We love what the client has done with this project and we're proud to have had a part in it.
See a private home we built in the gorgeous Mt Buffalo region or scroll down for more photos of this project.