Australia is known for it's scorching summers, under which animals can suffer if they are not built to cope with the heat. Horses can become unwell if not cared for properly in the hot weather. Here are ten tips on that will help you keep your horse healthy and cool this summer.
Hydration 
Hydration is essential in ensuring a horse stays healthy in the hot. At all times your horse should access to a sufficient water supply. If your horse is reluctant to drink you can soak hay in water for them to provide additional hydration.
Minerals 
Horses loose minerals from sweating in the heat. Make sure you are helping replace these by giving them a good quality electrolyte formula.
Temperature 
Try to avoid working your horse when the outside temperature exceeds the horses body temperature. For a horse this is about 37.5 degrees Celsius.
Flyveils 
Flyveils provide protection from flies and and can also keep the sun off. Just remember that they do restrict vision at night so remember to remove it overnight.
Fans 
Having fans in the stable is a good way to keep the air moving in the stables. This also helps to keep flies from settling.
What Time to Ride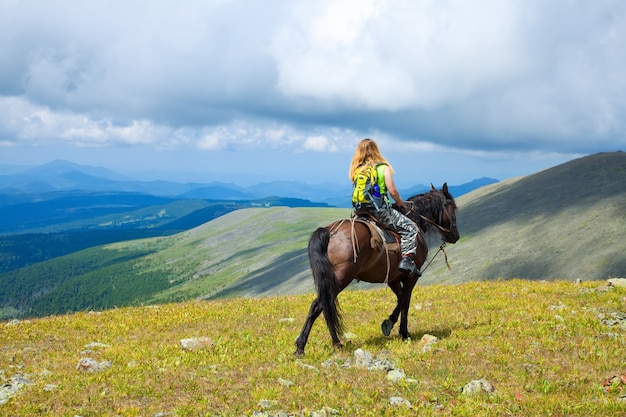 Try to ride in the evenings or early mornings as these are the coolest parts of the day.
Sunburn 
Horses can get sunburnt badly in hot weather. They can even receive scars from the burning. To avoid this apply sunscreen or zinc to all white areas on the nose, or use a flymask with a protective nose flap.
Cool Down
To help your horse cool down more quickly hose it down with water.
Heat Stress 
Owning a horse, you should know the signs of heat stress and how to avoid it. This is a serious condition that starts with dehydration and can result in heat stroke if the horse is not attended to sufficiently.
8 Body Language Signs that Show Your Horse is Trying to Tell You Something
Ears Upright.
If you horse's ears are standing up, is usually indicates that they're content. This is a relatively passive sign and occurs when the horse is relaxed, too.
2. Ears pointing forward.
When the ears are aimed forwards like little radars, your horse is attentive. Your horse is ready to work, or it may have spotted something that it wants to know more about.
3. Ears are back.
Your horse may be anxious or afraid if its ears are pointed backwards. You'll notice ears in this position when a horse is spooked.
4. Ears pinned back and down.
When the ears are pinned back and against the head, your horse is in an aggressive mood. Horses like this are dangerous, and they're trying to tell you that they're ready to confront anyone that opposes them.
5. Snaking the head.
If your horse lowers its head and swings it side to side, they're trying to intimidate something or someone else. This should be considered a warning flag; it may turn into more overt aggressive behaviour.
6. Stomping.
Horses sometimes lift a hoof and stomp it back into the ground. This indicated that the horse is irritated. The degree of irritation can by more difficult to know, sometimes a horse will stomp because is it being annoyed by a fly. Keep watch and make sure the behaviour doesn't escalate.
7. Teeth clacking.
Submissive horse will push their heads forwards and click there teeth. This happens most often in foals, who are weaker than other horses and often try to avoid confrontation. The signal means that the horse doesn't want a confrontation and is willing to accept the other horse's leadership.
8. Flaring nostrils.
Horse flare their nostrils to breathe in more oxygen. It keeps them alert and allows them to be more responsive to situations. You'll see this when your horse is being exercised, but you may also see it when the horse is being particularly attentive or thinks there may be a threat nearby.
READ MORE: Why Dressage Letters Are Those Letters. 
GALLERY: Kids & Their Horses. 
Building An Aircraft Control Tower
This is one of our most impressive recent builds and is a great example of design, functionality and quality coming together to create an exceptional structure.
We were contacted by a commercial builder that needed a special design and construction solution. We had done a lot of hangars in the past, but had not before embarked on a structure o
f this kind, on this scale. It was a challenge we were very excited by.
As with all things involving aircraft, there were a lot of very specific demands that needed to be met and we knew that this project would need an exceptional amount of attention to detail.
Making sure that every part of the project is completely accurate and precise was crucially important on a complex technical building like this. Luckily, our clients had a thorough understand of their requirements and our engineers were able to work with them to get this project completed and fully functional.
The building looks fantastic and does the job perfectly. Large projects always come together flawlessly when we have the chance to work closely with our clients. Our team of engineers and designers were able to take on board all of the specifications and requirements to create one of the best buildings we've ever erected.