Australia is known for it's scorching summers, under which animals can suffer if they are not built to cope with the heat. Horses can become unwell if not cared for properly in the hot weather. Here are ten tips on that will help you keep your horse healthy and cool this summer.
Hydration 
Hydration is essential in ensuring a horse stays healthy in the hot. At all times your horse should access to a sufficient water supply. If your horse is reluctant to drink you can soak hay in water for them to provide additional hydration.
Minerals 
Horses loose minerals from sweating in the heat. Make sure you are helping replace these by giving them a good quality electrolyte formula.
Temperature 
Try to avoid working your horse when the outside temperature exceeds the horses body temperature. For a horse this is about 37.5 degrees Celsius.
Flyveils 
Flyveils provide protection from flies and and can also keep the sun off. Just remember that they do restrict vision at night so remember to remove it overnight.
Fans 
Having fans in the stable is a good way to keep the air moving in the stables. This also helps to keep flies from settling.
What Time to Ride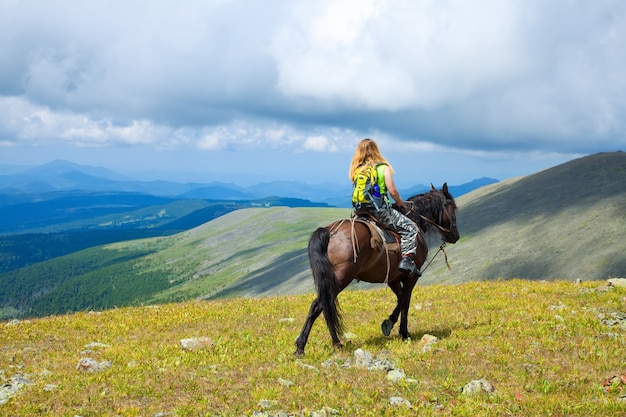 Try to ride in the evenings or early mornings as these are the coolest parts of the day.
Sunburn 
Horses can get sunburnt badly in hot weather. They can even receive scars from the burning. To avoid this apply sunscreen or zinc to all white areas on the nose, or use a flymask with a protective nose flap.
Cool Down
To help your horse cool down more quickly hose it down with water.
Heat Stress 
Owning a horse, you should know the signs of heat stress and how to avoid it. This is a serious condition that starts with dehydration and can result in heat stroke if the horse is not attended to sufficiently.
Ten of the Most Impressive Public Buildings in the World
1. The Beehive, New Zealand.
The executive wing of the New Zealand government are housed in this impressive building, which echoes Aztec towers and Roman colosseums.
2. The National Museum of African American History.
Three stories of this confronting building are above ground – another three are below ground. The dark, rusty exterior echo the contents; hard to adjust to but demanding respect.
3. The Vennesla Public library.
This excellent little house for books is situated right in the middle of the city, becoming a meeting place for civilians and a space for thought.
4. Thurgood Marshall Judiciary Building, USA.
A balance between modern and traditional, the glass update to this building reminds its occupants of the idea that progress is built on tradition.
5. Romanian Parliament, Bucharest.
One of the largest & most expensive single government building ever built.
6. Port House, Antwerp.
This strange, futuristic spaceship-like structure was built onto an existing but defunct fire station. The building now houses the local Port Authority – a collection of government offices in a surprisingly exuberant building.

7. The LiYuan Library, China.
Made of natural materials, this beautifully harmonious building has no electricity supply, so it closes at dusk, when it gets too dark to read.
8. Government House, Azerbaijan.
A slab-like castle, this is another example of a government building that aims to impose itself upon passers-by and cast an air of timelessness.
9. Finnish National Parliament, Helsinki.
This intimidating slab of a building houses the Finnish parliament. Daunting, sturdy, solid, ungiving.
10. Toyko Metropolitan Government building.
Unique because of its sheer size and lack of restraint, this building is not what you'd expect from sleepy government organisations.
WATCH: Aerial Drone Footage of our buildings. 
CONNECT: Central Steel Build on Facebook.