ING House, Amsterdam, Holland
This interesting building constructed in 2002 is often nicknamed as the shoe or the dustbuster. The building is constructed like a table with sixteen legs resting on pins in the ground, almost making it look like some kind of insect.
The Dancing House, Prague, Czech Republic
The Dancing House stands out very uniquely from the rest of Prague's ornate gothic buildings. It is considered as a contemporary classic that is unique from its surroundings. The building was constructed in 1996 and is comprised of office spaces apart from the top floor which is a restaurant.
Nakagin Capsule Tower, Tokyo, Japan
This building has replaceable 'units' which means entire parts of the building can be taken out and updated whenever needed. It was built in 1972 however it still stands out to be unique. The building is mixed use of residential and business today.
Manchester Civil Justice Center, Manchester, England
Although this building is not strictly deemed to be an office complex, it is a commercial property. The unique building was constructed in 2007 and is an interesting example of Futurist and Expressionist architecture in England.
St Mary Axe, London, England
This building is also known as the Gherkin and is used for commercial use. The Gherkin was constructed in 2003 and was purchased for 700 million pounds in 2014 by the Safra National Bank of New York.
Lloyd's Building, London, England
The 'inside out' building is located closely to The Gherkin. This building was constructed in 1986 and is the youngest in England to be given a Grade I listing by English Heritage. The eleventh floor houses a Committee Room that was transferred from the previous Loyd's Building.
The Robot Building, Bankok, Thailand
This strange building could be considered creative or simply an eye-sore. However, no matter your point of view the Robot Building in Bangkok is supposed to represent the increase of dominance of computers in finance. The building was constructed in 1986.
Office Center 1000, Kaunas, Lithuania
This building was constructed in 2008 and is also known as the Banknote Building. The image on the outside of the building is made from an enamel paint which allows the note to look printed on. The note design is from 1925 currency.
The Puerta de Europa Towers, Madrid, Spain
These two towers were the world's first leaning high-rise office buildings. They are also known as the Gate of Europe. Helicopters can land on either tower without any issues despite the buildings' sloped design. They were built in 1996.
The Crooked House, Sopot Poland
This is regarded as the most unusually-designed building in the world. It was built in 2004 and designed by an artist and children's book illustrator Jan Marci Szancer and a local painter Per Dahlberg.
How to Keep Schoolyards Safe
There are very high Occupational Health and Safety requirements on school yards, in order to keep both students and teachers safe. There are many things to take into account and ways to maximize the safety of your school yard. Although the risk of injury is never entirely removed, you can make it a lot lower through these ideas listed below.
 Hard surfaces under equipment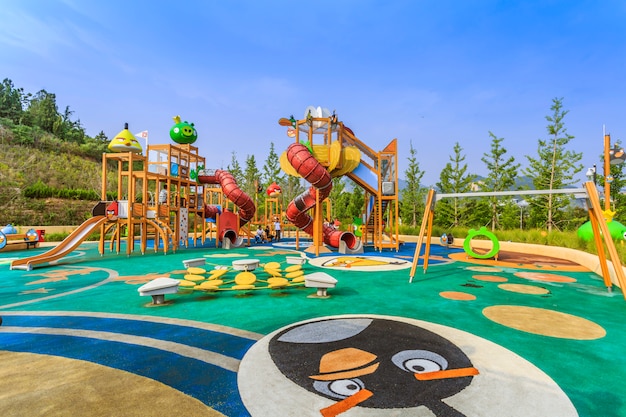 Having hard surfaces under equipment makes the risk of a child hurting themselves if they fall far higher. Try to implement softer surfaces such as bark or spongy flooring to cushion a fall.
Lack of maintenance 
It is obvious that upkeep of any school yard is important. Broken or faulty equipment should be removed and dangers such as pot holes in the grass or slip hazards should also be taken care of to avoid unnecessary injuries.
Inadequate supervision 
Supervision is critical during recess and lunch in the school yard. Students should be watched to avoid them from doing anything that could cause themselves or someone else harm. It is difficult to keep an eye on everyone at the same time though, ensure you have enough supervisors to have eyes over the whole of the school yard during these times.
Potential entrapment 
Little nooks and cranies seem to attract children, especially younger ones to see if they can fit in them. This could result in a child being trapped and getting injured. Look over the school yard to make sure there are no places that provide such opportunity.
Pinch points and sharp edges
Playgrounds often have nasty little defects that can cause injuries as such. Pinch points and sharp edges are big Occupational Health and Safety hazards and should be removed if possible.
High platforms without barriers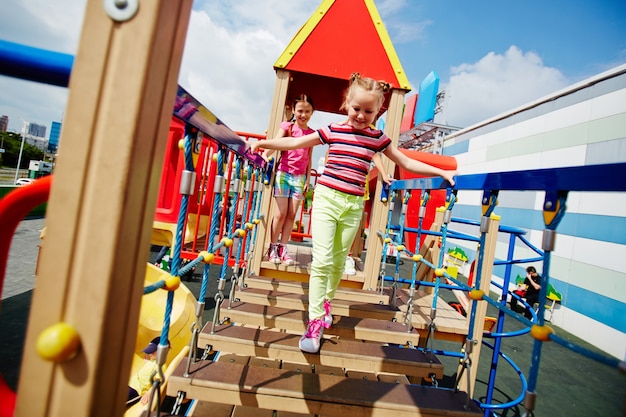 This should be obvious to make sure high places have barriers to reduce the risks of students falling and hurting themselves. However as kids enjoy climbing they sometimes will get to high places where they aren't meant to be. This ties in with making sure playground equipment is used properly.
Overcrowded play areas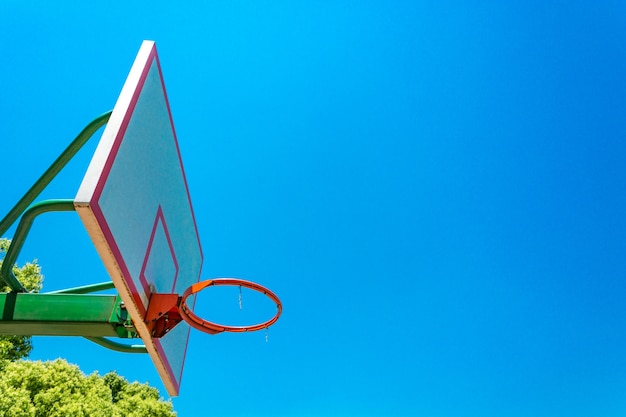 To many students running and playing in one place at the same time is very dangerous. Someone getting hurt is almost unavoidable when there are too many people running around in a small place. Make sure your supervisors look out for this in the school yard to avoid the extra injuries.
Ball Court Covers 
Make sure your ball court covers are as safe as possible by padding all columns properly. Also make sure your ball court cover does not have cross bracing along the sides, as this is sure to cause some serious injuries if any student runs into it or trips on it.
Steel Structure Design
Building a steel structure is an excellent project to embark on – one that will return your investment and lifelong value to your property.
Building with steel is all about ensuring that your project fits your needs. That's why we've outlined 8 major industries.
Take a look through the galleries below to see which industry is most likely to suit your needs, download a brochure and request a quote. Let's get your project moving ahead.
FARMABUILD
Rural & farm buildings. Download the brochure here. 
EQUINABUILD
Equestrian buildings, indoors & stables complexes. Download the brochure here. 
XPANDABUILD
Commercial buildings, floor space & offices. Download the brochure here. 
STRONGABUILD
Industrial buildings & factories. Download the brochure here. 
DESINABUILD
Custom-designed buildings & unique projects. Download the brochure here. 
___________________________________________________________________________
COLABUILD
Ball court & playground covers. Download the brochure here. 
___________________________________________________________________________
HANGABUILD
Aeroplane & helicopter hangars. Download the brochure here. 
___________________________________________________________________________
SMARTABUILD
Domestic & backyard sheds. Download the brochure here. 
___________________________________________________________________________
To get a quote or speak directly to one of our consultants, contact us here.