A new farm building is a large and expensive investment for the farm, therefore planning it right is extremely important to fulfill its purpose sufficiently. There are a lot of questions you should ask yourself when planning a new farm shed, to avoid later issues if the shed is not designed properly.
Decide what you need
Map out what you actually need from the shed and think about how it is going to be used from a strategic point of view. Ask yourself questions like 'how long do you need it to last?" and "what level of flexibility do you require from the building?"
Keep the future in mind 
Consider what the future will bring for you and your farm and how you could prepare yourself through designing the new farm shed to fit in with the next few years. This might add expense at the time but it could save you having to extend or build another farm shed in a few years time.
Understand the shed's life span 
Different makes of sheds will have different life spans. For example a stronger frame will make the shed last longer and stand up to harsh conditions. Make sure you conduct sufficient research about the life span and quality of the farm shed you are investing in to ensure you are investing in a good product.
Choose your site wisely 
It is important to choose a site for your shed that will make sense in what it needs to be used for and how easily it can be accessed. Think about how the structure will work in with existing buildings on your farm and where you would have to go for further expansion.
Also the Rural and Industrial Design and Building Association recommends that you consult with your insurance company about the design for the farm building to find out what insurance will cover it and their opinion in the site.
Getting a Specialist 
Getting a building and planning permit (if applicable) can be a difficult process, thus it is important to seek advice from a specialist to assist you through this necessary step.
If you will be needing a planning permit, be prepared for it to take time. Consider your options carefully and seek as much advice from professionals to educate yourself through the process.
Appearance
It is important to consider the appearance of your farm shed, especially if it is going to be large.
Ensure that your new building will blend in and compliment its surroundings. Consider what colour you will make the building  carefully, as colours can look very different when they are actually on a building compared to what they look like on a swatch.
Project Management 
If you choose to manage the project of your new farm building, remember that it will take up considerable amounts of your time and not everything will go right the first time. Managing a project of this size can be extremely stressful and if you are already a busy person it may be worth getting someone to manage the construction of your shed for you to avoid overloading yourself.
a large part of project managing is understanding the health and safety responsibilities the site will have as a building and construction site. If you are the one employing contractors there will be a lot of responsibilities to handle.
Factors of building design  
Building design and engineering is a whole process in itself when constructing a farm shed, and will require a lot of thought and precision to get it right. Ensure you are taking advice from specialists and get a professional engineer to draw up your shed so you know that the construction will be sound and safe.
Material traits 
Material used for livestock and rural buildings need to be able to withstand damp and humid conditions. Corrosion is a common issue in rural buildings. The best way to avoid this problem is by using a galvanized steel frame. Galvanized steel is coated in zinc for the specific purpose to avoid corrosion.
Fascinating Horse Breeds We Hardly Know About
There are a lot of beautiful and unique breeds of horses that you just don't hear about. Here is a list of a few exotic breeds with information and interesting facts about them.
The Yili Horse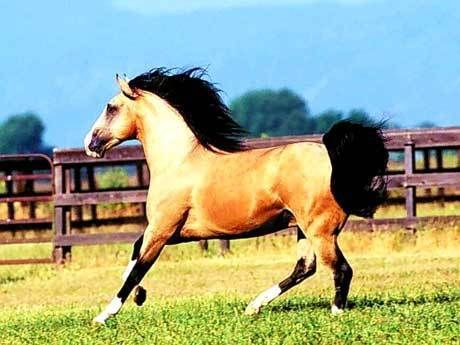 This is a breed of small Chinese horses that originatedfrom North-Western Xinjiang  in the 1900s. These horses are not only used for riding and as a draft horse, but are also valued for their milk and flesh. They are able to travel long distances at a good speed.
Interesting fact: It is said that these horses takes only 1 minute and 15.4 seconds to complete a 1,000-meter race. A speed which is 4.7 seconds faster than even the famous Sanhe breed.
The Messara Horse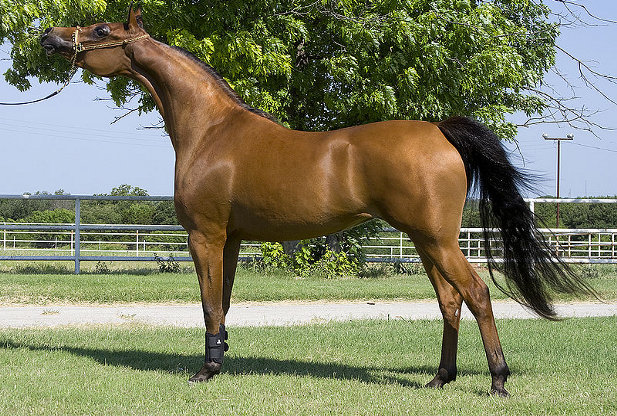 This horse breed is considered to be the oldest in Europe. They are indigenous to Greece and are currently facing extinction, with only 100 horses of this breed left. They are known especially for their characteristic pacing, which makes riding comfortable and easy.
Interesting Fact: Elderly natives of Crete say that when these horses make their characteristic gaits correctly, the rider can hold a glass of water without a drop falling.
The Haflinger Horse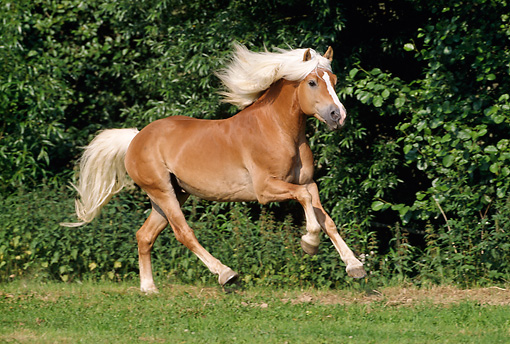 This is a breed of elegant yet strong horses that were developed in Austria and Northern Italy. They are known for their versatility and dependability. Their origins date back to the medievial ages where they were evolved from horses left behind by the Goths after the Byzantine army attacked Conza.
Interesting Fact: In May 2008, Italian scientists produced the first cloned horse, a Haflinger foal named Prometea.
The Kaimanawa Horse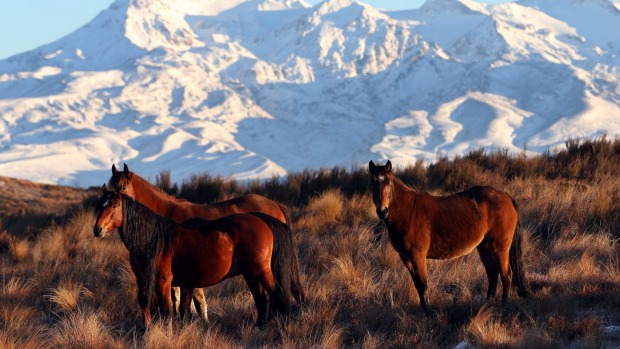 This horse belongs to a group of wild horses that evolved from domestic equines during the 19th Century that were released in the Kaimanawa mountain range. Breeds that escaped from sheep stations and cavalry units including an Arabian stallion formed the breed known today.
Interesting Fact: Kaimanawa horses have been of special interest to writers, journalists, and researchers. The 2008-novel Kaimanawa Princess, authored by Dianne Haworth, is based on Kaimanawa herds.
The Hokkaido Pony
This is an ancient breed of small horses found on the Japanese island called Hokkaido. They have the ability to work in rough terrains and are used for transportation in the mountains in places of limited access of vehicles.
Interesting Fact: The breed is thought to have evolved from a fisherman bringing a Nanbu horse to the island in the 1600's
13 Mind-Blowing Horse Sculptures
To find out how much an indoor arena costs in Australia, read our article.
Download a free brochure for ideas & inspiration for your indoor horse arena.
Liked this article? Check out the 9 Most Ornate Horse Gates ever.