The cropping topic has once again arisen to be widely discussed as Australia plunges into winter. The weather for winter is still uncertain and many farmers are questioning what to plant and if to plant. Crop insurance is an important part of this decision. Here we will go into the forms of crop insurance available for 2019.
This year has seen a drop in companies offering Multi-Peril Crop Insurance. This is mostly caused by the expense, poor uptake by those in the agricultural community and unfavorable claim results the last few years. Premiums for this kind of insurance can be expensive and there are set up costs to consider as historical farm financials are usually needed. This data could be time consuming and difficult for farmers to obtain.
In place of this type of insurance Single Peril weather insurance offers have been offered. This allows those farmers that are wanting to offset specific risks relevant to their situation to have increased flexibility in their crop insurance. The cost of Single Peril insurance is tailored by specific parameters made by the client.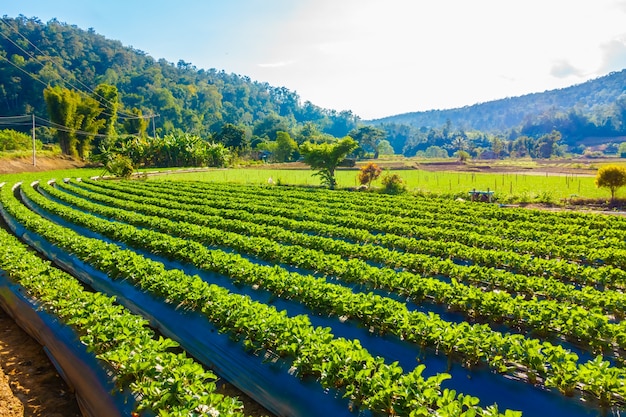 Fire and hail insurance are currently well priced and easily obtainable, however rain and frost insurance is not. This is most likely due to the drought conditions across Victoria and New South Wales at the moment. Single Peril insurance offerings are able to be taken out 30 days prior to the risk period which increases flexibility of the product.
It can be difficult to decide what company to insure your crops with to get the ideal company for your needs. The first step would be to contact a local insurance broker who can advise you on all the current options available in the market and help you make a decision.
Manufacturing Steel Sheds in Kyneton
Central Steel Build is located in Kyneton, where our sheds are manufactured on site. We only use Australian steel which is brought to our branch and transformed into components of jobs ready to go out on site to be constructed.
We use a design to completion process, in order to relieve the stress from our clients and ensure the job flows smoothly from start to finish. The process consists of several different stages of which are listed below.
The client receives a customized quote after talking to one of our sales consultants who is trained specifically in the industry under which the build lies.
After finalizing the quote the building is engineered and designed specifically in house by our drafting team.
Once the design and engineering is completed the build's components in our factory located in Kyneton. 
These components are then sent away to be hot dipped galvanized. 
Finally the components are taken to site and constructed by one of our installer teams.
A project manager assigned to your job will oversee the whole process to ensure no problems are incurred along the way. We strive for complete satisfaction in our clients, sticking to deadlines and ensuring this process is as easy and painless as possible.
8 Of The Most Intriguing Agricultural Practices
Farming usually refers to the production of food or some kind goods. However these farms don't produce anything that you would expect. See below 8 of the most original agricultural practices in the world.
Solucar Solar Power Complex, Spain 
This farm happens to be Europe's largest solar power facility. It was established in 2007, and since then it contributes highly to the country's energy budget. Two 'solar furnace' towers are paired with a movable amount of mirrors that direct sunlight to a heat exchanger on the top of the tower. This converts the sunlight into steam which drives turbines and produces electricity.
Samut Prakarn Crocodile Farm, Thailand 
This extraordinary farm located Thailand is actually a tourist attraction which you can visit to view the 60,000 crocodiles that live there and other exotic animals such as Asian elephants, tigers and range of different species of monkeys.
Hobbiton- New Zealand 
In North Island of New Zealand a working sheep farm is found in the setting of where film adaptions from the Shire of the Lord of The Rings trilogy were filmed. The tiny hobbit houses have now been taken over by the sheep. Vistors are welcome to tour the the farm, to see the quaint houses nested among the hills and to pop into the Green Dragon Pub for a drink.
Tehachapi Pass Wind Farm, North America 
This wind farm is an important power source for the state, providing 800 kilowatt hours of electricity for use all over California. This was one of North America's first large scale wind farms, being founded in the 1980's. The differences can be spotted between the original windmills and the more modern ones, as over time technology and science has improved and the windmills have been adapted accordingly.
Kostroma Moose Farm, Russia 
Kostroma Moose Farm produces moose milk for medical purposes. The milk is rich in iron, selenium, zinc and lypozyme and is used to treat conditions such as peptic ulcers. The farm is also a research facility, as all the moose's are fitted with radio- transmitters to track and learn their behaviour.
Hogpen Hill Farms, North America 
This farm is an amazing depiction of physical art, designed and created by Edward Tufte. The farm is 284 acres, scattered with sculpture gardens and installation work. Open houses are held one day every year for visitors to view the farm.
Pasona O2 Urban Farm, Japan 
In the global headquarters of a Japanese headhunting company in the city of Tokyo is placed one of the most innovative agricultural farms in the world. The farm is located underground, using high-tech artificial lamps as a substitute for sunlight. The farm is used to experiment with new technologies and provide training for young people interested in farming.
Growing Power Farms, Wisconsin 
Former basketball star Will Allen established a farm with the purpose to provide fresh foods at a low cost for local residents. The farm runs on an extremely efficient three- tiered water system. Perch and Tilapia fish species are housed in a water tank buried underground and the wastewater is recycled to the watercress plants and tomato plants at ground level in a greenhouse.