Project overview
BUILDING COMPLETED
September 2018
PROJECT BUILD TIME
3 weeks
PROJECT VALUE
$99K
BUILDING DIMENSIONS
61m x 25m x 4.57m -5.25m
Diamond View Dressage Park
Client/company
Diamond View Dressage Park is a busy equestrian training and agistment yard in North Arm, Queensland. The Park offers services for horses to be trained, prepared for sale, prepared for competitions and campaigning.
The brief
We needed to provide the Park with a new jumping arena cover built over an existing outdoor arena and perimeter rail. The arena had an existing viewing area that we needed to design the structure around.
Our scope + build details
Structural steel drawings, engineering certificate and computations
3D structural steel drawings
Fabricated steel package HDG
Purlins and girts
External steel cladding (roof)
Guttering & above ground rainwater systems
Skylights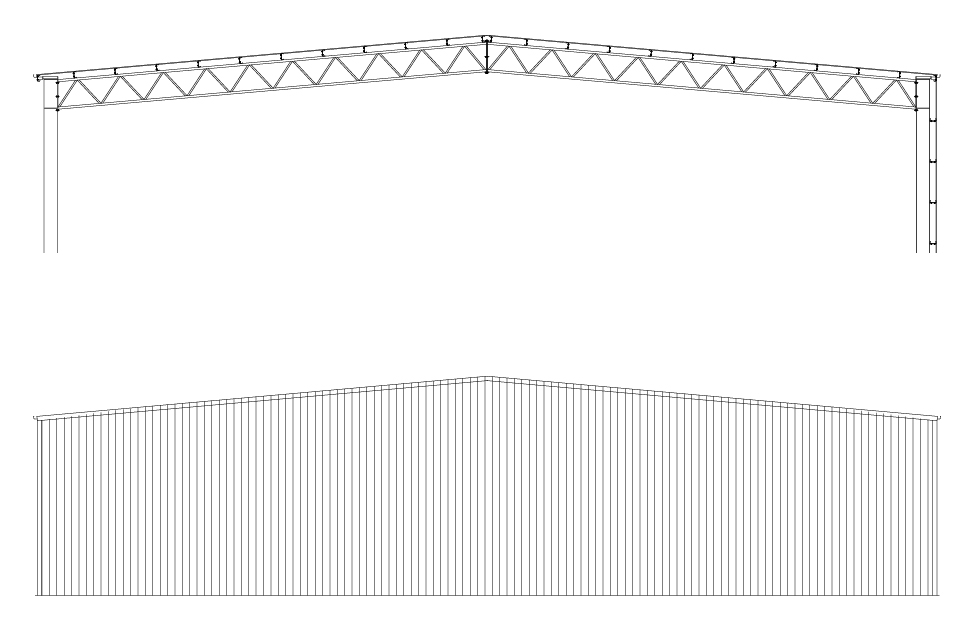 Challenges + solutions
CSB had to design the building around the existing arena width, perimeter rail and existing viewing area cover. This meant a custom bay length was incorporated to ensure there wouldn't be any posts obstructing the viewing area. The arena also had fall across it which meant we adjusted the column lengths to suit the site.