Project value
$500k - $600k
Building dimensions
80m x 22m and cafe area
Project collaborators
Lucas Stapleton Johnson
Provincial Geothechnical
Coolroom panel providers
Irrewarra restaurant and warehouse
Client/company
After making sourdough as a hobby for several years, the Melbourne based lawyers decided to leave their positions in the law industry, move to the country and start a bakery. They chose to settle in Irrewarra, where their family has farmed since 1842.
Today Irrewarra sourdough is recognised as one of the best artisan bread in Australia. The bread is still handmade from the original homemade culture recipe created by the owners in 1995.
The brief
The bakery owners vision was to build a sourdough bakery production facility designed to harmonise with the rural landscape like a quintessential Australian shearing shed. The building needed to incorporate a bakery production area, dispatch area and glazed area for a future cafe.
Our scope and build details
Structural steel drawings, engineering certification and computations.
Structural concrete engineering including slab design for office.
3D structural/shop steel drawings.
Fabricated hot dipped galvanised steel package.
Purlins and girts.
Door and window trimmers.
Shop drawings.
Stairs (steel stringers and treads).
Structural cool room panel loading design.
Sisalation and roof safety mesh on roof.
Raised roof over dispatch area.
Roof and wall cladding.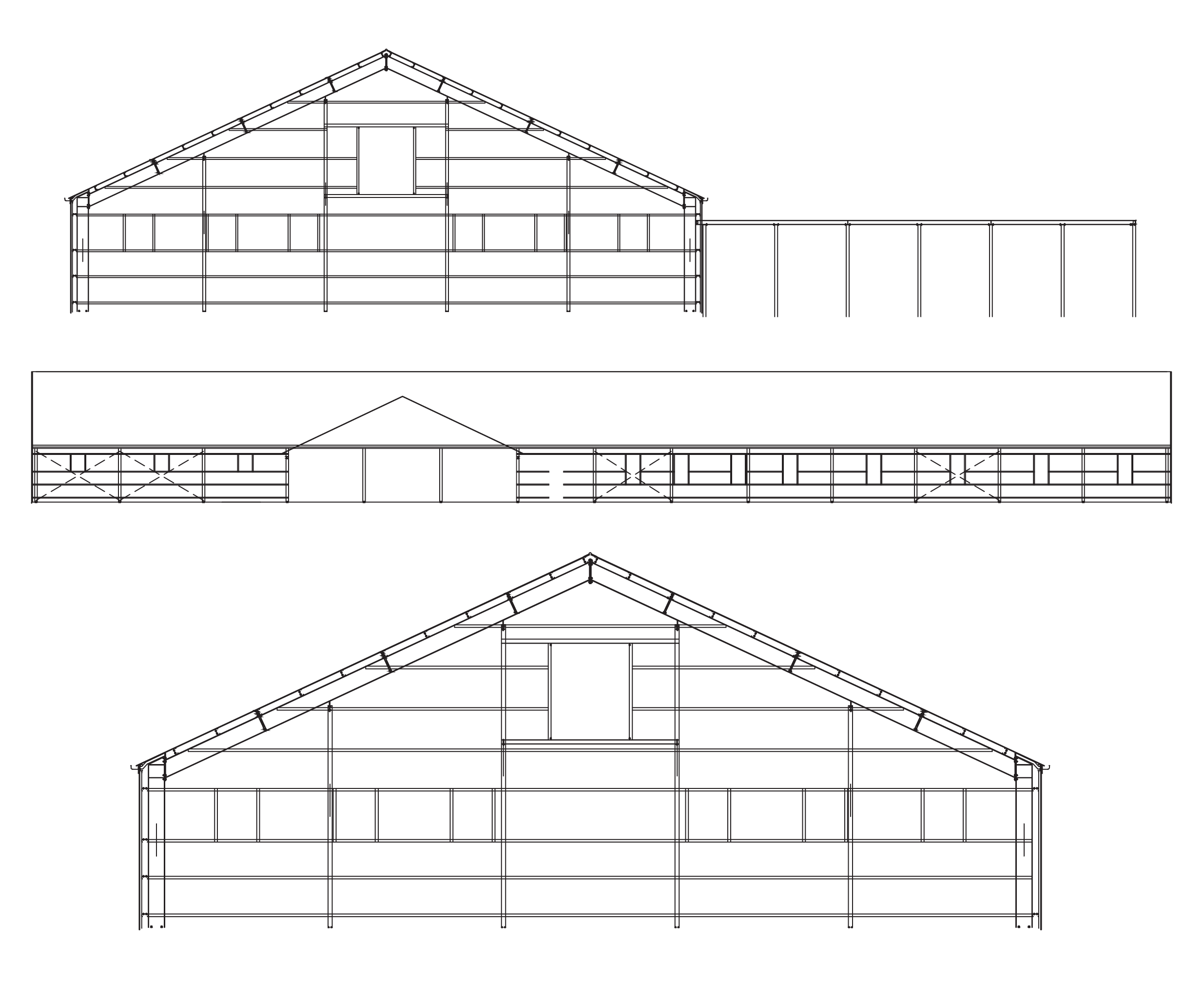 Challenges and solutions
There were substantial design features introduced to achieve the vintage Australian shearing shed style including a 25 degree roof, corrugated cladding and horizontal wall cladding. It was critical to ensure the working drawings and structural drawings married together without clashing to provide an easy and seamless onsite construction.
We worked with our client in designing the extra steelwork to accommodate the future cafe area including large glazed windows. A hip roof design was introduced to ensure the multiple rooflines were aesthetically pleasing.