The Australian Institute of Architects has revealed the shortlist projects for the 2019 National Architecture Awards. There were 895 entries for the awards that the national jury has had to narrow down substantially to the final 78 competing buildings.
Regional projects shone brightly among this year's entrants with one in four projects shortlisted located outside the country's major cities. The 78 buildings are divided up into 14 categories, under which the projects are listed.
Jurors pointed to a number of themes that emerged across all categories including projects that demonstrated the value of architecture through public benefit and projects with clear commitments to social and environmental sustainability. See below the shortlist for 2019 National Architecture Awards with accompanying images.
Commercial Architecture 
25 King by Bates Smart (QLD)
Dangrove by Tzannes (NSW)
Freycinet Lodge Coastal Pavilions by Liminal Architecture (TAS)
Paramount House Hotel by Breath Architecture (VIC)
Private Womans Club by Kerstin Thompson Architects (VIC)
RACV Cape Schanck Resort by Wood Marsh Architecture (VIC)
Educational Architecture 
Adelaide Botanic High School by Cox Architecture and DesignInc (SA)
Braemar College Stage 1, Middle School by Hayball (VIC)
Our Lady of the Assumption Catholic Primary School by BVN (NSW)
QUT Creative Industries Precinct 2 by KIRK and HASSELL (QLD)
Heritage Architecture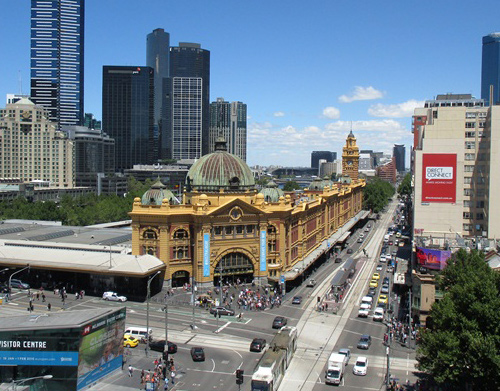 Flinders Street Station Façade Strengthening & Conservation by Lovell Chen (VIC)
House in Darlinghurst by  Tribe Studio (NSW)
Paramount House Hotel by Breathe Architecture (NSW)
Premier Mill Hotel by Spaceagency Architects (WA)
QUT Creative Industries Precinct 2 by KIRK and HASSELL (QLD)
Renewal of the Opera House's Joan Sutherland Theatre by Scott Carver (NSW)
Sacred Heart Building Abbotsford Convent Foundation by Kerstin Thompson Architects (VIC)
Interior Architecture 
#TheBaeTAS by workbylizandalex (TAS)
Dangrove by Tzannes (NSW)
Denton Corker Marshall Studio by Denton Corker Marshall (VIC)
Powell Street House by Robert Simeoni Architects (VIC)
Premier Mill Hotel by spaceagency architects (WA)
QUT Creative Industries Precinct 2 by KIRK and HASSELL (QLD)
The University of South Australia Cancer Research Institute by Swanbury Penglase with BVN (SA)
International Architecture 
Amanyangyun by Kerry Hill Architects (China)
B:Hive, Smales Farm by BVN in association with Jasmax  (New Zealand)
Chapel in Venice by Sean Godsell Architects (Italy)
Le Nouveau Carreau du Temple, Paris by studioMilou (France)
Somewhere Other by John Wardle Architects (Italy and Australia)
Public Architecture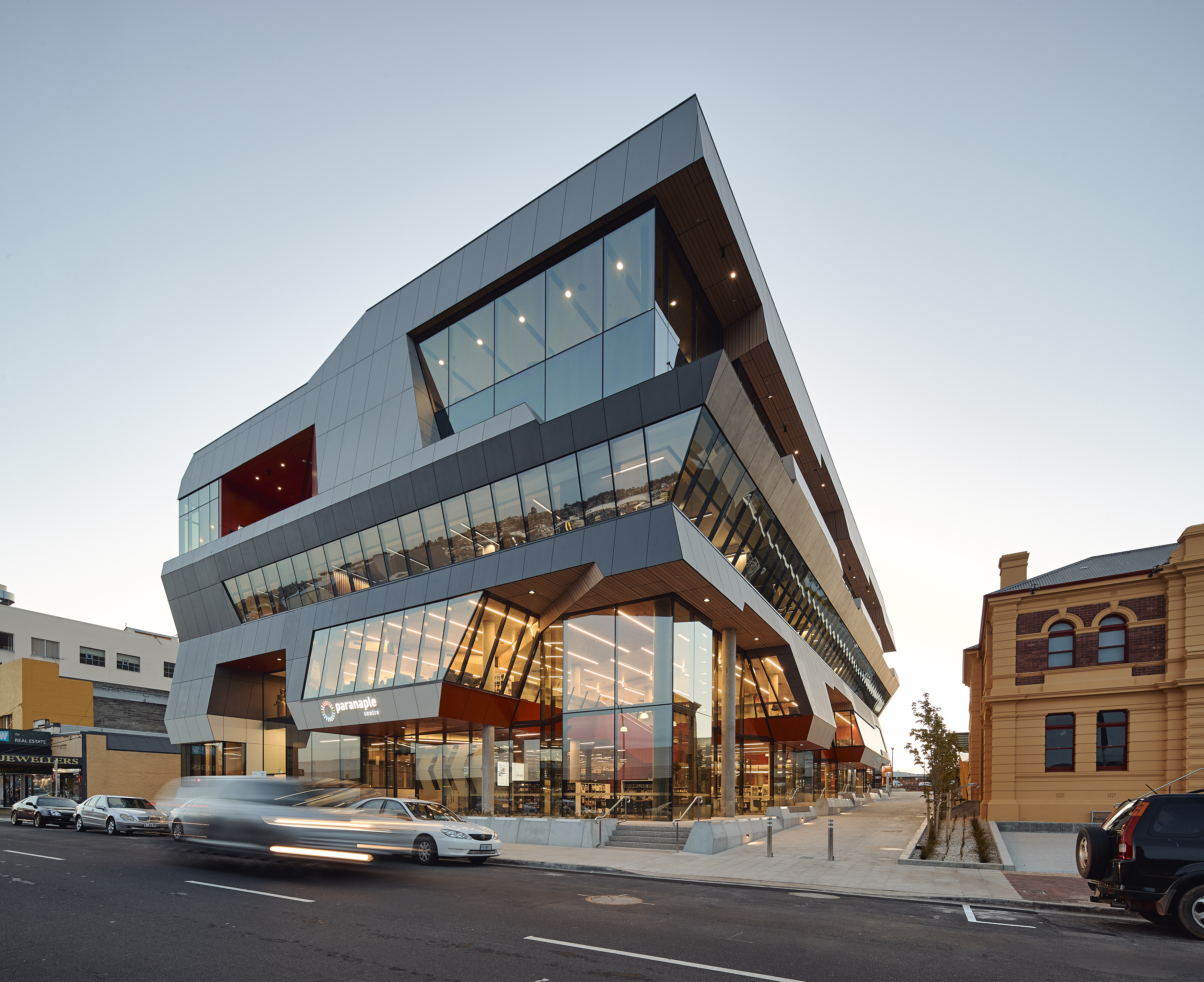 Devonport Living City Stage 1 by Lyons with Maddison Architects and Birrelli (TAS)
Green Square Library and Plaza by Studio Hollenstein in association with Stewart Architecture (NSW)
HOTA Outdoor Stage by ARM Architecture (QLD)
Maitland Riverlink by CHROFI with McGregor Coxall (NSW)
Parliament of Victoria Members' Annexe by Peter Elliott Architecture + Urban Design (VIC)
Perth Children's Hospital by JCY Architects and Urban Designers, Cox Architecture and Billard Leece Partnership with HKS Inc. (WA)
Port of Sale by fjmt (VIC)
The University of South Australia Cancer Research Institute by Swanbury Penglase with BVN (SA)
Residential Architecture- Alterations 
Caroline House by Kennedy Nolan (VIC)
Empire by Austin Maynard Architects (ACT)
Five Gardens House by David Boyle Architect (NSW)
Garden Wall House by Studio Bright (VIC)
Mount Stuart Greenhouse by Bence Mulcahy (TAS)
Powell Street House by Robert Simeoni Architects (VIC)
Teneriffe House by Vokes and Peters (QLD)
Terrarium House by John Ellway (QLD)
Residential Architecture- Houses 
Cloister House by MORQ (WA)
Daylesford Longhouse by Partners Hill (VIC)
GB House by Renato D'Ettorre Architects (NSW)
Hawthorn House by Edition Office (VIC)
House in the Hills by Sean Godsell Architects (VIC)
Indooroopilly House by Owen Architecture and Lineburg Wang (QLD)
North Melbourne House by NMBW Architecture Studio (VIC)
Residential Architecture- Multiple Housing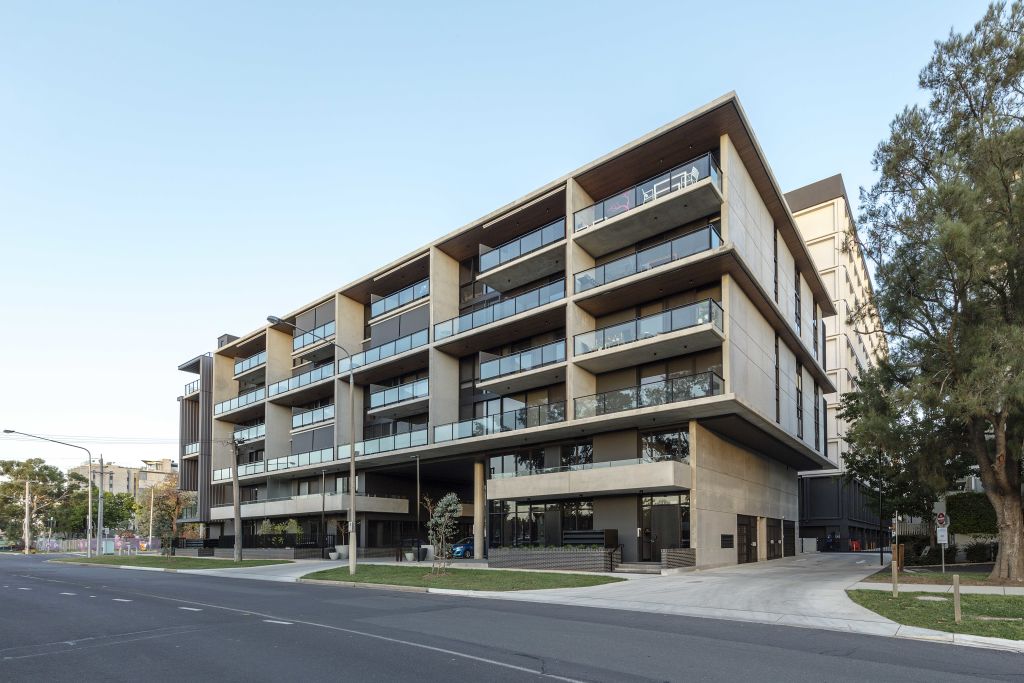 Edgeworth Apartments by Cox Architecture (ACT)
Mermaid Multihouse by Partners Hill with Hogg & Lamb (QLD)
North Rocks by Candalepas Associates (NSW)
Whitlam Place by Freadman White in collaboration with Anon Studio (VIC)
Small Project Architecture 
Doubleground by MUIR + OPENWORK (VIC)
Fish River Ranger Accommodation by Design Construct, School of Art Architecture and Design, University of South Australia (NT)
Jock Comini Reserve Amenities by Kerstin Thompson Architects (VIC)
Sustainable Architecture
25 King by Bates Smart (QLD)
Adelaide Botanic High School by Cox Architecture and DesignInc (SA)
Bellbird Retreat by Steendijk (QLD)
Our Lady of the Assumption Catholic Primary School | BVN (NSW)
Parliament of Victoria Members' Annexe by Peter Elliott Architecture + Urban Design (VIC)
Perth Children's Hospital by JCY Architects and Urban Designers, Cox Architecture and Billard Leece Partnership with HKS Inc. (WA)
The University of South Australia Cancer Research Institute by Swanbury Penglase with BVN (SA)
UNSW Roundhouse by Tonkin Zulaikha Greer (NSW)
Urban Design 
Green Square Library and Plaza by Studio Hollenstein in association with Stewart Architecture (NSW)
Maitland Riverlink | CHROFI with McGregor Coxall (NSW)
Parliament of Victoria Members' Annexe by Peter Elliott Architecture + Urban Design (VIC)
Yagan Square by Lyons in collaboration with Iredale Pedersen Hook and landscape architects ASPECT Studios (WA)
Colorbond Award For Steel Architecture
Bellbird Retreat by Steendijk (QLD)
Mount Stuart Greenhouse by Bence Mulcahy (TAS)
MPH HQ by Susan Dugdale & Associates (NT)
Yagan Square by Lyons in collaboration with Iredale Pedersen Hook and landscape architects ASPECT Studios (WA)