Project value
$800k - $900k
On-site build time
Five weeks
Project location
Longreach, QLD
Project collaborators
Thomson Adsett
JM Kelly Builders
Butler Partners
Australian Stockman's Hall of Fame
Client/company
The Australian Stockman's Hall of Fame is a renowned iconic museum that pays tribute to the pioneers of the Australian outback. Located in Longreach, Queensland, the museum is also dedicated to stockmen who have shown bravery and courage.
The brief
The CEO of the museum reached out to us with a vision of an undercover stockman's arena to hold large rodeo events and showcase the stockman's story of man and animal working together.
An initial brief included the need for natural light and ventilation. The design needed to encapsulate something architecturally unique and to compliment a future saloon being built at the front.
Our scope and build details
Structural steel drawings, engineering certification and computations.

3D structural/shop steel drawings.

Fabricated hot dipped galvanised steel package.

Purlins and girts.

Roof cladding and safety mesh.

Skylights.

Verandah.

Heavy duty CHS downpipes.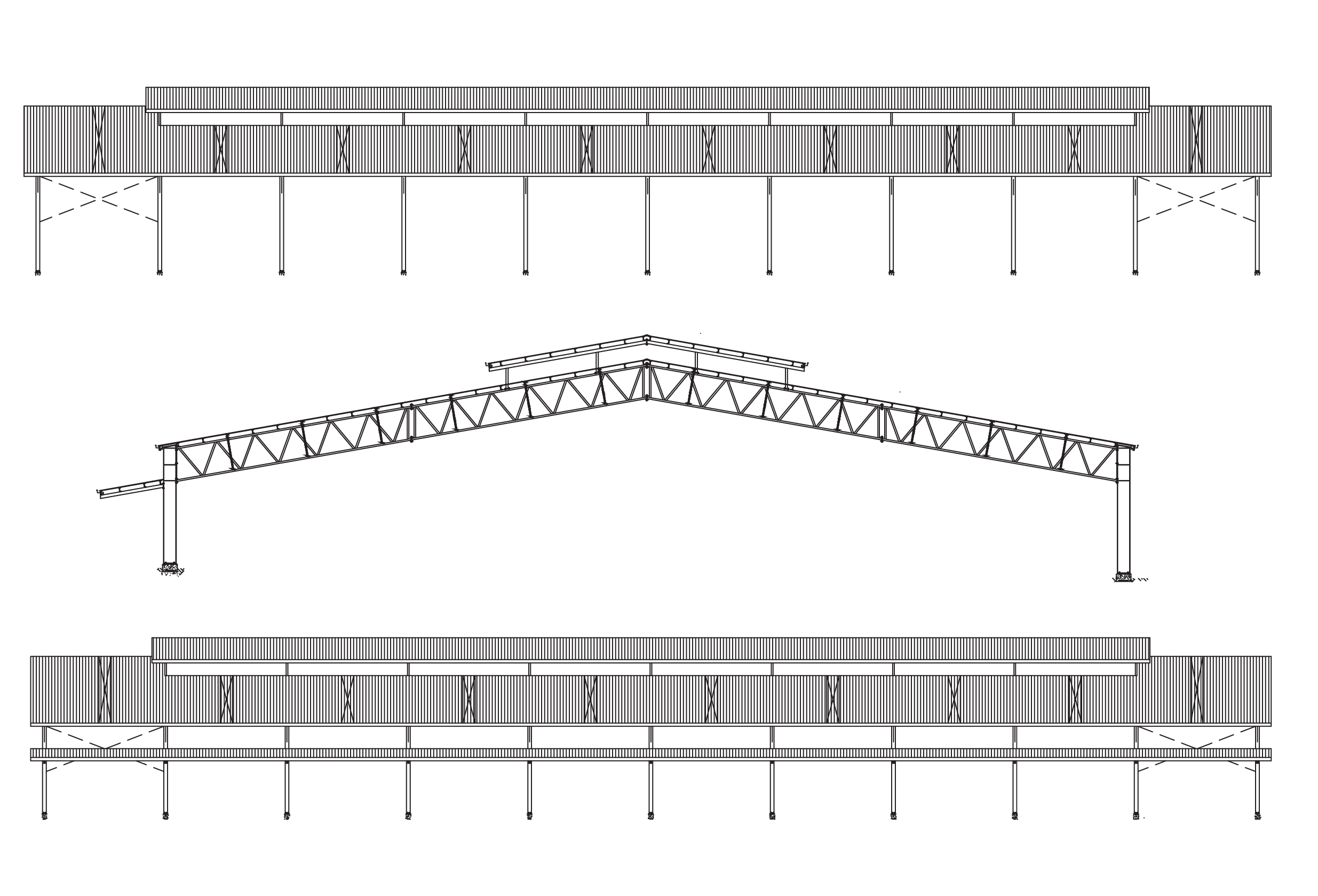 Challenges and solutions
Our team worked alongside the CEO to combine a practical and aesthetically pleasing design. To answer ventilation and lighting requirements we inserted a ridge-line in a section of the roof that was lifted creating a 'stepped roofline'. This combined with a steeper roof pitch answered our client's creative and functional requirements.
A large clearspan design was chosen to provide plenty of unobstructed arena space with a cantilever roof on both sides for spectator room.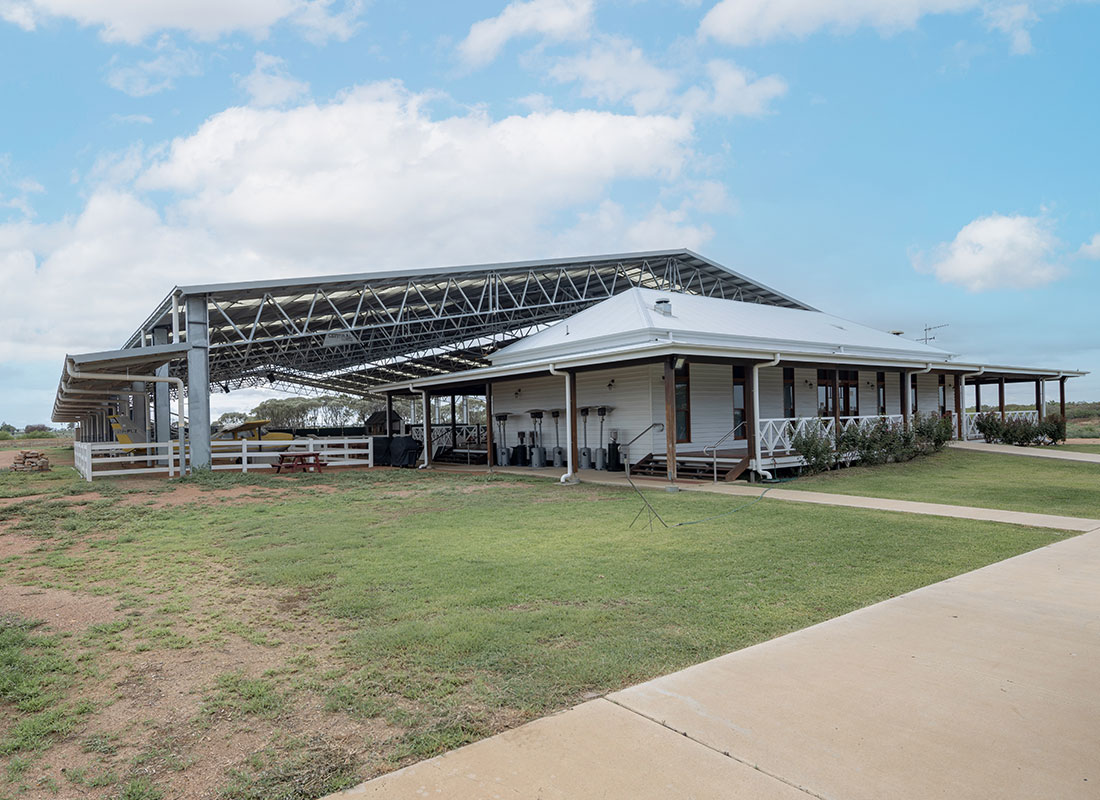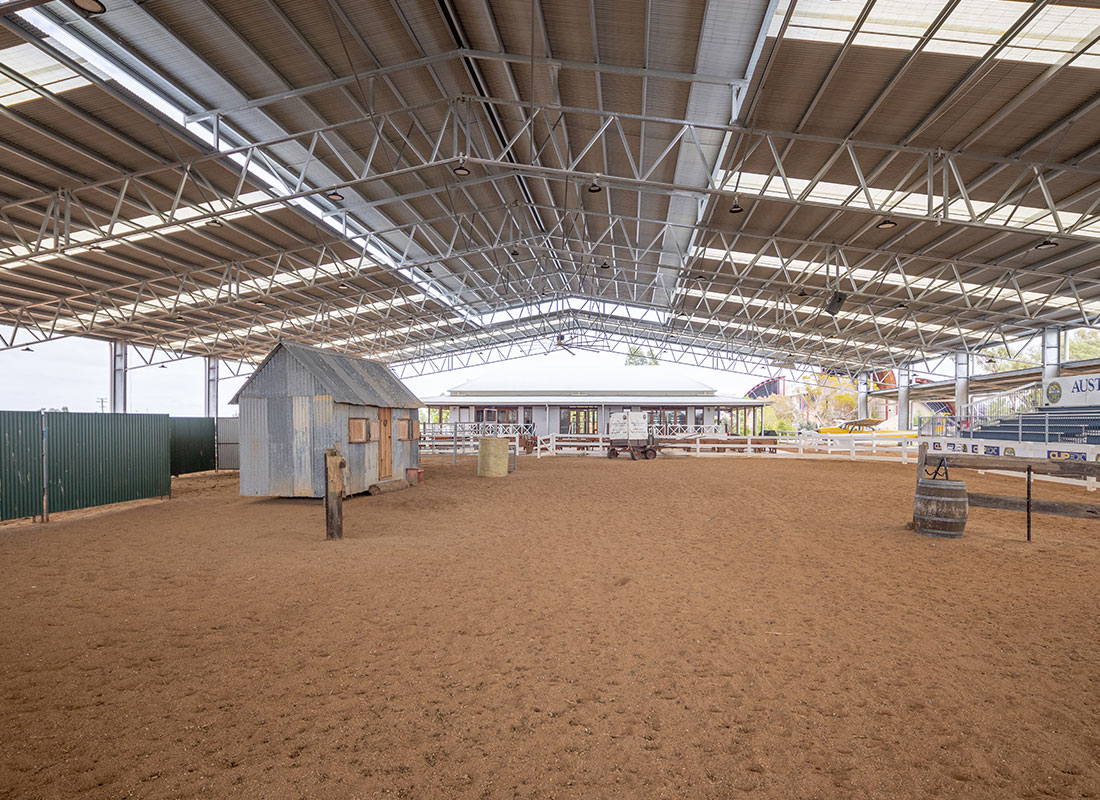 Client testimonial
"From the initial inquiry to construct a large undercover arena that would operate as a show arena and multipurpose space our experience with Central Steel Build was faultless. Assistance with design and construction made the process easy and the quality of the materials supplied was first class. We operate in a tough environment in Outback Queensland and since construction, the structure has delivered everything we needed. I would not hesitate to offer my support to Central Steel Build and highly recommend their service and products."
- Lloyd Mills, CEO of the Australian Stockman's Hall of Fame