Project value
$3M - 3.5M
On-site build time
Twenty-one weeks
Building dimensions
229m x 130m x 7m high
Project collaborators
MKM Constructions
Douglas Partners
Walz Group
Ballarat Saleyards
Client/company
The saleyards cover was built for Central Victoria Livestock Exchange (CVLX) who is the largest multi-species selling facility, generating over $210 million in livestock sales annually.
The brief
After acquiring a new green site for a large saleyards facility, CVLX chose to work with MKM Constructions for the project who contracted us for the design and fabrication of steelwork. The building needed to be designed to provide protection from the elements whilst allowing for natural light filtration, adequate ventilation and clearance for overhead walkways.
Our scope and build details
Structural steel drawings, engineering certification and computations.

3D structural/shop steel drawings.

Fabricated hot dipped galvanised steel package.

Purlins and girts.

Safety mesh.

Roof cladding and box gutters.

Solar panel roof loading design.

Site survey and scan.

Stormwater design.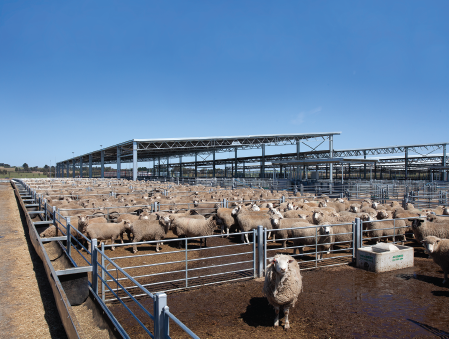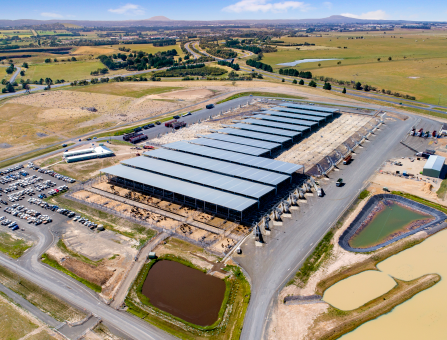 Challenges and solutions
The saleyard cover design started as a sketch on the back of an envelope and from that we worked with MKM Constructions and other stakeholders to pull together a 30,000m2 roof design on budget and purpose-built. A collaborative approach was used to ensure all pain points and potential problems were addressed in the design stage to ensure a smooth construction process.