Project value
$140k
Building dimensions
30m x 18m and a 30m x 18m yard cover
Project collaborators
Proway
Third party installer
Bolobek shearing shed
Client/company
Bolobek is a unique working farm at the foot of the Macedon Ranges boasting a rich history, great quality beef and lamb and a glorious garden. The farm is listed on the Victorian Heritage Register as "being of aesthetic, architectural historic and horticultural importance".
The brief
With the old shearing shed in need of replacement, the owners of Bolobek contacted us for the design, construction and installation of a new purpose-built shearing shed. Timing was important to coordinate installation of the new shed with demolition of the old one without disturbing the farm cycle.
Our scope and build details
Structural steel drawings, engineering certification.

Engineering computations.




3D structural/shop steel drawings.

Roof and wall cladding.

Fabricated hot dipped galvanised steel package.

Purlins and girts.

Custom high roof pitch.
Specialised 'heritage style' design.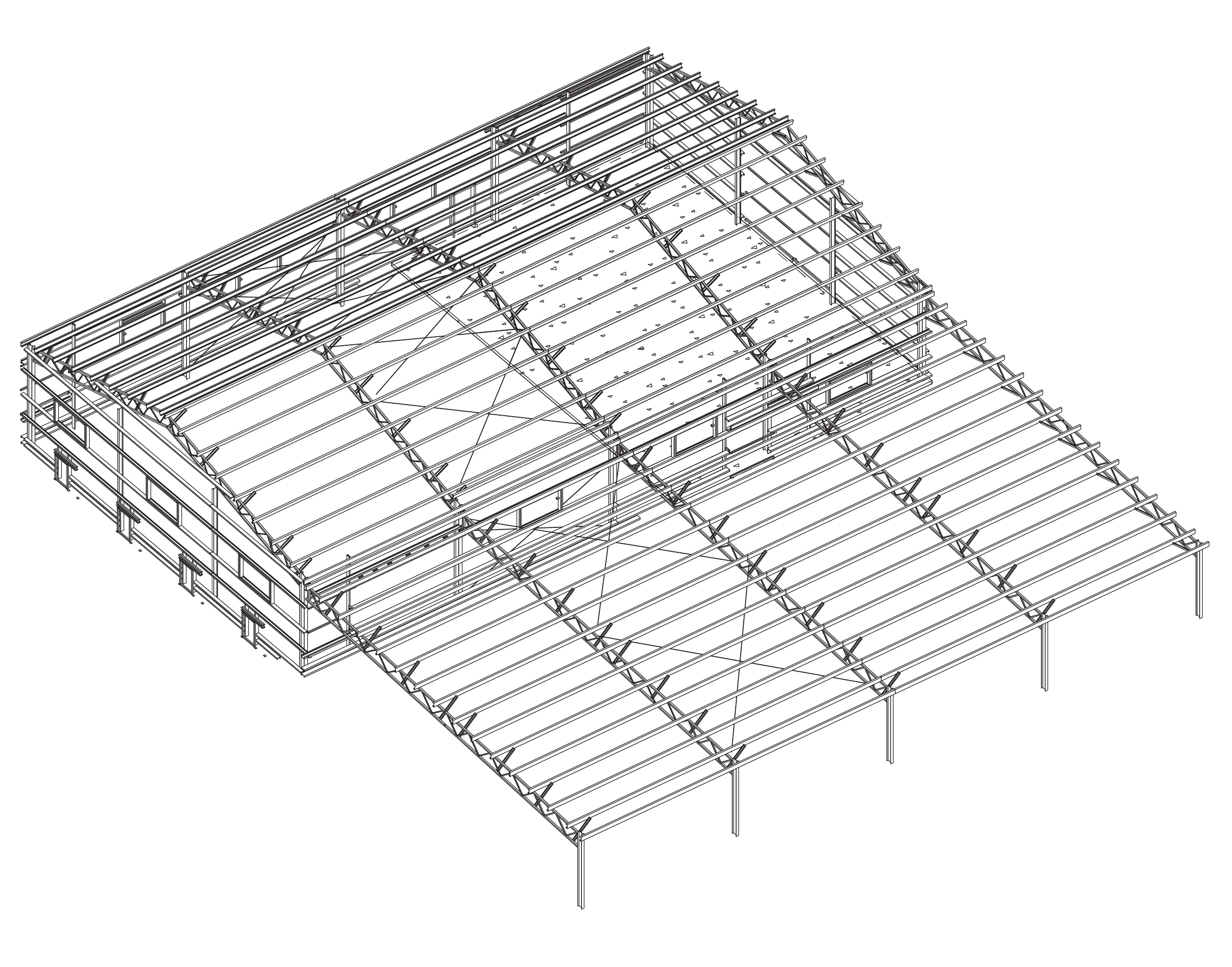 Challenges and solutions
The farm owners envisaged a heritage styled shearing shed that was designed for purpose with a full internal fit out. We worked with our client and Proway to design a highly functional building whilst maintaining the required external aesthetics.
After discovering challenges of site levels we met with Proway and the install team on-site and made practical modifications to the design which solved the issues.
Due to the historically important location, a lot of overlays on the property required a planning permit for the new shearing shed. We assisted our client through the planning process to ensure a smooth journey and successful outcome.