Project value
$250k
On-site build time
Two weeks
Project collaborators
Installation crew
Tekcon Group
Burwood Heights Primary School
Client/company
Burwood Heights Primary School is a public school and kindergarten located in Burwood East, Victoria. The school's vision is to prepare their students to become life-long learners.
The brief
The principal of Burwood Heights contacted us with the vision of an aesthetically pleasing ball court cover that would compliment the existing school layout and architecture. The cover needed to be functional and safe, leaving obstacle-free room for runoff around the court.
Our scope and build details
Structural steel drawings.

Engineering certification and computations.

Structural concrete engineering including raft slab design for office.

3D structural/shop steel drawings.

Fabricated hot dipped galvanised steel package.

Roof purlins and cladding.

Building permit.

Above ground storm water.

Bird caps.

Eave overhang.

Service location and spoils removal.

Builiding installation.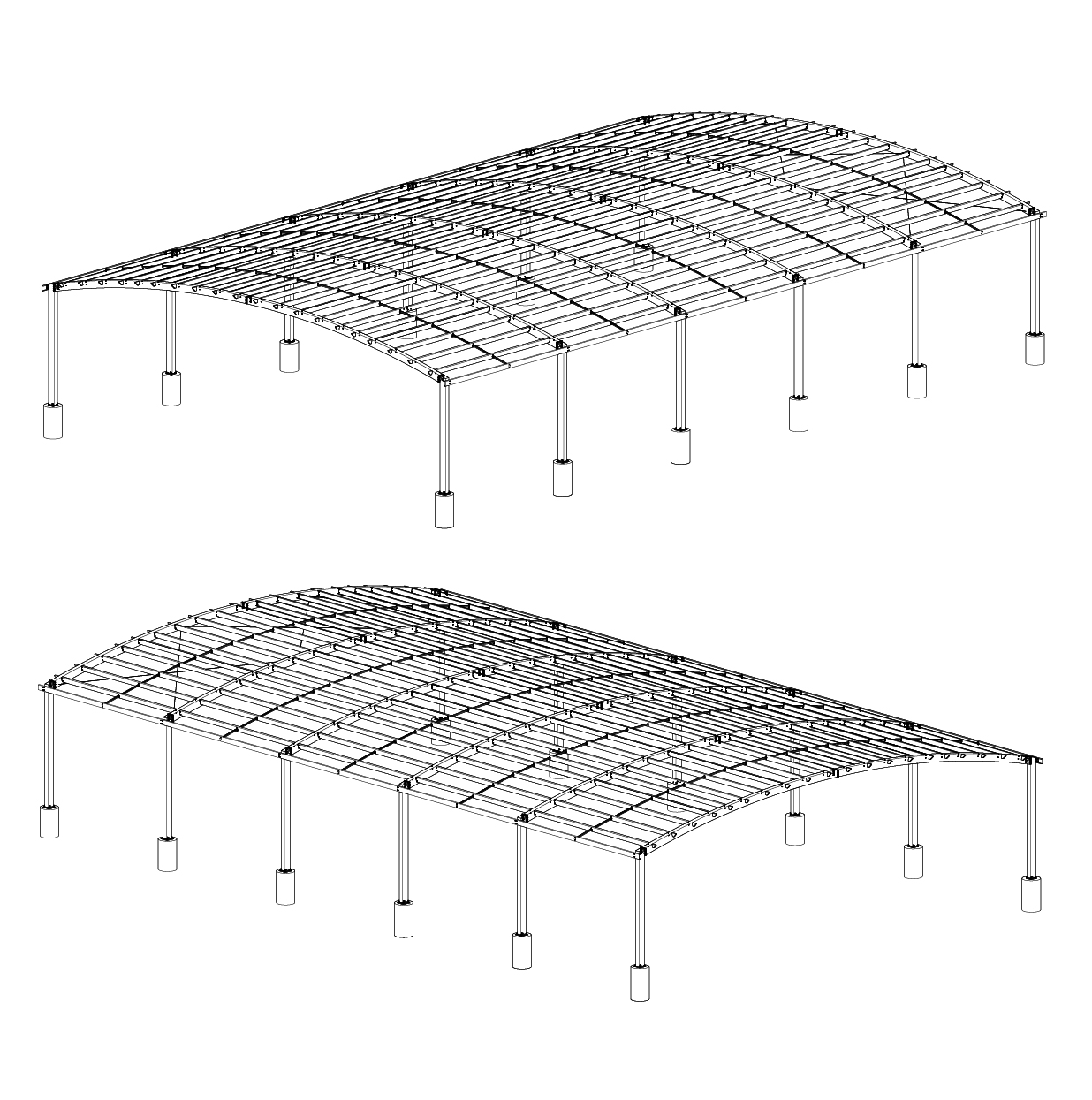 Challenges and solutions
Several site challenges were identified during the design process of the ball court cover. Ground fall across the court adjusted the design and proposed footing locations were changed due to underground services running underneath the site.
To keep the court cover obstacle-free and safe, all bracing was kept above 3m. The building was installed during school holidays to help minimise disruption within the school and to keep students safe from construction site hazards.