Project value
$230k
Building dimensions
73m x 25m to 13m (tapered)
30m x 13m extension
20m x 10m extension
Project collaborators
Pennos Drafting and Design
Construction Sciences
Primevic Concreting
Fire engineer and CFA
Castlemaine Rod Shop
Client/company
Castlemaine Rod Shop is a family-owned business that specialises in building hot rods and manufacturing custom car parts. They've been in the automotive industry for thirty-five years and carry more than six-thousand products.
The brief
Marc (owner of the store) contacted us with a set of elevation drawings of an industrial workshop to be attached to the original premises. The workshop needed to meet the existing building which included three different heights and various gutter types.
After the workshop was complete, Marc approached us again for two extensions, one attached to the new shed and one onto the original building.
Our scope and build details
Structural steel drawings, engineering certificate and computations.
3D structural steel drawings.
Fabricated hot dipped galvanised steel package.
Purlins and girts.
External steel cladding (roof & wall).
Industrial roller doors.
920w Industrial fire egress compliant access doors.
Guttering and above-ground rainwater systems.
Roof insulation.
Parapet walls for the front of the workshop.
Box gutter design between new and existing buildings.
Matching heights between existing buildings and new building.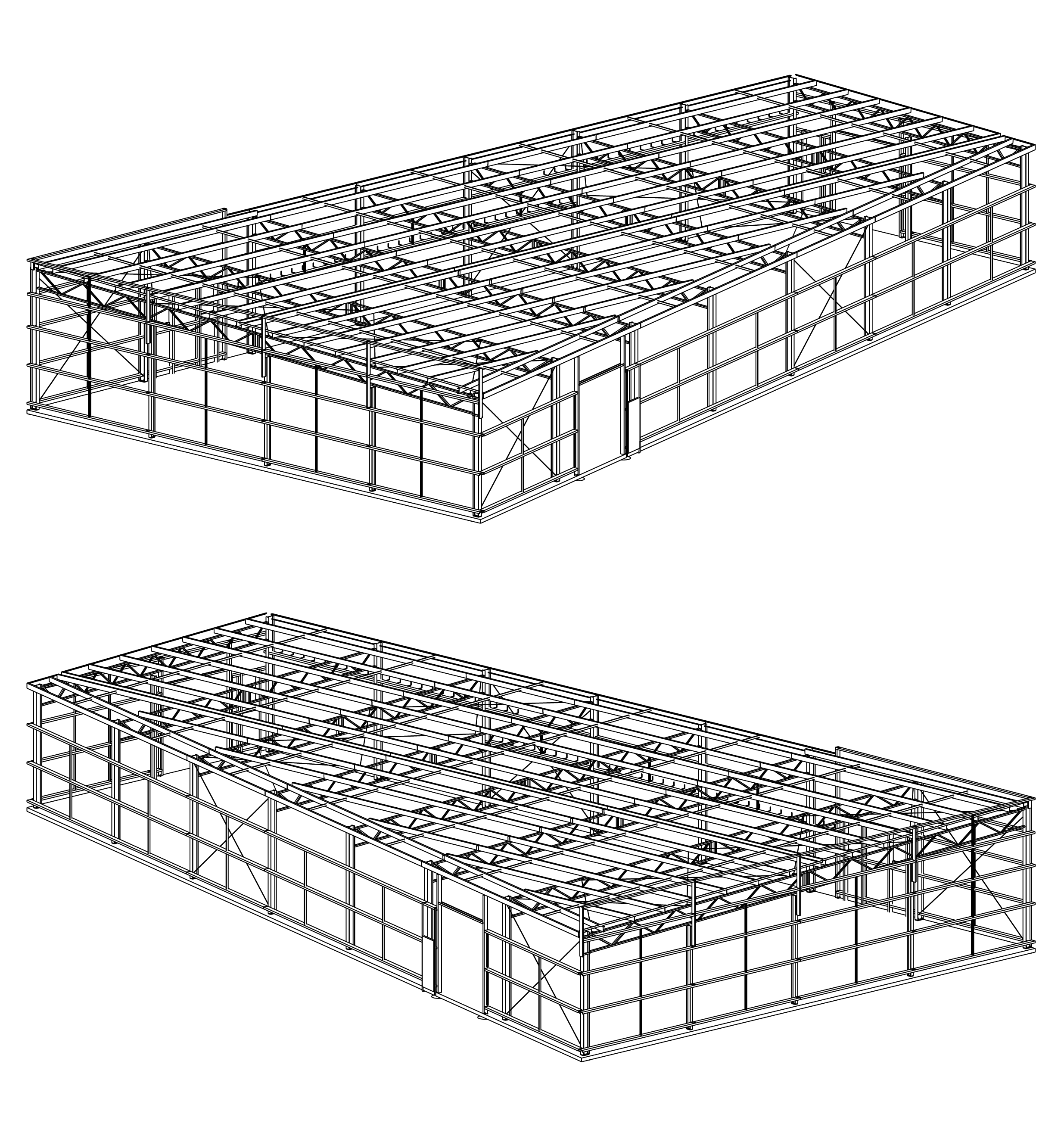 Challenges and solutions
The main workshop structure needed to attach seamlessly to the existing infrastructure which included three different roof heights and gutter types. This was a significant challenge in the design stage to achieve our client's vision. The end result was a tapered width of 24m to 5.8m over a 73m length.
To ensure the new building was accessible to the CFA for emergencies, a 3m driveway down the side of the angled structure was created.
We conducted several site visits to measure the existing building, ensuring our custom box gutter system would successfully take water from the attached structures. To achieve this, we set the columns off the existing building, allowing for the correct gutter width.

Client testimonial
"Our new shed has doubled the size of our factory, it's improved our ability to dispatch and made it a lot easier to get stuff in and out the door. It's a high-quality building and the installers were high-quality tradesmen. I've used Central Steel Build three times in two years and I would recommend them and put my name to their product."
- Marc Waddington, owner of Castlemaine Rod Shop