Project value
$250 - $300k
On-site build time
Six weeks
Building dimensions
61m x 21m x 5m high
32m x 8m x 4m high
Project collaborators
RKTech Studio
Flinders equestrian complex
Client/company
A boutique private use equestrian training centre located in Flinders, Victoria.
The brief
Our client required a full size competition dressage indoor arena that was safe for both rider and horse and provided protection from prevailing weather conditions. The complex needed to include an eight stall stable complex incorporating a tack room, wash down, feed room and tie ups. Ensuring the complex was fit for purpose and had room for future growth was a critical requirement.
Our scope and build details
Structural steel drawings, engineering certification and computations.

Structural concrete engineering including raft slab design for office.

3D structural/shop steel drawings.

Fabricated hot dipped galvanised steel package.

Purlins and girts.

External steel cladding.

Internal structural walls.

Industrial roller shutters and sliding doors.

Industrial fire egress compliant access doors.

Guttering and rainwater systems.

Foundations.

Class 10a Building permit.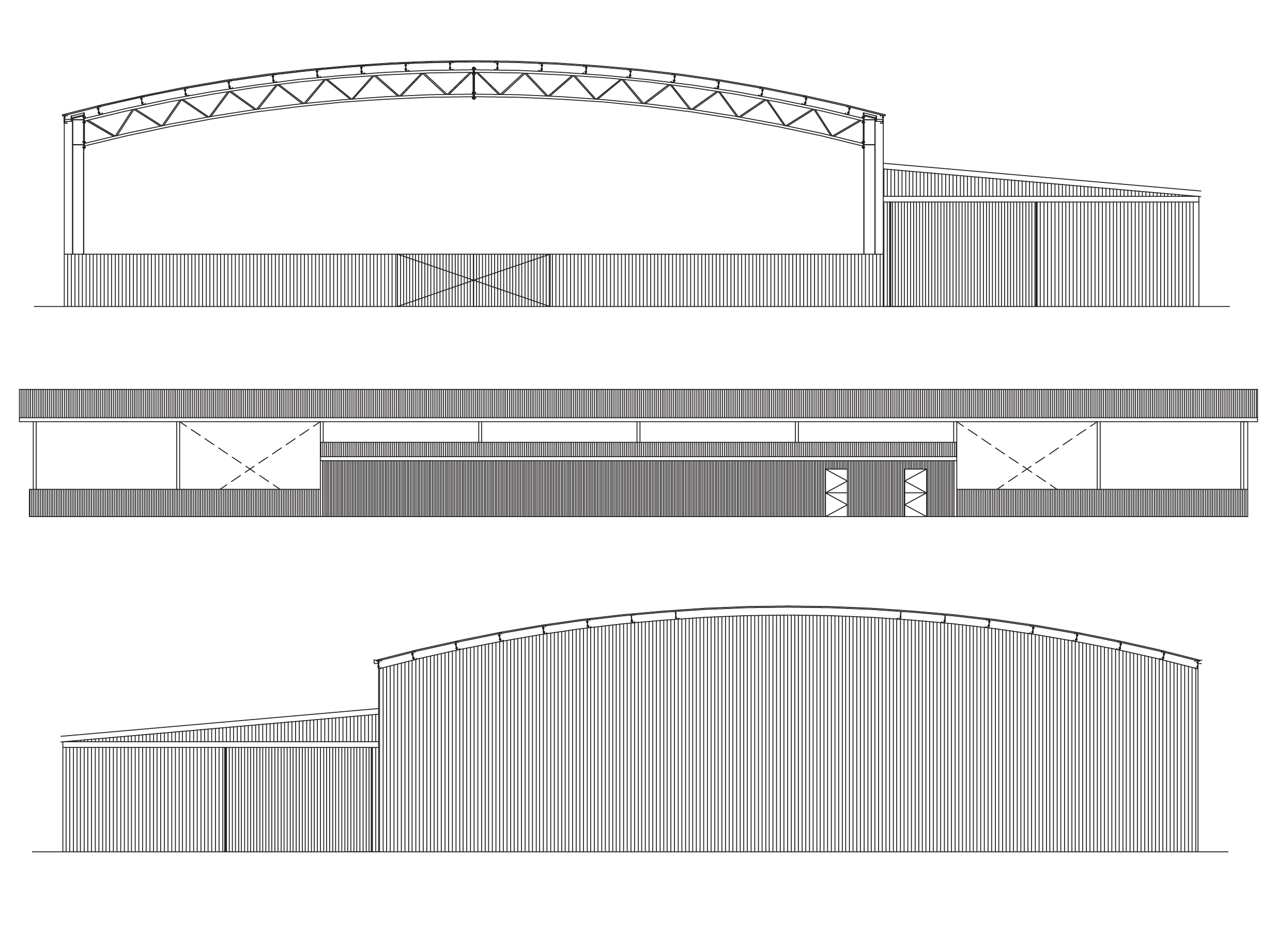 Challenges and solutions
The design of the indoor arena was carefully considered so as not to inhibit neighbor's views. We liaised with our client to find the best functional and aesthetical result for their situation, being a curved roof.
Equinarail was installed around the indoor arena's perimeter to provide protection from potential safety hazards (i.e. structural columns) on the sides of the arena.