Project value
$200K
On-site build time
Four weeks
Project collaborators
Cactus Architects
BUC Services
BM Civil Engineers
Fowles Wine
Client/company
Fowles Wine is a boutique winery and restaurant that produces cool climate wines and provides an on-farm food and wine experience.
The brief
The owners of Fowles envisaged a unique space that would give customers a farm-to-table dining experience. To emulate this vision they decided to build a custom shed styled restaurant. Fowles also required the design and construction of a warehouse and yard cover.
Our scope and build details
Structural

steel drawings.

Engineering certification and computations.

Structural concrete engineering.

Raft slab design for office.

3D structural/shop steel drawings.

Fabricated hot dipped galvanised steel package.

Purlins and girts.

External steel cladding.
Guttering and above ground rainwater system.
Roof insulation.

Architectural bulkheads.

Structural glazing support beams.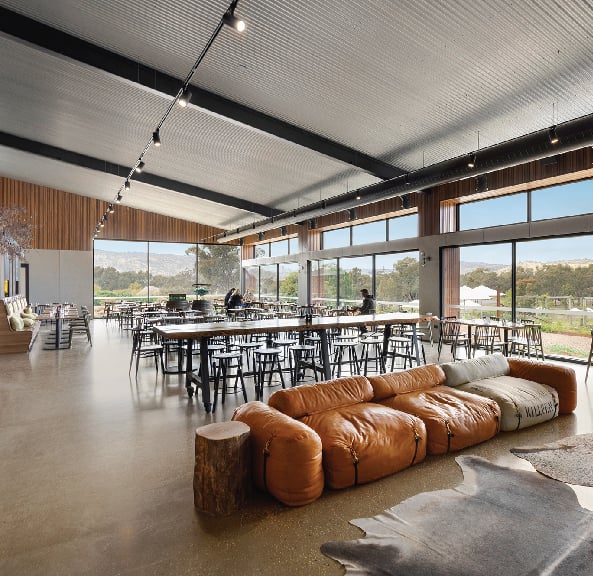 Challenges and solutions
In order to bring architectural unity in the project, we needed to design and construct the restaurant building between two existing sheds. We constructed walkways to physically connect each building where large glazing areas were included in the walkways that required close attention to detail to ensure the glazing was supported and that the roof insulation met requirements of a public building.
We collaborated closely with the client's architect at the design stage to ensure the restaurant was fit for purpose and a practical solution.