Project value
$350k - $400k
On-site build time
Three weeks
Building dimensions
63m x 30m x 7.5m high
Project collaborators
LJ Polinelli & Associates
Tekcon Group
Glendaruel grain shed
Client/company
A family-owned broadacre grain production agri-business located in Glendaruel, Victoria.
The brief
Our client needed a 6500m3 waterproof grain bunker shed that could store a full season's worth of produce. This would enable him to keep his produce until premium prices could be obtained on the grain market. The building needed to be fully accessible on one side and high enough to accommodate the peak of a grain pile whilst allowing for the angle of repose.
Our scope and build details
Structural steel drawings, engineering certification and computations.
Footings.
Structural concrete engineering including precast panel design.
3D structural/shop steel drawings.
Building permit.
Fabricated hot dipped galvanised steel package.
Purlins and girts.
Sliding doors.
Roof and wall cladding.
Steelwork to support the precast panels.
Skylights.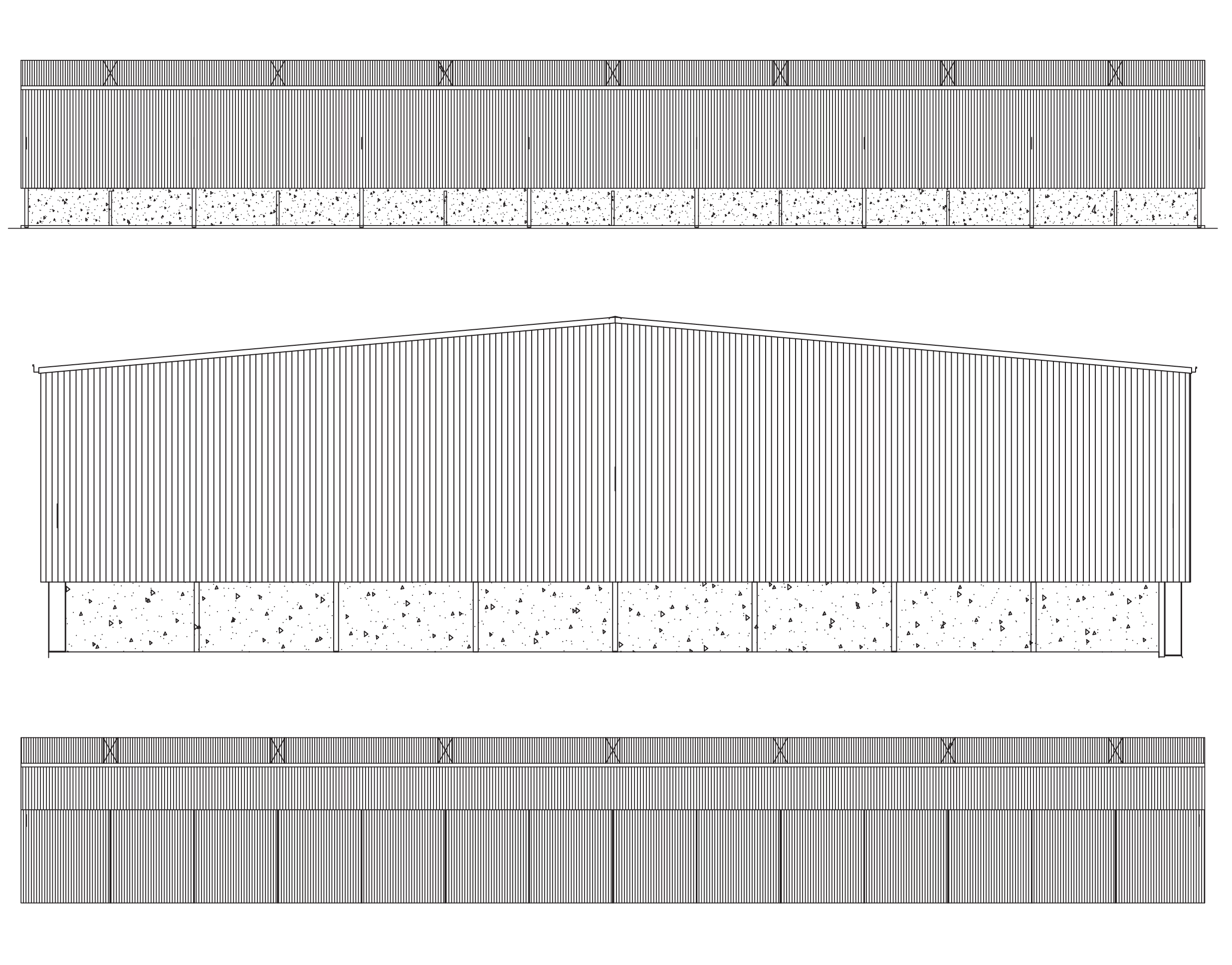 Challenges and solutions
Our estimating and design team worked together to achieve the most economical sized shed to hold 6500m3 of grain. We designed heavier wall framing to allow grain to pile up against the walls. This element of the project required specific engineering to ensure the shed would take the load of tons per cubic metres of grain and potential extra weight from loading equipment.