Project value
$1.2m - $1.5m
On-site build time
Thirteen weeks
Building dimensions
122m x 90m x 7m
Project collaborators
RLX design team
Geolyse Pty Ltd
Regional Geotechnical Solutions
Inverell saleyards
Client/company
Inverell Regional Livestock Exchange (RLX) is a large indoor selling complex that serves the wider northern NSW region for sheep and cattle sales held on a weekly basis.
The brief
RLX purchased the livestock venue in 2012 and began immediate plans to upgrade the facility by covering existing cattle selling pens to ensure better animal welfare and safer conditions for cattle buyers and stock agents. They contacted us for the design, fabrication and installation of a custom yard cover to enhance usability of the cattle yards.
Our scope and build details
Structural steel drawings.
Engineering certification.
Engineering computations.
3D structural/shop steel drawings.
Fabricated hot dipped galvanised steel package.
Purlins and girts.
Site survey and scan
Roof cladding and capping.
Overhead suspended storm water design and supply.
Heavy duty downpipe covers.
Solar panel roof loading allowance and design.
Box gutters.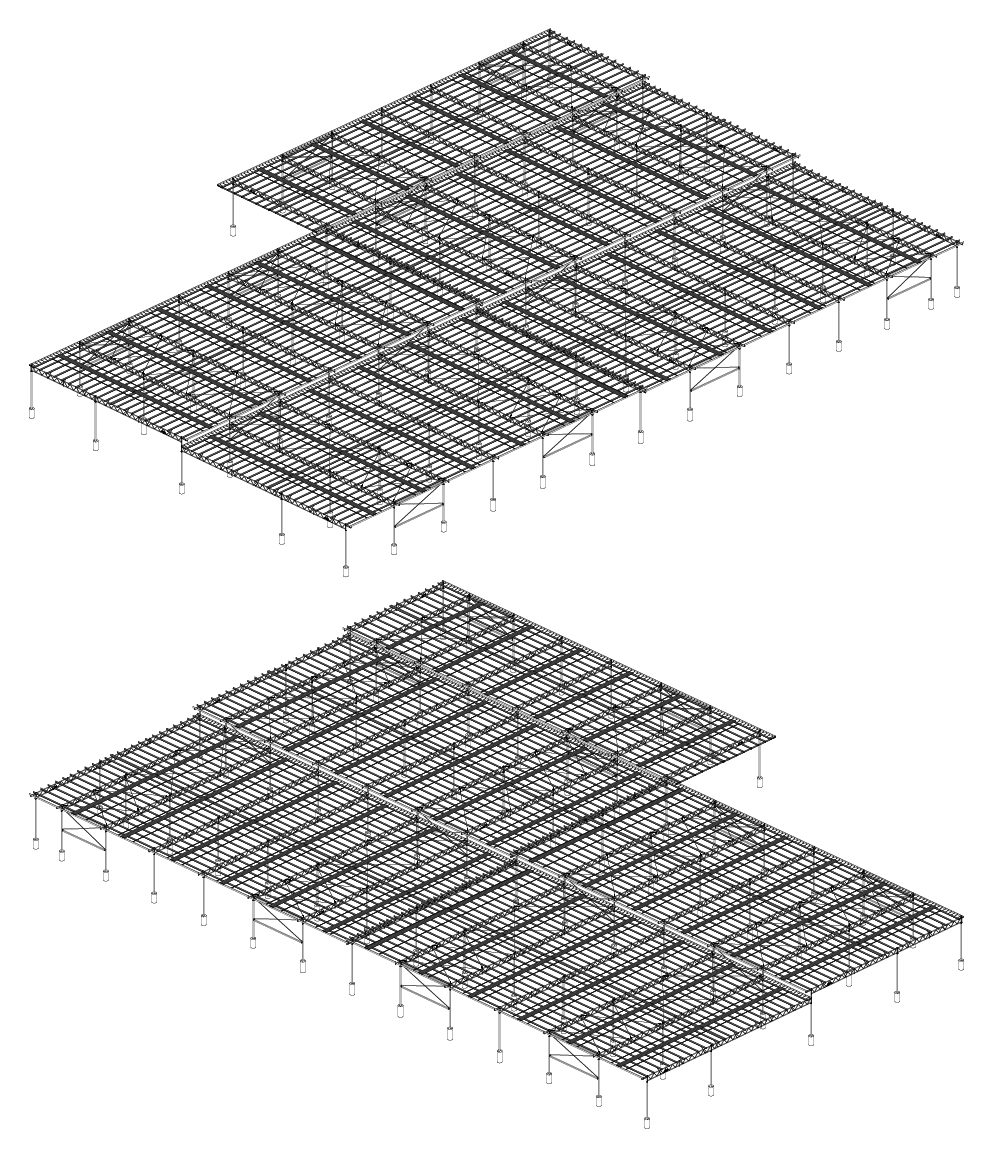 Challenges and solutions
We worked closely with the RLX design team to ensure the new yard cover would not inhibit the use of existing cattle yard infrastructure. We needed to provide a practical solution to the requirement of having all overhead storm water flow to a nominated discharge point. Our engineer provided a fit for purpose solution to enable this.
Site levels varied up to 5m across the yards. To make sure we designed the yard cover correctly, an accurate site survey was conducted which we translated into a site specific 3D model to determine column lengths for the building.