Project completed
October 2013
Building designers
Central Steel Build
Project value
$150K
Building dimensions
61m x 30m x 6m
Laurel Views indoor arena
Client/company
The Baumgardners own a family pig farm in Coonoer Bridge, Victoria and enjoy jumping and eventing in their spare time.
The brief
Living in an area where horse riding is not a popular hobby, there was no arena within a considerable distance for the Baumgardner family to ride in. Due to this, Tracy reached out to us to build the family's dream indoor jumping arena.
Our scope and build details
Structural steel drawings, engineering certificate and computations.
3D structural steel drawings.
Fabricated steel package.
Purlins and girts.
External steel cladding (roof).
Guttering and above ground rainwater systems.
Equinarail system.
Building permit.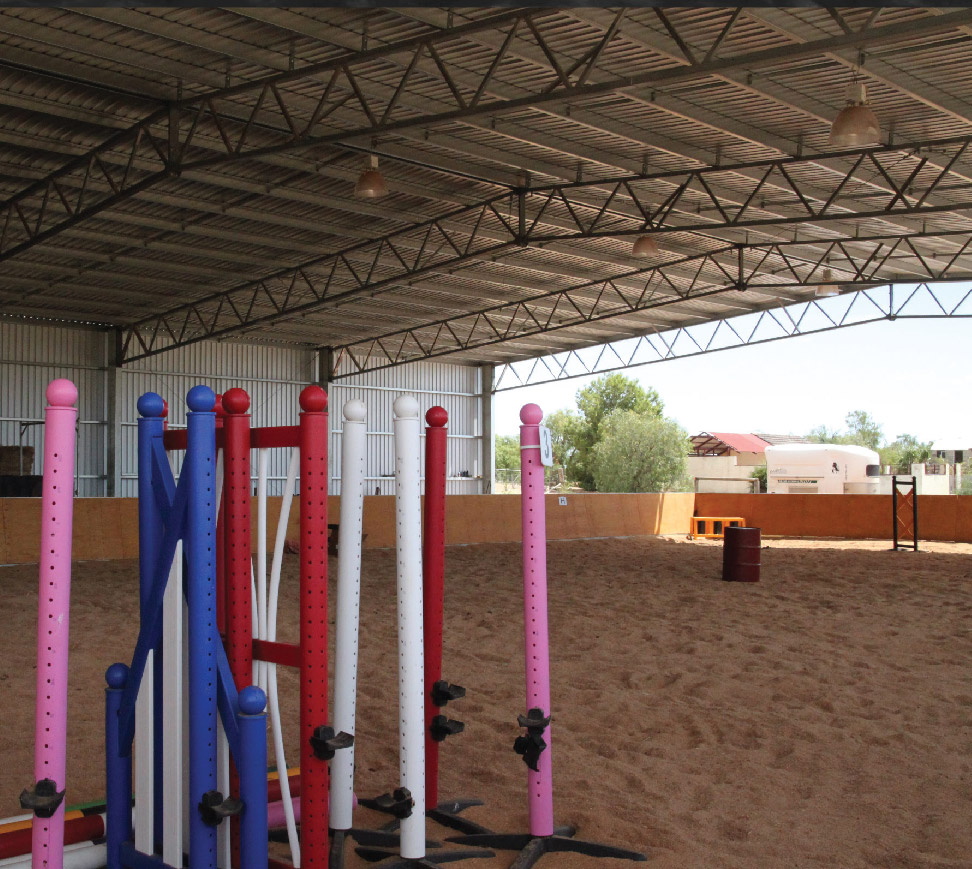 Featured project elements
To ensure a stress-free and easy journey for our client, we looked after certification and the building permit.
Wanting a safe and aesthetically pleasing structural solution, our client opted to include our signature kickrail system Equinarail in the arena. We liaised with them to design the kickrail openings and gates to be in the most practical spots for use and location.
Client testimonial
"I cannot express enough our complete satisfaction in your work. We are pretty fussy and believe me, we looked for something to criticise. A year later we haven't found anything"
- Tracy Baumgardner, equinabuild client