Project value
$1.3M
On-site build time
Eleven weeks
BUILDING SIZE
5,300 square metres
Project collaborators
Hutchison Builders
Fire service engineers
Hydraulic engineers
Shade sail experts
Group 4 Architects
Mt Isa Bunnings
Client/company
Hutchison Builders (managing the project for Bunnings) is the largest commercial builder in Queensland. Bunnings is the largest retail hardware store in Australia, operating since 1994 and have over three hundred stores nationwide.
The brief
Hutchison Builders approached us to design, fabricate and deliver a retail hardware store incorporating an outdoor nursery area, 2300m2 main retail area, 800m2 landscape yard, customer entry point and an inward goods canopy.
Due to the remote location of the store, Bunnings chose to explore our Design Build Advantage process rather than applying a traditional tender project delivery. This helped to simplify the project and save costs.
Our scope and build details
3D Structural steel drawings.
Engineering certificate and computations.
Structural concrete engineering.
Fabricated hot dipped galvanised steel package.
Purlins and girts.
External steel cladding (roof & wall).
Internal structural walls.
Industrial fire egress compliant access doors.
Guttering and rainwater systems.
Roof and wall insulation.
Skylights.
Cantilever canopy.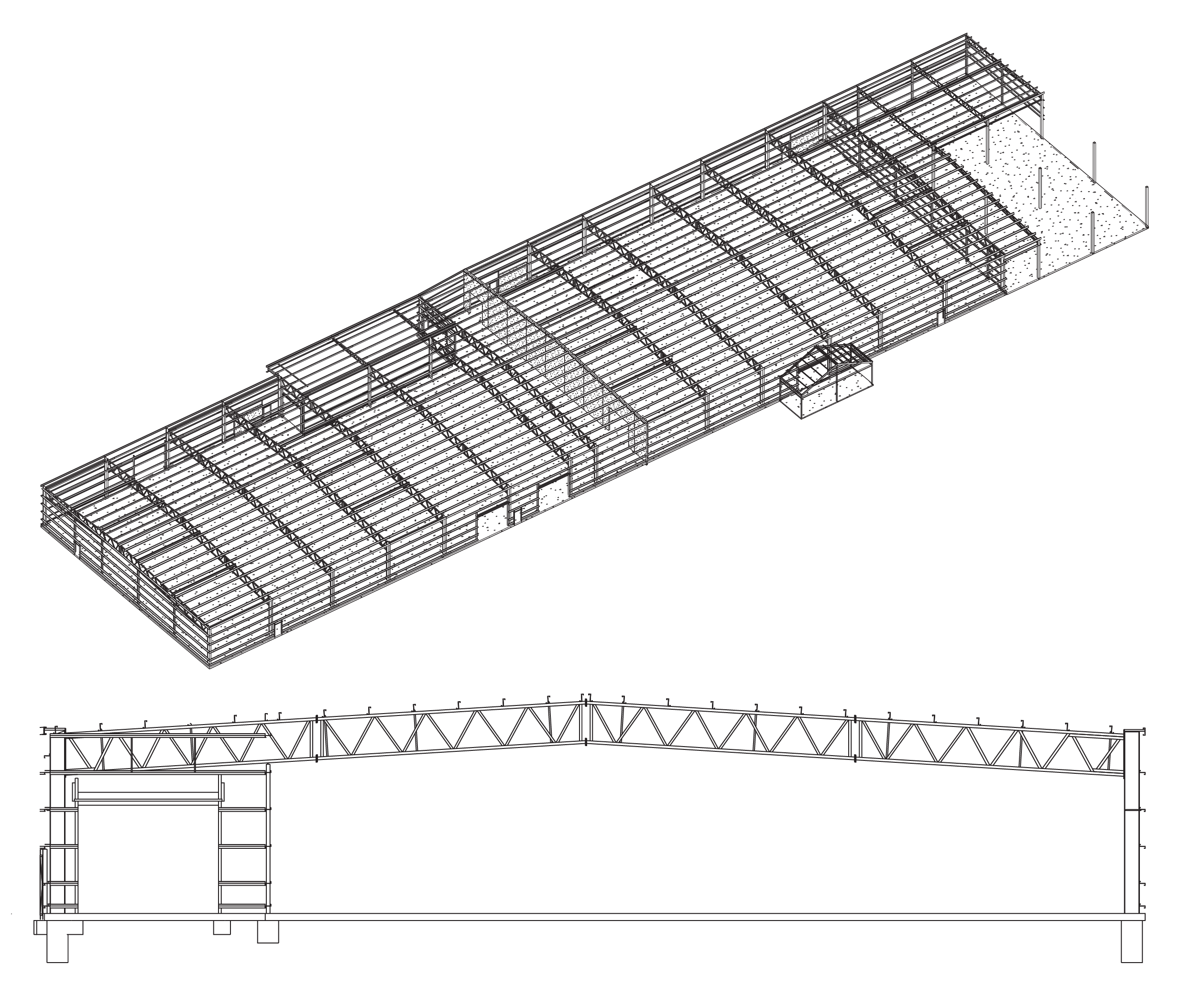 Challenges and solutions
To comply with the different heating and cooling blanket requirements in the Section J Report, several different blanket thicknesses were required across different parts of the building. To simplify this and find a practical solution, we implemented the Ashgrid system and several different insulation thicknesses. Additionally, we used specialised 10mm polycarbonate skylights in the roof to help achieve the required R rating (the measurement of how well a building material withstands heat moving through it).
To ensure the structure was in line with the building code, we provided a custom-engineered internal firewall.
While designing the building, we included extra large SHS columns through the nursery area to carry large industrial shade sails. Reinforced roof framing and plant deck supports were incorporated into the roof design to allow for heating and cooling units.

Client testimonial
"I'd like to take this opportunity to thank you both for all your efforts during the course of the shed build. Nothing ever goes smoothly and we've certainly had our ups and downs but you finished on a high note and I'm appreciative of that. You can be very proud of the product you've delivered."
- Blair Tozer, Site Foreman for Hutchison Builders