Project value
$200k - $250k
On-site build time
Four weeks
Building dimensions
43m x 28m x 5m
Ozwest Saddlery indoor arena
Client/company
Ozwest Saddlery is a custom saddle-making business that specialises in making lightweight high-quality saddles that are in a mid-price range. Ozwest Saddlery has become one of the most popular saddle brands in Australia and is planning to launch internationally in the near future.
The brief
The owner of Ozwest Saddlery, Geoff Hutson contacted us for a roof-only indoor riding arena cover to allow for all-weather riding. The existing outdoor arena needed to be covered including a custom eave overhang to reduce rain and weather exposure on one side.
Our scope and build details
Structural steel drawings, engineering certification and computations.
3D structural/shop steel drawings.
Fabricated hot dipped galvanised steel package.
Purlins and girts.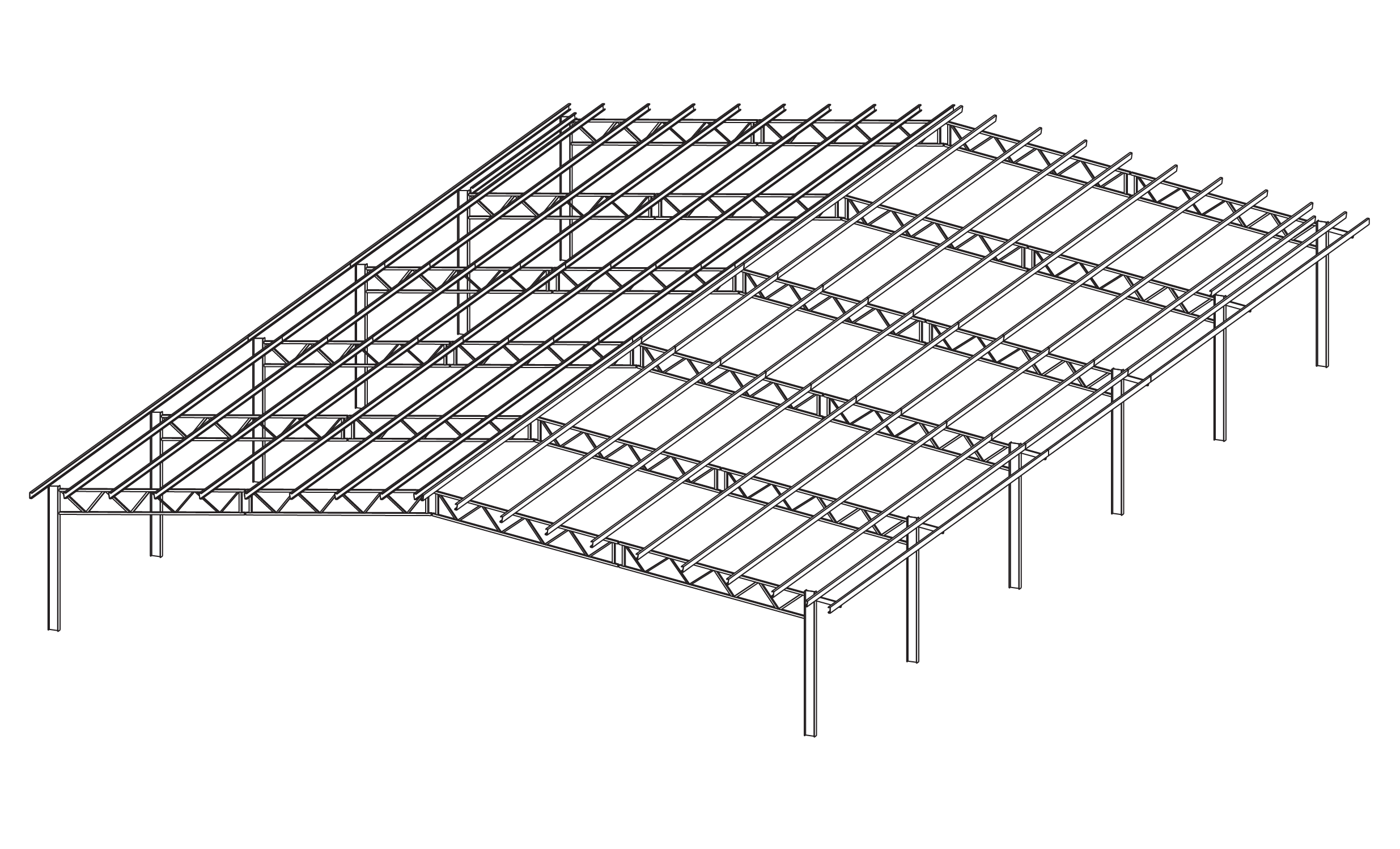 Challenges and solutions
The existing outdoor arena was located to a non-fenced boundary which resulted in a lengthy and difficult planning application process. We liaised with Geoff to help him through this process.
To provide a streamlined and easy building process, we introduced Geoff to a local registered builder that we knew would provide high quality workmanship to install the indoor arena cover.
Client testimonial
"We went with Central Steel Build primarily because of the quality of the components they use with the solid i-beam posts and the truss construction. Secondly was because of the price. Price and quality were pretty well as equal as each other.
We would definitely recommend Central Steel Build again for sure. In fact, we did, our friend Robyn has built an arena up in Rockhampton, Queensland."
- Geoff Hutson, owner of Ozwest Saddlery