ABOUT
blem solvers
Introducing Pro.
We are proud to have established the Pro. Initiative – a refined building approach that centres around greater communication, collaboration and partnerships within the building and construction industry.
What is Pro.?
Pro. is a collaborative building project delivery model (CBPDM) – developed by Central after we acknowledged a gap in the market for a smarter way to share, work and partner with like-minded commercial builders, owner builders and developers early on in the process of a project.
How does it work?
With foundations based on the design-build practice, we exclusively advanced (and rigorously tested) this method, then tweaked refinements to truly embrace how specialist stakeholders come together at the beginning of projects.
The Pro. approach is a first, by opening the opportunity to form a non-formal trusted partnership to be included in initial project scope, a true advantage to help you win a project or partner to explore the best solutions faster.
But like all professionals, Pro. is flexible and can engage at any point during a project. But for most effectiveness and truly benefit the Pro. affect, the earlier the better.
Ultimately Pro. allows for well considered, developed steel packages on key projects that results in a faster, more nimble, highly streamlined process. It's an advanced way of working.
PARTNERSHIPS
The fessionals
Collaborations.
We are proud to have established the Pro. We are all about people and spaces, one doesn't exist without the other. As a company, Central Steel Build really does pride itself on building genuine relationships with compatible builders within the Industry. These mutual partnerships are highly valued and thrive. Pro. was specifically established to further deeper authentic partnerships with:
Commercial Builders

+ Pro.

We connect with commercial builders throughout Australia, developing 'design' build projects and long lasting associations. Working in conjunction with your preferred contractors, we can also provide project-specific expertise for the structural component of your projects.
Owner Builders

+ Pro.

We work with you, and your specific suppliers as you manage your project. Our industry expertise and experience will help you maximise the results you get from your entire team. Decades of knowledge allow us to offer value engineering that will save you time and increase your project efficiency.
CASE STUDIES
ven to work
CLICK PROJECT COVER TO
FIND OUT MORE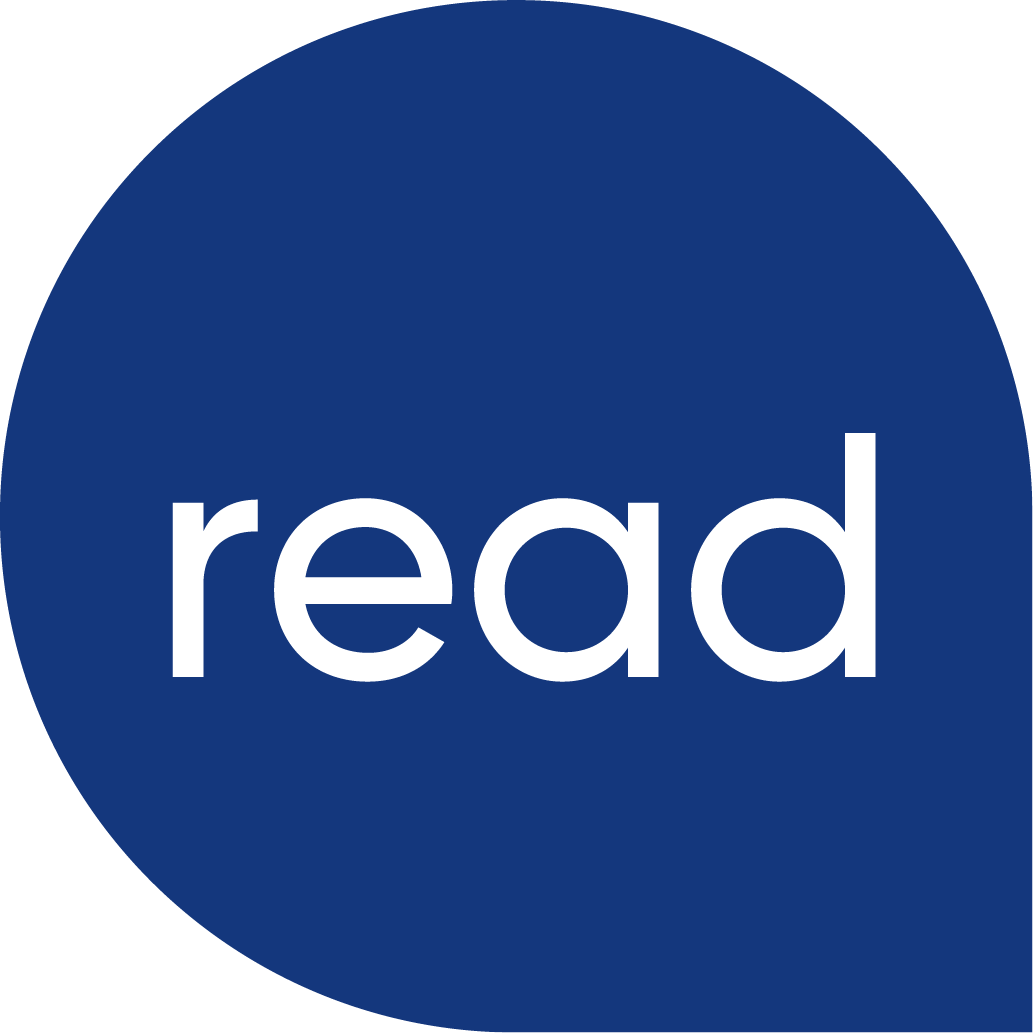 FAQ
We're active
1. WHAT IS PRO.?
Pro. is a collaborative building project delivery model developed by Central after we acknowledged a gap in the market for a smarter way to share, work and partner with like-minded commercial builders. By applying our structural design expertise and proactive problem solving we can help you achieve costs savings, achieve innovative structural design solutions, and accelerate project delivery.
2. WHY IS PRO. 'THE' DESIGN BUILD ADVANTAGE?
Pro. is so well considered, it comes with all the bells and whistles. Pro.'s approach to pre-build creates a significant advantage for starters. Our proven experience and capabilities in commercial builds enables us to quickly dig into a level of detail far beyond the usual scope at this stage of a tender. This gives you a tremendous advantage. But there's more. It's a more efficient process, with cost effective value engineering, applying a streamlined operation. This exclusive approach also allows for open, accessible communication right from the start. The design solution is tailored – fit for purpose. We are here as advisors, supporters, professionals and we'll make sure you will impress your client with the outcome.
3. EXPLAIN THE TERM 'DESIGN-BUILD' WITHIN THE INDUSTRY
The term 'design build' or 'design and construct' means that a construction project is scoped out in a more nimble way by engaging trusted advisors/suppliers and collaborating round table, rather than the traditional tender project delivery that is slow and not always value engineered. As a whole, 'design build' is where the client engages a builder to do both the design and build. In contrast, a 'traditional tender' is where the client approaches an architect who first delivers the design, and then the project is put out for tender fully specified, giving less opportunity for consultants or suppliers to have any input to ensure value engineering.
4. WHAT IS THE DISADVANTAGE OF THE DESIGN-BID-TENDER APPROACH?
Over engineering generally creates large waste where external engineers are engaged and don't possess the smarts or incentive to value engineer. Traditional tender gives less opportunity for consultants or suppliers to have any input to ensure value engineering is just that – true value. Time is also wasted as the traditional tender process is very gradual, any changes made are very slow, as opposed to Pro. where the job can be underway fast before finalising all the finishing details.
5. WHY IS PRO. A MORE PROGRESSIVE APPROACH THAN A DESIGN-BID-TENDER PROCESS?
Without a doubt Pro. is a leading approach. By applying such smarts at the beginning of the job, this allows the construction project to be scoped out in a highly effective way. It's a joint venture with trusted suppliers and advisors, contributing round table opposed to the traditional tender project delivery that is slow and not always value engineered. A steel package is then presented with the best possible option for the specific job. Compared to the traditional design-bidtender approach, Pro. cuts waste to curtail errors and reduce cost.
6. HOW DOES PRO. START THE COLLABORATION?
That's an important question. We get involved from the start by either:
a) we get a direct lead from a client and we put them in touch with a builder we have worked with before and scope it out between us
OR
b) the builder comes to us with their own lead and we work with them to ensure their design is economical, value engineered, without compromising the building as being fit for purpose.
7. WHEN IS SUCH A COLLABORATION BEST UTILISED?
Generally speaking, the earlier we can get involved on a project the better when doing initial scoping. But we are a flexible bunch and can slot right in on a project at any point if needed. Here is just one example why and initial start is very beneficial… a big project comes to mind where we were engaged late in the piece and asked to re-design. Our problem solving saved a large chunk of money (120K) on the build resulting in an impressive space and a very happy client. Check out the Powercor project in our Case Studies on page 36.
8. WHO IS RESPONSIBLE FOR THE PROJECT DESIGN?
Generally we find the builders architect/building designer provides the initial overall project design. This scenario differs from job to job depending if the client has already been to an architect and how advanced the project is or perhaps it's an owner builder.
These days many commercial builders have their own in-house architects or building designer and/or a close working relationship with a regular architect that understands this methodology of design-build. But it's not always the case, an owner-builder may have already engagedan architect that is willing to work alongside us. From here, we can design the steel package appropriate for the specific job.
9. WHY DOES PRO. ENCOURAGE ONE SCOPE PACKAGE OVER THE TRADITIONAL METHOD WHERE SEVERAL PACKAGES ARE PUT FORWARD?
The Pro. approach is much more progressive allowing us to consolidate one inclusive 'master' package in preference to a traditional method where several packages are on the table. Supplying one package, reduces the risk of 'scope creep' and keeps all eggs in one basket (so to speak) for you, the builder. This inclusive package also invests in a single point of responsibility and contact. From our observation, they traditionally split up over several packages which quite often results in some confusion and frustration for commercial builders or owner builders to price and co-ordinate.
10. HOW DOES THE CROSS OVER OF VARIOUS DRAWING PLANS FROM EACH SUPPLIER WORK?
We all work with BIM compatible CAD programs that we willingly file share between all parties to ensure a seamless project delivery. This eliminates any clashes and constraints that can be identified early on, rather than resulting in cost blowouts and variations. At the end of the day, we all have the same end goal and want the best possible end result.
11. HOW IS PRO.'S ROLE VIA CENTRAL, MANAGED THROUGHOUT THE PROCESS?
With a dedicated Project Manager on each Pro. project covering our scope of the job from start to finish, a streamline process is ensured.
12. CAN YOUR SCOPE GO BEYOND THE STEEL BUILD?
You bet. At CSB our scope is quite extensive for steel specialists. For a comprehensive scope guide, check out the list on page 13. Beyond steel, we also engineer foundations, concrete slabs, and precast panels as an example of our extended scope. How this works exactly — we do the engineering for slab and precast, the actual works are done by others and not quoted or completed by Central Steel Build.
13. WHO ARE THE BEST MATCHED FOR THE PRO. PARTNERSHIP?
Registered commercial builders really thrive with our partnership. Developers and owner builders also benefit from this great approach.
14. WHY PARTNER WITH US?
There are plenty of benefits forming this partnership. One stand-out reason compared to the traditional design-bid-tender process, we know we say it a lot but Pro. truly cuts waste to reduce errors and reduce cost. Also by supporting you as a trusted stakeholder, we help develop steel packages on applicable projects that assists you with invaluable industry knowledge and input, fast quotes, and ultimately ensure you get a glowing review from your client. For our full list of top benefits, head to page 8. Well worth the read.
15. HOW FAST IS THE QUOTE TURN AROUND?
We do pride ourselves on fast turn around, achievable through years of experience and knowledge. A maximum of 48 hours and the well considered quote will be ready for you (handy for tight deadlines).
16. WHAT TYPE OF BUILDS BEST APPLY TO THIS COLLABORATIVE APPROACH?
Commercial, Industrial, Recreational even some Custom builds really match well to this service.
17. WHO IS INVOLVED IN THIS PARTNERSHIP?
The commercial builder + their client, the builder's contractors and suppliers, our Pro. team, along with other relevant industry consultants as required. Also owner builders get involved in this partnership.
18. WHERE IS THE STEEL SOURCED?
We 100% support Australian made steel. In fact supporting Australian manufacturing and local industries is part of us, we wouldn't have it any other way.
19. DOES CENTRAL SUPPORT SUSTAINABLE PRACTICES?
We have incorporated both sustainable and eco-friendly practices throughout the entire company. For these plans to be ultimately effective, we start implementation from concept, and follow the pattern to completion. It's us and the way we work.
20. DOES THE RELATIONSHIP END AT HANDOVER?
Not from experience. We are confident our business association won't end here. It's no secret we nurture partnerships with compatible builders. Pro. will change your business.
LET'S CONNECT
Let's start an open conversation and see if we are a great fit. If you'd like to explore further the Pro. approach and take 'the' advantage, give our specialist Pro. consultant a call or simply click to enquire.