Project value
$180k per hangar
On-site build time
Fifteen weeks
Building dimensions
Three of 20m x 21m x 6m
Project collaborators
Caddick Design
Riddells Creek Airfield hangars
Client/company
Our client works as an Aircraft Technician and spends his spare time as a recreational pilot keeping his airplanes at Riddells Creek Airfield. He has a specific interest in antique aircraft, owning a Boeing Stearman Biplane and a North American Harvard.
The brief
Our client required three identical 20m x 21m x 6m hangars in a row to be designed and constructed on the airfield for three different tenants, including himself. We liaised with the other tenants to ensure the design met their needs.
Our scope and build details
Structural steel drawings.

Engineering certification.

Engineering computations.

Aircraft hangar Sliding doors with continuous concealed ground guides and external outriggers.

3D structural/shop steel drawings.

Fabricated hot dipped galvanised steel package.

Purlins and girts.

External cladding, flashings and gutters.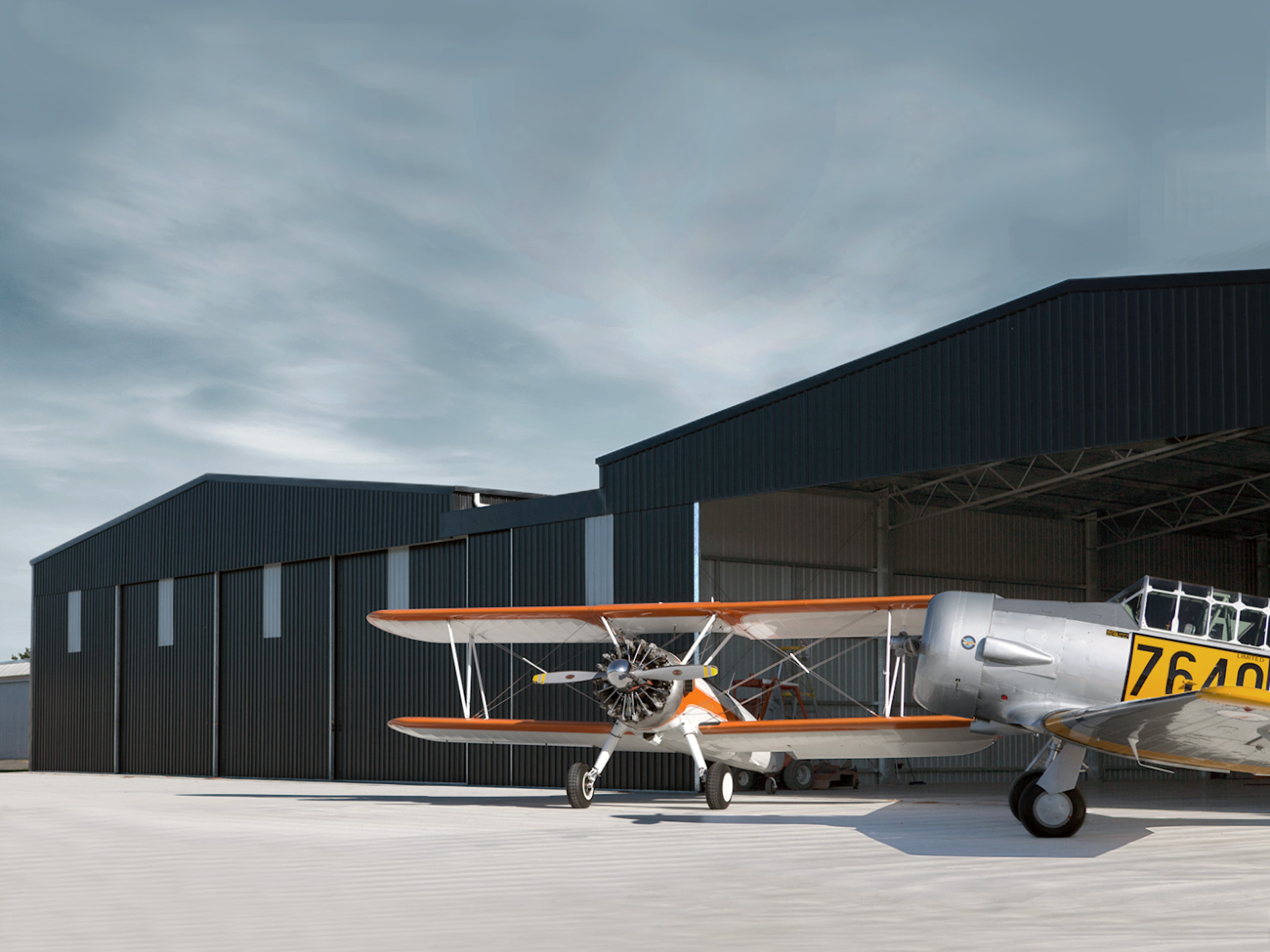 Challenges and solutions
To achieve an easy planning process, we recommended a trusted private planning organisation to look after the planning permit for the building.
To bird-proof the hangars keeping the aircraft secure and safe, we installed a 100mm wide flat flashing on the top of the doors. This simple solution stopped birds from flying into the hangars.

Client testimonial
"These aviation hangars are the best of their kind on the market with the benefit of hot dipped galvanised steel and a superior value engineered framing system. What you get is engineered and precision built with years of aviation experience. The hangars allow so much convenience and undoubtedly enhance the flying experience."
- Jace Harrison, recreational pilot