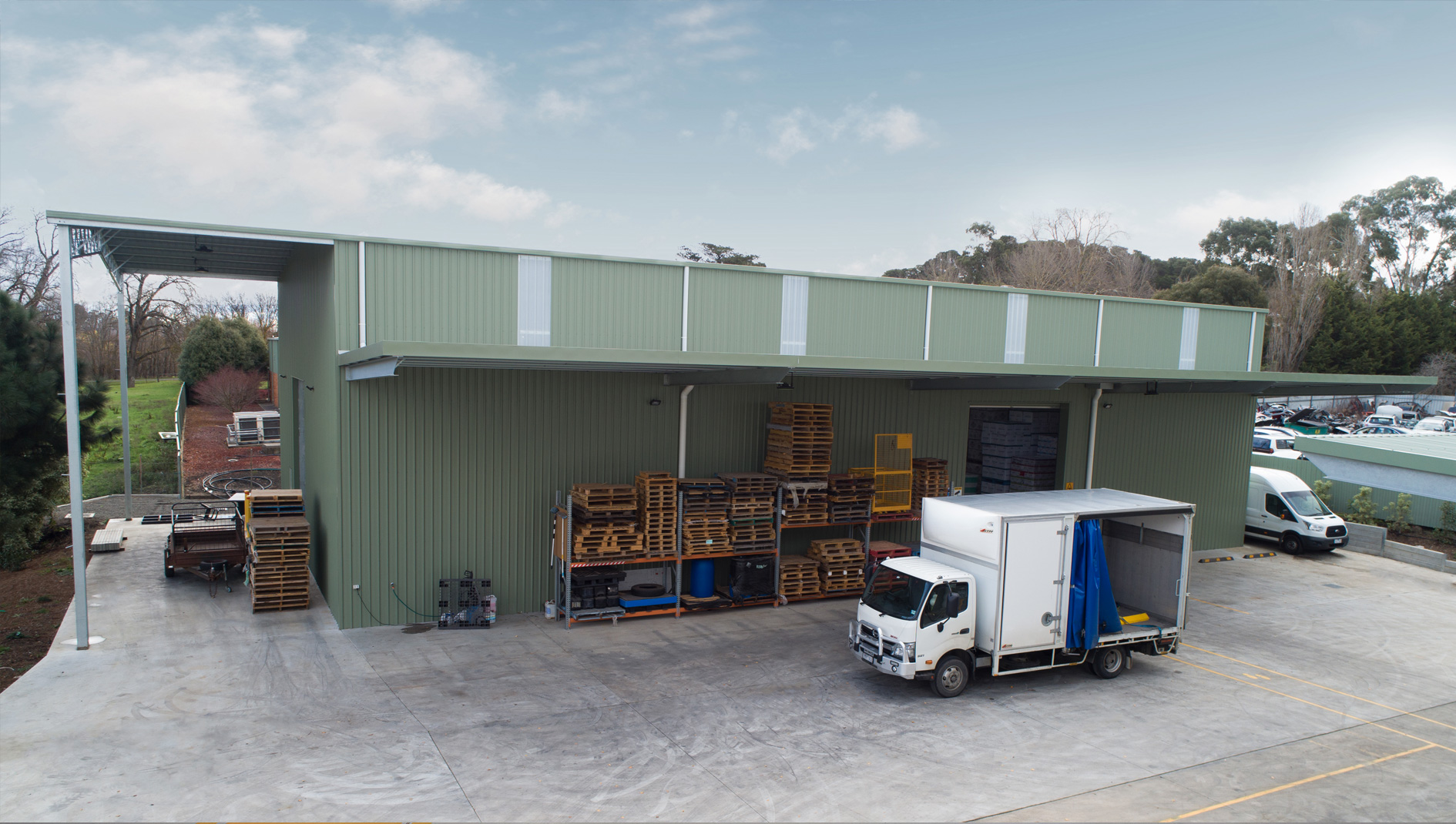 Project value
$200k - $250k
On-site build time
Three weeks
Building dimensions
35m x 16m x 8.3m
Project collaborators
Campaspe Drafting
NJG Building Surveyors
Rodburn industrial warehouse
Client/company
Rodburn is a family-owned business that provides quality products to the food manufacturing, processing, childcare, and aged care industries. The organisation is located in Kyneton, Victoria.
The brief
Having experienced considerable business growth, Rodburn required a new bulk storage warehouse. The new purpose-built facility would allow the business to deliver their customer promise of distributing the right product at the right time to the right place.
The warehouse needed to be designed around the internal pallet racking fit-out to accommodate the storage of bulky goods. It was necessary to incorporate a truck parking bay and undercover canopy into the shed design.
Our scope and build details
Structural steel drawings.
Engineering certification.
Engineering computations.
3D structural/shop steel drawings.
Roof safety mesh.
Fabricated hot dipped galvanised steel package.
Purlins and girts.
Cantilever canopy.
Roller shutters.
Roof and wall cladding.
Sisalation.
Personal access doors.

Challenges and solutions
Our building design team liaised with the owners of Rodburn to work out the most effective design for their storage needs. The shed was designed with an 8.3m eave height to maximise return on investment and vertical space.
We engineered a 36m x 6m cantilever canopy attached to the main columns to assist with efficient dispatch procedures. This provided a large, unobstructed area to unload containers and conduct pick and pack client orders.