Project value
$230K (plus install)
On-site build time
Seven days
Building dimensions
32m x 15m
30m x 15m
36m x 37m
Ruan Grazing Station
Client/company
Ruan Grazing Station is a family-owned agribusiness located on three large farms in outback Queensland. Their farming activities are focused mainly on breeding Brahman Cattle.
The brief
The owners of Ruan Grazing Station, Lee and Owen originally approached us to design and construct two buildings - A hay shed and a machinery shed. We worked with them to ensure the design of the sheds was best suited to outback Queensland conditions and their specific requirements.
After conversing with CSB for a while, Lee said she would love to build a horse arena for her husband. We liased with Lee for a custom riding arena cover and supplied the design, construction and installation of all three buildings.
Our scope and build details
Structural steel drawings, engineering certification and computations.
External steel cladding.
Purlins.
Guttering and above ground rainwater system.
Arranging of installation and delivery.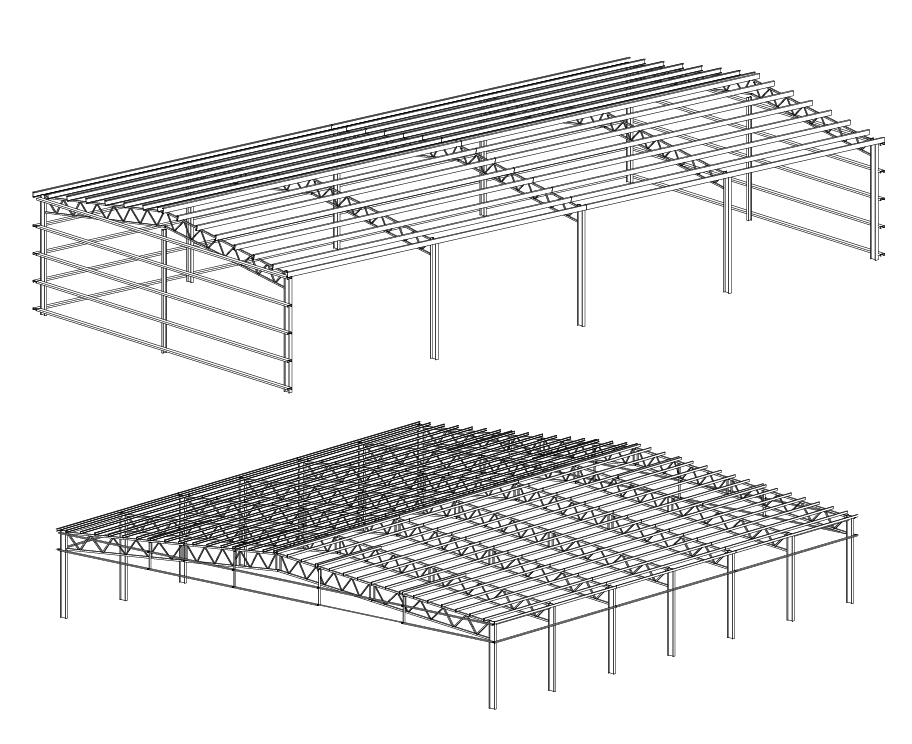 Challenges and solutions
Through the design process for all three buildings, the steel market was facing serious shortages due to economical effects of COVID19. The Colorbond colour requested by Lee and Owen was out of stock in Australia. We liaised to find an alternative colour. After organising a special delivery, Bluescope in Rockhampton secured new stock for Ruan Grazing Station in time for the delivery of their sheds.
Due to the remote location, we worked closely with transport companies to deliver the three buildings together over 2000km. Once the sheds were delivered, our subcontracted installers completed the installation of the machinery shed, hay shed and riding arena cover in seven days.
Client testimonial
"The sheds look amazing, Dave and his lads were fabulous, we were super happy with his quality of work."
- Lee Scott, agricultural client