Project value
$80k
Building dimensions
31m x 23m
Project collaborators
Sheep yard providers
Third party installer
Sidonia yard cover
Client/company
A family-owned picturesque farm in Sidonia, Victoria.
The brief
The owners of the property were in need of a new agricultural yard cover to attach to the existing shearing shed or to be built right next to it. They also required the old sheep yards to be removed and new ones to be installed under the yard cover.
Our scope and build details
Structural steel drawings, engineering certification and computations.

External steel cladding.

Purlins.

Guttering and above ground rainwater system.

Installation via third party contractor.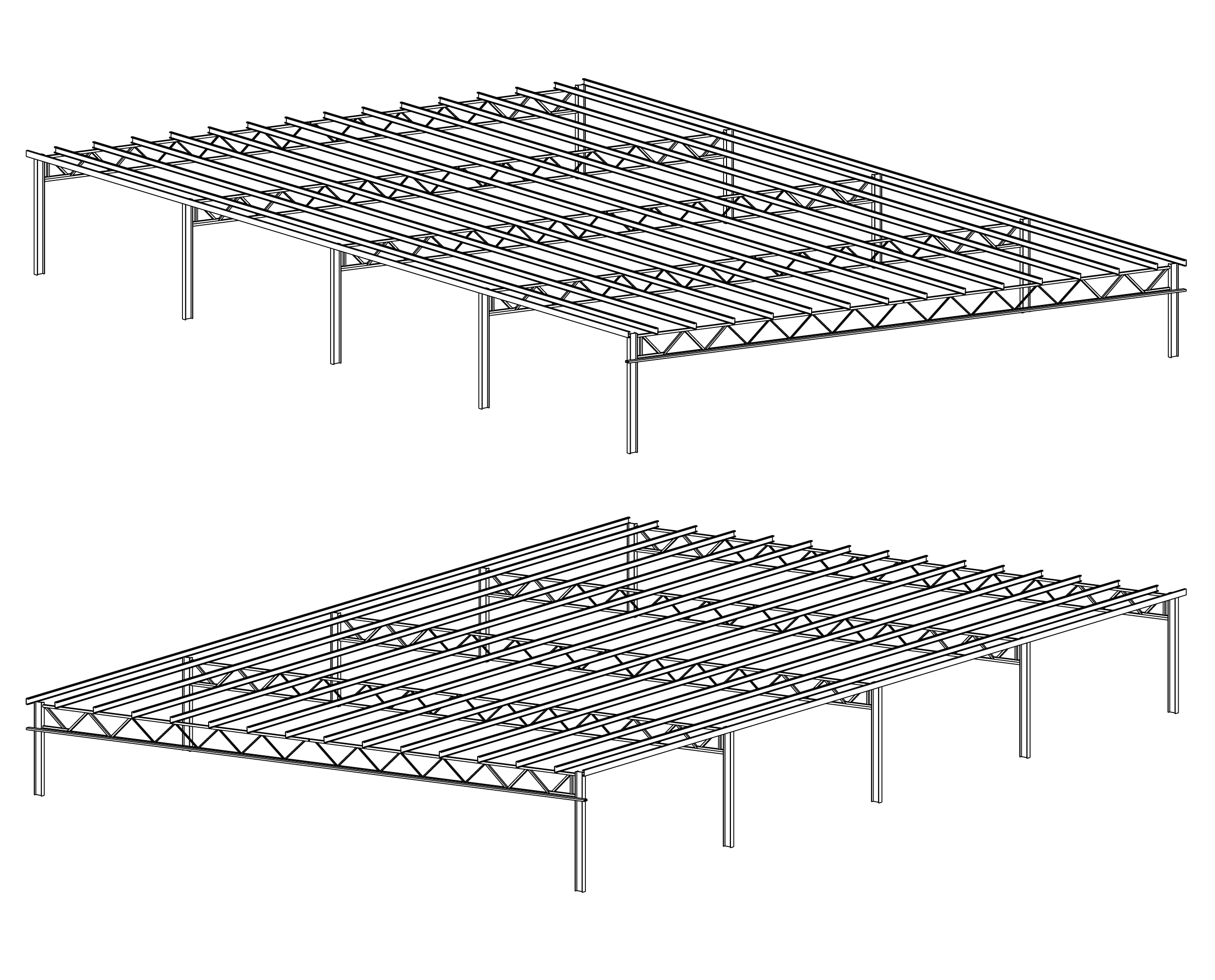 Challenges and solutions
The yard cover needed to attach or be constructed right next to the existing shearing shed. To avoid potential engineering problems of attaching the new yard cover to the shearing shed, we chose to build it as a free-standing structure right next to the shed.
We worked with the sheep yard manufacturing company and the farm manager to ensure the yard cover design would enhance the shed and yard's workability rather than impede its practicality. There were several levels of detail our team investigated to ensure a successful build, including making sure the yard cover columns would not interfere with the existing shed's layout. The yards company removed the existing sheep yards before installing the new set-up.
We designed the yard cover to have sufficient clearance for farm equipment underneath. Additionally, we included an apron on the Western side to help limit weather exposure.