Project value
$150k - $200k
On-site build time
Three weeks
Building dimensions
30m x 15m
Project collaborators
Bendigo Building Design
Jason Wescott Builder
Geotechnical Testing Services
Steamatic warehouse
Client/company
Jason Wescott Builder is an award-winning, family-owned business established in 2001 and offers over twenty years of experience in the residential and commercial building industry. This industrial precast shed was designed and constructed for a developer. The building is currently occupied by Steamatic – A cleaning and restoration business located at 4 Harrien Court, Epsom, Victoria.
The brief
Jason Wescott Builder's client wanted the shed to utilise the maximum building footprint allowed on the property. The industrial shed needed to include ample office space and an external dispatch area to attract long-term tenants. The shed frame was required to be engineered for large entry/exit openings and to accommodate precast dado panel.
Our scope and build details
Structural steel drawings, engineering certification and computations.
Structural concrete engineering including precast design.
3D structural/shop steel drawings.
Fabricated hot dipped galvanised steel package.
Purlins and girts.
Roof and wall cladding.
Personal access doors.
Roller door openings.
Sisalation and roof safety mesh.
Cantilever canopy.
5 Kilopascal (kPa) mezzanine floor steelwork.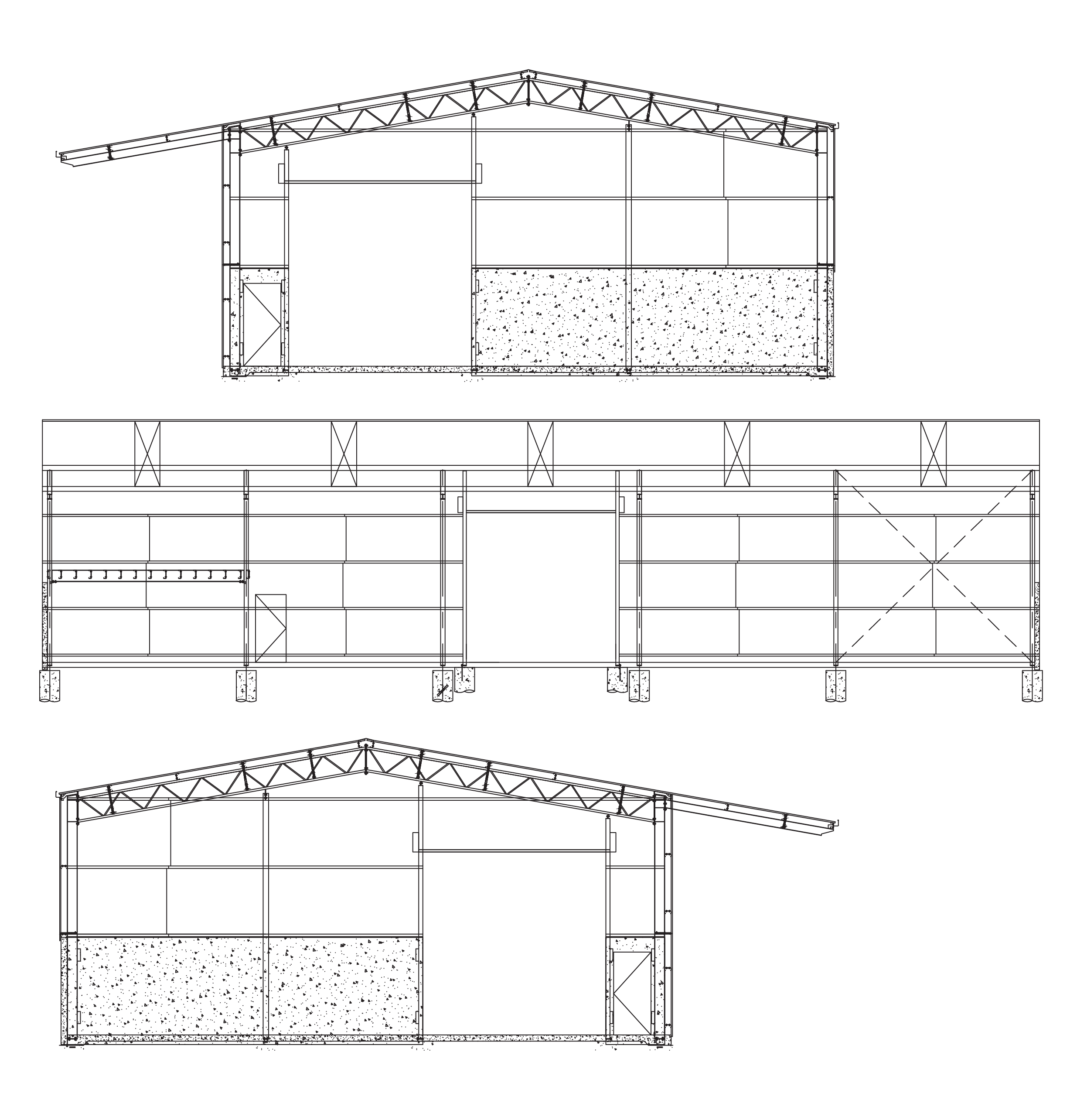 Challenges and solutions
Our building design team decided on a heavy-duty structural frame to support horizontal clip-on precast panels and a large 5kPa 140m2 mezzanine floor. This mezzanine would allow for large office space as requested by the client.
A cantilever canopy was engineered to hang off the main shed columns to allow for an unobstructed undercover loading and unloading area. For easy access into the building, large motorised roller shutters were incorporated.
To ensure an aesthetically pleasing design externally, the interface between precast panels and metal wall cladding was finished off with a seamless lip flashing.