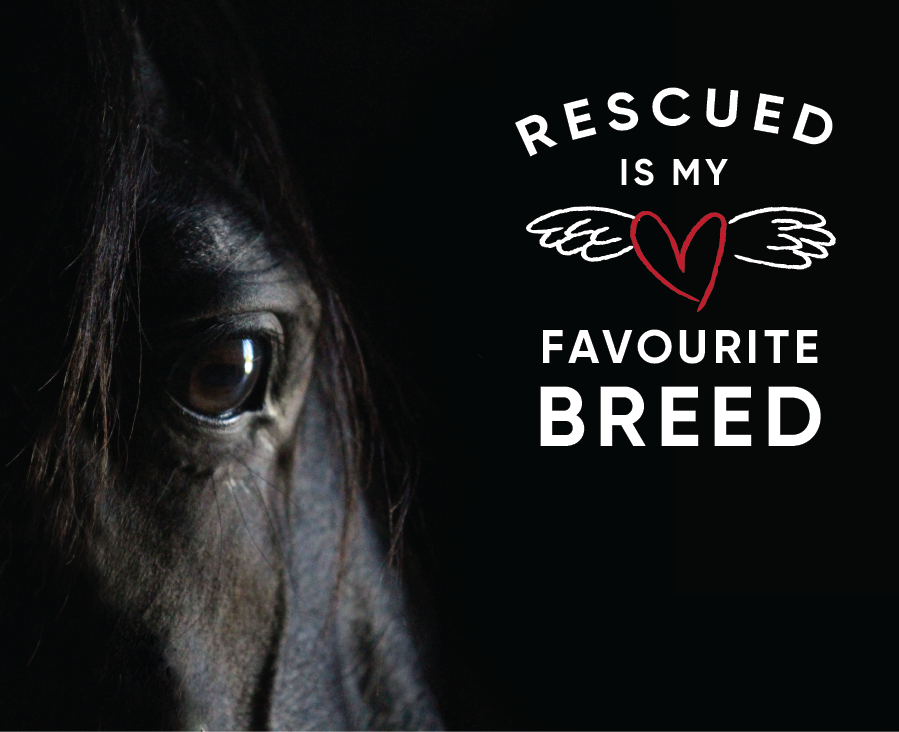 True horse rescue stories in Australia
To bring awareness to National Horse Rescue Day this month we found some heart-warming true stories about heroic Australians that have given their heart and soul to a rescue horse to give them a new life. This awareness day seeks to recognise the mistreatment of horses and the challenges that running a horse rescue organization can bring. Horses are expensive to own and unfortunately a lot of people are unable to afford proper care for a horse they purchase, resulting in neglect and mistreatment.
Buddy – champion racehorse
Joanne having a passion for horses and wanting to show her support paid for Buddy to be rescued by Bella Vita Equine Welfare and Horse Sanctuary. Buddy was once a champion racehorse winning his owners $350,000 in prize money but he was neglected and starved once he could no longer race.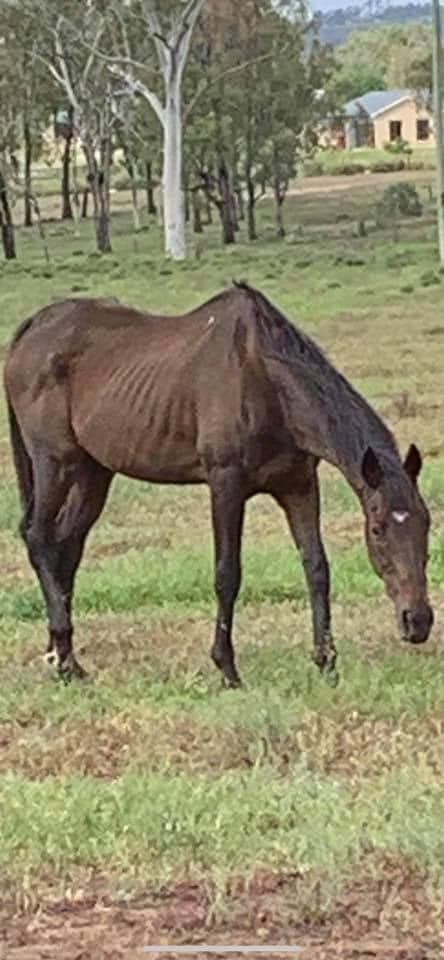 When Buddy was rescued, he was skin and bone, had no teeth and was depressed. After first arriving at his new home, the horse would stand in one area with his head low uninterested in anyone or anything. After three weeks of love, food and proper care he started to improve. Buddy started to gain weight slowly due to not being able to eat hay because of his lack of teeth, his coat darkened and started to shine and he began to follow his carer around like a puppy – loving feed time.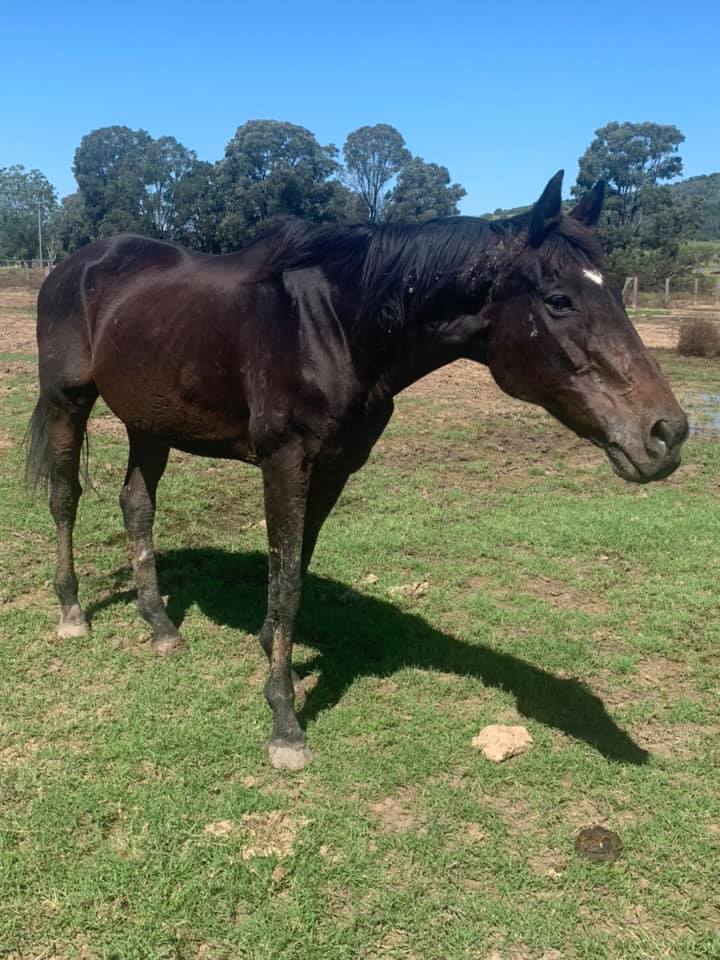 This beautiful horse now happy and healthy under the care of Bella Vita Sanctuary has grown into a true beauty. There are countless retired racehorses that experience serious forms of neglect and starvation after they lose their racing ability. Buddy was one of the lucky ones, having been rescued before it was too late. We are forever thankful for these wonderful people who dedicate their time, love and resources to giving horses like Buddy another chance in life.
Arizona and Boston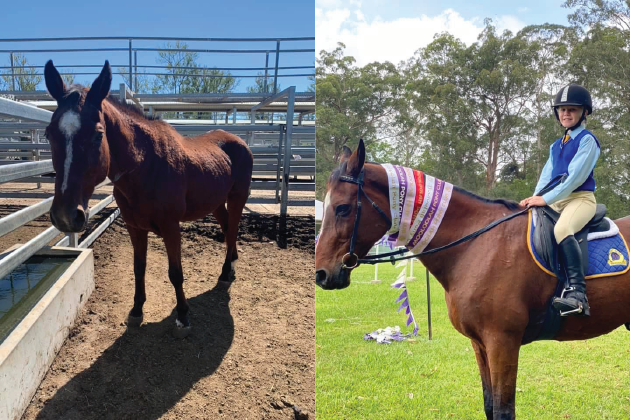 Two years ago, Amanda Vella from Bella Vita Equine Welfare and Horse Sanctuary pulled Boston out of the slaughter pens to rescue him. He was very distressed leaving his pen-mate who was purchased by a meat buyer. Boston's mournful cries for Arizona broke Amanda's heart so she negotiated with the meat buyer to purchase Arizona as well.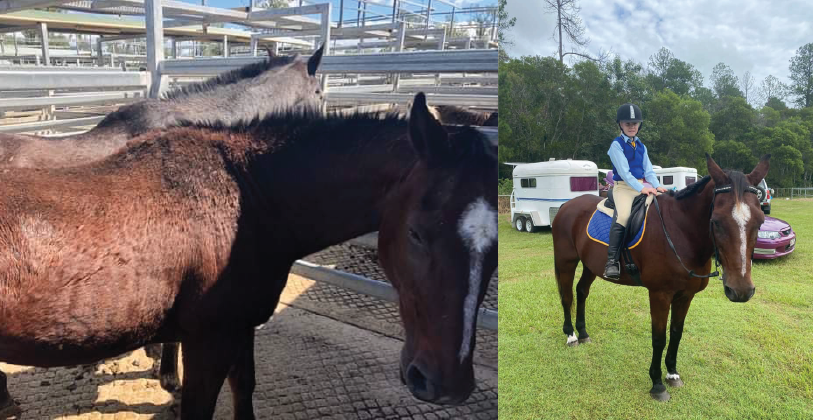 Arizona was a sad horse, swollen, covered in sores and itch, after a lot of TLC he turned out to be a very talented school master and quiet enough for a complete beginner. He has since won a lot of ribbons and is adored by this little girl at his new home.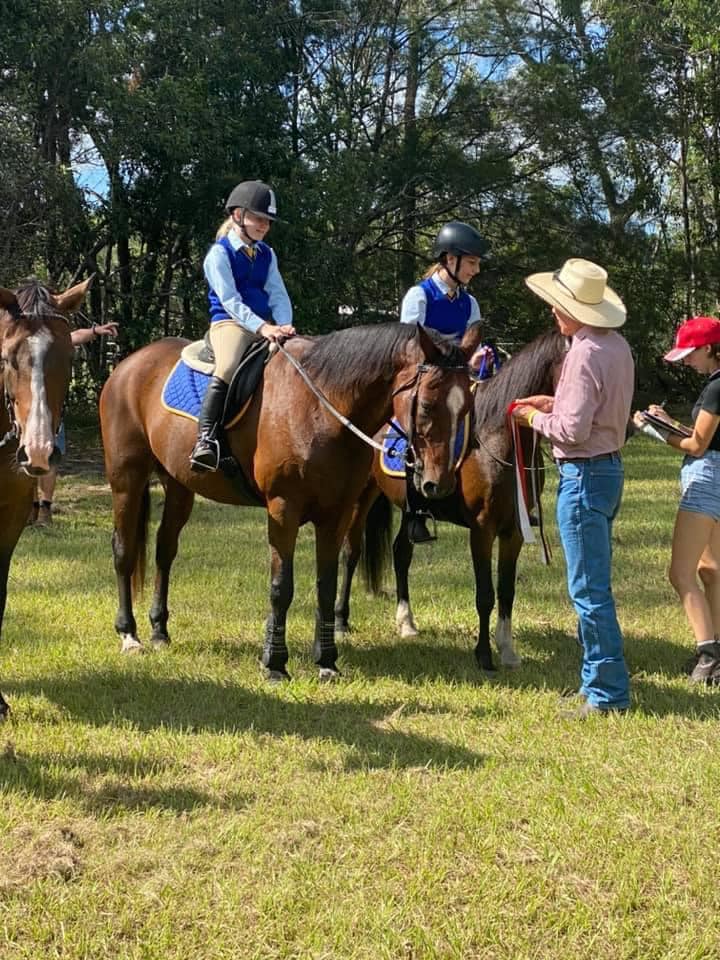 An amusing side to the story, once Amanda brought Boston and Arizona home she realised they didn't even like each other after all, despite all the crying for one another in the slaughter pens!
How can you help on Horse Rescue Day?
If you would like to show your support to the welfare and protection of these magnificent creatures there are several ways to do this. If you have the financial means you can donate money and supplies to your local animal shelter. Otherwise you could offer to volunteer at a shelter to help out with caring for the horses. Volunteering is a wonderful way to form a bond with horses and create everlasting friendships with them.
– Share this awareness day on social media to show your love for horses and your advocacy to protect them from abuse and neglect.