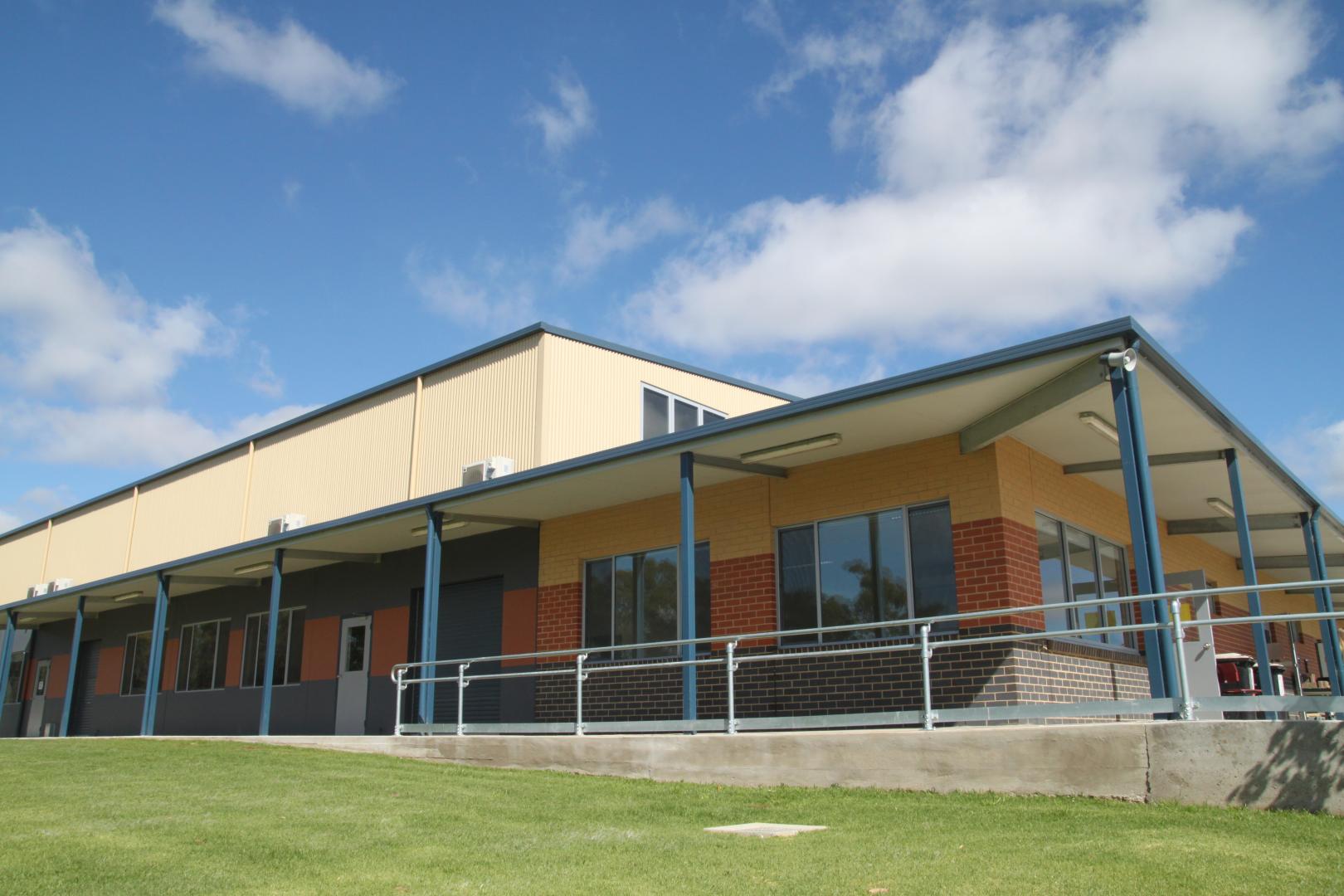 At Central Steel Build we can work with you to custom design a recreational space from ball court covers to indoor sports facilities and clubrooms. Pricing can range from $50,000 up to $500,000 depending on your requirements.
Recreational covers
Ball court and sports field covers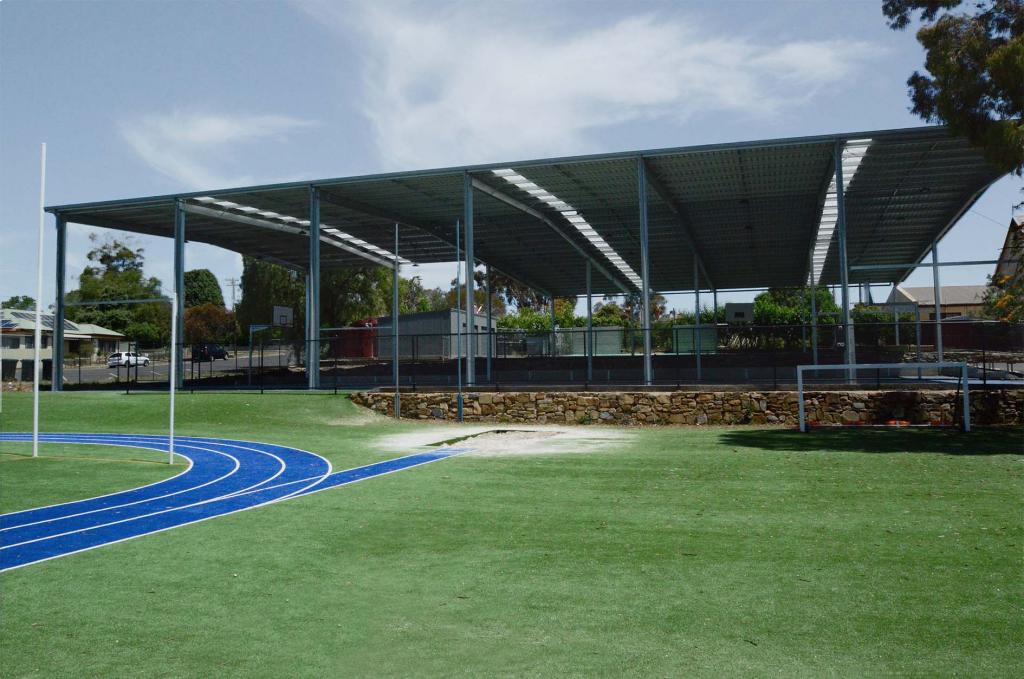 Covered play areas provide an all-season recreational space to protect your students, players, staff and supporters from the elements. Whether you are covering one, two or multiple courts or fields we can custom design and value engineer exactly what you need.
Assembly, playground and eating area covers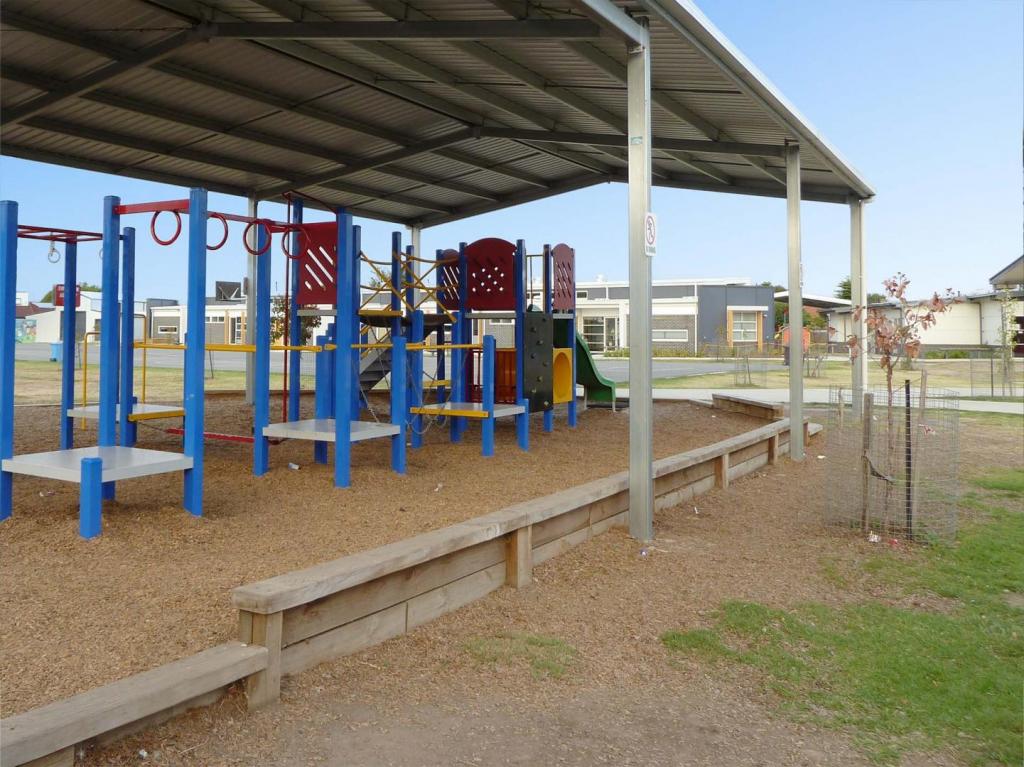 Keep kids focused and safe and expand your usable space within your school or sports facility with a well-designed, expertly engineered, multipurpose covered learning and recreation area.
Average size and cost
Small covers – Average size 28m x 15m. Engineered to avoid the use of wire cross-bracing, making it safer for users.
Cost range: $50,000 – $180,000*
Medium covers – A typical project of this size would be 40m x 36m.
Cost Range: $180,000 – $320,000*
Large Covers – approximate span is an area up to 60m x 40m.
Cost range: $320,000 – $600,000*
Clubroom facilities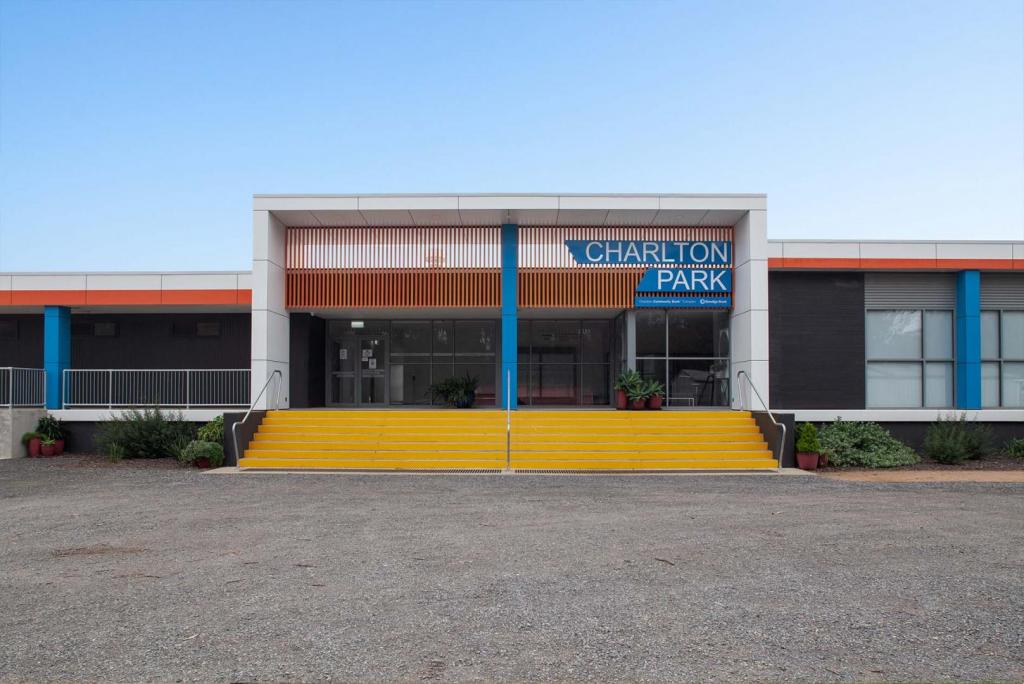 Clubrooms and indoor sporting facilities are complex project that are usually handled by a commercial builder who can offer a turn-key solution. We can deliver design, engineering, fabrication and installation of the steelwork, however, all other parts of the project including internal fit-out, carparking etc are included in the scope of the commercial builders works.
Approximate cost of CSB scope of a clubroom build is $150,000 – $200,000.
FAQ
How do you calculate the roof size?
To calculate the size of the roof you will need to add a minimum of 1.5m to all four sizes of the recreation area. This allows for safe runoff without hitting the columns and maximises protection from the elements undercover.
Will I need to arrange building permits?
Recreational covers do require buildings permits, but these are usually not left to the end client to organise. We can look after building permits for our clients.
Have you built recreational covers before?
We've built over 80 rec covers and have built thousands of steel structures since our beginnings in 1975.
Our team of experts from engineers to fabrication all have years of experience shed construction.
Where Can I Find Out More?
You can download our recreational brochure or check out our On The Road Gallery to see projects under construction.
I'd like a more accurate estimate for my project
No problem, our recreational specialists are available to run through your project and provide a more specific price for your project, just click on the Request a Quote tab on this page.
*All prices exclude GST and are an indication only, prices are subject to change at any time.