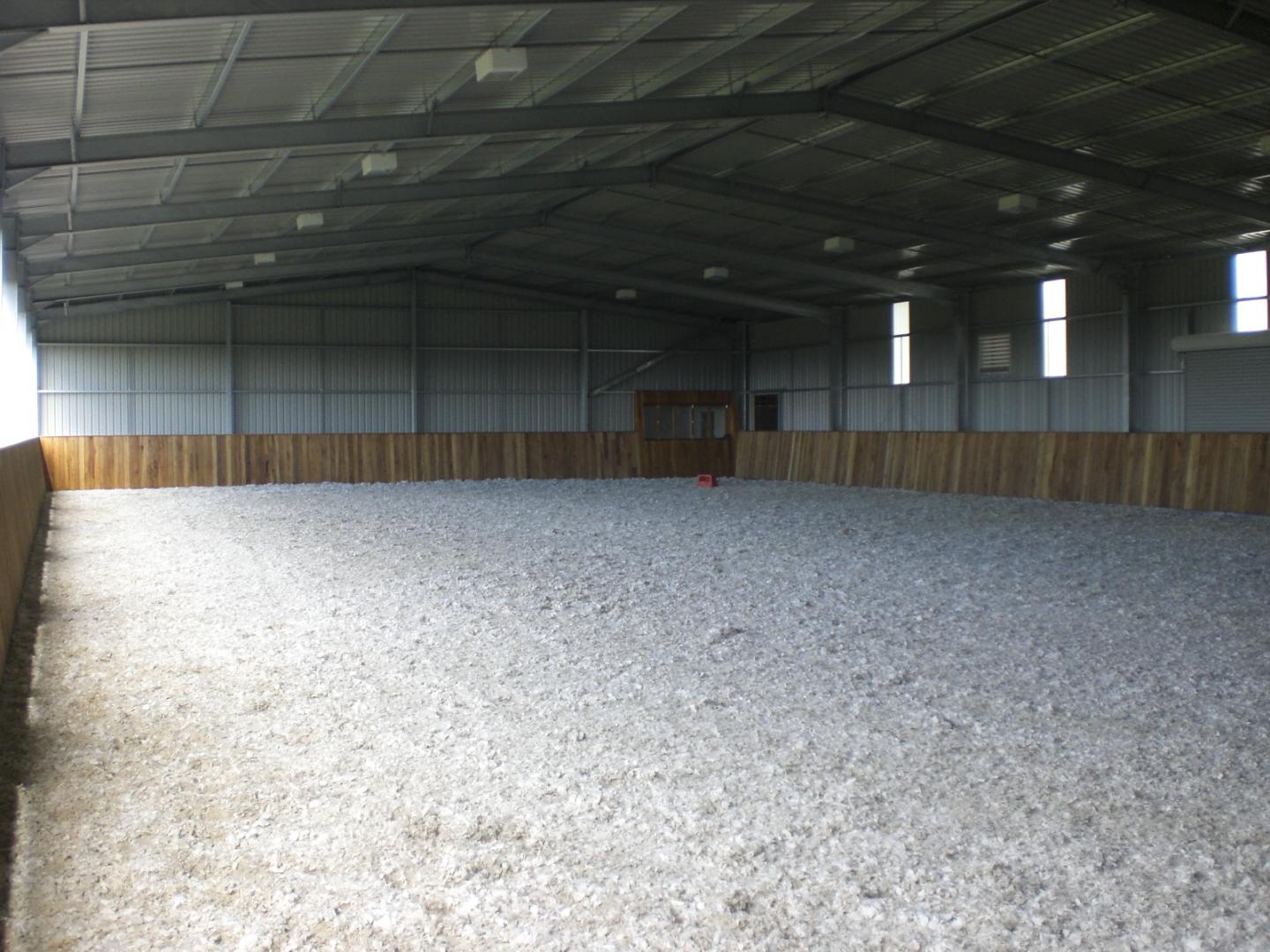 Dressage arena sizes can vary depending on the expenditure you wish to invest in an arena however the standard olympic sized dressage arena is 60m x 20m. Small dressage arenas follow a 40m x 20m size. With each arena design, the dressage letters change accordingly.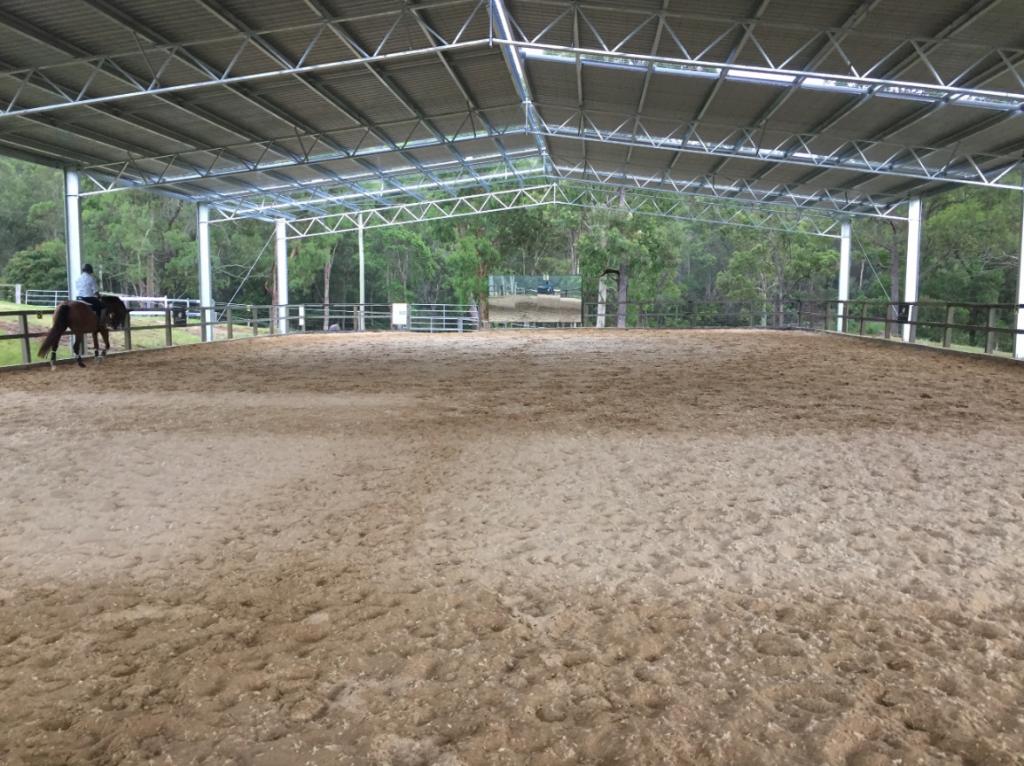 No matter how you ride, arena letters are useful. If you are a western rider and never plan to practice dressage, the letters can help you plan your schooling. The letters mark the outside of your riding ring and give you focus points so you can make circles, turns and other moves more accurately. Even jumpers or casual trail riders can find a marked arena useful for different purposes.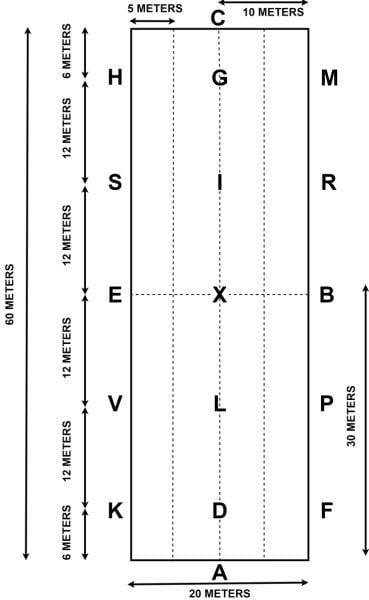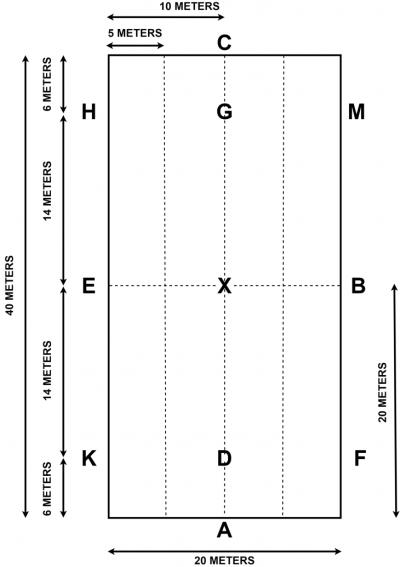 If you're considering building your own riding arena and you have the space to stake out the larger arena size it will be useful if you are planning to ride dressage tests and even for general schooling, or if you are a jumper and don't have room to build a separate arena for your fences.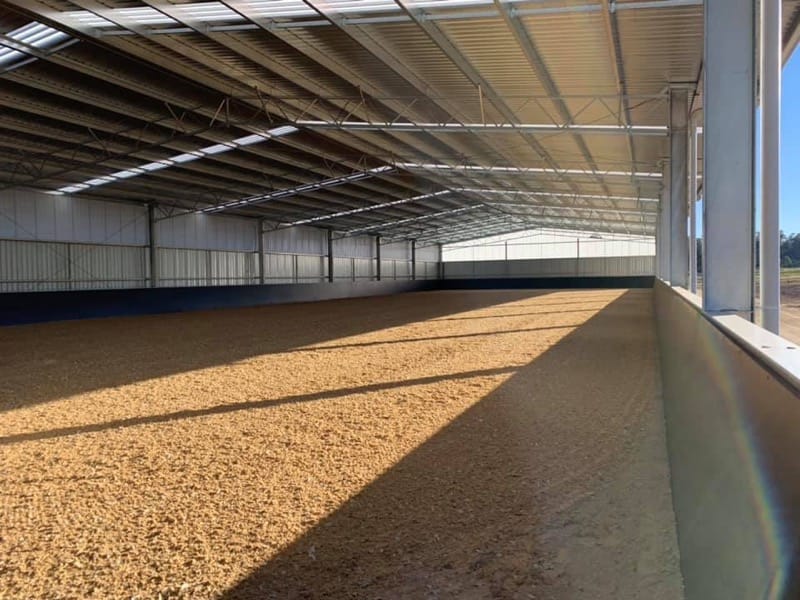 Having a covered arena or indoor arena is a wonderful resource for all riders to be able to ride distraction free and out of the weather. If you plan to cover an existing riding arena, or build a new indoor arena click on the Request a Quote tab on this page for an accurate cost.