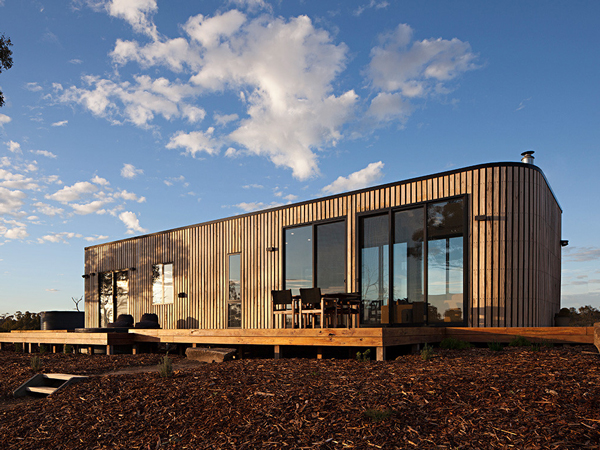 Top prefab homes in Australia
Modular and prefabricated homes are becoming more popular as modern architecture is turning towards these solutions for minimalist design styles. These five prefabricated homes are visual proof that such designs of homes can be just as exciting and aesthetically pleasing as a traditional build.
Clydesdale House by Archiblox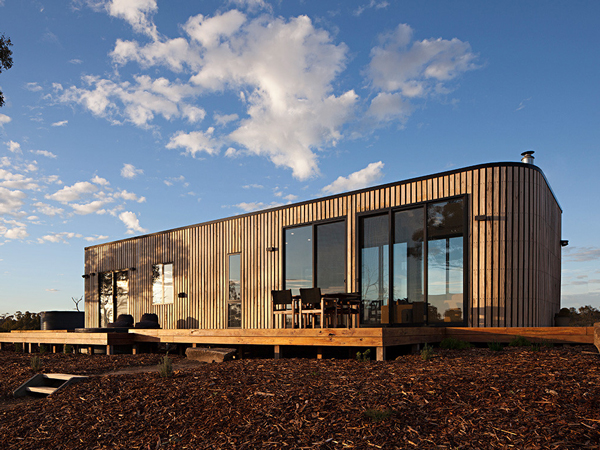 This house consists of two separate quarters, a main house and a guest pod. Both parts of the house were prefabricated and constructed off-site. This was the most cost-effective building method due to the remoteness of the rugged site. All onsite work only took three weeks once the timber modules were transported by truck to the property. The robust exterior softens inside with a relaxed and elegant interior allowing for a homely yet classy atmosphere. Also the house is a masterpiece of passive design with its orientation allowing cross ventilation throughout the home.
Samremo House by Ecoliv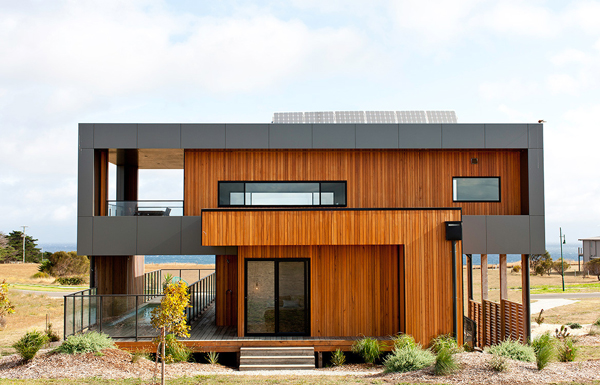 This holiday home is located on the mainland of the bridge to Phillip Island in the Gippsland region of Victoria. The clients brief was to provide a house that would capture the expansive views of the ocean and landscape whilst showcasing a striking appearance and be constructed using sustainable materials and construction methods to minimise impact on the environment.
Ecoliv designed the house to be built in two modules that connect to provide a streamlined layout and an efficient use of internal space with perfectly framed ocean views. Meanwhile, the pool is cleverly incorporated within the building envelope and appropriate glazing, orientation and insulation make the house thermally optimal year-round.
Ivanhoe Extension by Modscape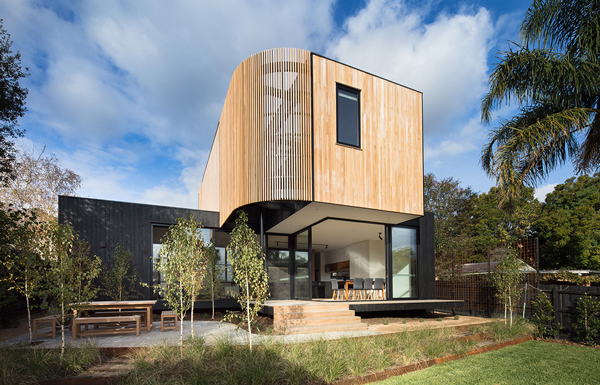 Modscape worked with their clients to design a double storey modular extension to accommodate to a growing family and to add modern character to their weatherboard home. The top level's curved form and battened timber screen is the design's most compelling expression, also functioning as a sun shading and privacy device.
During off-site construction, the clients remained in their home disruption-free, moving out four weeks prior to installation of the modular home, which only took one day, followed by another three weeks to complete all on-site work.
Belmore Home by Mode Homes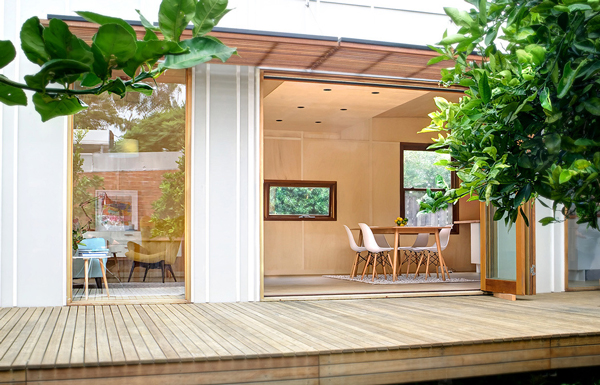 Belmore Home is an exemplary example of minimalist concept and form. The one bedroom, one bathroom pavilion sits on a hardwood deck and is clad in timber board and battens. Mode Homes designed it to be a small dwelling, but the open plan of the living areas, along with the generous ceiling height makes it highly efficient and extremely comfortable. The interior is bathed in sunlight thanks to the full-height double glazed doors and the plywood-lined walls make this house stand out and complements the client's Scandinavian interior decor.
St Andrews Beach House by Prebuilt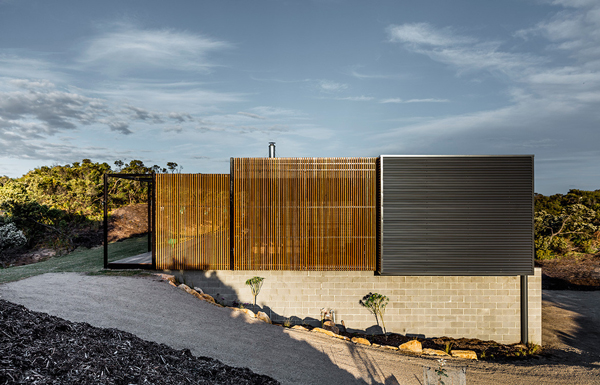 Prebuilt partners with architects Pleysier Perkins to design their prefabricated homes, built in the factory in a matter of weeks then installed on-site in a few days. This build is situated in a rugged sand dune location, providing the clients with the perfect private sanctuary. The robust materials of the house's exterior protect it from the harsh southerly winds blowing across Bass Strait, while generous glazing means the clients can still enjoy views of the surrounding coastal landscape.
Prebuilt has a green approach that informs all areas of construction in modular and prefab homes, from utilising plantation and recycled timber and water-saving plumbing fittings, to offering clients grey-water recycling systems and solar hot water.