Project overview
PROJECT VALUE
$90K
PROJECT BUILD TIME
5 weeks
PROJECT COLLOBORATORS
Advantage Design Draft
PROJECT COMPLETED
September 2018
Doswell custom house
Client/company
Colin Doswell partnered with Central Steel Build as the homeowner.
The brief
Our client approached us with a conceptualised idea to build a custom structure what would appear as a series of house pots. He wanted the structures to be built as simple and economical as possible and to include two matching outbuildings.
Our scope + build details
Structural steel
Klip Lok roof and wall cladding
Engineering for steel
Engineering for slab
Engineering for foundations
Challenges + solutions
To achieve the client's architecture requirements, we custom designed the building by creating links between the different pods, allowing for multiple floor levels and designing the steelwork around a custom chimney. CSB also engineered the steelwork to accommodate the stone-faced fibre cement wall cladding.
A 45 degree roof pitch was specified by the client for aesthetic effect which was incorporated into our steelwork design.
As the site location was at high risk of bushfires, our building was designed to the BAL40 standard which will protect the building from catching on fire in the presence of windborne embers and small secondary fires.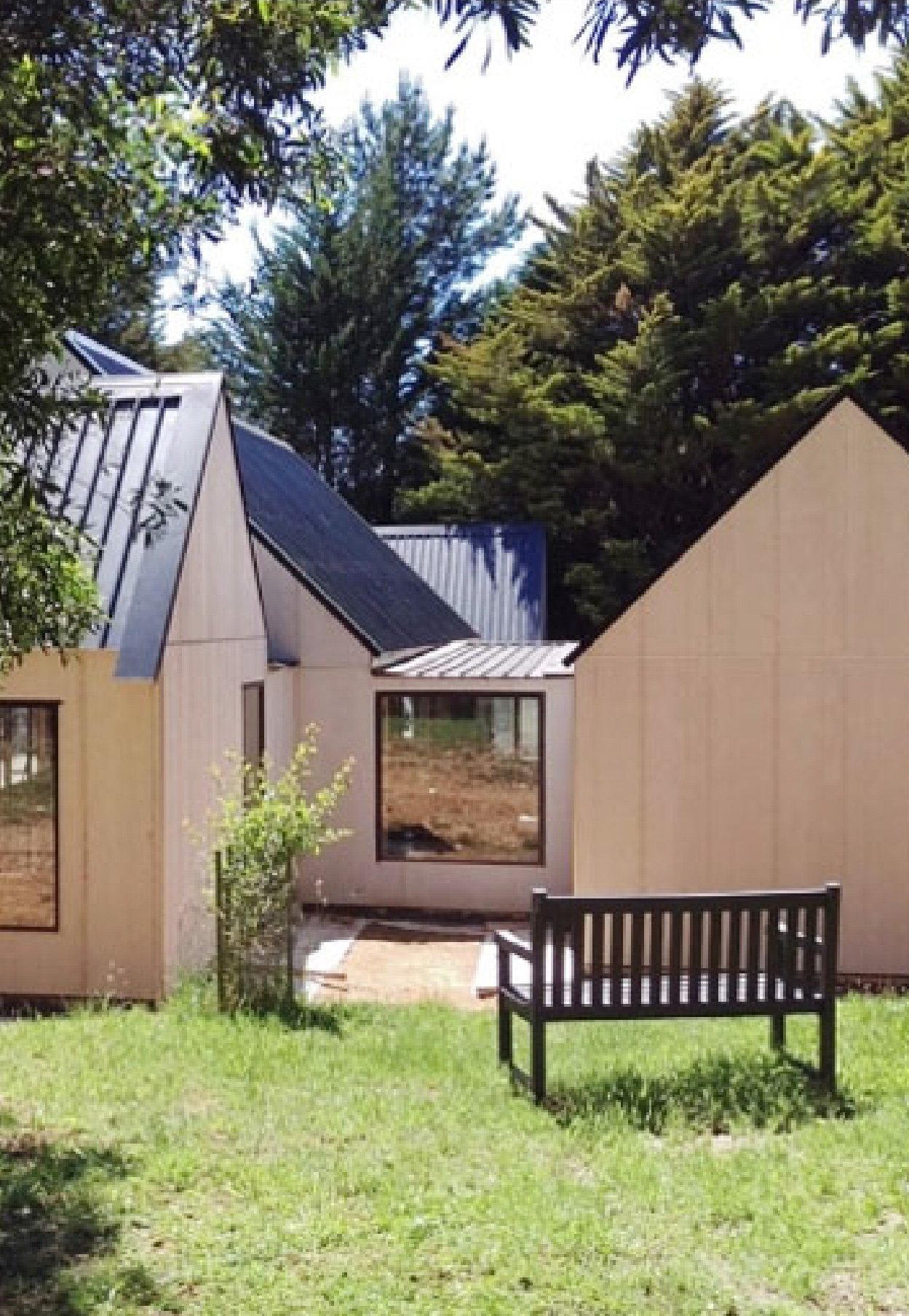 Client testimonial
"Our project presented a number of unique challenges. The team at Central Steel Build made the process simple and seamless, displaying endless patience, impressive attention to detail, and timely and prompt responses. I have already recommended them to a number of colleagues and contacts."
- Colin Doswell, home owner