Glenbrook Farm dairy buildings
Project overview
The owners of Glenbrook Farm approached us with detailed plans for a maternity barn and a compost barn. We needed to design both buildings in accordance with the stock pen designs and the land gradient.


Both barns were required to be built from fully hot dipped galvanized steel for longevity due to the corrosive environment.
Project Value:
Building dimensions:
103m x 43m x 6m

103m x 35m x 5.5m
On-site build time:
Project collaborators:
Structural engineer

Third-party installer
Our scope and build details:
3D structural model

Fabricated hot dipped galvanized steel package

Purlins and girts

Skillion ridge vent

Gable infill

Custom guttering and downpipe system

Eave overhang

Attached lean-to

Roof cladding

Design of buildings according to the gradient of the land
Job site location:
*All prices are an indication only and are subject to change at any time due to steel prices. Prices also do not include site preparation or installation costs.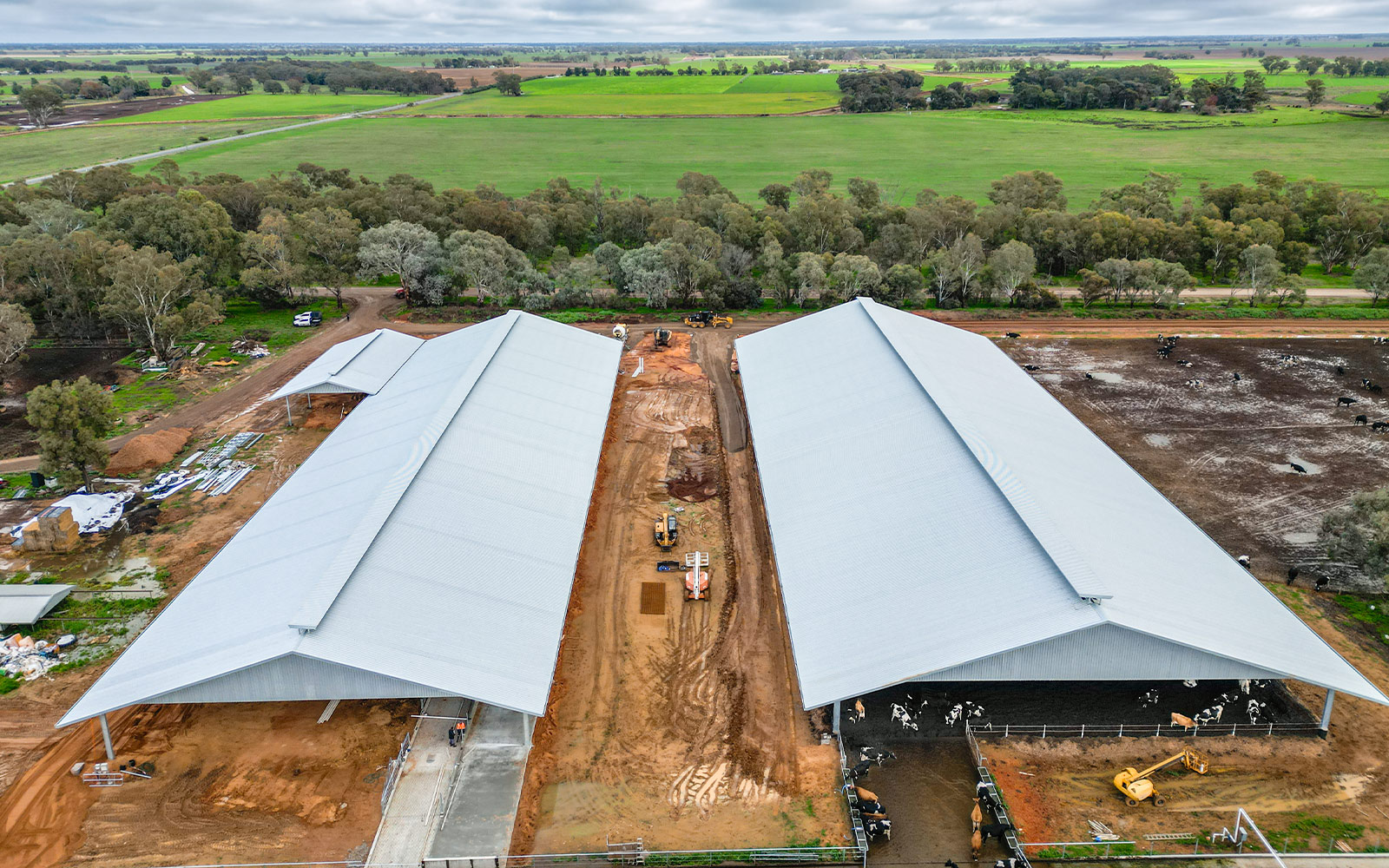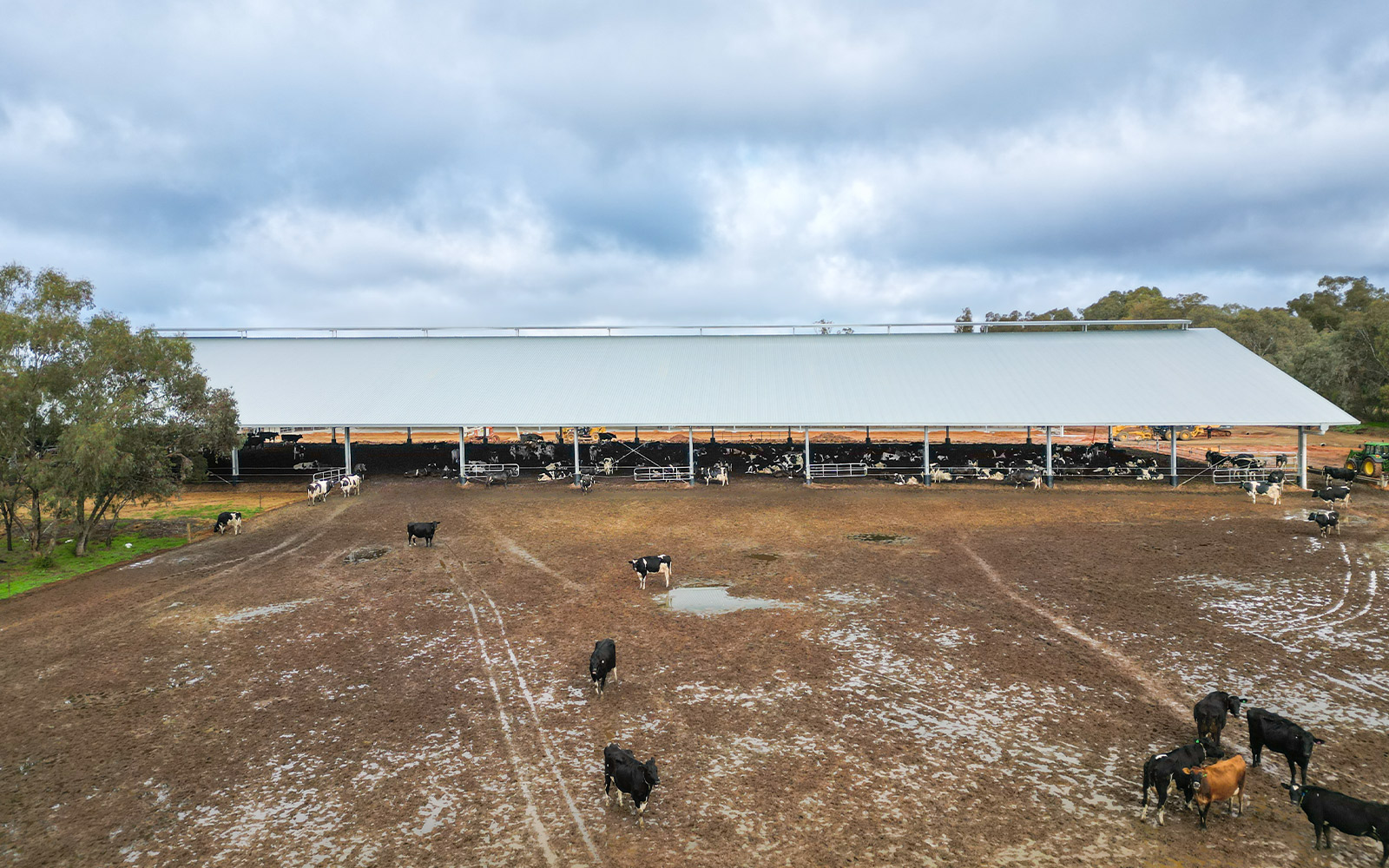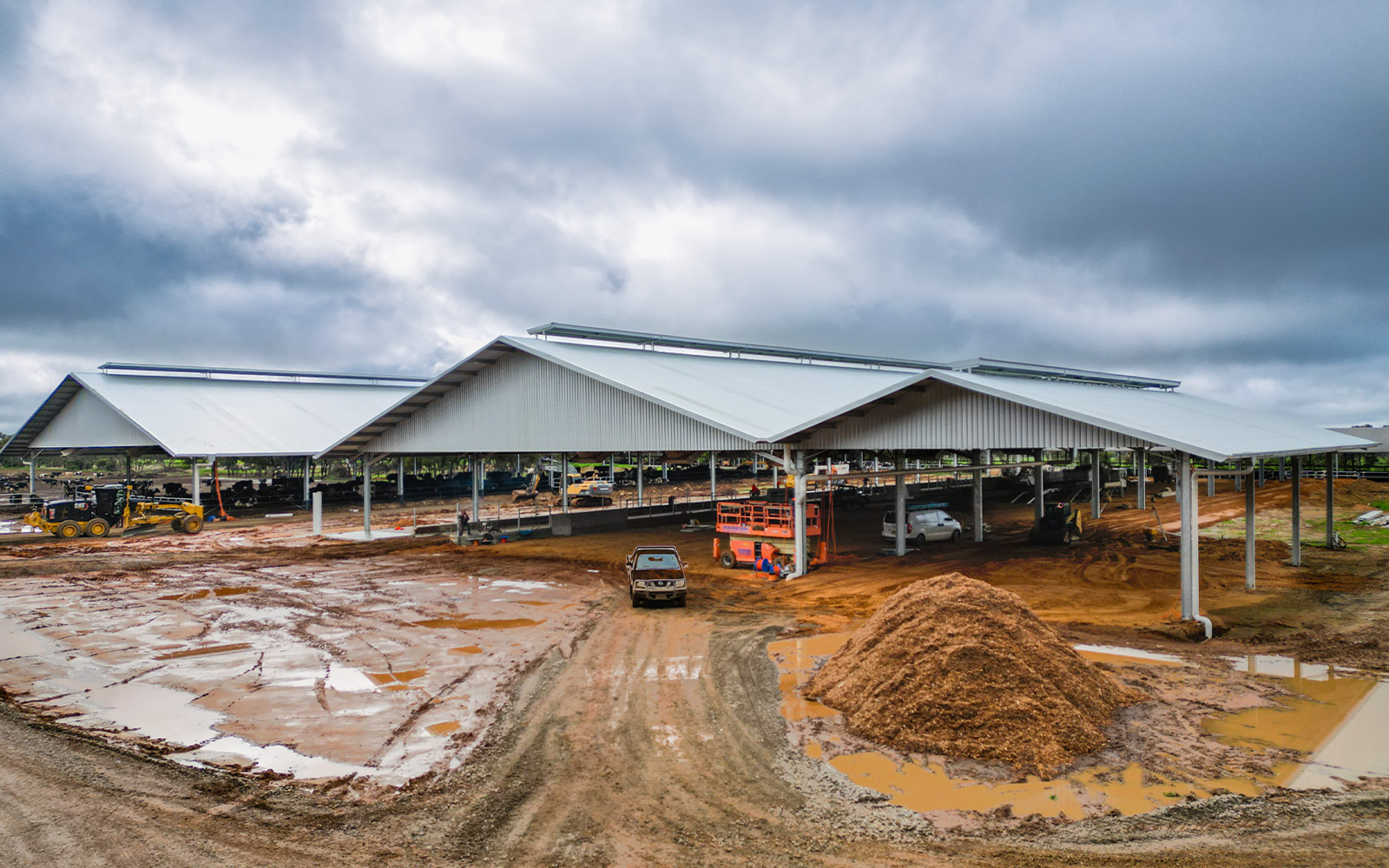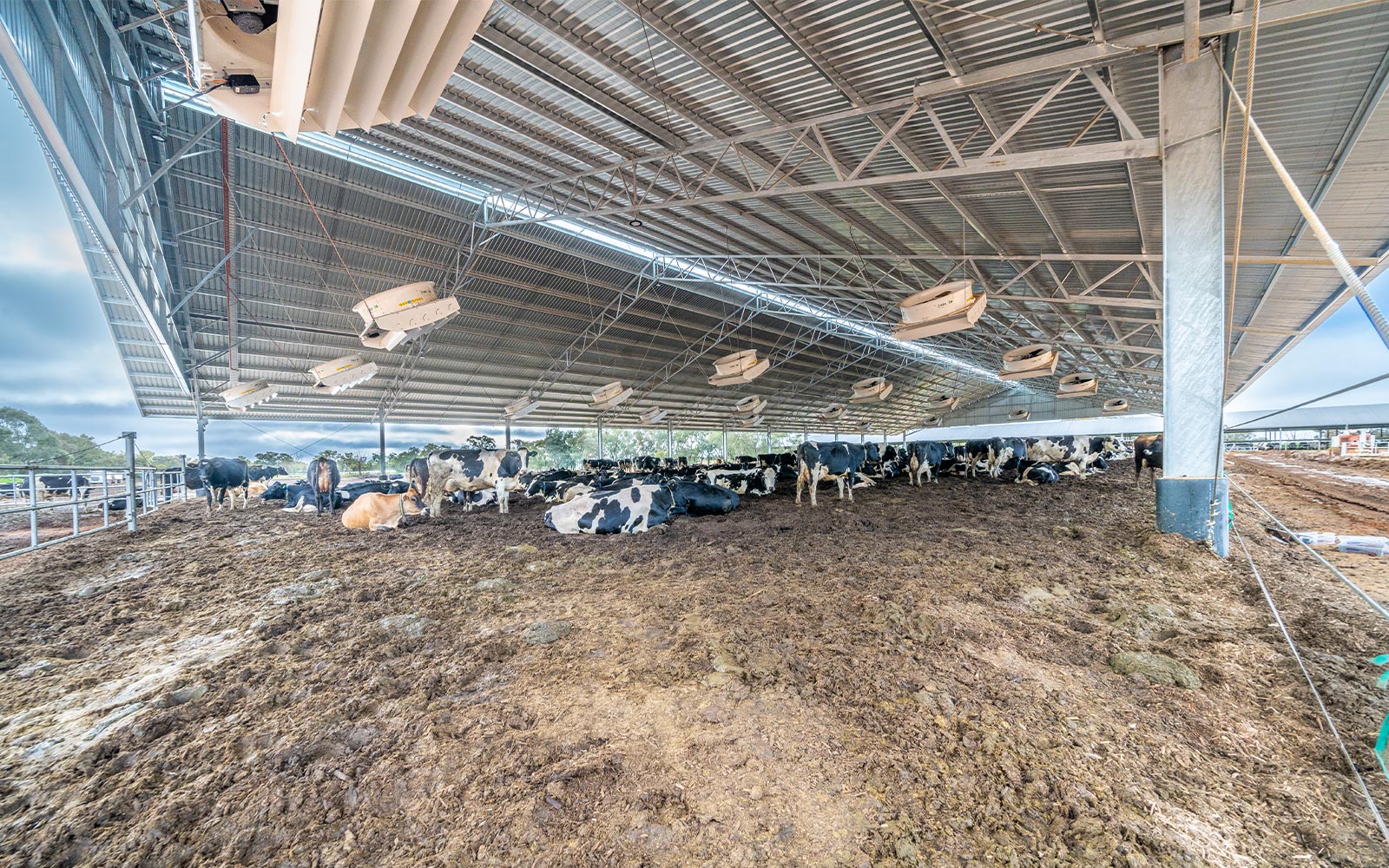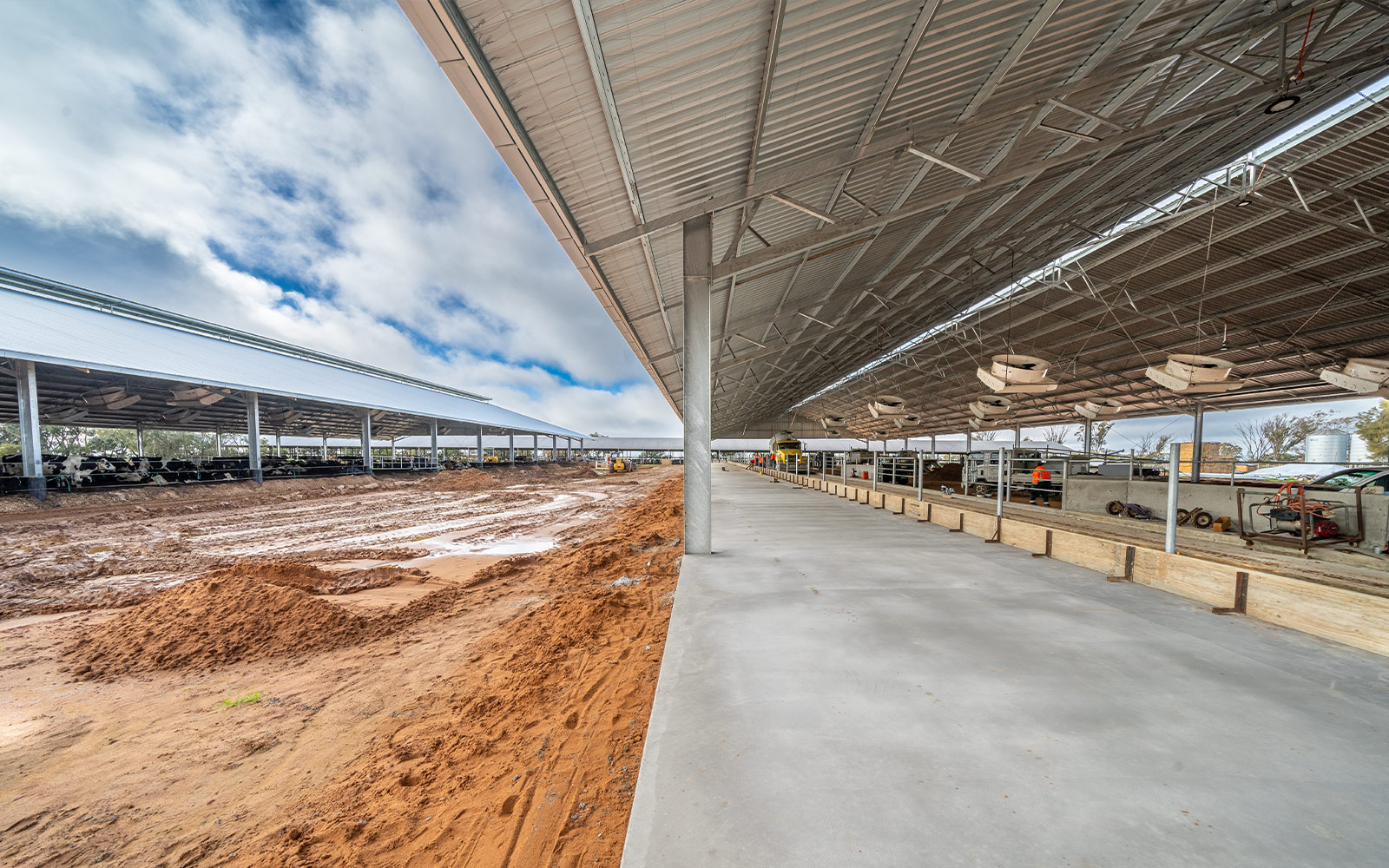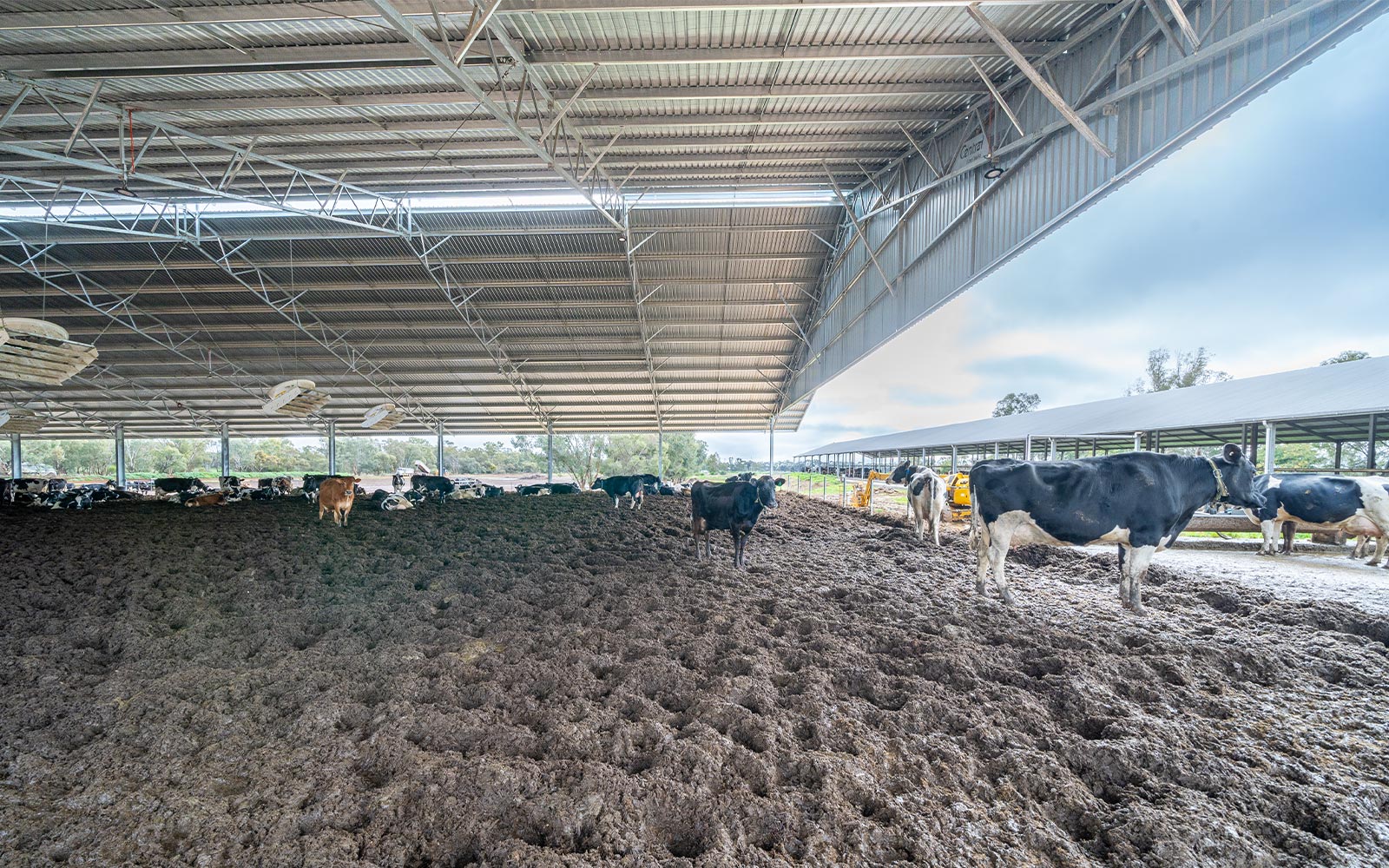 Challenges and solutions
It was imperative that the designs of both buildings were thoroughly analyzed to ensure practicality and maximum animal welfare benefits.


In the compost barn, we ensured the clearance height under the eaves accommodated our client's feed vehicle. The building was designed to support panels and push fans.


The maternity barn was also designed to allow for the feed vehicle to enter under the main roof due to the feed lane being inside the columns. We also engineered and designed this barn with an attached lean-to.


To allow for maximum airflow inside the barns, the roof pitch was increased to 18.4 degrees, and continuous gabled ridge vents were placed along the roof to allow rising hot air to escape the structure. For both buildings, it was important for us to make sure our structural design would not impede on any pens, gates, water troughs, and other internal functional features
.
"We've just recently put the cows in the new barn, and we can already see the response. They're more comfortable, they're producing more milk and they seem quite contented in the shed."
Love what you see?
Get an obligation free quote today.