Project overview
PROJECT VALUE
$900K - $1.3M
PROJECT BUILD TIME
10 weeks
BUILDER
Owner builder
CONSULTING SUPPLIERS
Draftsperson
Structural engineer
Geotech consultant
Fire engineer
Slab concreter
Builder for fitout works
Waste & Recycling centre
Client/company
Western Region Waste and Recycling centre in Maddingley, Victoria.
The brief
The client approached us direct to build a 3700m2 recycling transfer station and office facility to work with traffic flow and height requirements whilst still maintaining an economical build cost.

He came to us with a rough size and the clear idea of what he wanted at the end of the project. We then came up with a design that fulfilled his requirements and made the build very economical.
Our scope + build details
Structural steel drawings, engineering cert and computations
Structural concrete engineering including slab and office slab design
3D structural/shop steel drawings
Fabricated steel package HDG
Purlins and girts
External steel cladding (roof & wall)
920w industrial fire egress compliant access doors
Guttering & above ground rainwater systems
Mezzanine floor
Multiple sliding doors
Attached office complex packages including steel & roof
Cantilever canopies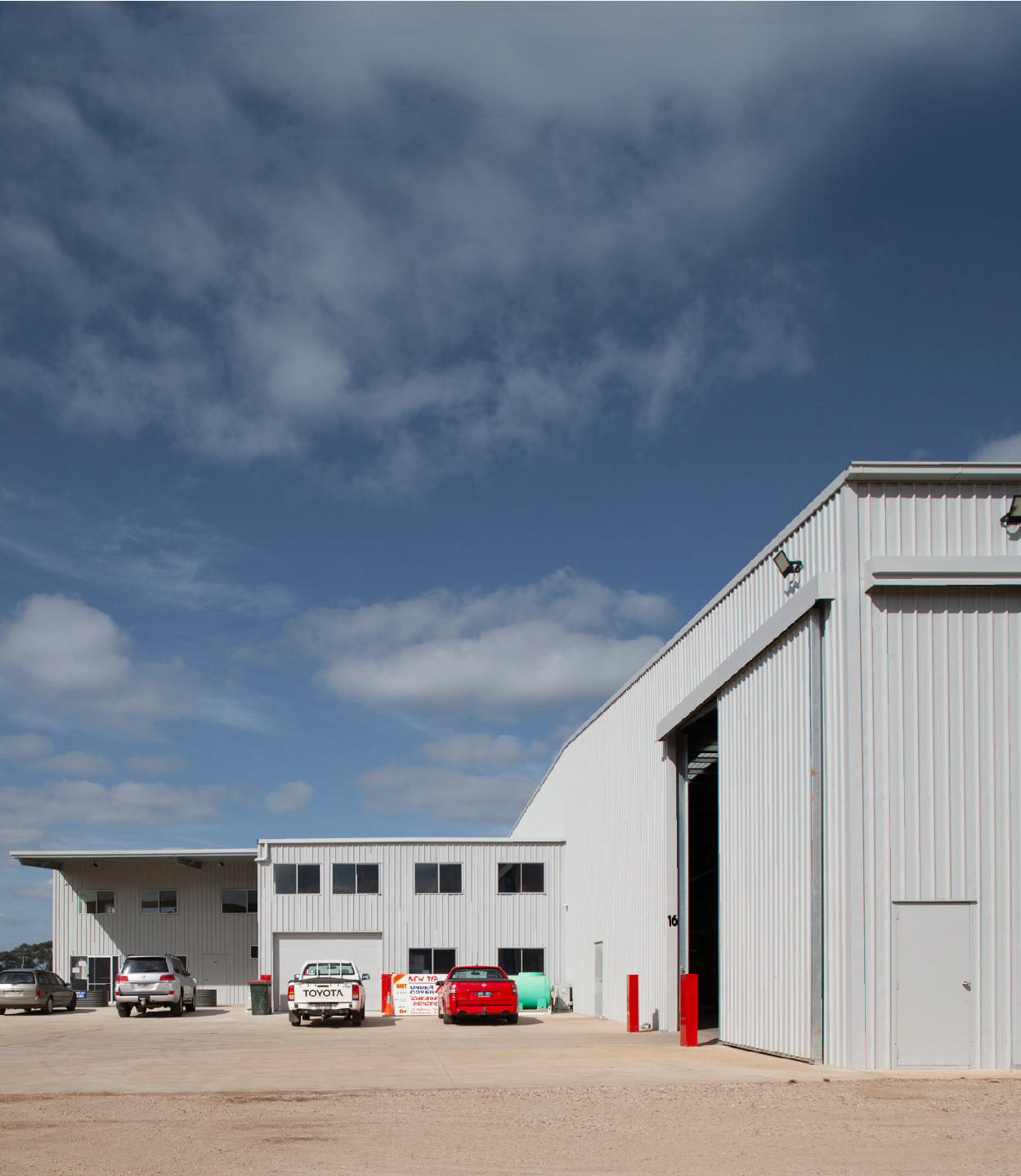 Challenges + solutions
Our client required a certain clearance height so his machinery could function inside, along with a requirement for a large amount of entry and exit doors on both sides of the building.

We needed to test some concepts and studies on clearance heights as well as establish exactly what clearance height his specified machinery needed. Equipped with this essential information, we proceeded to work from the specs to determine an eave height for the structure. In regards to the door requirements, we researched the idea of roller shutters but ended up implementing a sliding door system with a removable 'centre' sliding door guide so there were no obstacles for Western Region Recycle and Waste Centre's clients to hit - when driving into the building.

Client testimonial
"Central was recommended by a few people so I rang and made an appointment. I turned up with a rough sketch and an idea, within the week I had a quote and plans. They were so quick and honest that I didn't bother to get another quote. It was seamless, honest and speedy. All departments including the installers were absolutely fantastic to deal with, nothing was too much trouble.
CSB delivered the building when they said they would which was critical, I was on a tight time frame. Then the build was delayed by weather so when the builders were able to get on site it was a mess, they still worked through horrible weather. Amazed me with what they did. I dealt with a very impressive and sensible young fella with his head screwed on the right way.
I would build with CSB again. It was a pain free process with a fixed quote, speedy build and the best part was they sent me a bottle of Gin for Christmas!"
- John Fawcett, owner builder