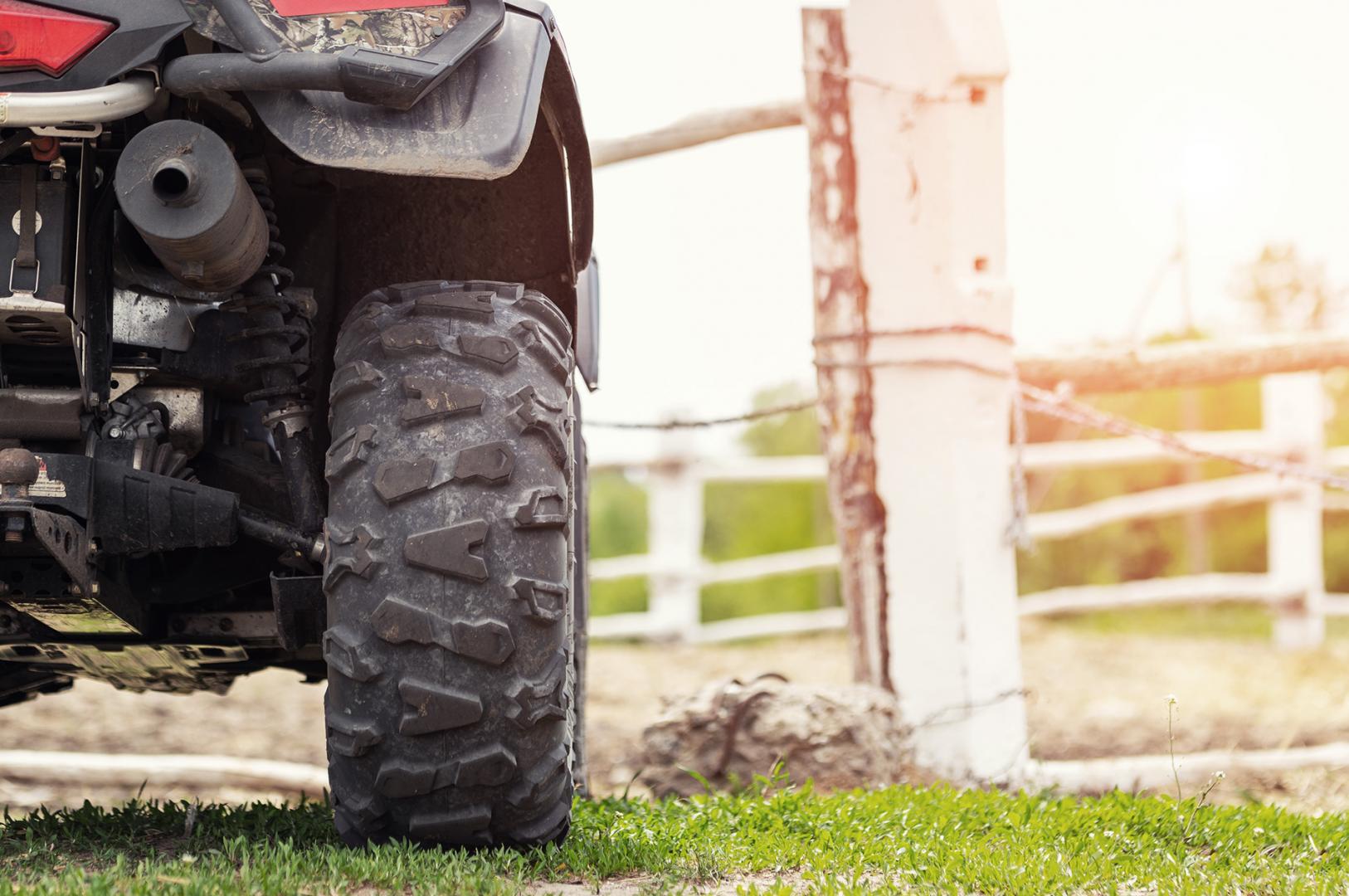 Did you know that quad bikes are the leading cause of injury and death on Australian farms? In line with National Farm Safety Week, 18-24 July, we want to help you keep yourself safe on your quad.
On average there are 16 quad bike related deaths per year in Australia and almost half of quad bike deaths are the result of a rollover. Using Farmsafe's practical management guide we have put together 10 tips to keep you safe when using your quad bike or side-by-side vehicle on your farm.
Selecting your vehicle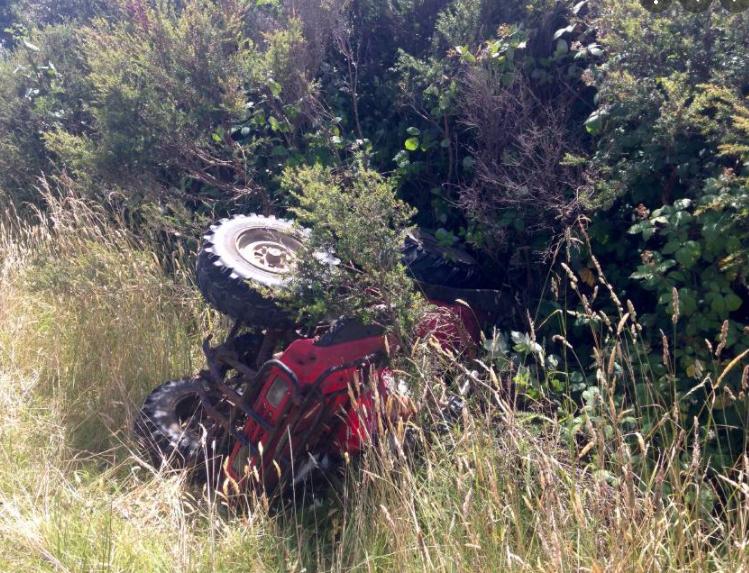 Quads are a popular choice for many common farm jobs, but they are not always the only option to get the job done. Some tasks can be done efficiently using a safer, more stable vehicle that is less likely to roll over – consider machines that can be fitted with a suitable operator protective device such as side-by-side vehicles.
When deciding the type of machine to purchase, consider the following:
Size of the machine – needs to be well matched to size and strength of operator
Stability and likelihood of rollover
Is the quad fitted with a crush protective device (CPD)?
Is the side-by-side vehicle/ ATV fitted with a rollover protective structure (ROPS) and seatbelt?
Foot plates to protect the foot and lower leg from injury
Load specifications meet your needs for planned attached or towed loads (keep in mind that quads are not suitable to carry or tow loads)
Speed and capacity to limit speed
4-wheel drive or 2-wheel drive (4-wheel drive may be safer in wet conditions)
Condition of operation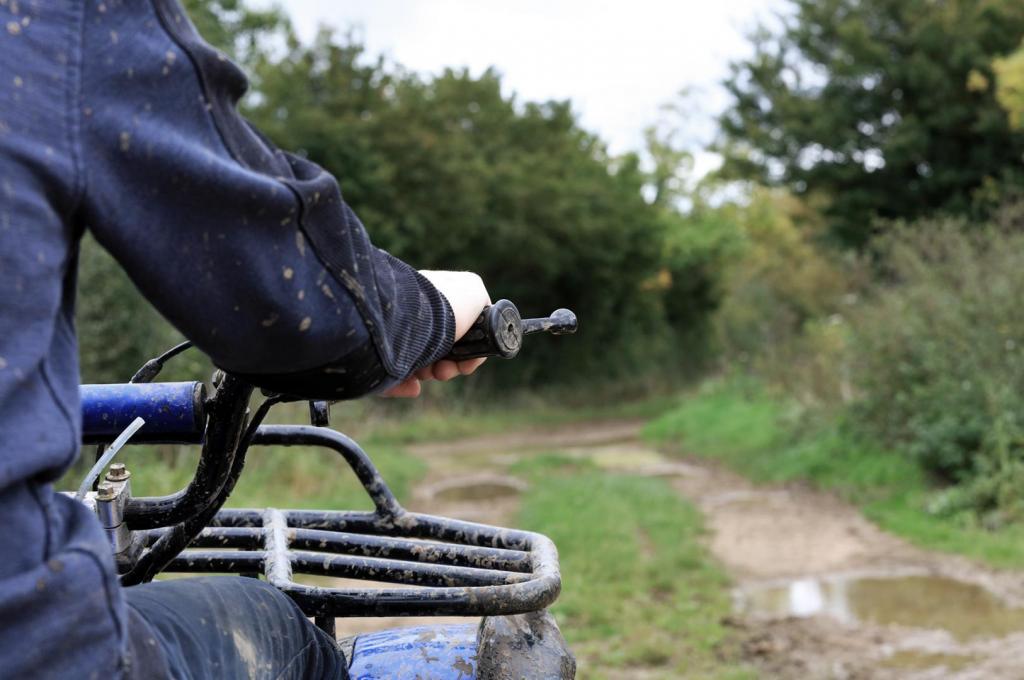 To ensure your chosen vehicle operates safely across all tasks it is a good idea to specify the jobs for which it will be used, the conditions of operation (including speed,
load and tow limits) and the areas on the farm where the machine is allowed to be driven.
For example: quad bikes are not suitable for spraying and are more dangerous than other transport options, therefore for this task it would be better for a side-by-side vehicle or small tractor to be utilised.
Attachments and loads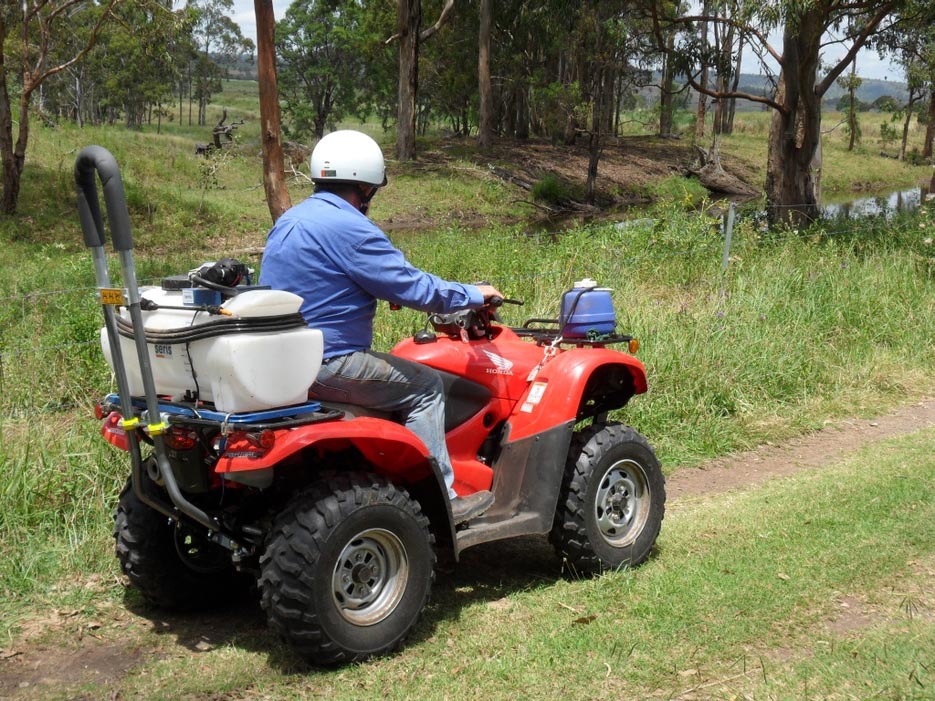 Loads carried raise the centre of gravity and increase the likelihood of machines rolling over. Quad bikes are unsuitable for carrying loads or towing. Side-by-side vehicles are significantly more stable and are designed for carrying and towing heavier loads as long as attachments and load carrying comply with the specifications in the operator's manual to maintain safe use.
When carrying liquid loads such as spray tanks, it is important to remember that the load can shift as the machine turns corners or on a change of incline. To safely tow/carry a liquid load with a side-by-side vehicle the tanks should be:
As low as possible
Be rounded and not have sharp edges
Have internal baffles to restrict movement of liquid
Should not be mounted/attached in a way that obscures the rider's visibility
Carrying passengers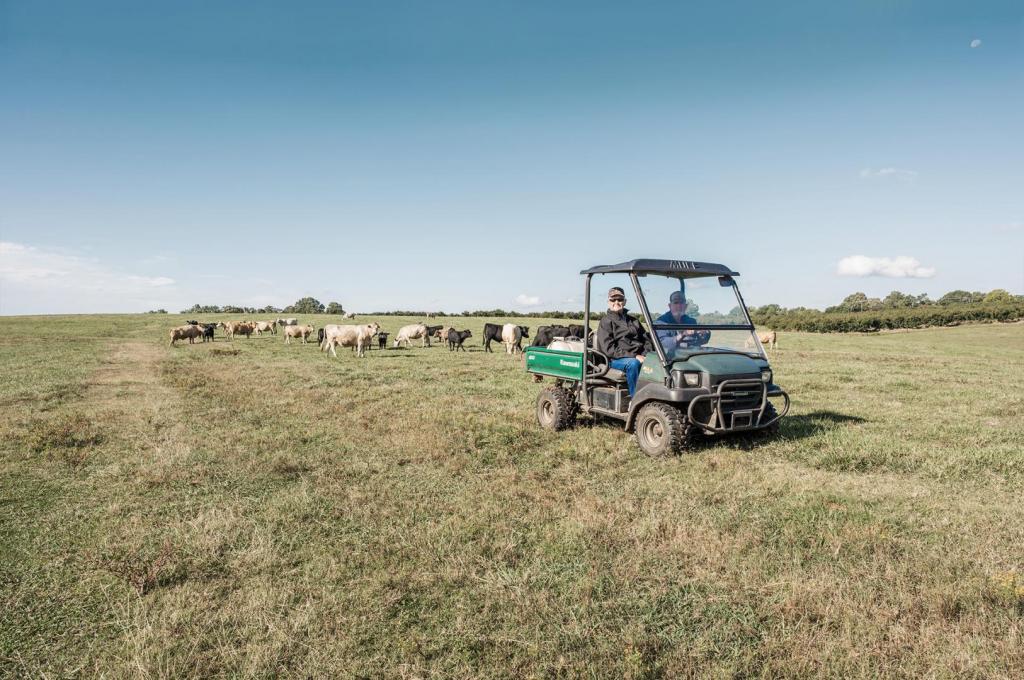 Quad bikes are not designed to carry passengers. The longer saddle seat is designed for operator movement to give optimal control of the machine. Farmers and managers must note that under WHS regulations using machines for a purpose it was not designed for could be considered a breach of the WHS regulatory requirements.
If you require two people to be transported, find another machine for the job.
What age should a quad operator be?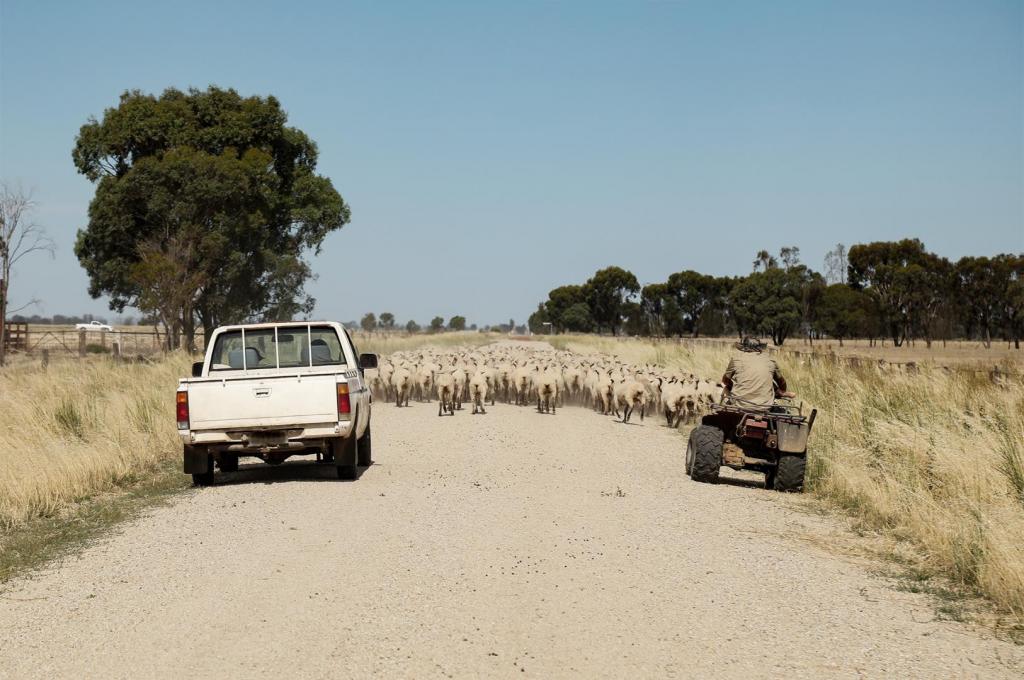 Children under the age of 16 years should not be operating a quad bike, they are at a greater risk of serious injury. The risk is associated with the developmental stage of children, the weight and height of the child is irrelevant. Small child-sized quads have also been involved in several fatal cases in Australia and New Zealand, nearly all of which involve rollovers.
Approximately half of quad deaths in Australia involve older farmers, which could reflect the average age of farmers who operate these vehicles. It is important to note that as we age our physical capability, agility, vision and hearing can become impaired. Additionally, older people are more likely to suffer fractured bones than younger persons.
Restrict operation of quads to competent adults over the age of 16 years old.
Training operators of quads and side-by-side vehicles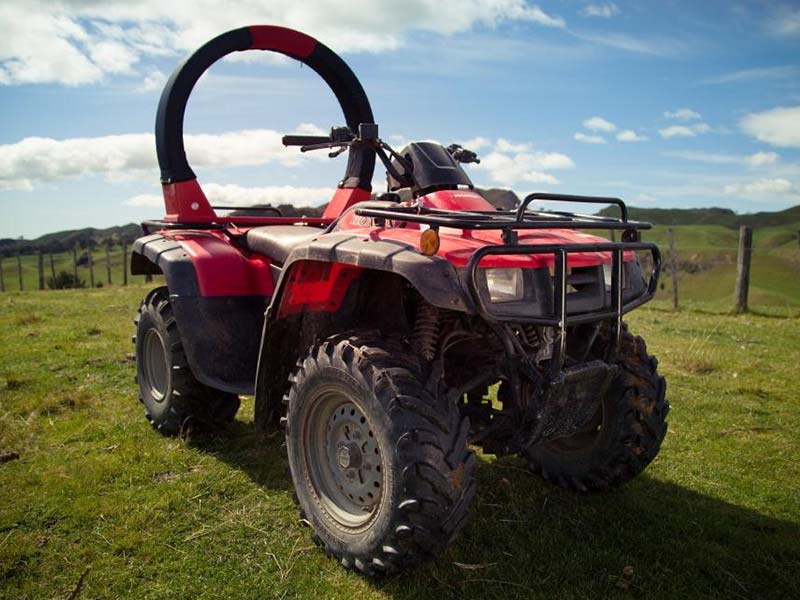 It is important that workers who operate any machine on the farm have the necessary skills to operate the machine safely. Farmers must assess skills of their employees, providing safety inductions and training as necessary.
Induction to safe operation of quads and side-by-side vehicles

Safety rules must include:
Routes to be used to get to worksites
"No-go" areas and rules
Speeds at which the machines will be operated
No passengers
No children
Helmet use and other PPE
Machine maintenance up to date
Communication systems in place
Emergency procedures
Helmets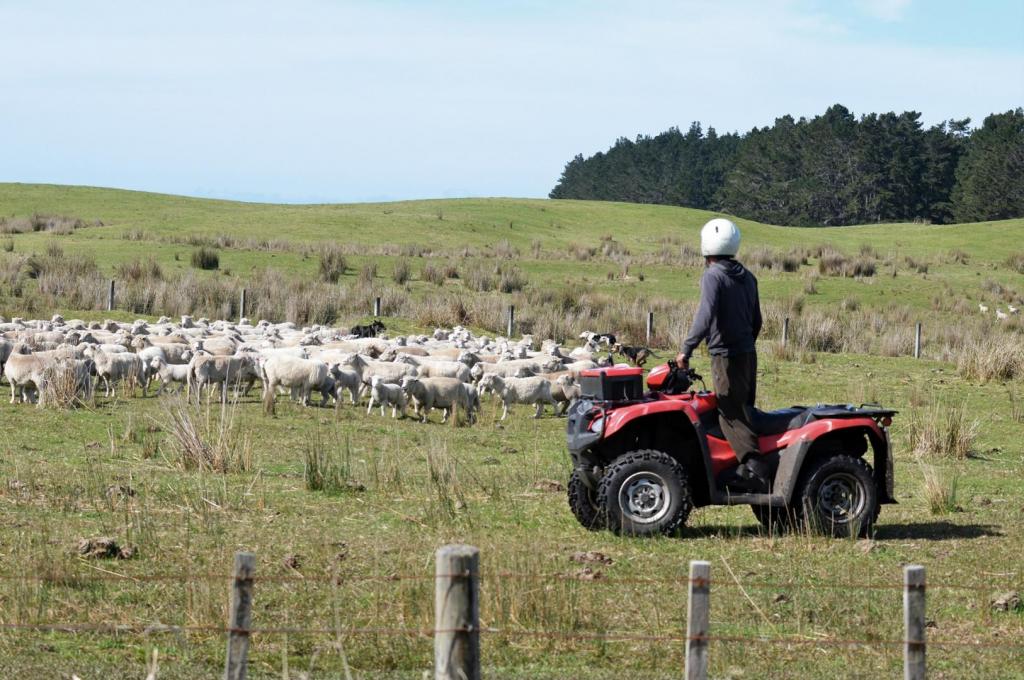 Head injuries contribute to around one third of quad bike related deaths in Australia, therefore an approved helmet is a clear necessity for quad riders. Helmets designed for equestrian, mountaineering or cycling purposes are often suitable for on-farm use. Using helmets of a reputable standard will ensure you meet your obligations from WHS to provide a safe on-farm workplace.
Maintenance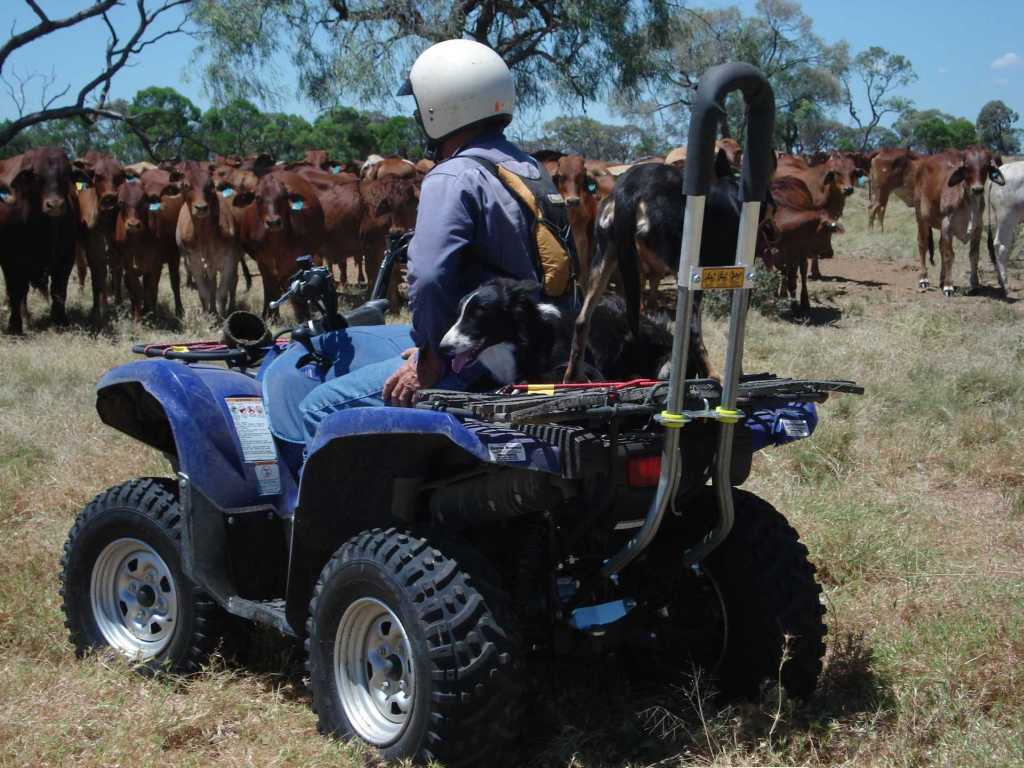 Routine maintenance guidance is available in the operator's manual of vehicles and must be adhered to. Correct tyre pressure is important for quad and side-by-side vehicle safety. Tyres should be at the pressure advised by manufacturer and a low-pressure tyre gauge should be readily available to the operator
Supervision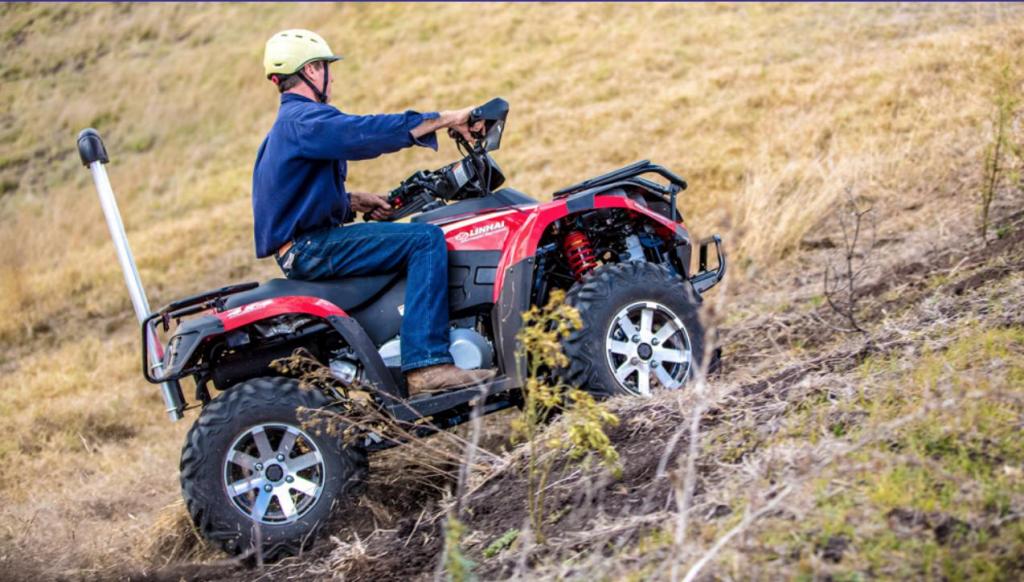 Farmers are required to provide supervision of employees "to the extent necessary to minimise the risks to health and safety". The first step to comply with this is to have established the rules and communicated these to operators.
Constant and direct supervision of machinery operators is mostly not practical on farms. Instead, periodic checks can be carried out to see that the operator is handling the machine according to farm rules.
There's a very helpful checklist on page 19 of the Farmsafe Practical Management Guide to help decide what vehicle is right for the jobs on your farm.
Information credits: FarmSafe Australia