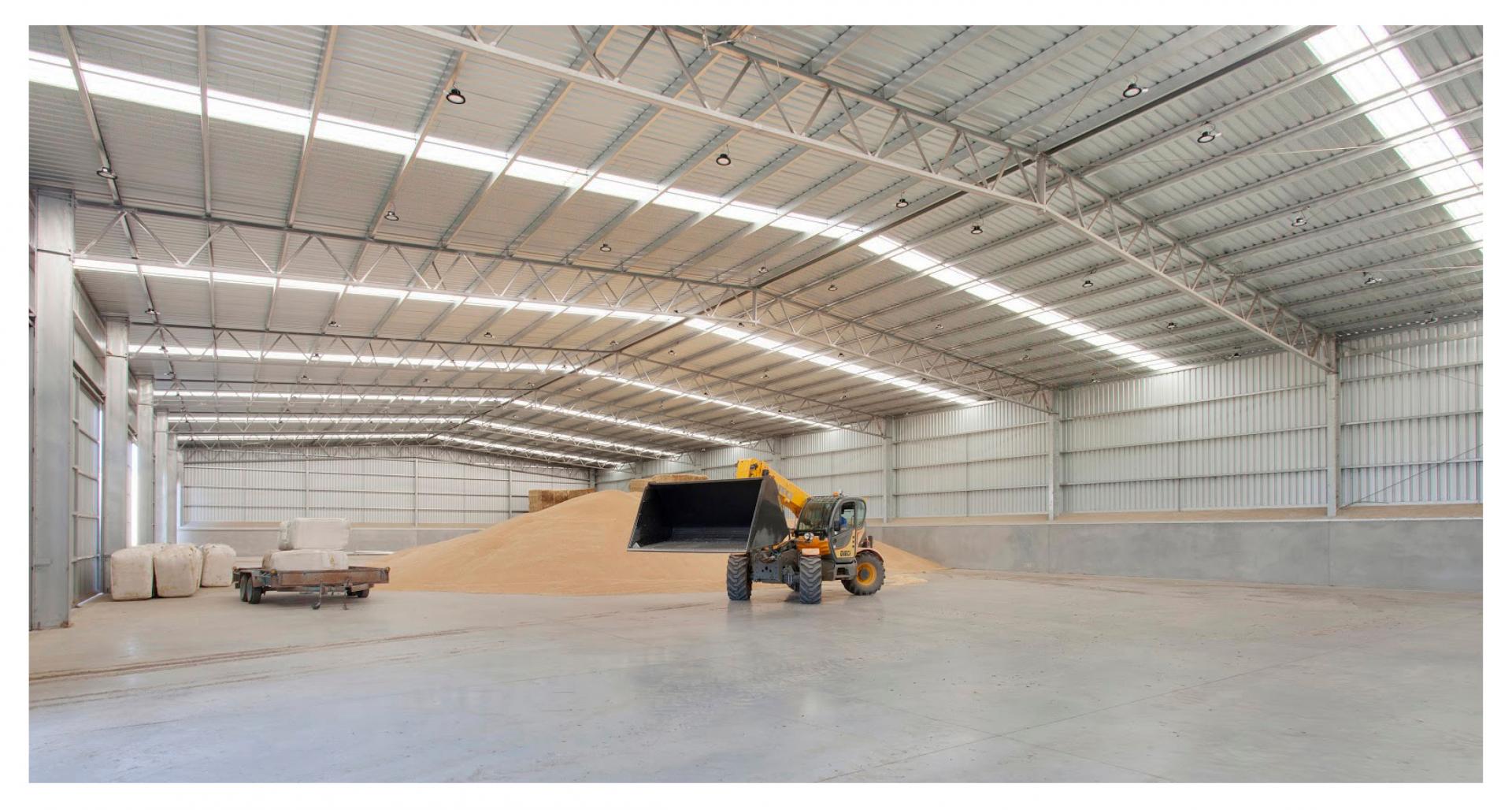 Store & ignore
(well until you are ready)
Let's talk the humble bulk grain storage shed. At Central, we're all about creating great spaces that enhance lives, in this case flexibility. Storing your precious grain until the market works in your favour, can significantly affect your profitability.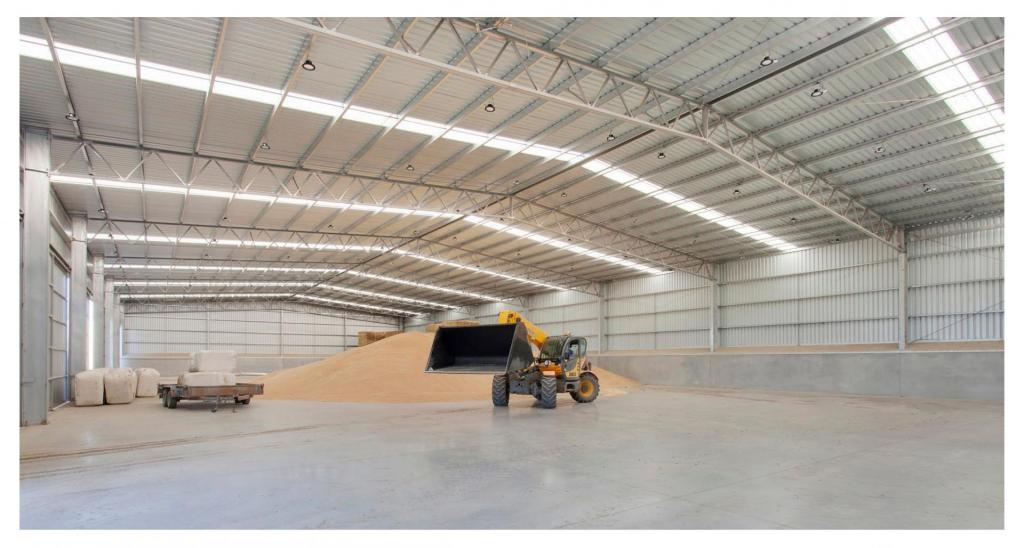 In the know.
We cover a wide range of Industries but within our Agricultural division, we have vast experience offering building solutions for space, cost, quality cost-effective grain and fertiliser storage solutions. We always have time for a yarn with our Ag clients and listen to the ongoing pressure you endure, so we pride ourselves on building quality on-farm grain storage shed solutions that help reduce some harvest stress, giving discerning grain farmers the best opportunity to increase their grain profits by selling when grain prices are best
Sewing the seed.
Recent events including COVID-19 disruptions to supply chains, have amplified the effects of uncertainty in the global market of Australian agriculture. Australian agriculture is a highly globalised industry, with 71% of all production being exported (ABARES, 2020). Even though our Aussie farmers are taking a hit as demands drop for certain goods and trade tensions continue to increase with China, the grains industry still has the potential to provide the green shoots of economic recovery as Australia emerges from currency challenges. We want to help.

Reap the benefits.
With many of you finally receiving some decent rain to confidently sow winter crops, you want to make sure you have the best facilities to store your harvest. You know all too well the long process; from buying seed, fertiliser, machinery, paying people to care for the crop – selling is becoming a little harder into the market. Good storage is essential to protect your assets and keeping your business profitable in the long run.
Why Store & ignore.
We've come up with the store & ignore concept, it's all about flexibility and gaining control. On-farm grain storage has become a pivotal component of many Australia cropping business. Farmers who manage their own storage facilities and operations effectively are being rewarded through preferred-supplier partnerships with key grain traders.
Grain buyers and traders are increasingly seeking out growers who can maintain grain quality through best-practice storage management, subsequently giving growers more control to switch the tables as price-makers rather than price-takers.
In addition, storing, holding and securing your grain over 3, 6, 12 month plus periods after harvest and waiting until the market works in your favour, allows you to gain significantly when the price increases. This advantage of control can add up the profit pretty quickly.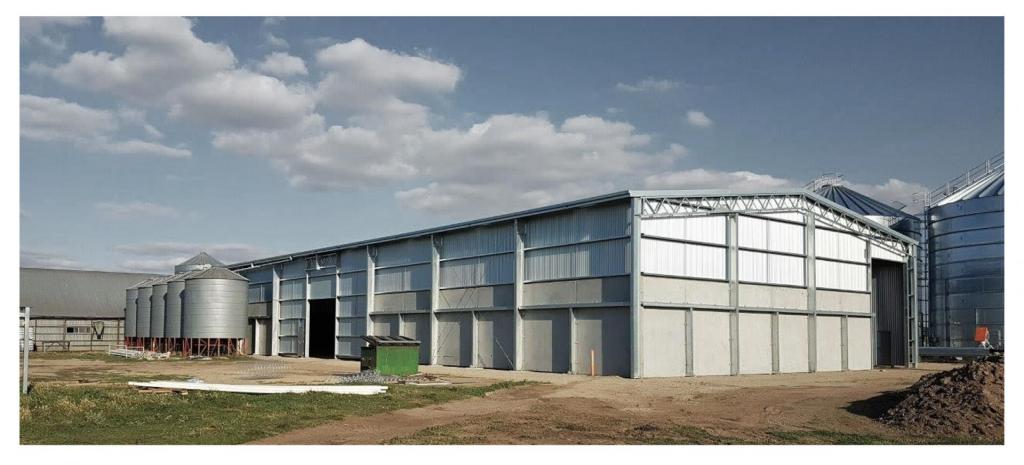 Central's bulk grain storage shed.
Our grain sheds range significantly in size from small grain sheds that cost less than $75,000 to enormous hundred metre ones. Take a look HERE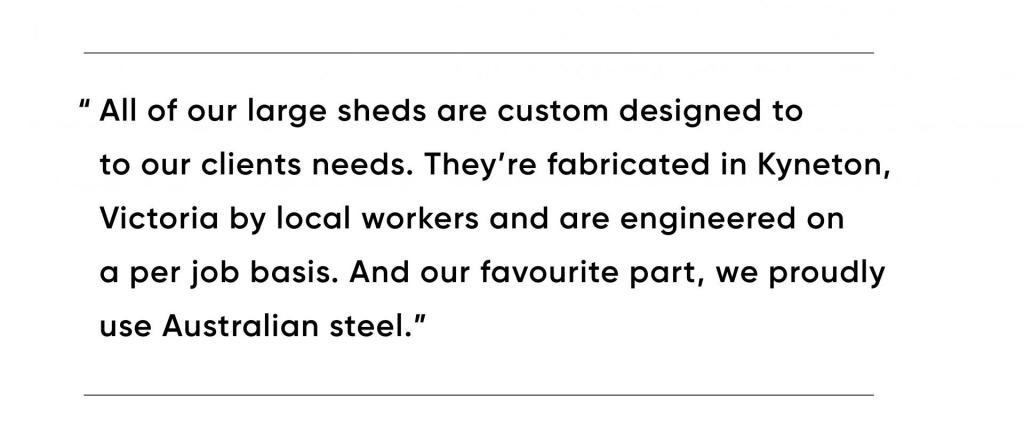 And by sourcing Australian made, we can secure our lead times to delivery on site super quick (around 8-10 weeks currently – after the placement of your order). Capacity is an integral part of your decision making. We have sourced some useful figures indicating typical grain bulk densities and angles of repose. It's a guide only but worth a look HERE
Attention to detail is ingrained in our business (no pun intended), so it's no surprise our fully hot dipped galvanised frames can resist most kinds of corrosive contents. You can see we are pretty passionate about our product and love taking about it, here's a rundown of ten great benefits for this type of space: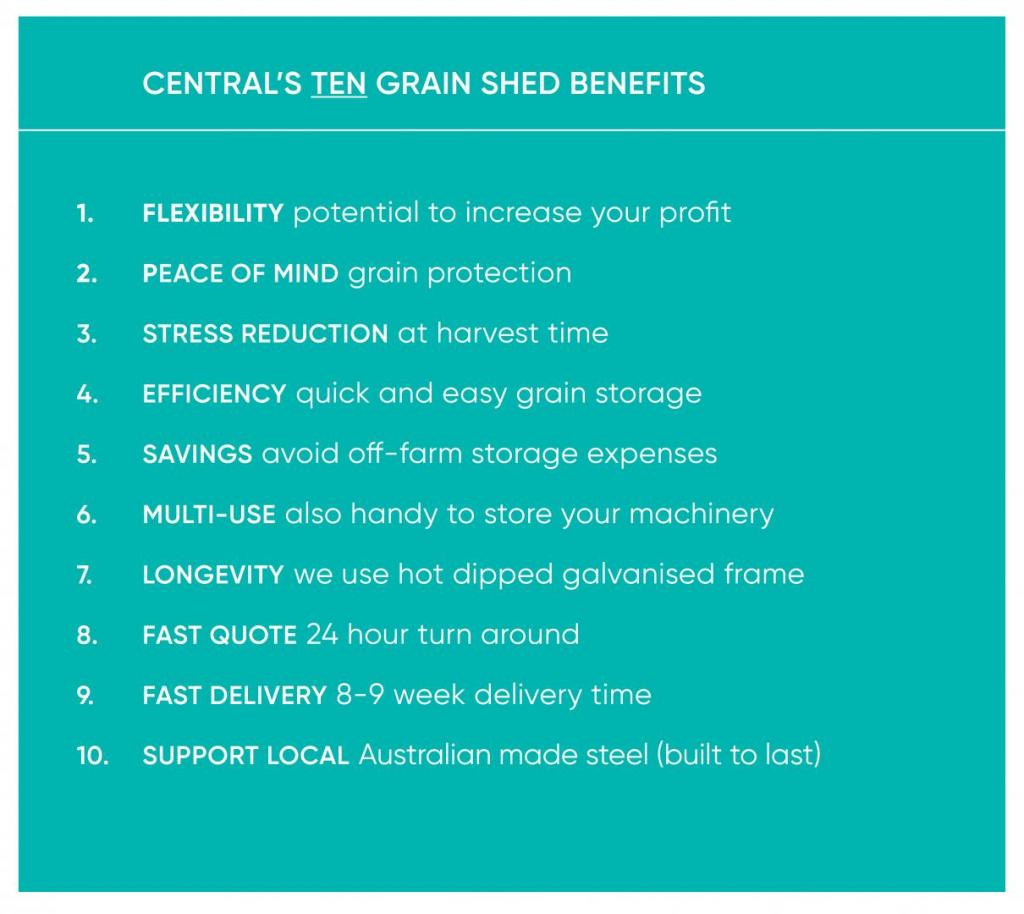 We hope some of the information and facts here have been helpful, it's food for thought. Our fingers and toes are crossed that it's a bumper season for our farmers this year.