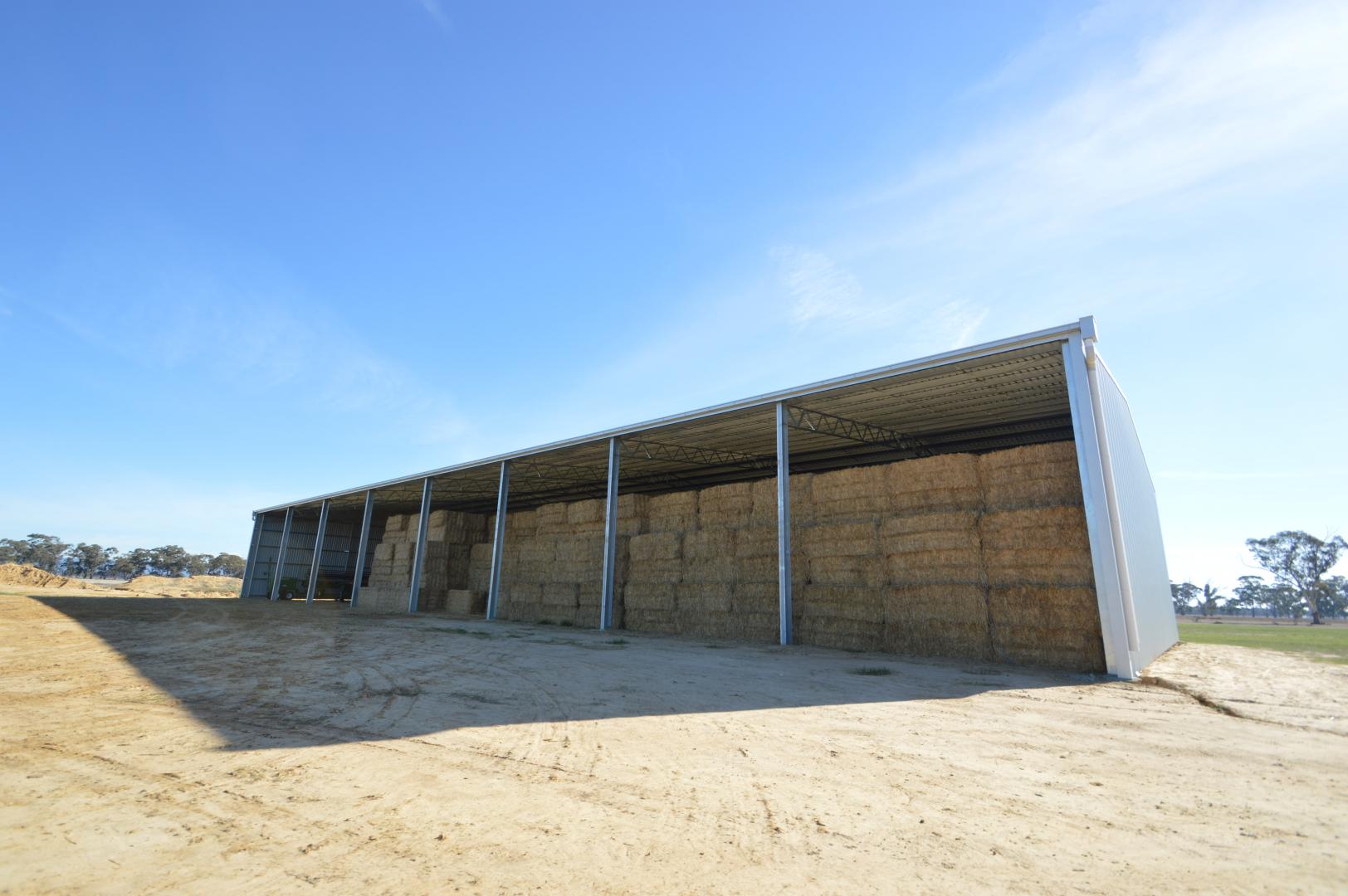 Effective storage management of your hay bales or straw is a sound investment for your farm. A multi-functional hay shed will protect your bales reducing the nutritional loss from exposure to the weather whilst providing a haven for your machinery in the off-season.
Determining the size hay shed you require comes down to understanding how many hay bales you'll need to store.
Access our hay shed size calculator to find out how many big your shed needs to be according to required bale space.
To assist in your planning process, read on to see some estimates we've provided based on work we've completed to date. Please note all prices include GST and exclude installation costs, council permits and concrete footing costs.
Small to medium hay sheds
This size range includes sheds ranging up to 18m x 15m x 6m. Hay sheds of this size are common on smaller farms.
Average cost for 18m x 15m x 6m hay shed: AUD$40,000* – $65,000*
Medium hay sheds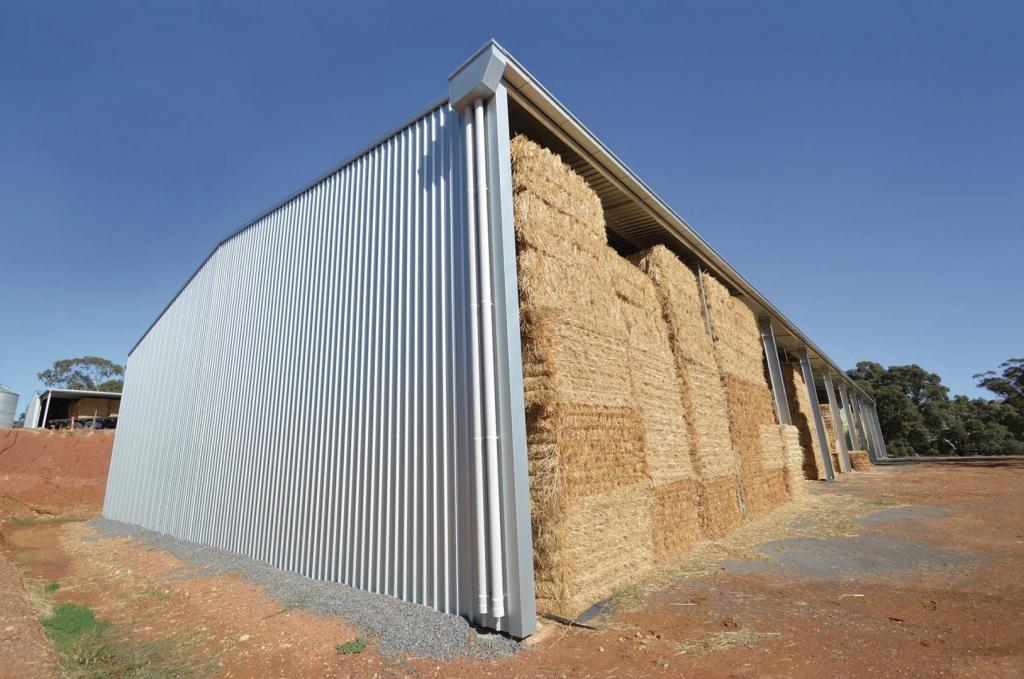 Hay sheds in this size bracket are designed for medium-sized commercial farms. Sizing can range up to 48m x 24m x 7.5m.
Average cost for 48m x 24m x 7.5m hay shed: AUD$132,480* – $139,000*
Large hay sheds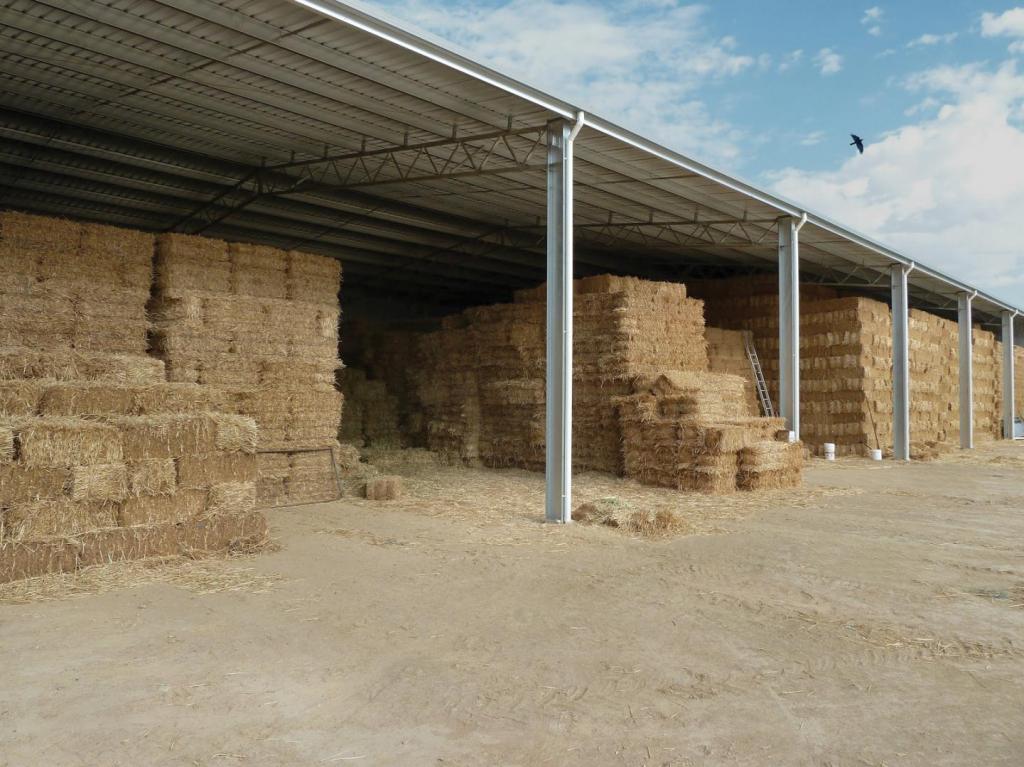 Central Agricultural offers an unlimited size range for large agricultural buildings. Hay sheds in this category are designed for commercial agribusiness operations. This size bracket includes anything from 48m x 24m x 7.5m and bigger.
Cost range: AUD$150,000* – upwards
These prices are indicative only and based on the specs of a three-sided hay shed in Victoria. These costs DO NOT include install costs of the shed or council approvals and footing concrete costs.
At Central Steel Build we custom design and value engineer all projects according to your requirements.
Link to Hay Sheds video at Oxley Feed Mills
Get an accurate price on your grain shed by requesting an online quote.