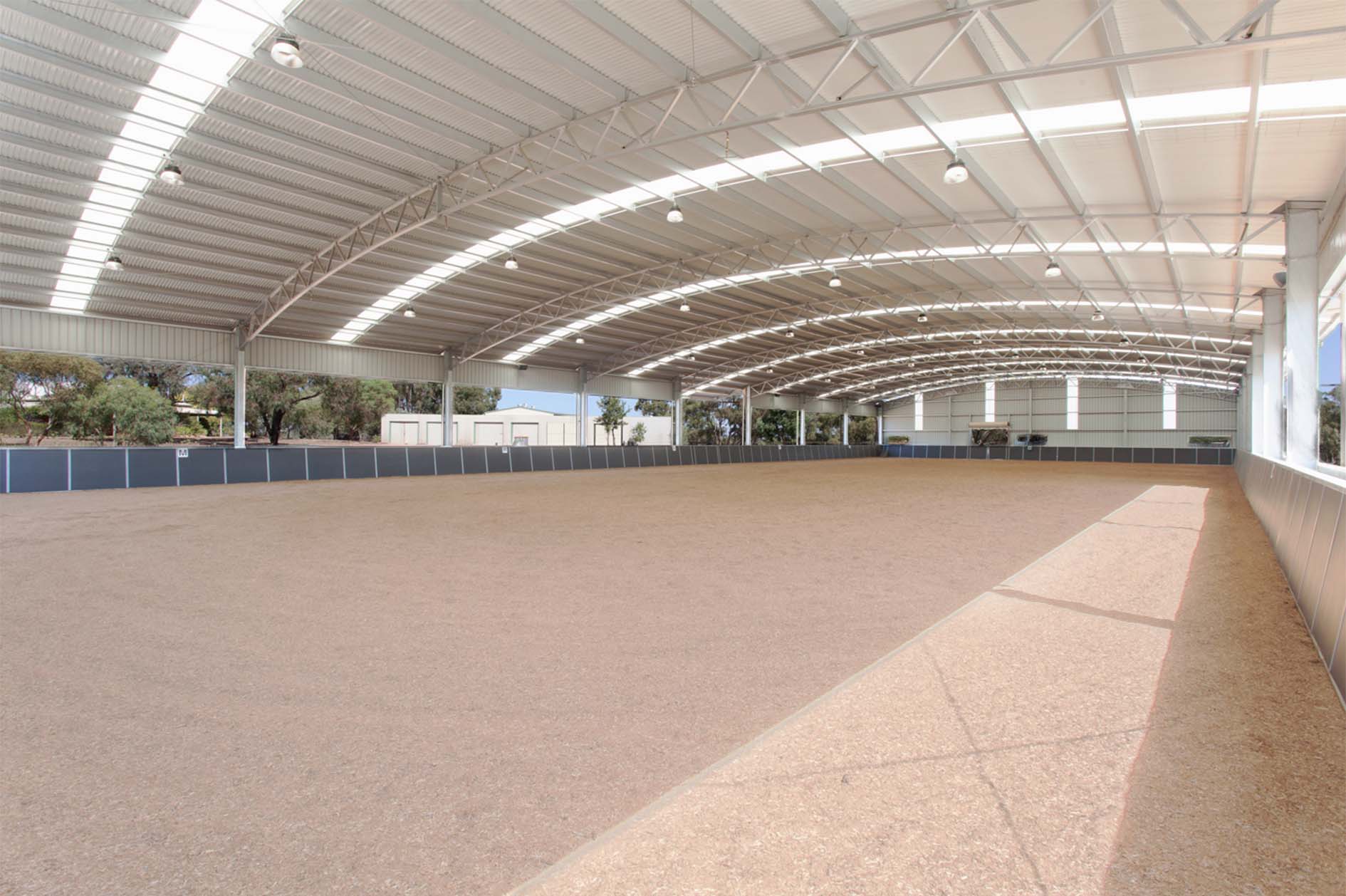 The costs involved in building an indoor riding arena
We are often asked what is the cost to build an indoor arena? It's kind of like asking how long is a piece of string; the answer is invariably "it depends".
Every job is unique, and the best way to answer your riding arena construction questions is to click on the Request a Quote tab on this page. Below we will give you estimates based on a roof-only indoor arena structure including installation and footings. Before any other work is able to go ahead earthworks need to be completed so the site is ready for construction.
Please keep in mind while reading that these costs are indicative only and only include our scope of works. Prices can change depending on the location and conditions of the building site.
These costs are also for a roof only structure, and not including walls or kick rails.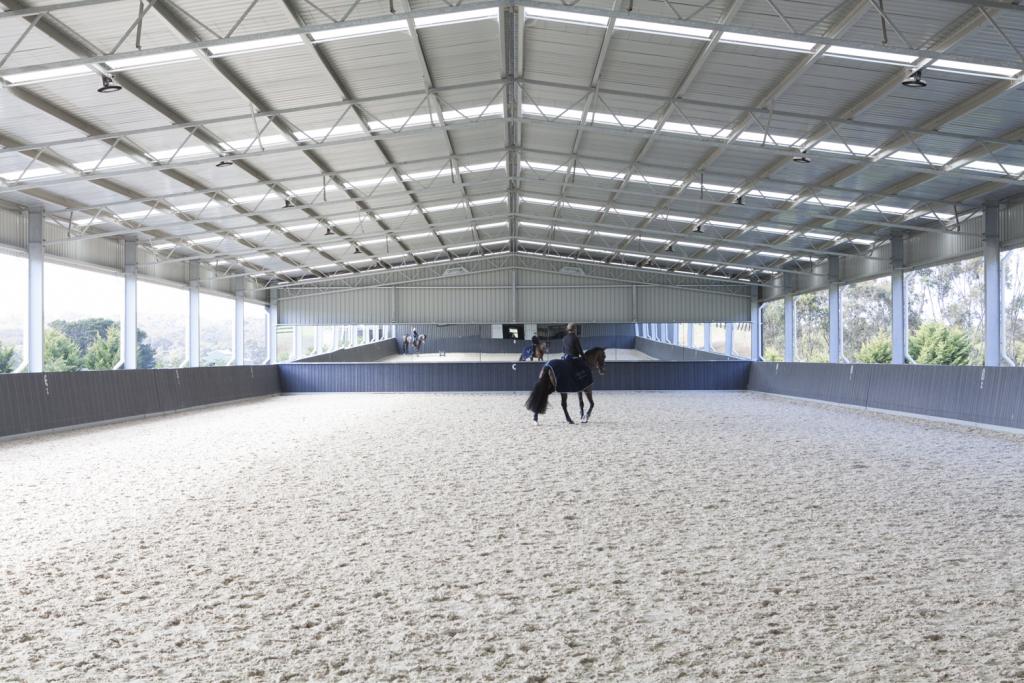 Small to Medium Equestrian Arena
This covers anything up to a 40m x 21m roof-only riding arena cover. A project of this size will usually cover up to 2/3 of a standard Olympic size dressage arena construction project.
Cost range: $100,000 – $140,000*
Medium Equestrian Arena
Medium sized projects range in size, up to 64m x 24m. This is enough to cover a full-sized Olympic size dressage arena.
Shed cost range for roof only cover including installation: $150,000 – $250,000*
Large equestrian buildings
Large scale projects include combined indoor arenas and stables complexes. This category has no limit of sizing, rather we work with our client's to provide the best equestrian facilities no matter how large the building is. They range from high-end private-use arenas for dressage, jumping, reining and western-style riding to public use arenas.
Cost range: $250,000 – unlimited*
Additional costs for a standard 61m x 21m roof only indoor riding/dressage arena construction
The shed prices of attaining building permits depends on the overall scale and cost of the project. This indicative price is a minimum of $5,000 and is for private recreational use arenas only.
Indoor arena building foundations Cost $10,000 – $15,000*
Laying foundations for your indoor arena. The cost will vary somewhat depending on the conditions on-site.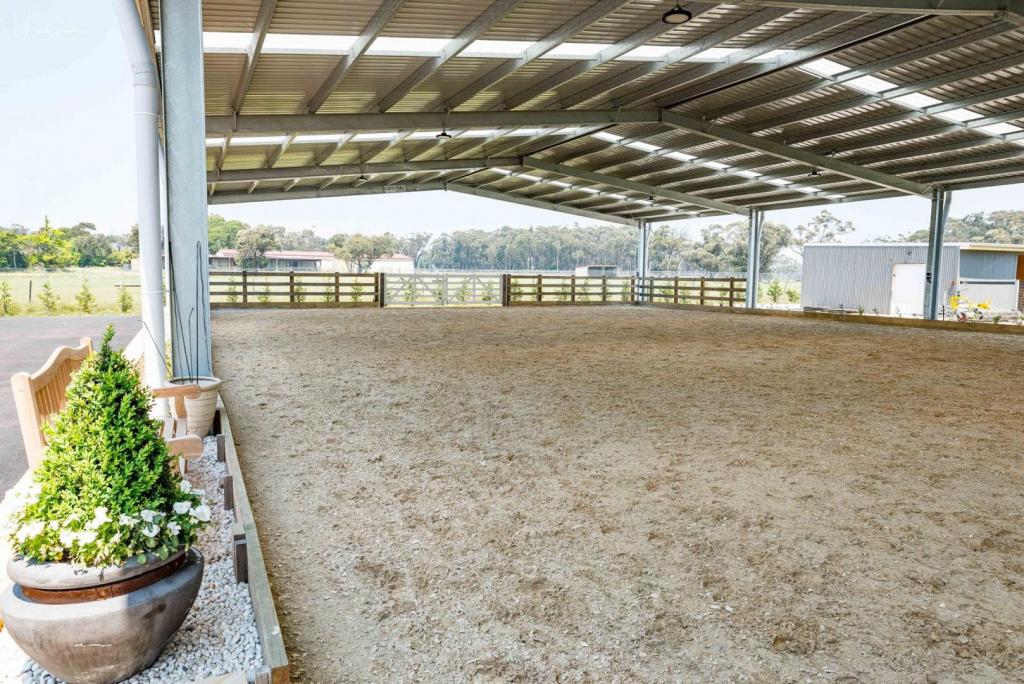 This price includes supply, engineering and delivery of your complete roof only indoor arena frame and cladding kit. Prices will vary depending on a range of architecture and design requirements. These will include the following:
Whether the indoor arena features closed walls
Whether the client chooses to opt for Colorbond cladding instead of zinc
Ventilation options
Natural light options
Indoor riding arena construction cost $25,000* plus.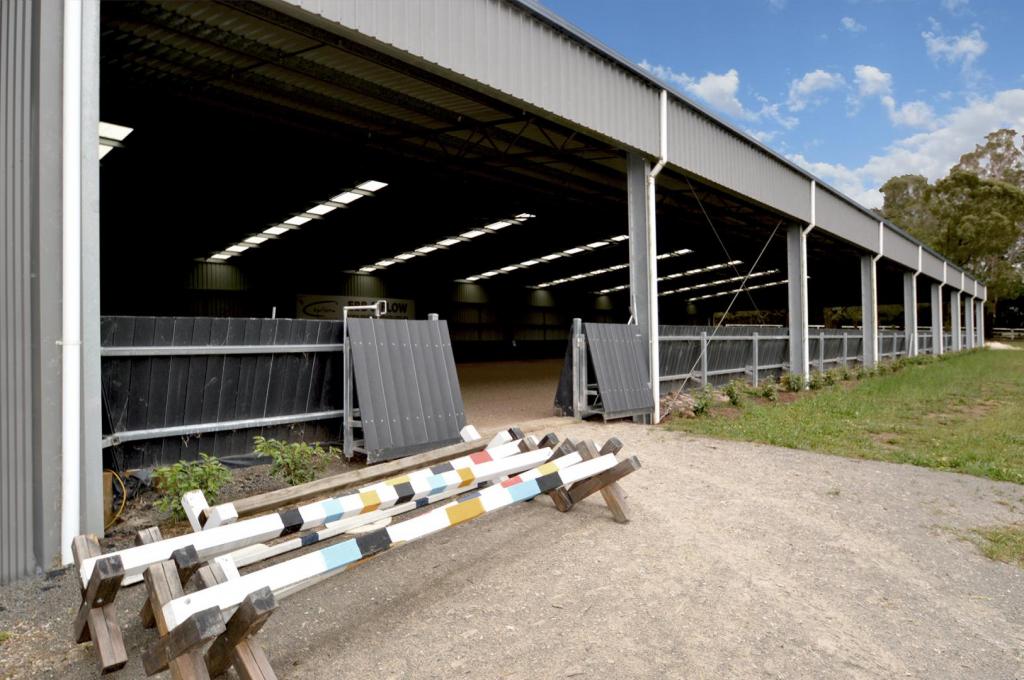 This price indicates how much it will cost to construct and install your indoor arena on-site. Price will vary on your location. Central Steel Build builds in SA, VIC, NSW and QLD only.
Indoor riding arena kick rail system cost $28,000 – $45,000*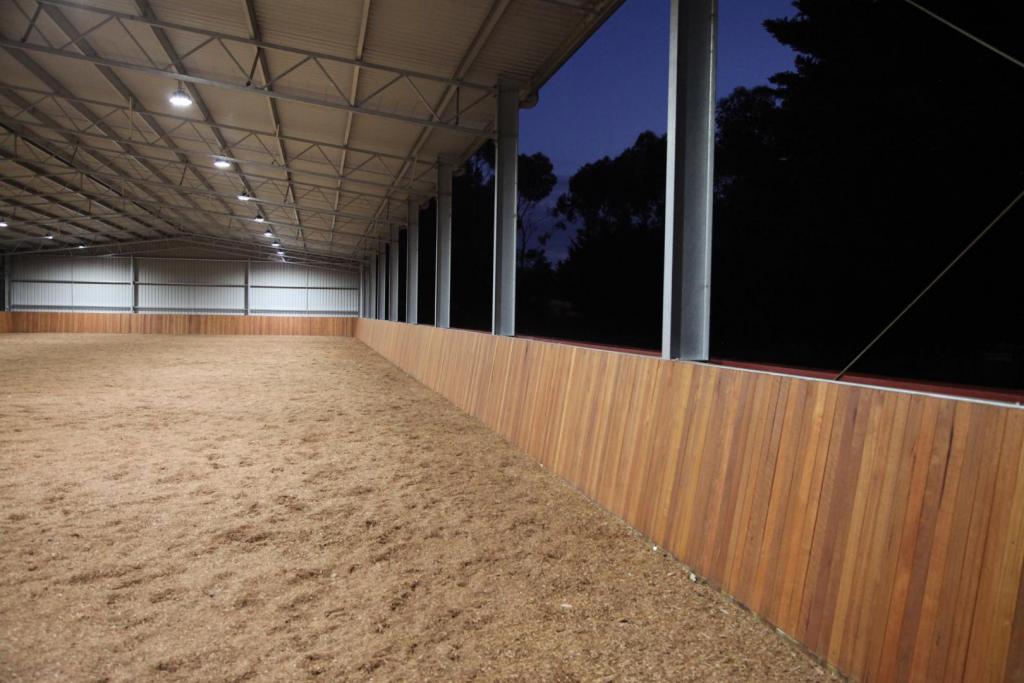 Supply and installation of our unique Equinarail perimeter kickrail framing systems on-site. Minor variations in cost depending on the options selected for your kickrail.
Equinarail is a complete framing system including surface retainer, gates and midrails, completely set up to facilitate your choice of lining boards. The prices above exclude the price of lining boards. Central Steel Build does not provide or install lining boards.
Central Steel Build have been designing and building equestrian facilities for 40 years bringing a wealth of experience an unmatched design flair, engineering excellence, construction expertise and five-star customer service.
You can click on the Request a Quote tab on this page to find out how Central Steel Build can help your dream indoor arena become a reality.
*All prices are an indication only and are subject to change at any time due to industry steel prices. The prices also do not include erection or site preparation.