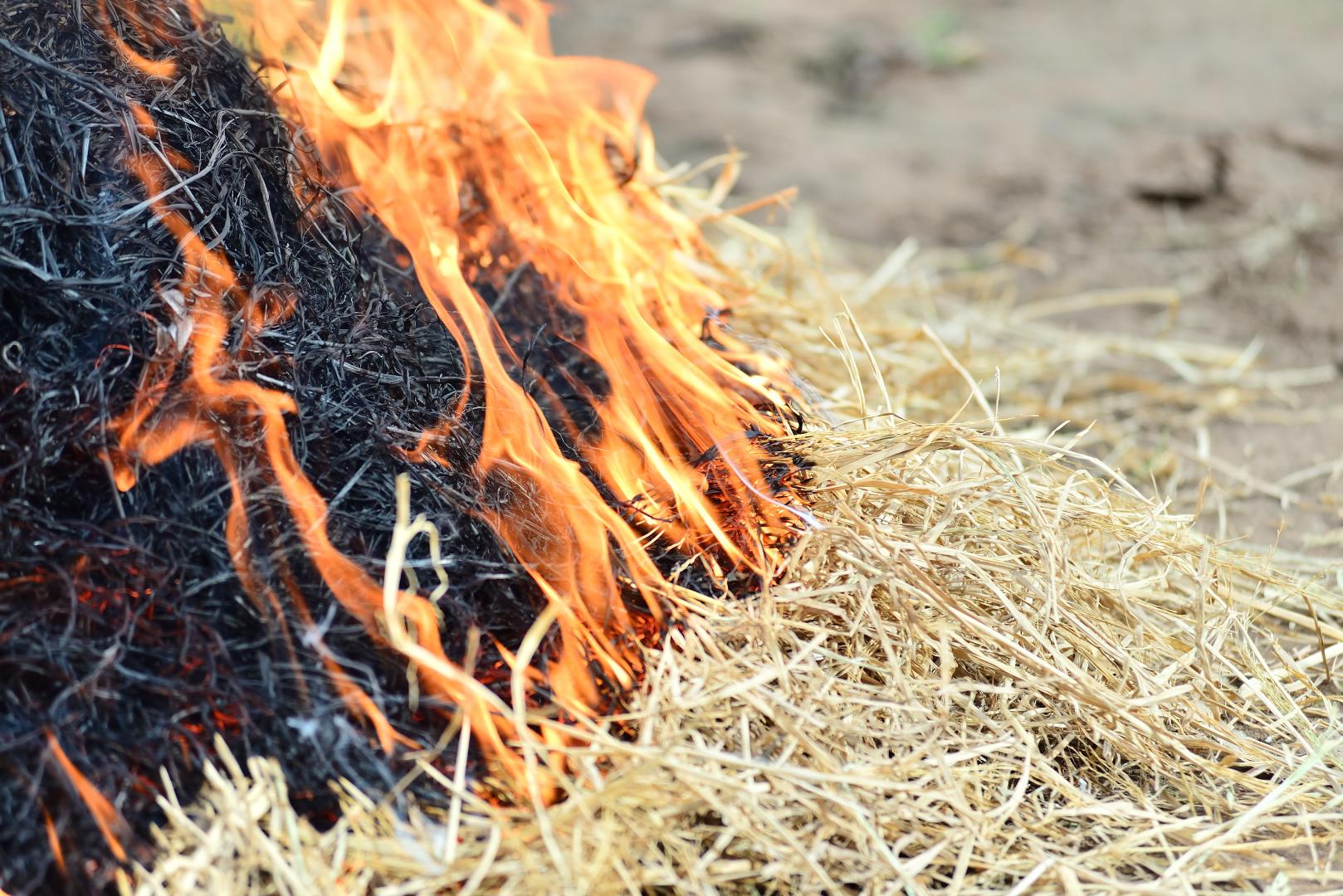 The dry conditions currently in some parts of Australia are similar to those seen last year and have lead as a warning to all farmers when cutting, baling and storing hay. Victorian Country Fire Authority Chief Officer Steve Warrington has stated that firefighters responded to a record number of haystack fires in the last fire season. This is a message to farmers to exercise extreme caution in hot weather this summer when working with hay to prevent potential fires. Mr Warrington emphasised that haystacks can pose a great danger and occupy crucial fire-fighting resources for days during a potentially extreme fire season, and that people do not realise that a haystack fire can take up several days of CFA Fighter's time letting it smolder and making sure it does not get out of control.
It is imperative for all farmers to know that haystack fires can easily start from lightning, equipment and machinery, however the most common source is from spontaneous combustion. Spontaneous combustion can occur from several causes including hay being not properly cured before baling, not being stored to protect it from rain and damp, which results in non-recommended moisture content in the bales. The bales are then stored in environments with high temperatures and little airflow which triggers chemical reaction that leads to fire. This can happen to any bale no matter the size.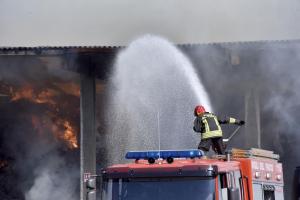 Warrington has pleaded with the agricultural community of Victoria to "please make sure to keep your haystacks out of the rain to avoid fluctuating of moisture content". Since 2008, the CFA have responded to more than 1500 haystack fires, and as Warrington stated " by storing your haystacks properly, you can avoid adding to those statistics and save yourselves from the costly impact of fire."
Below are some important tips to adhere to this fire season when working with your hay.
Ensure hay is properly cured before baling.
Know the history of the hay you buy.
Keep haystacks to a limited size.
Monitor moisture and temperature of your hay regularly.
Store hay in separate sheds away from farm equipment and other buildings.
Keep your hay dry. Protect it from rain, leaking rooves or spouts, and runoff.
Do not stack hay right to the top of a hay shed. Allow some air to circulate at the top as this helps carry away moisture.\
Here is a temperature guide of how to gauge the danger of your hay catching on fire. Insert a crowbar or temperature gauge into the hay and leave it for two hours.
Less than 50 degrees (can handle the bar without discomfort): Check temperature daily.
50-60 degrees (can only handle the crowbar for a short amount of time): Check temperature twice daily and remove any machinery from the shed.
60-70 degrees (can only briefly touch the bar): Check the temperature every 2 to 4 hours and move the hay to improve airflow.
Over 70 degrees (bar is too hot to hold). Potential for fire. Call 000 immediately.
credit: Dairy News Australia