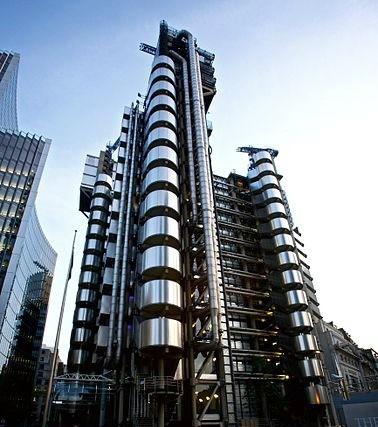 ING House, Amsterdam, Holland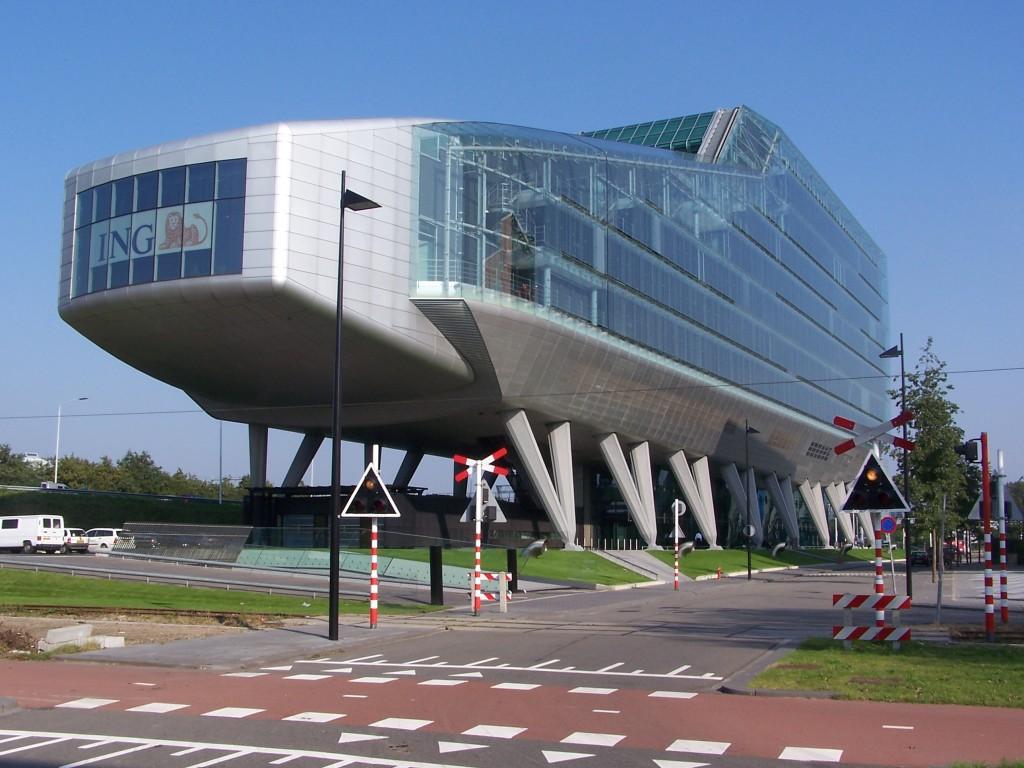 This interesting building constructed in 2002 is often nicknamed as the shoe or the dustbuster. The building is constructed like a table with sixteen legs resting on pins in the ground, almost making it look like some kind of insect.
The Dancing House, Prague, Czech Republic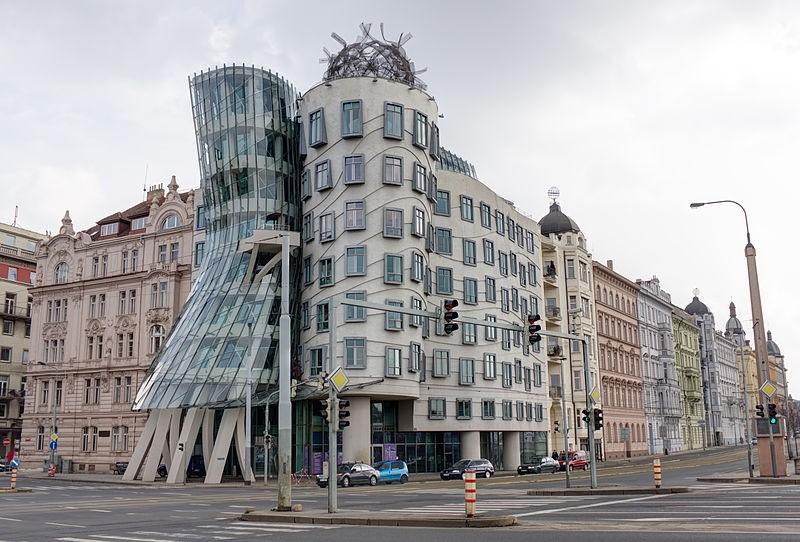 The Dancing House stands out very uniquely from the rest of Prague's ornate gothic buildings. It is considered as a contemporary classic that is unique from its surroundings. The building was constructed in 1996 and is comprised of office spaces apart from the top floor which is a restaurant.
Nakagin Capsule Tower, Tokyo, Japan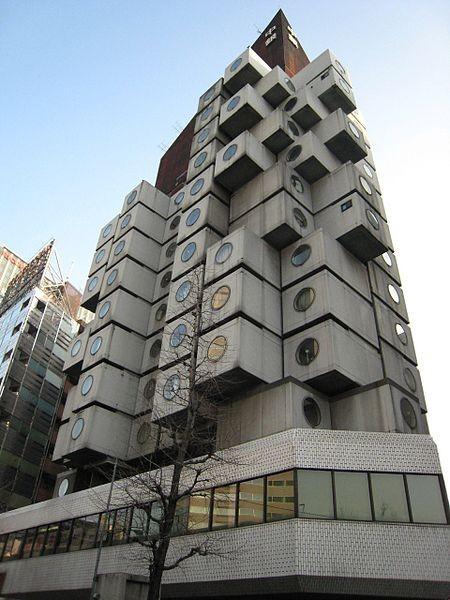 This building has replaceable 'units' which means entire parts of the building can be taken out and updated whenever needed. It was built in 1972 however it still stands out to be unique. The building is mixed use of residential and business today.
Manchester Civil Justice Center, Manchester, England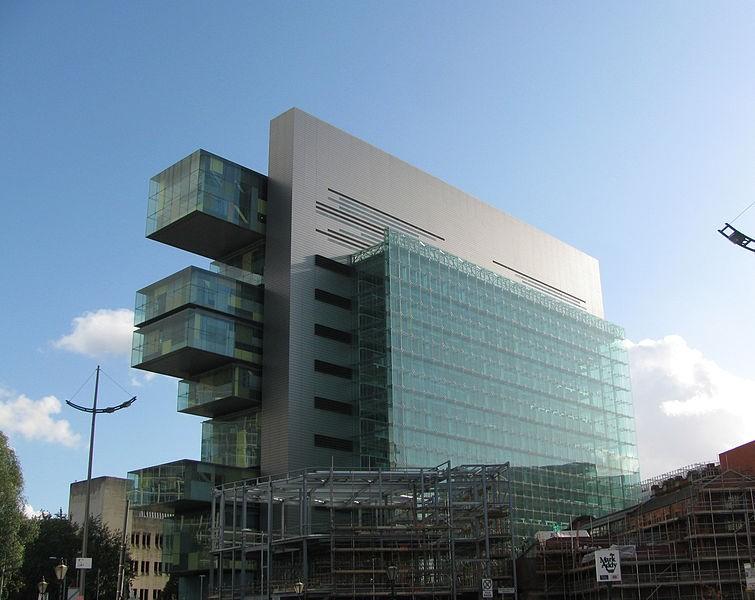 Although this building is not strictly deemed to be an office complex, it is a commercial property. The unique building was constructed in 2007 and is an interesting example of Futurist and Expressionist architecture in England.
St Mary Axe, London, England
This building is also known as the Gherkin and is used for commercial use. The Gherkin was constructed in 2003 and was purchased for 700 million pounds in 2014 by the Safra National Bank of New York.
Lloyd's Building, London, England
The 'inside out' building is located closely to The Gherkin. This building was constructed in 1986 and is the youngest in England to be given a Grade I listing by English Heritage. The eleventh floor houses a Committee Room that was transferred from the previous Loyd's Building.
The Robot Building, Bankok, Thailand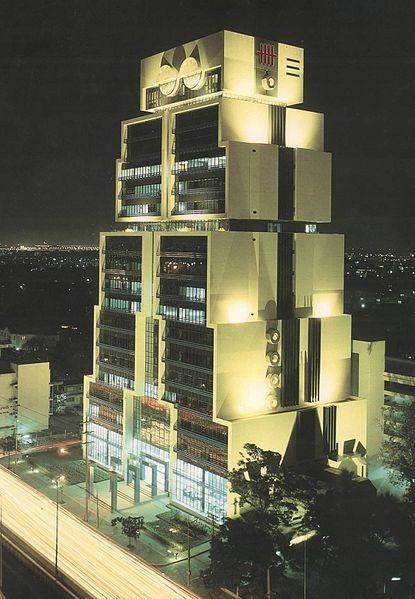 This strange building could be considered creative or simply an eye-sore. However, no matter your point of view the Robot Building in Bangkok is supposed to represent the increase of dominance of computers in finance. The building was constructed in 1986.
Office Center 1000, Kaunas, Lithuania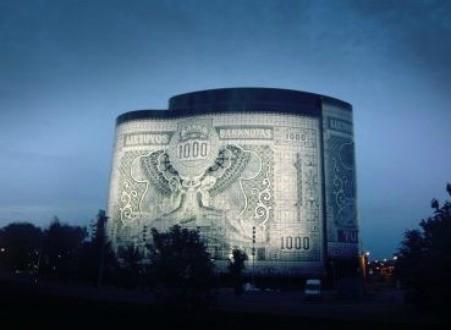 This building was constructed in 2008 and is also known as the Banknote Building. The image on the outside of the building is made from an enamel paint which allows the note to look printed on. The note design is from 1925 currency.
The Puerta de Europa Towers, Madrid, Spain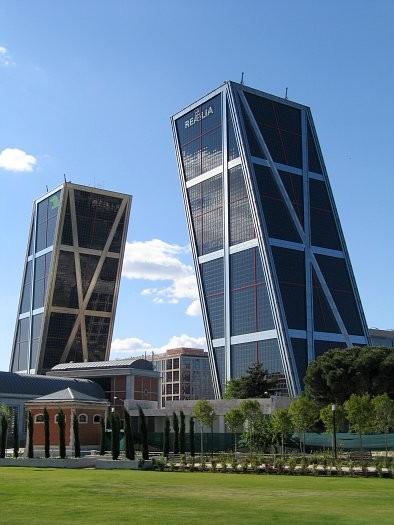 These two towers were the world's first leaning high-rise office buildings. They are also known as the Gate of Europe. Helicopters can land on either tower without any issues despite the buildings' sloped design. They were built in 1996.
The Crooked House, Sopot Poland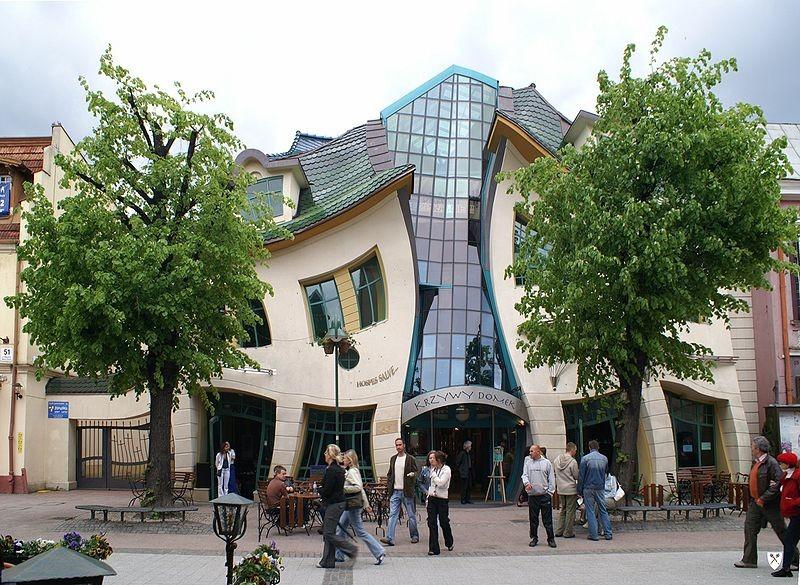 This is regarded as the most unusually-designed building in the world. It was built in 2004 and designed by an artist and children's book illustrator Jan Marci Szancer and a local painter Per Dahlberg.