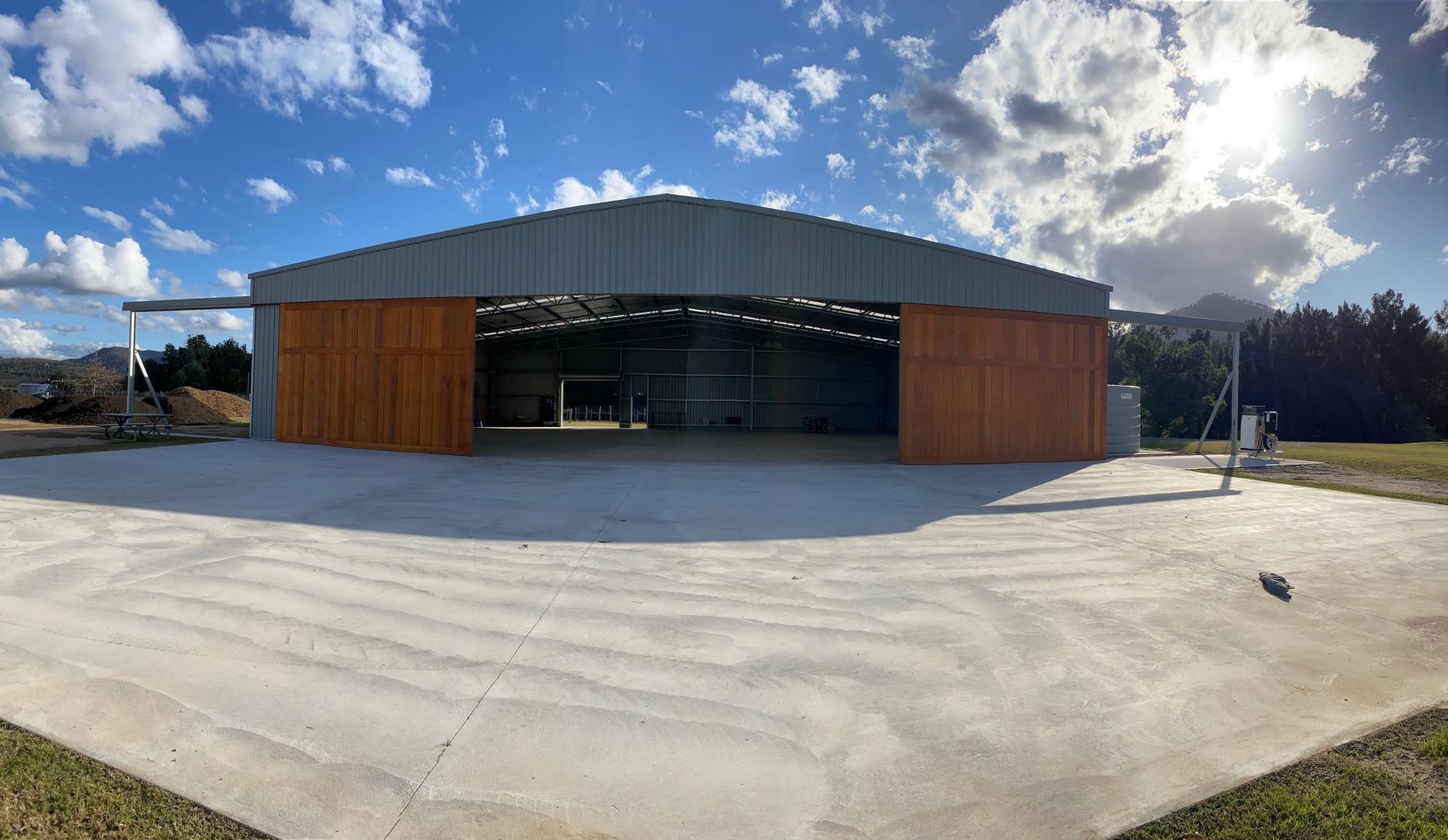 Different hanger door ideas
Every aviation hangar project is different and needs to be designed according to your specific needs. Our aviation building specialists can work with you to design a hangar around your aircraft and exact location.
There is a lot of different elements that go into designing your perfect hangar, one of them being the type of doors you choose. After years of experience in hangar construction, we know a thing or two about hangar doors. Let's take a look at some different sliding doors that we recommend, depending on the specific situation.
Sliding doors with traditional outriggers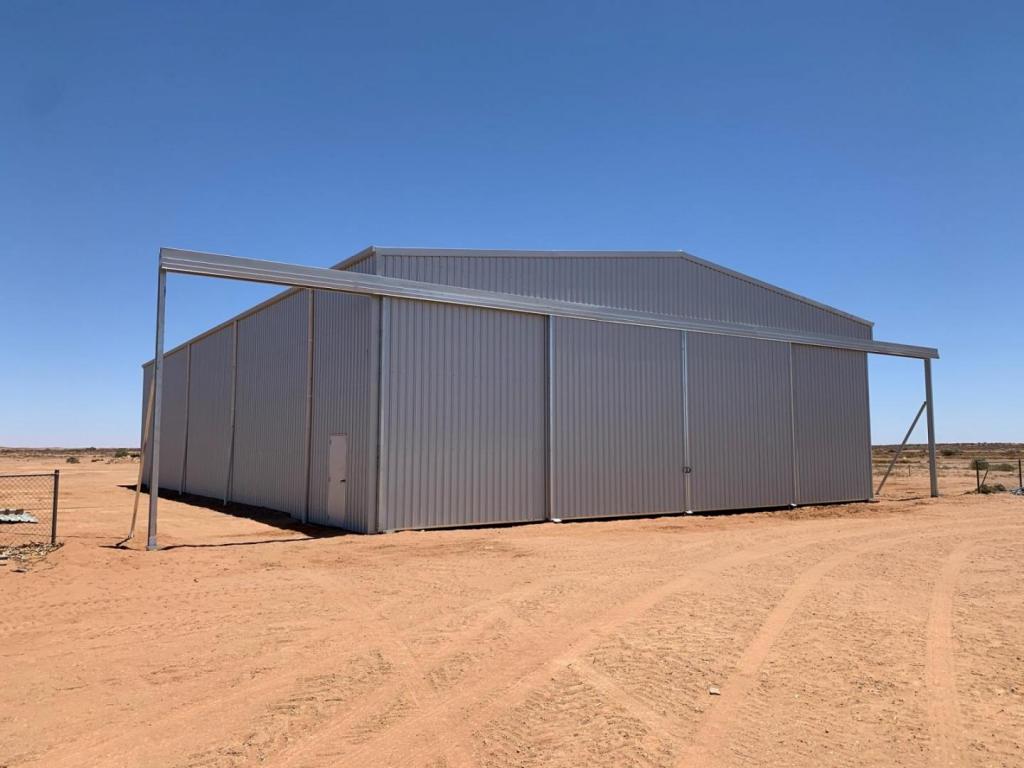 We've seen sliding doors with a traditional outrigger system on a lot of hangars over the years. This door system is one of the most popular and commonly used for aviation hangars. Using external outriggers with sliding doors allow maximised opening clearance to move aircraft in and out of the building, reducing the chance of hangar rash. If you have plenty of room each side of your hangar to place the outriggers this door system will be a great option for you.
Single outrigger system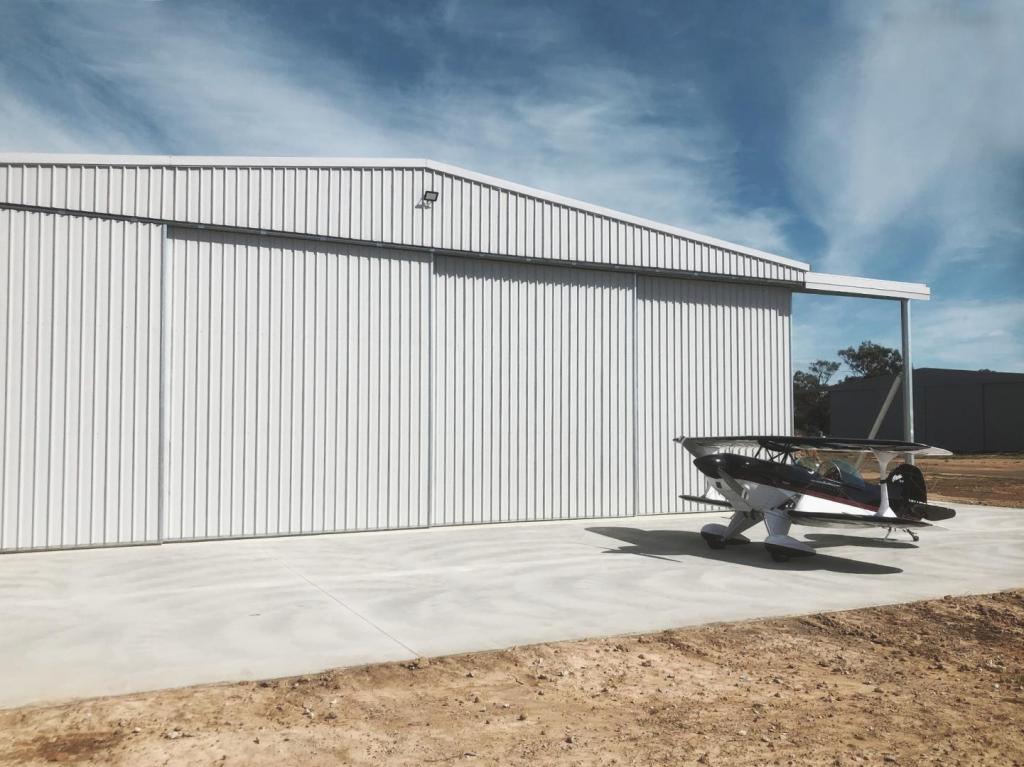 Outrigger systems can be customised so the doors extend to a single outrigger only. Aviators who do not have enough room on their land for two outriggers or it is not practical to have one on each side of the building can opt for a single outrigger sliding door system. This system is customisable to both sides of the hangar, you can discuss with our aviation specialists what the best solution is for you, your aircraft and your needs.
Curved track internal system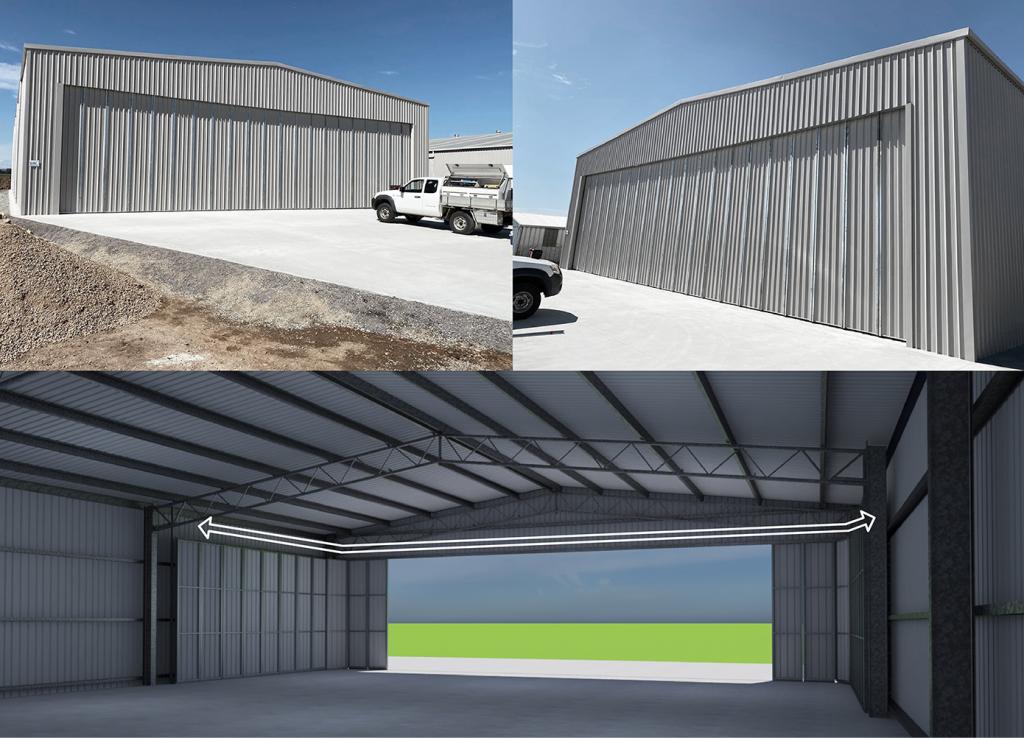 If you do not have room on your land for a hangar with any outriggers, you can choose to have an internal curved track sliding door system installed. The sliding doors in this system are divided into panels which travel around the corner of the hangar internally to open the door. This specialised system is slightly more expensive than the traditional outrigger option but it provides a clean and streamlined finish to the build externally.
Traditional sliding doors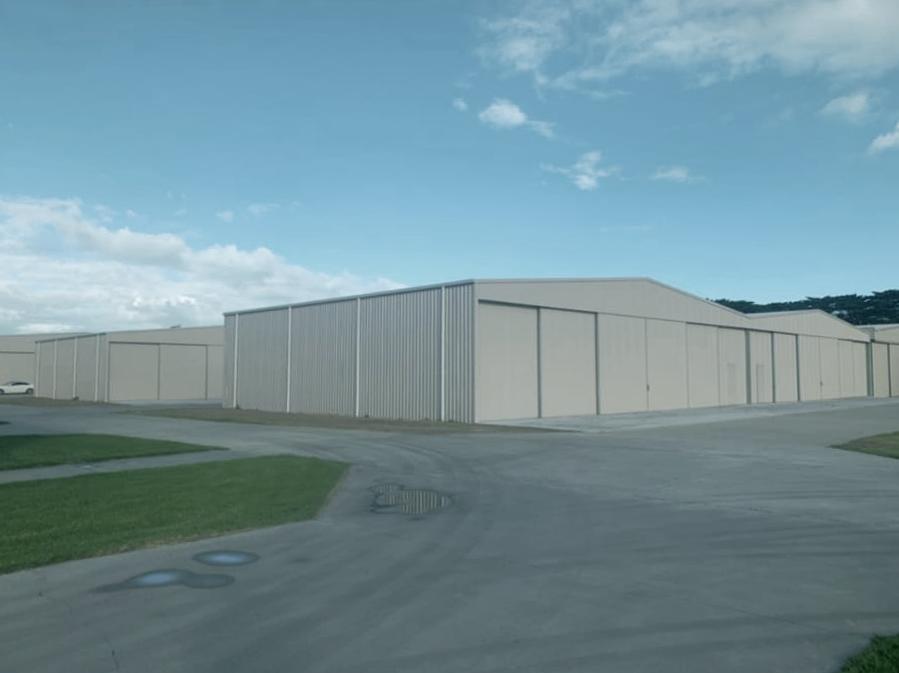 If the above options are not practical for you, there is always the option to choose traditional sliding doors for your hangar project. A sliding door system without any kind of outriggers or internal track system is less expensive and looks neat and tidy but has the limitation that it doesn't allow the full width of the hangar opening to be utilised.
We recognise that there are other specialised types of hangar doors. Where an alternative door type is required we will frame out the opening for your preferred door supplier to supply & install their door. Call us on 1300 955 608 or click on the Request a Quote tab on this page.