There's something uniquely beautiful about the majesty of a horse. That's why we love simple photos that capture their natural details.
Below are 12 of the most amazing artistic horse portraits:
---
Find out more about our equestrian services here or find out what an indoor riding arena costs. 
Everything You Need To Know About Dressage
Dressage is a french word which is interpreted as 'training'. It is considered widely as the most artistic and elegant of equestrian sports. This sport requires a rider and horse to be in perfect harmony together whilst performing. Dressage riders and horses perform 'tests' that consist of a course of movements and are judged on a scale of one to ten on these.
Dressage is seen to be the foundation for mostly all equestrian disciplines. Due to the precision required in the movements, the rider and horse need to be balanced and aware down to the most subtle aids.
Dressage Levels 
There are ten different levels of dressage. These range from very basic skills up the highest levels which require literal perfection and years of training to master. Each level until the sixth has three tests of which the rider can choose.
Scoring 
For the first four levels of dressage there is only one judge for tests. Judges score movements on a scale of one up to ten. Competitors and their horses are scored on collective marks and the score for each movement is added together to come up with a final number of points. After this the number of points is divided by the highest number of points achievable and multiplied by ten to create a final percentage score.
Dress Code 
Dressage riders are required to wear formal clothing in tests. The dress code for all tests up to the fourth level is a short riding coat of conservative colour with a tie, choker, stock tie or integrated stand-up collar, light coloured breeches, boots, and protective headgear. There are more specific rules relating to certain levels.
Horse Type 
Generally expensive breeds of warmbloods are used for dressage. Warmbloods are extremely talented horses with nearly all breeds having foundations in European countries. Whist these horses are beautiful and athletic you do not have to have a warmblood horse if you wish to compete in dressage.
How to Keep Schoolyards Safe
There are very high Occupational Health and Safety requirements on school yards, in order to keep both students and teachers safe. There are many things to take into account and ways to maximize the safety of your school yard. Although the risk of injury is never entirely removed, you can make it a lot lower through these ideas listed below.
 Hard surfaces under equipment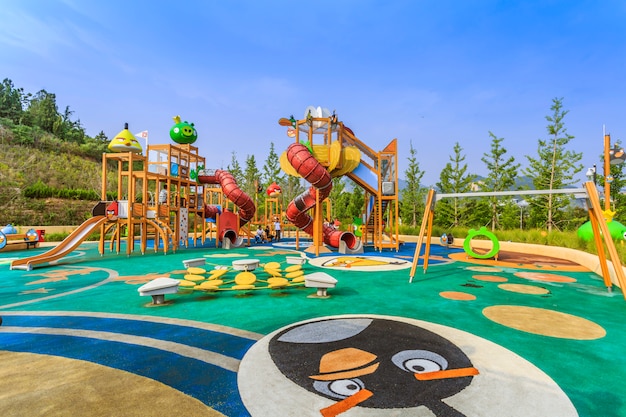 Having hard surfaces under equipment makes the risk of a child hurting themselves if they fall far higher. Try to implement softer surfaces such as bark or spongy flooring to cushion a fall.
Lack of maintenance 
It is obvious that upkeep of any school yard is important. Broken or faulty equipment should be removed and dangers such as pot holes in the grass or slip hazards should also be taken care of to avoid unnecessary injuries.
Inadequate supervision 
Supervision is critical during recess and lunch in the school yard. Students should be watched to avoid them from doing anything that could cause themselves or someone else harm. It is difficult to keep an eye on everyone at the same time though, ensure you have enough supervisors to have eyes over the whole of the school yard during these times.
Potential entrapment 
Little nooks and cranies seem to attract children, especially younger ones to see if they can fit in them. This could result in a child being trapped and getting injured. Look over the school yard to make sure there are no places that provide such opportunity.
Pinch points and sharp edges
Playgrounds often have nasty little defects that can cause injuries as such. Pinch points and sharp edges are big Occupational Health and Safety hazards and should be removed if possible.
High platforms without barriers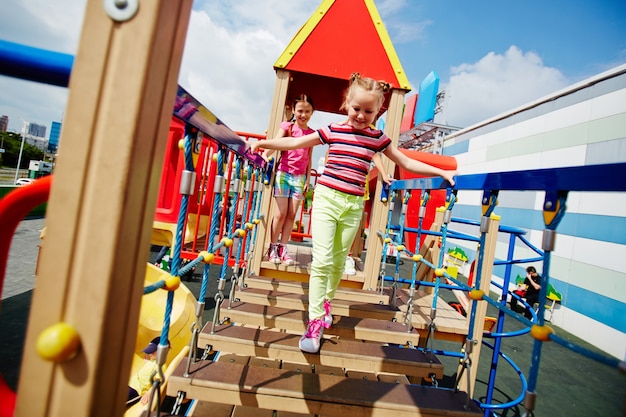 This should be obvious to make sure high places have barriers to reduce the risks of students falling and hurting themselves. However as kids enjoy climbing they sometimes will get to high places where they aren't meant to be. This ties in with making sure playground equipment is used properly.
Overcrowded play areas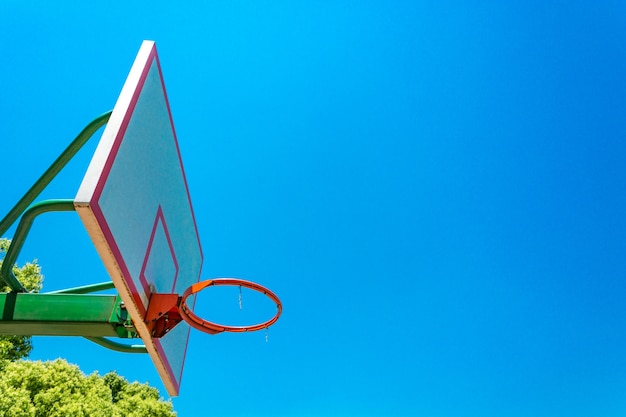 To many students running and playing in one place at the same time is very dangerous. Someone getting hurt is almost unavoidable when there are too many people running around in a small place. Make sure your supervisors look out for this in the school yard to avoid the extra injuries.
Ball Court Covers 
Make sure your ball court covers are as safe as possible by padding all columns properly. Also make sure your ball court cover does not have cross bracing along the sides, as this is sure to cause some serious injuries if any student runs into it or trips on it.