Horse riding is one of those rare and beautiful activities that teaches you so much about the world we live in.
It's a secret that all horse-riders already know: great insights come from the saddle:
Find out more about our equestrian facilities here. 
Five Of The Most Beautiful Horse Barns In The World
How Much Does A Horse Barn Cost?
The average cost to build a horse barn is $76,800. They range in price from $20,000 to $80,000. Find out more here. 
The 5 Most Beautiful Barns Ever
For most riders, the barn and stable are not much more than functional spaces. Your horse always comes first, your barn and your stables are just spaces that keep your horse comfortable. That's the beauty of the relationship; as long as you and your horse can be together, nothing else matters very much.
But there's something a little bit special about the stable too. The cool air and the sweet smell of hay. It's a private space where you can spend some quiet time looking after your horse.
And even though we love the intimacy of a simple, small stable, it's fun to dream about huge barns with ornate decorations.
Below are some of the most interesting and ornate horse stables and barns in the world.
The Grand Stables of Chantilly
These incredible stables are part of a larger building that houses a prestigious art collection and overlooks a racecourse.
Originally owned by the French noble family of Montmoncery, the stables were recently refurbished for $3 million. At the height of their usage, these stables housed 250 horses and 300 hunting dogs.
Rancho Paseana
This 228 acre ranch was bought for $18 million by Bill Gates, whose daughter rides competitively.
The palm trees, open space and the perfect cottage for horse-lovers make this a very nice place to be.
Christiansborg Palace
This incredible building in Denmark also has one of the most beautiful horse stables you will ever see.
Built in 1907, the building is the home of Danish parliament and the supreme court. It used to house 87 hunting horses and 165 carriage horses. Today it hold 20 carriage horses.
These horses are beautiful Klarubers from the Czech Republic. They are still used to transport the Danish Royal Family for traditional events.
Jackdaws Castle Stables
This 500 acre stable complex is every single one of your dreams combined into a single property. The place has everything; an indoor training area, an equine pool, equine treadmills, solariums and therapy bays.
This is where rider Zara Phillips trains, grand-daughter of Queen Elizabeth.
Amazing Wooden-clad Barn
This private luxury horse barn has no particular historical significance, but it does look absolutely stunning. The incredible wooden interior gives the place a sophistication and level of class that would almost live up to the beauty of the horses themselves.
A good horse stable is about matching your horse's needs. It's enjoyable to look at these kinds of lavish buildings. In the end, though, it's about building something that suits a purpose; keeping your horse safe and comfortable.
Our Barns & Stables
Take a look at our range of equestrian buildings in our EquinaBuild brochure.
8 Ways to Maximize Warehouse Efficiency
It is important to strive towards making actions in your warehouse efficient and streamlined, however it can be difficult working out how to do so. Here we give you 8 ways that will assist in achieving an efficient and more productive warehouse.
Automation 
Robotic automation may sound like a crazy idea to help your warehouse's work rate, however it is proven that robotic automation can assist manufacturers in achieving better productivity and it can be cheaper, as less employees are needed.
Optimizing Labor Productivity
Optimizing labor productivity should be a cornerstone of your warehouse improvement effort. It is critical for your organisation to understand production rates as labor is a high cost factor in warehousing.
Making Use of Vertical Space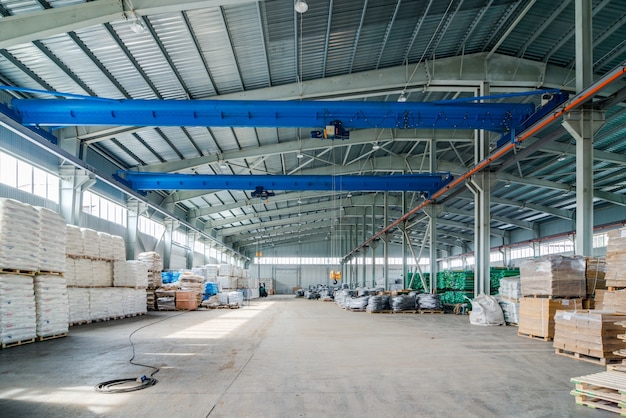 It is imperative to make use of space where ever possible in the warehouse. This can be difficult on the production floor as space is limited. A good solution is pallet racking, making better use of vertical space and allowing for the necessary floor space to be used in production.
Organized Workstations 
creating workstations for specific jobs that need to be done contributes to a more efficient method of production as each part of the process has a specific permanent location, along with the materials and tools needed to perform the job.
Picking Methodology 
Along with creating organised workstations in your warehouse it is important to determine whether the picking methodology you use is the best for your organization. Making the right order picking choices directly impacts on chain productivity, thus it is an important factor to consider.
Technology 
Ensure you keep up with any new technological benefits that could help you stay one step ahead of your competitors and contribute to efficient warehouse practices.
Storage Equipment
Perform a thorough assessment of current and future warehouse storage needs. By doing this you can improve storage density and picker productivity resulting in long term cost savings.
Lean Manufacturing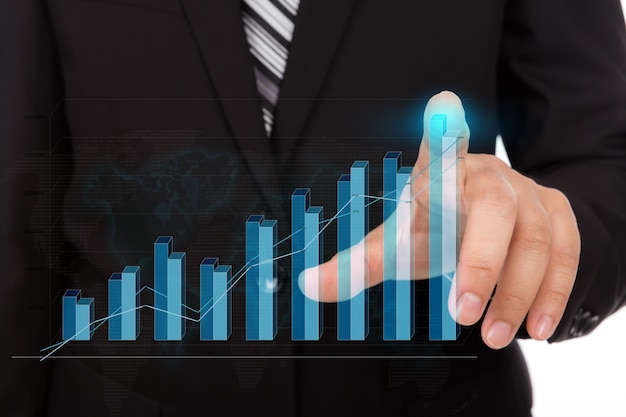 The ideas of the 5S/ Lean Manufacturing methods are being used by many manufacturers currently as the methods are seen to be extremely effective in enabling quicker and more efficient production and lowering overall costs.