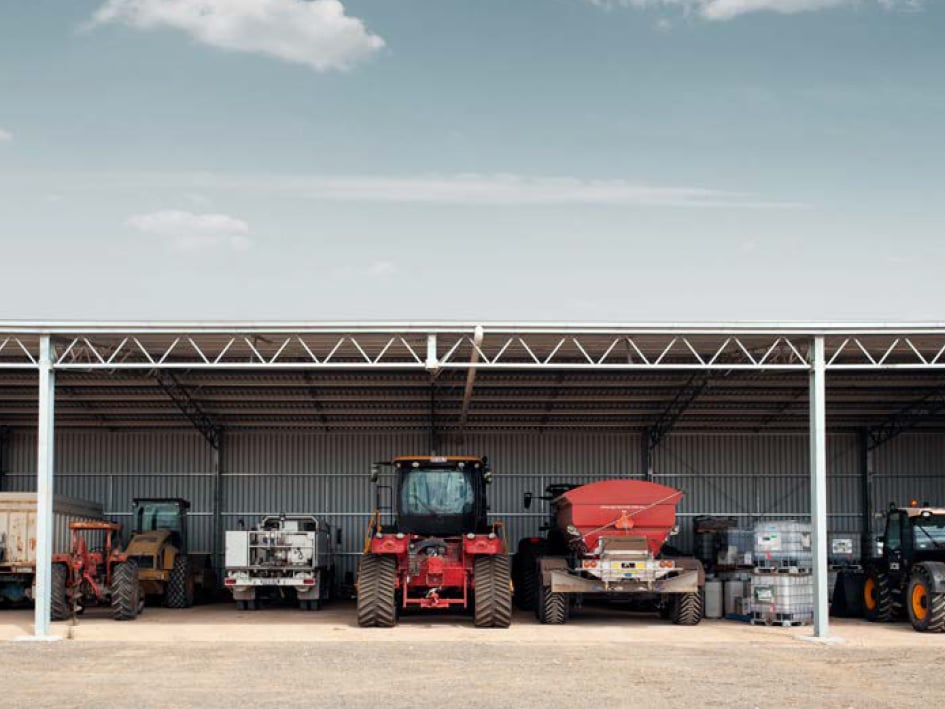 Agricultural shed advancements over time
There's nothing more Aussie than the classic, corrugated farm sheds dotted across our landscapes These structures simply used for storage and to protect livestock have been around almost as long as the institution of farming itself. But with evolving generations reinventing the family farm and its traditions, along with a new band of avant-garde agriculturalists joining the industry, a forward focus has transpired giving the old girl some new life. Embracing new practices and rapid changes due to environmental shifts, sustainability methods, developing technologies, equipment advancements and more sophisticated storage solutions, a 'shedvolution' has taken place awakening the beloved icon to work better for the savvy Agribusiness of today.
Along with this significant industry shift, come stronger, bolder, multiple-use, highly considered shed designs with meticulous features and efficiencies that would make any old timer jump back on his tractor and come out of retirement. Alas, her old charm stands true. Cost effectiveness, practicality and durability are key factors. Our farm sheds are custom designed specific to each
end user's needs, making every single job unique. With thousands of ag builds under our belt, we offer a huge range of options to ensure that every possible detail has been considered to enhance the build from sliding doors, roller doors and wall lights, to cantilever canopies and open or closed bays (we could go on). All of this comes with the confidence of knowing that our hot dipped galvanised columns and trusses will ensure your shed stands the test of time.
Hay sheds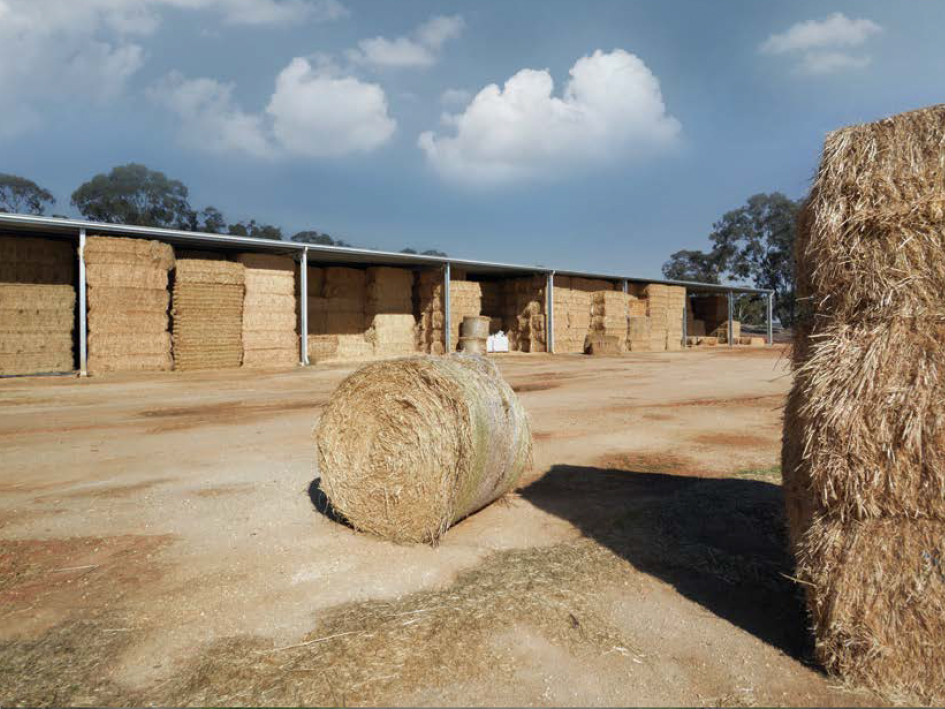 Over the years Australian baling methods have evolved continuously in the search of the most practical and efficient way to bale/store hay. Far more nimble in today's approach, if it's well-designed and precisely engineered, a hay shed will resist weather extremes and increase your farm's storage capacity.
Currently, the most popular shaped bale is the 'large square' which stack easily within storage sheds and compress large volumes of hay into a manageable size. Integrating market needs, we altered typical bay sizes in buildings designed for this purpose (8m or wider) and suggest maximizing height to take advantage of vertical storage space. 'Large round' bales are still formed too, here we advise 8m wide bays as the most cost-effective solution and reducing height to 4m in because the bales do not stack well any higher than this. There is real science (or should we say math) behind it.
Our consultants understand that the evolution of bale size and shape along with the progression of equipment capacity can greatly influence the size of your hay shed. The teamwork with each client to maximise the amount of hay you can store for the least dollar value, giving you a better return on your investment. We have also developed a handy online 'hay shed calculator' that will give you a quick guide here: centralbuild.com.au/hay-shed-calculator
Continually improving the features, we have designed a notable 'bale barrier' which can be included in your design – it's basically a heavy duty tensioned cable to keep hay bales off the back wall and can reduce the risk of damaging the structure.
Dairy sheds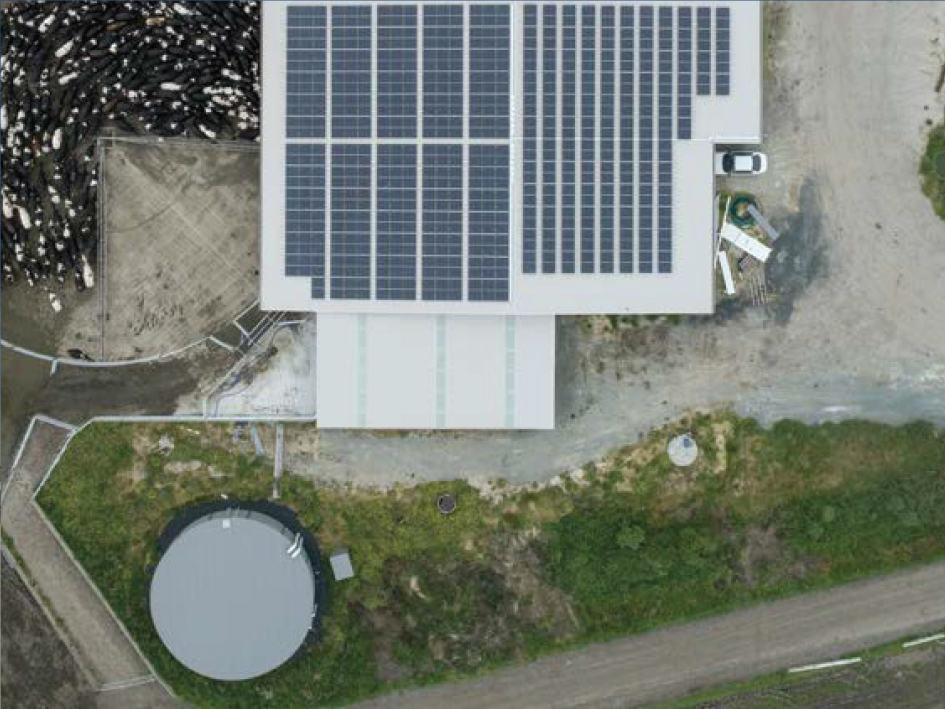 The Australian Dairy market has seen an incredible amount of innovation. New effective dairy building design makes for comfortable, healthier, happier cows, that are easier to manage at milking time with better quality production and higher volumes. Rotary styled dairies are becoming more common as the design offers significant advantages over traditional herringbone systems, such as
minimised speed of milking, easier to install automation, and a more open working environment. Yet the herringbone design is still a viable option as it is more cost effective to build, easier to expand and has less required maintenance.
There's no doubt contemporary dairy sheds allow for improved animal movement and greater efficiency. Our evolved buildings are designed and constructed to optimise ventilation, lighting, and herd access.
Shearing sheds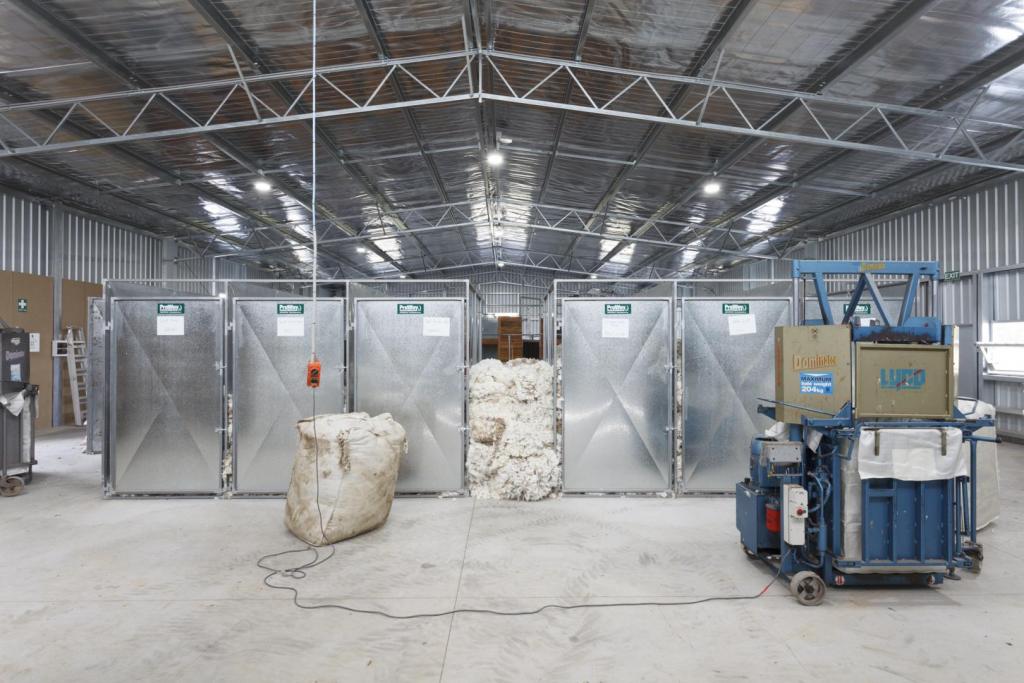 Attention to detail and sophistication in the initial design promotes key benefits like easy access, good ventilation, and abundant lighting for the contemporary shearing quarters. These tell-tale signs of evolution allow for an enhanced productive space, increased efficiencies, and noticeable improvements to streamline the shearing process, concurrently maintaining a safe, comfortable work environment.
Our process and years of experience merge to build a shed that accommodates your internal fit-out whilst prioritising worker experience, increased free flow yard movements, and animal welfare. We collaborate with your shearing shed fit-out provider to ensure seamless integration, both inside and out.
To improve ventilation and airflow throughout our shearing sheds, we have perfected the design of 'wall vents' that are not only easy to use, they are highly efficient and more cost effective than competing products.
Grain storage sheds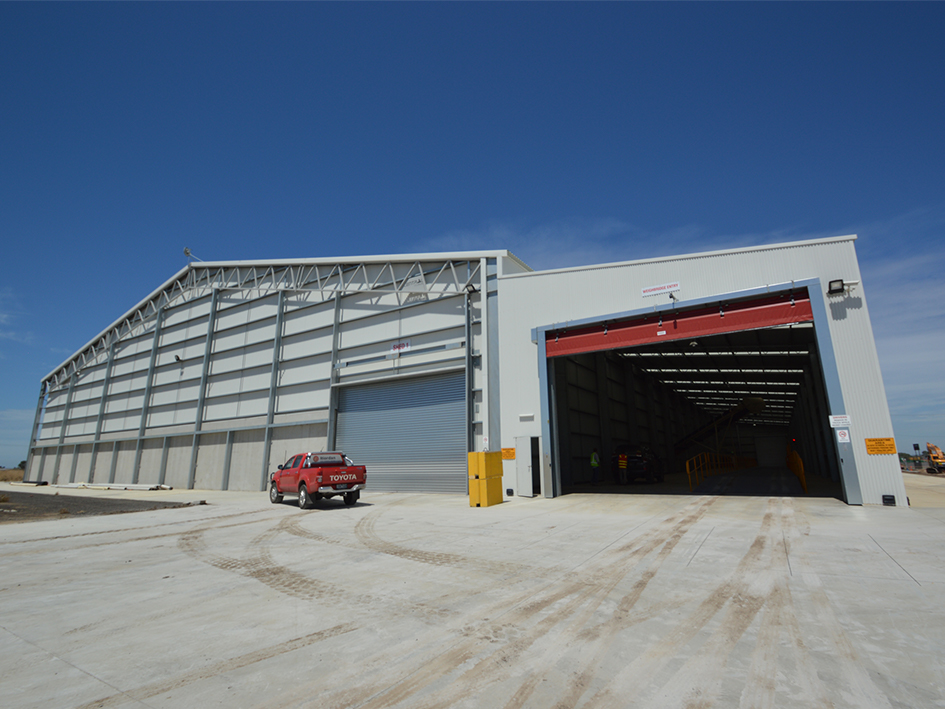 Whether it's grain, fertiliser, minerals, or cotton, we work closely with you to understand your needs, so we can deliver a solution that strikes the right balance of light, ventilation, machinery access, and protection from dust, weather, and pests. We carefully consider load-bearing walls and angles of repose to ensure we correctly accommodate the input and output of your product. Internal cladding is optimal for grain and fertiliser storage so that there are no horizontal surfaces for the product to collect on. When deciding on the best option for you, it is important to identify the bulk density (m3) of the material going into the shed to ensure the shed is fit for purpose.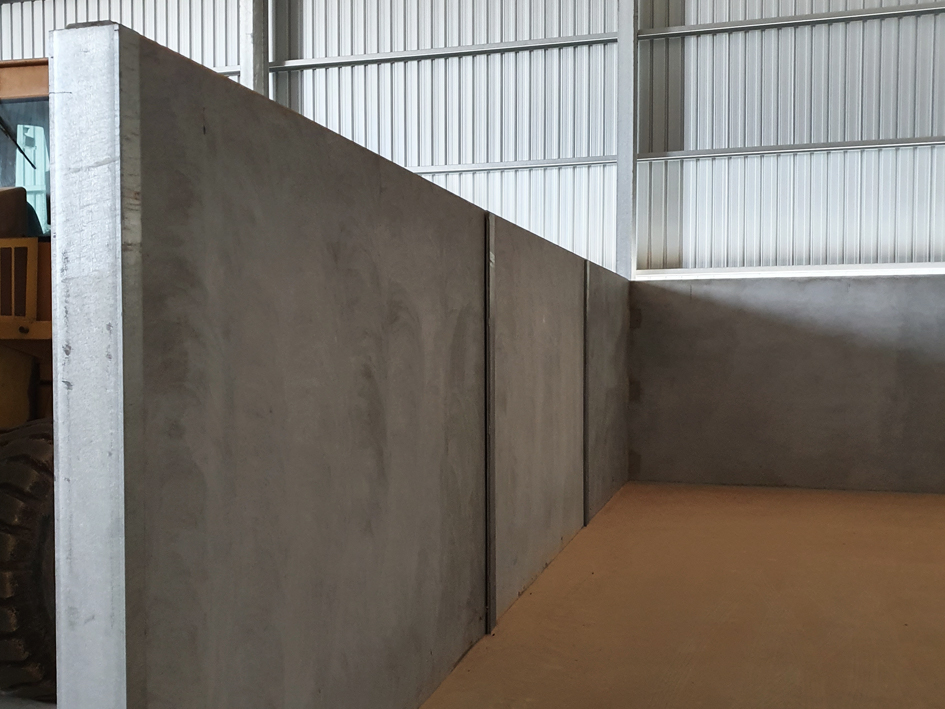 Internal cladding with concrete dado: This option is robust and more compatible when using heavy machinery within the shed. Typically it comprises of a concrete panel up to a specific height, designed to take the weight of grain/fertilisers and then internal cladding for the rest of the shed. Concrete dado is normally integrated with the concrete slab engineered by CSB and installed by a third party. (main image).
Internal metal cladding: The metal cladding is used as the retainer with extra supports/strengthening, up to a specified height, to cope with the weight of the grain or fertiliser. This option is more economical and able to be constructed without a concrete slab.