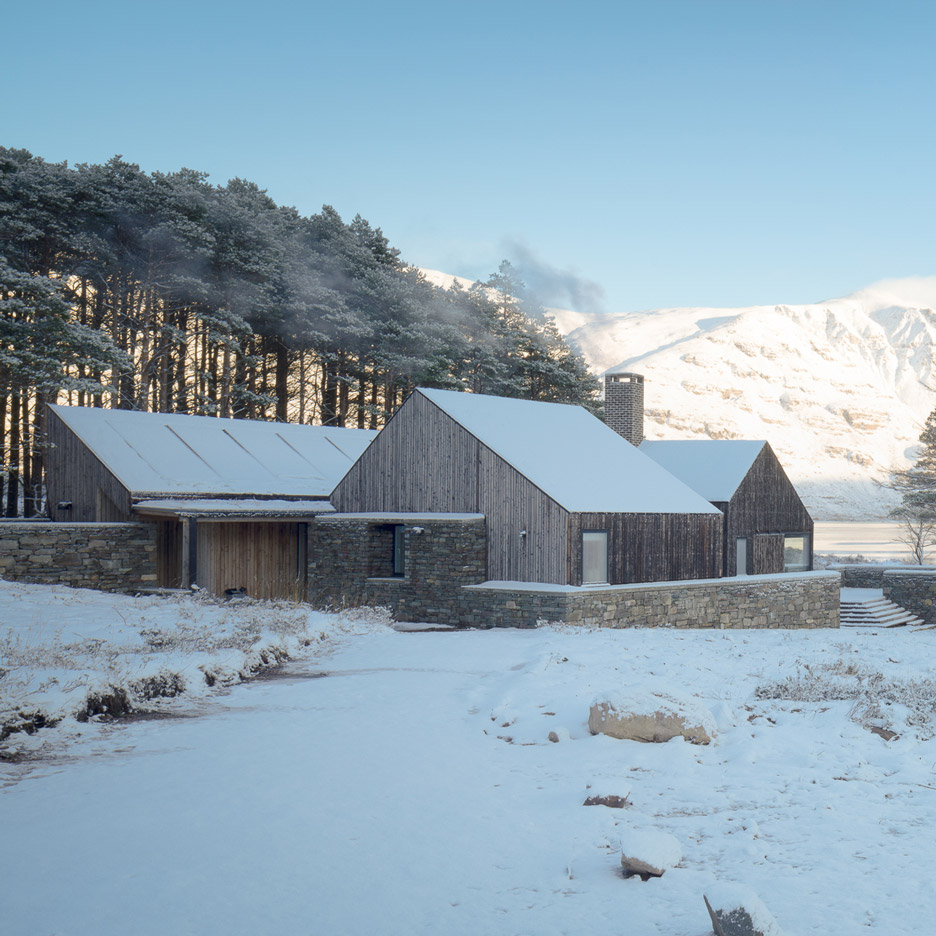 Customised buildings are obviously a passion for us here at Central Custom, and we love the design of these different houses that support a self sufficient lifestyle. Check them out below!
Black Barn in England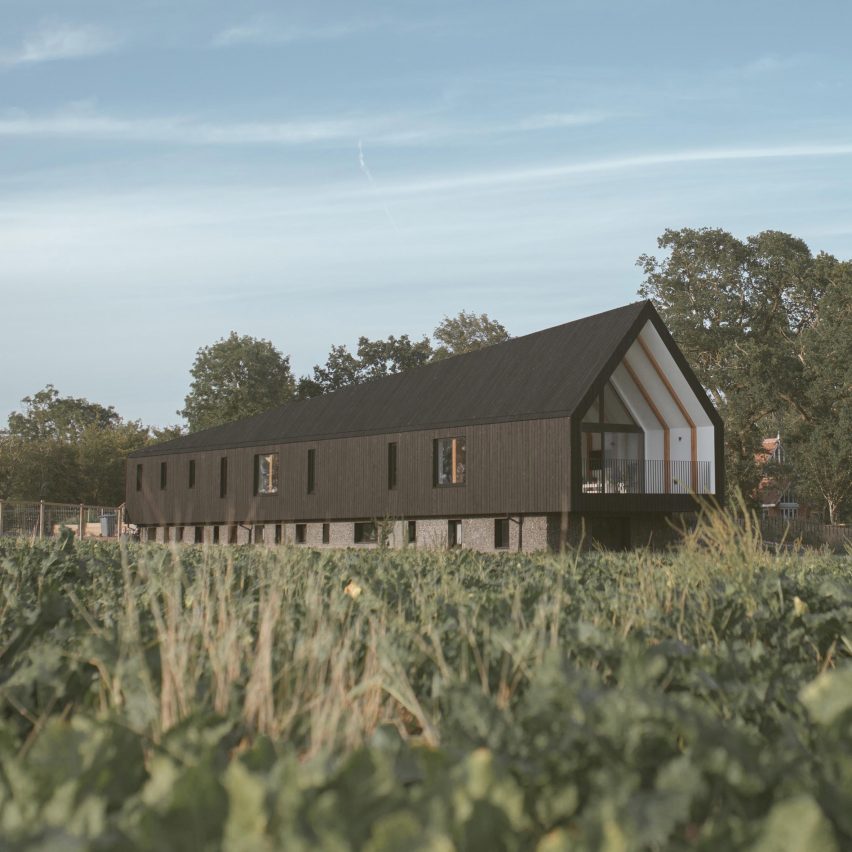 This house is designed specially by Studio Bark to have minimal environmental impact. The building is fully solar powered and fueled by bio-diesel. The tapered form of design helps to minamise heat loss during the colder weather, whilst the gable's glazing is slightly set back to help the building self-shade and keep cool in summer.
The Off-Grid Guest House in USA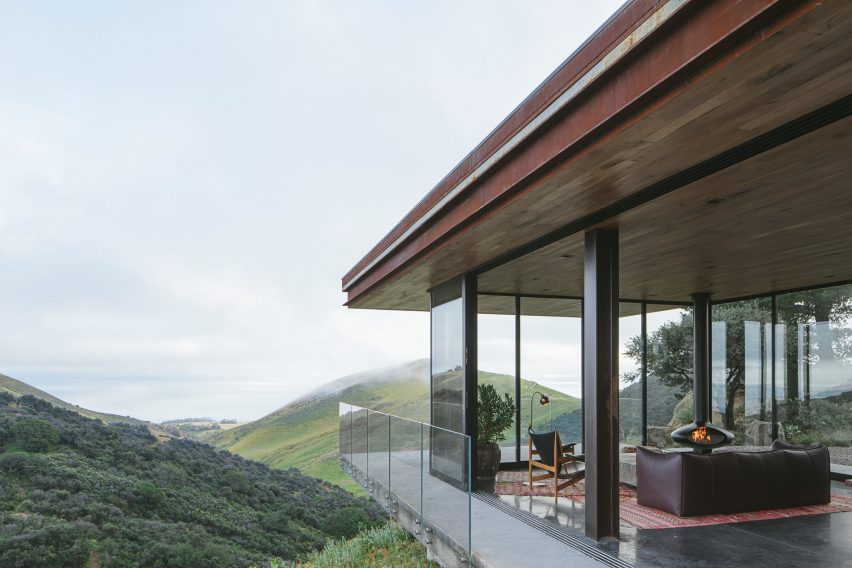 This house designed by Anacapa Architecture is located in an isolated Californian nature reserve to function completely off the grid. Power is taken from a photovoltaic system, with backup from a propane generator available. It has a private well and water treatment system for the house's use also. The house offers views of the Pacific Ocean and the surrounding hills which is enhanced by the complete glass front of the building. The building has a green flat roof with native flora to help it blend into the natural terrain.
Lochside House in Scotland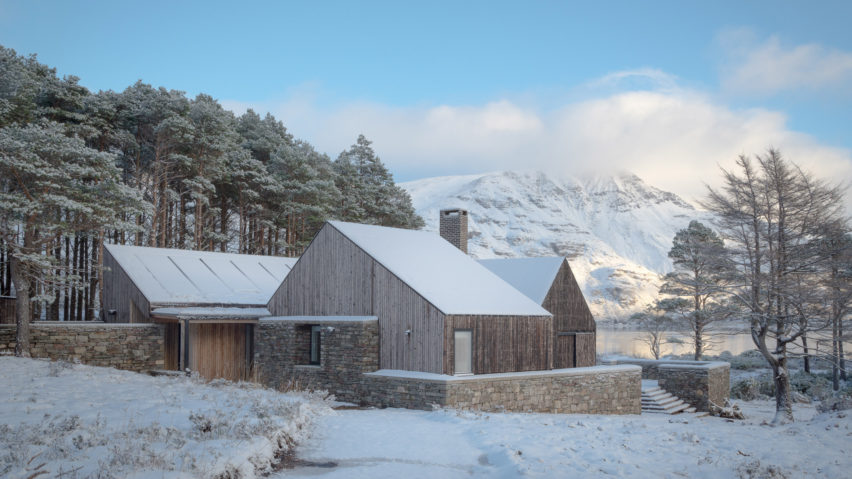 This quaint little cottage sits on the edge of a lake in the Scottish Highlands. It is built from natural materials that complement its location. The house is designed by Haysom Ward Millar Architects and was chosen to win the 2018 RIBA House Of The Year Prize. The house produces its own electricity from solar panels, and gets clean water from its own borehole.
Self Sufficient Chinese Courtyard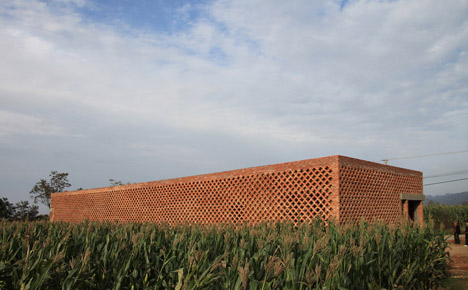 John Lin adapted the traditional style of the rural Chinese courtyard building, creating a house that is completely self sufficient. Within the walls of the house are a number of courtyards that accommodate a pig pen, biogas boiler that generates energy from animal waste. Also during the rainy season the roof is used to collect water that filters down into a large container that is stored throughout the year.
Conservatory House in Pretoria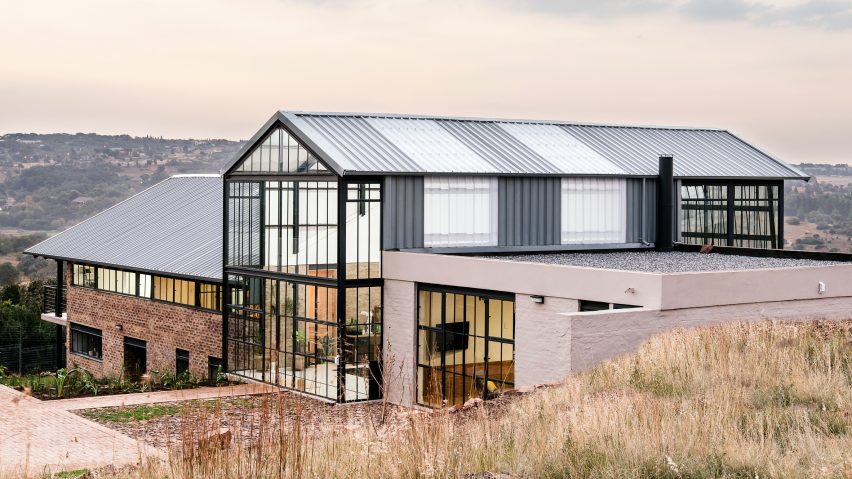 This barn styled house was designed by architect Nadine Englebrecht that features a central conservatory in the countryside outside Pretoria, South Africa. The expanse of glass panels are able to collect solar heat that is circulated into adjoining spaces. The structure was designed with passive building principles that ensure the house is comfortable in any season. Two damns on the property provide the house with water and solar panels on the roof collect electricity.
Self Sufficient Renovated Stable in Spain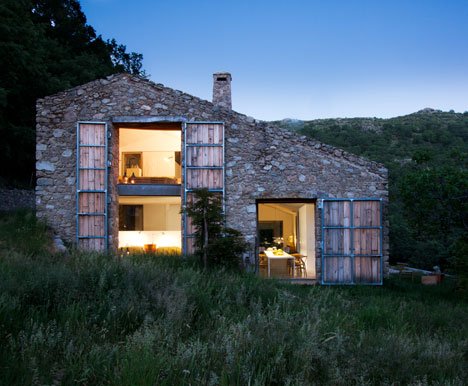 This house was created by Abaton to be completely self sufficient as it is too far remote to be connected with electricity or water. The crumbling stable was renovated to a family home that generates solar heat, while nearby streams offer hydro electricity and clean water.
Maui House in USA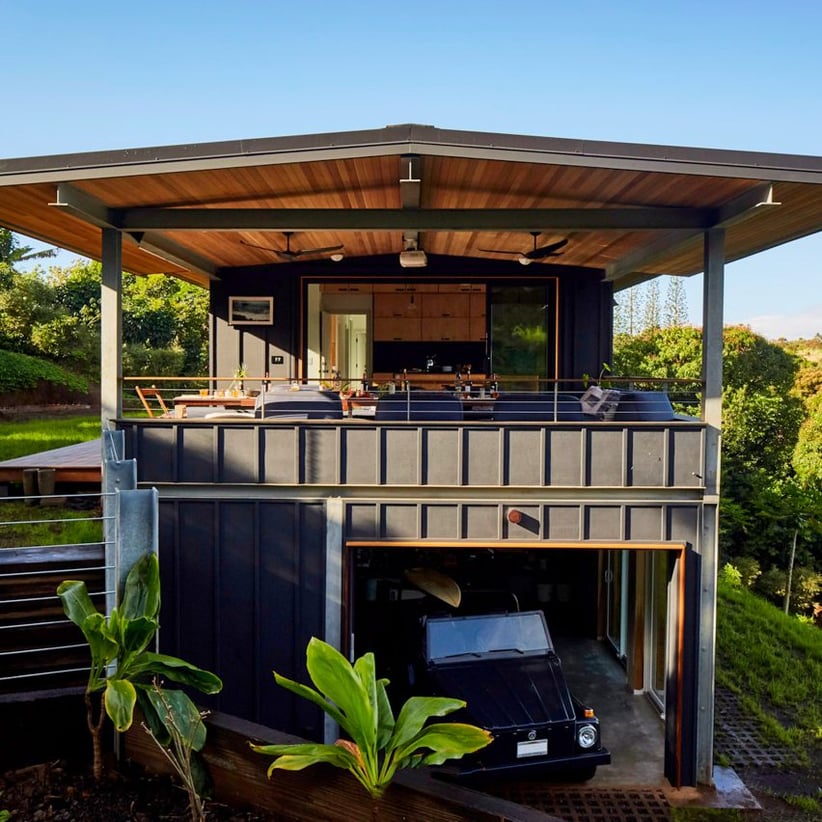 This self sufficient house actually produces more energy than it consumes. The building has a combination of design and technology features that save and produce energy, and collect and store rainwater.
Caso Campo in Spain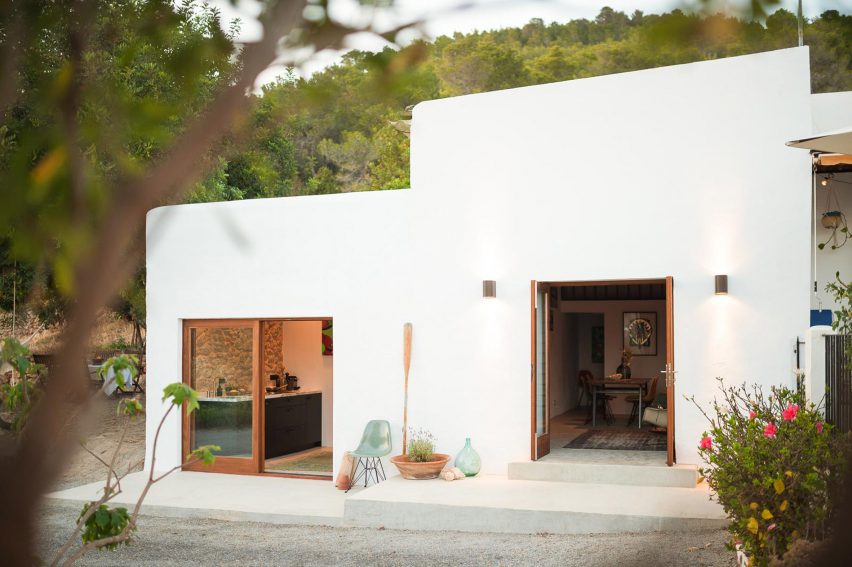 The Amsterdam-based architects named Standard Studio renovated a stable into an off the grid showroom and home for the owners of a shop in Ibiza. The electricity and underfloor heating is powered by solar panels located on the roof, whilst a private well supplies the house with water.
Camp Baird in USA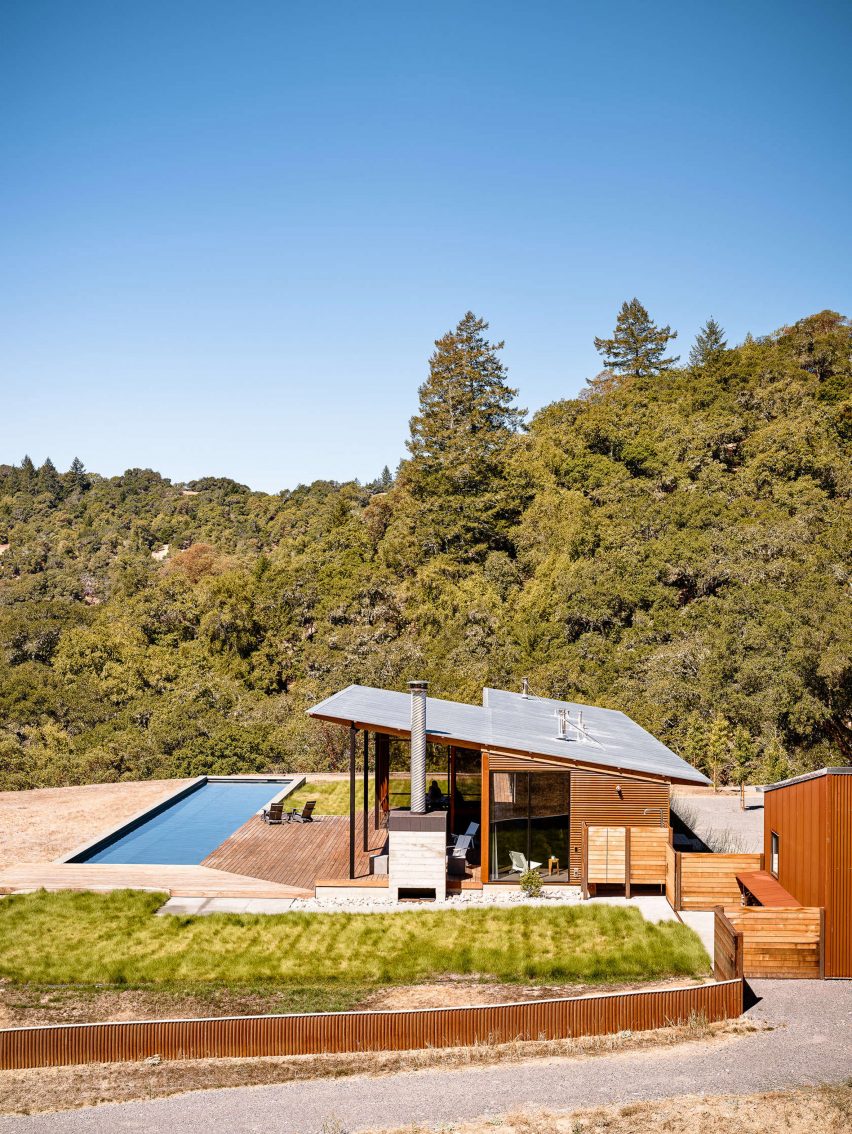 This house is located in a coastal valley and was designed to make you feel like you are camping, rather than living in a conventional home. Photovoltic panels on an exposed slope are used to generate power for the building, while a swimming pool is heated by solar thermal panels.