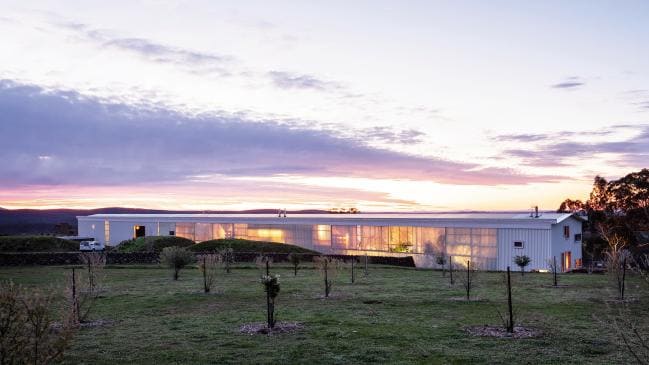 A 110m-long structure that looks like a giant shed but inside contains a home, gardens, animals, crops and an event space has taken out Australia's top residential ­architecture award.
Hobart-based architect Timothy Hill designed the building for Ronnen Goren and Trace Streeter in Daylesford, northwest of Melbourne, and it took a decade to complete.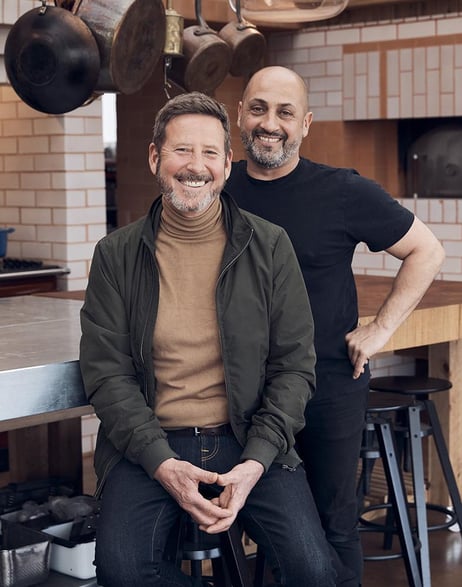 Goren and Streeter were inspired by the program River Cottage to create a farm and a learning space and wanted to make a tree-change following their own ­successful careers.
"It is utterly extraordinary," was the verdict of the jury of the Australian Institute of Architects on the Daylesford Longhouse.
"Situated in rural Victoria, the house aims to nourish and sustain. The strategic starting point was a roof large enough to collect water to support a small number of ­people, some animals and a produce garden on a remote, exposed site. The core activity to be sustained by the architecture was food production, preparation and sharing."
The house was the recipient of The Robin Boyd Award for Residential Architecture at a ceremony in Brisbane on Thursday night, one of 35 projects recognised at the awards.
Goren told The Australian the giant structure was their Noah's Ark. "We have everything," he says of what is living in their farm-in-a-shed. "We have two cows, there are pigs, chickens, ducks and geese. And we have four dogs."
The two, still juggling their regular jobs since moving into the house last year, are also growing a multitude of fruits and vegetables; lemons, mandarins, blood oranges, peaches, nectarines, apricots, and almonds among many others.
The translucent structure also contains a kitchen/restaurant space that can host chefs, run classes and also sleep as many as 20 people under its roof. "We want it to be a place of learning with food at the heart of everything," Goren said.
Hill — and his firm Partners Hill — began the project almost 10 years ago and designed it so it could harvest rainwater in a 340,000-litre tank.
He described it as a "protected world" from the ­elements and a different way to approach farm ­design.
"The Longhouse recalls a Palladian tradition (an Italian architect) of including living, working, storing, making in a single suite rather than referring to the Australian habit of casual dispersal," he said.
Central Steel Build partnered with Ronnen Goren to design and fabricate the steel structure which was installed by Andy Grey and Bill Splatt.
Story Credit : Milanda Rout, Deputy Editor, Wish Magazine.
Image Credit: Inbed Store, Terence Chin