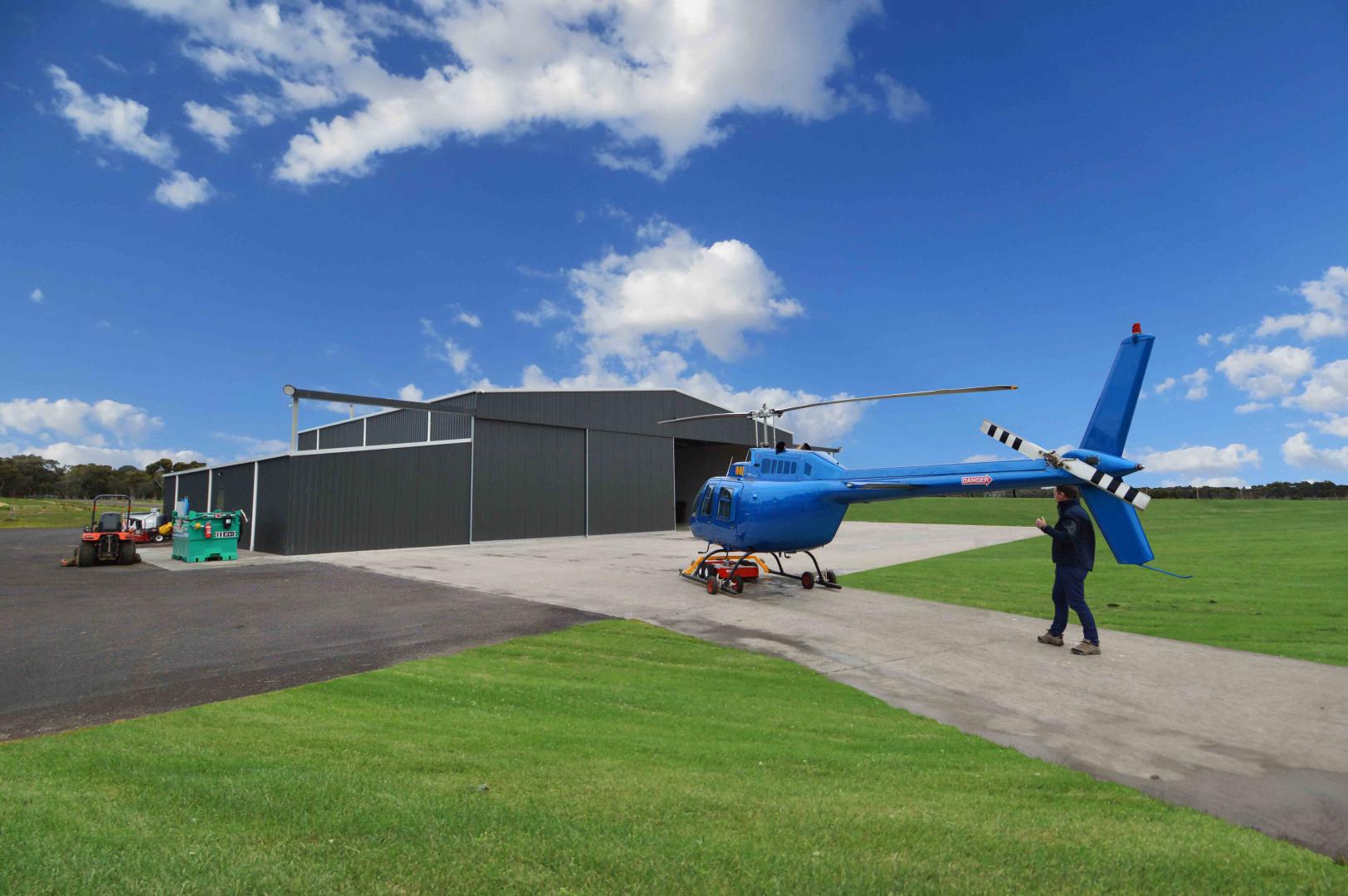 Every kind of building we construct at Central Steel Build are unique as all sheds are custom to the clients needs and expectations. It is important to note that there is no difference in the costs between a helicopter hangar and an aircraft hangar.
Below we will give you estimates on the cost to build a helicopter hanger based on jobs we've done before and the general cost range.
The average hangar costs $80,000-$90,000. This cost is in Australia dollars, and cover the kits cost only.
Installation will cost approximately 30%-35% extra, depending on where the building site is.
Every job is unique, and the best way to answer this question is to get an obligation free quote by submitting a request a quote form on this page.
Below we will give you estimates based on jobs we've done in the past and the general range of cost.
Small to medium hangars
Small to medium hangars can hold one aircraft. At the upper end of this range, you're likely to have a floor area of approximately 12m x 15m.
Kit cost range: $50,000 – $70,000‬*
Medium hangars
Medium hangars can hold multiple aircraft and often have space for extra storage or workshops. These can go up to 18m x 21m in floorspace.
Kit cost range: $70,000 – $120,000*
Large hangars
Large hangars include room for multiple aeroplanes, accommodation and office space. These are often more than a single building, and can incorporate observation towers and other airport structures.
Cost range: $120,000 – >$200,000*
*All prices are an indication only and are subject to change at any time due to industry steel prices. The prices also do not include erection or site preparation.