Project value
$800k - $900k
On-site build time
Twelve weeks
Building dimensions
81m x 40m
Project collaborators
MKM Constructions
CAF Consulting
Fire engineer
Haeusler's Group
Client/company
Haeusler's Group is a national farm equipment dealership that is known for its iconic John Deere distributorship to the agricultural industry. This particular branch is located in Shepparton, Northern Victoria.
The brief
We were contacted by MKM Constructions to design, fabricated and deliver a new showroom and workshop for Haeusler's Group. The brief included a large clearspan area at the front of the building with access points for large machinery. A front facade needed to allow for large brand signage and the back of the building needed to be purpose-built for a large workshop, parts store, wash bay and storage. Consideration for a future cantilever canopy was also required.
Our scope and build details
Structural steel drawings, engineering certification and computations.
Structural concrete engineering including raft slab design for office.
3D structural/shop steel drawings.
Fabricated hot dipped galvanised steel package.
Purlins and girts.
Skylights.
Roof and wall cladding.
Personal access doors.
Roller shutters.
Firewall framework.
5kPa mezzanine floor frame.
Blanket and mesh on roof.
Front facade parapet framing.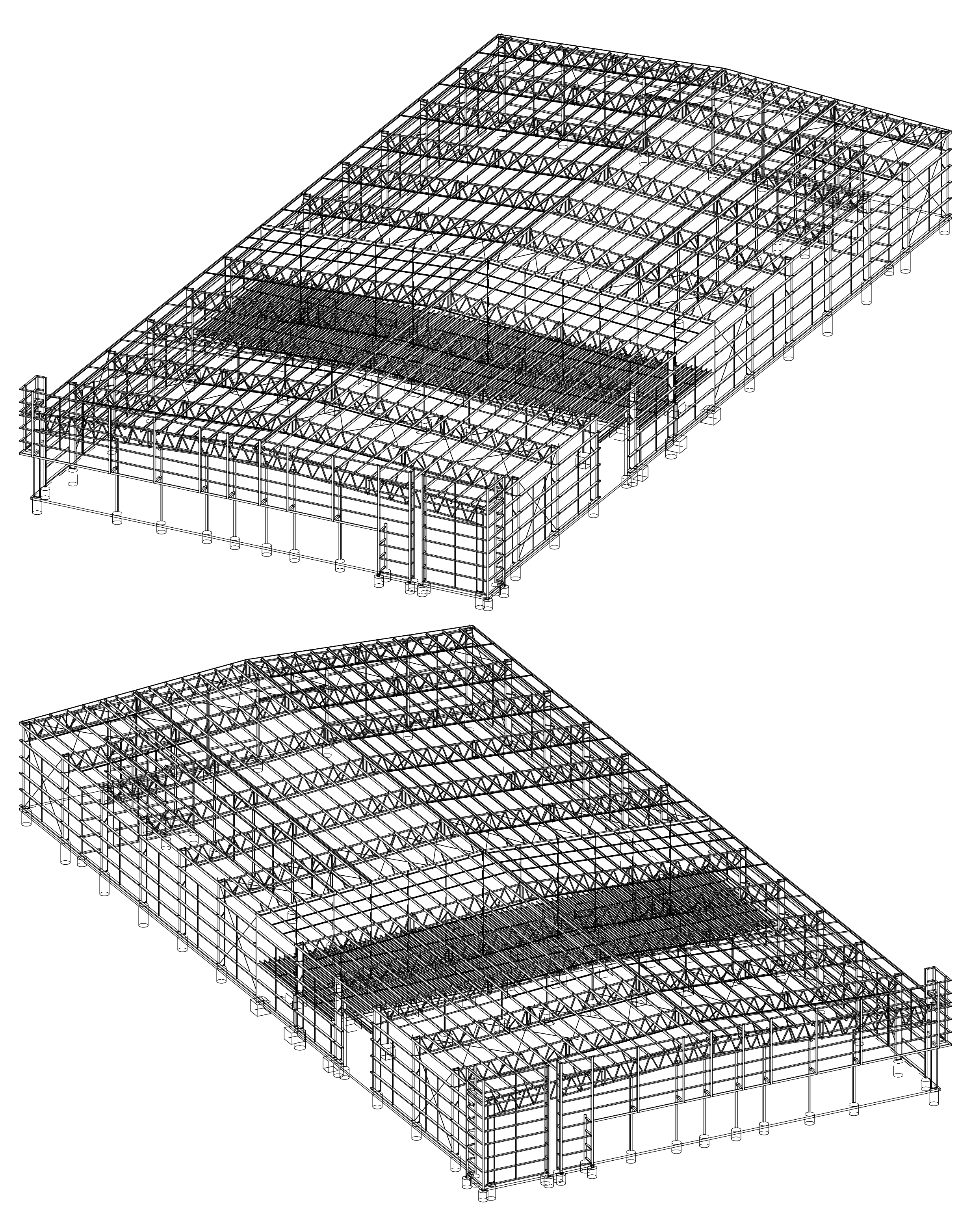 Challenges and solutions
We collaborated closely with MKM Constructions' design team to ensure the steelwork package was compatible with the internal working drawings. We needed to design the building with steelwork to support a 170mm precast firewall.
To answer the front facade brief requirements, we inserted a large shadow line supported by extra steelwork that provided a frame for the cladding to be attached to.
To provide a purpose-built workshop with sections for different uses we incorporated internal steel walls. A large 5kPa mezzanine floor frame was designed over the office space to allow for extra storage and future expansion.