Project value
$500k - $600k
On-site build time
Eight weeks
Building dimensions
Three separate buildings all 22m x 21m
Project collaborators
Stephen Cornish Drafting & Design
Michael Unwin Wines
Client/company
Michael Unwin has been making wine for thirty-five years. He travelled through Europe working with some of the highest regard experts in the field and now owns a beautiful winery in Windermere, Victoria.
The brief
Michael came to us with an idea for a new cost-effective winery shed consisting of three separate structures. We needed to work with his architect and head contractor to value-engineer separate shed structures that appeared to be connected externally.

Our scope and build details
Structural steel drawings, engineering certification and computations.
3D structural/shop steel drawings.
Fabricated hot dipped galvanised steel package.
Purlins and girts.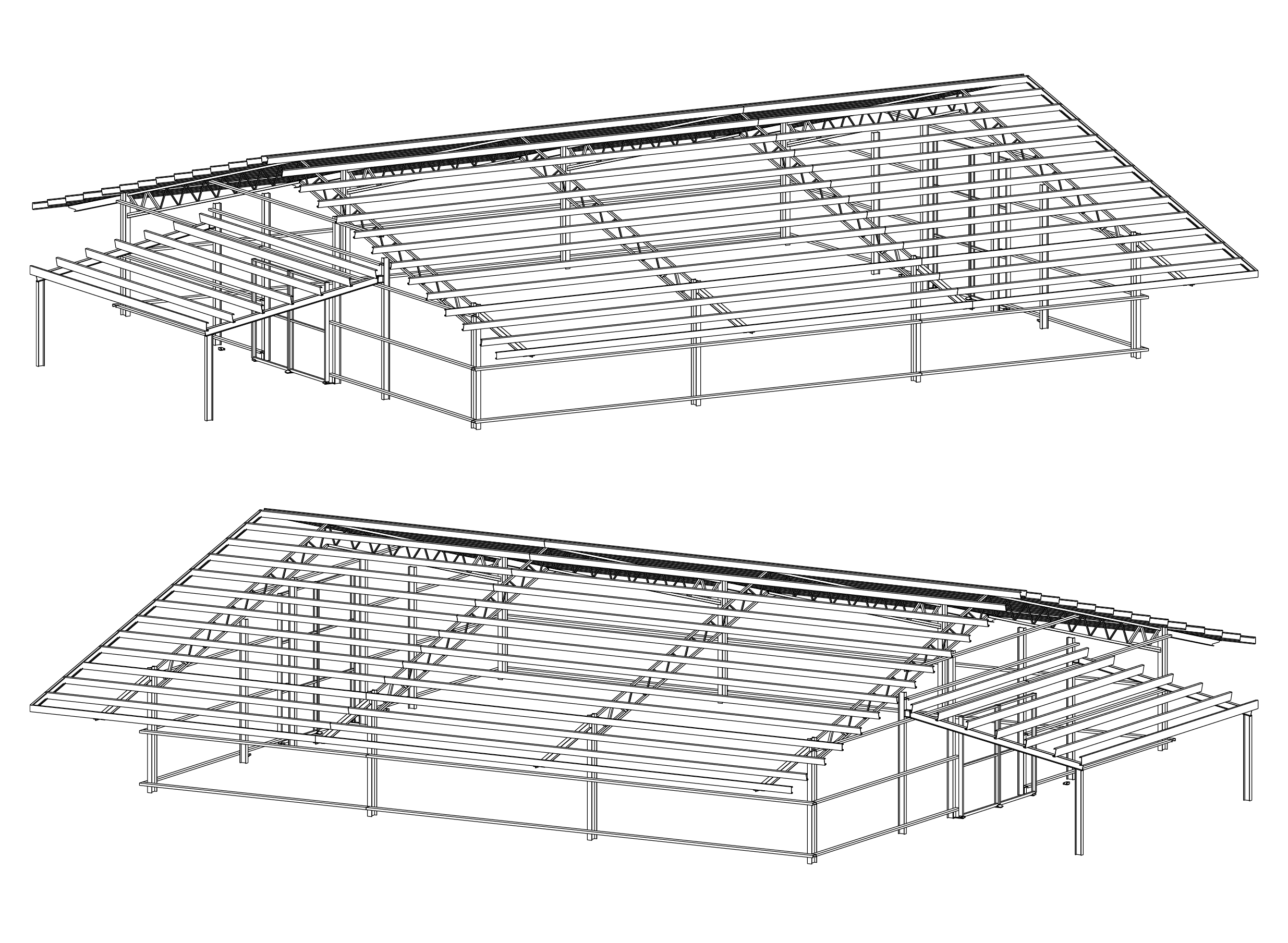 Challenges and solutions
To solve the client's requirement of having the sheds built separately but appearing connected, large overhanging eaves were introduced into the design. Our building design team needed to design and engineer the eave overhangs to maximise cost-effectiveness whilst maintaining the client's aesthetical requirements.